World
In Ethiopia, there were mass riots after the murder of a famous musician and activist: more than 80 dead, put troops (PHOTOS)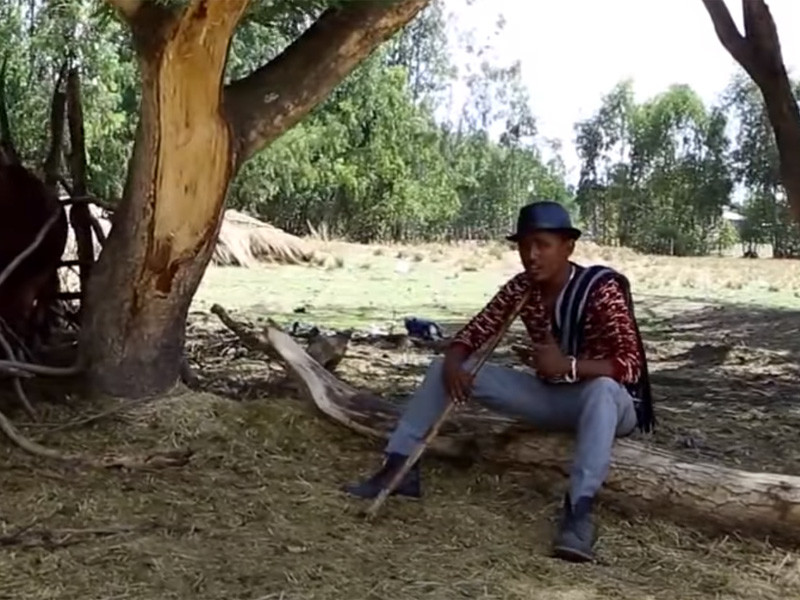 At least 81 people died in Ethiopia during the riots that broke out after the assassination of the famous musician and political activist, Chakalua Hundessa.
Singer Hundessa was killed on the evening of 30 June, and to bury it is to 2 July in the city of Ambo. Police have detained two suspects, but the motive is not yet known.
Hundessa belonged to the most numerous in the Ethiopian Oromo people. He was famous for his political songs and was seen as the mouthpiece of the people of Oromo in the years of anti-government protests that brought to power Prime Minister Abe Ahmed Ali in 2018.
The police called while the preliminary figures of the dead. As the head of the regional branch of the police Ararsa of Mercasa, among the dead at least three employees of special forces of Oromia regional state.
The riots began when the body of Chakalua Hundessa brought to his hometown of Ambo, located to the West of Addis Ababa. The demonstrators burned tires and chanted anti-government slogans. In some areas, clashes with the police. In the capital Addis Ababa and some towns of the Oromia regional state authorities cut off the Internet and deployed military, reports the BBC.
More than 80+ people have been killed and some BURNED in ethiopia during the protests. The death toll could be higher than we think as the internet is currently shut down. Separate the government from the PEOPLE i beg! Please pray and spread awareness! pic.twitter.com/84kbqDoC7J

— M🐉 (@maryynica) July 1, 2020
Following the murder of a famous Oromo singer in Addis Ababa by unknown forces, Oromo protesters removed and burned the statue of Ras Mekonnen, the father of Haile Selassie, in Harrar Ethiopia pic.twitter.com/npYexGTjFf

— Africa story Live (@AfricaStoryLive) June 30, 2020
Ethiopia Protests Updates; 81 People Dead In Ethiopia After Murder Of Popular Singer Haacaaluu Hundeessaa | पॉपुलर सिंगर-एक्टिविस्ट की हत्या का विरोध कर रहे 81 लोगों की मौत, राजधानी अदिस अबाबा में सेना तैनात  https://t.co/PbAgiDaNcq

— Life Hacks (@LifeHacks_On) July 2, 2020