World
Lukashenko declared victory over Belarus coronavirus, praising its "political sanity"
The press service of the President of the Republic of Belarus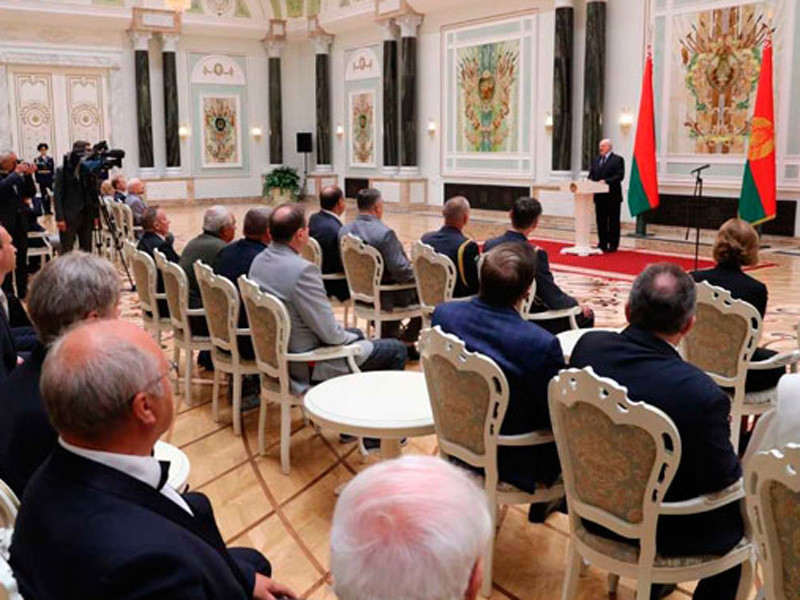 President of Belarus Alexander Lukashenko held a ceremony of presenting state awards, which was declared a national victory over coronavirus infection. As transfers Agency BelTA, the President noted the efforts of doctors, who are now at the forefront of the fight against infection.
Lukashenko stressed that Belarus has demonstrated its political common sense and folk wisdom. "At best, due to coronavirus infection was the doctors. Our health care system survived. But we do not reduce the degree of struggle, although today we can say we've won. And after the final victory over СОVID-19 be sure to individually meet with our doctors today still on duty," said the President. On what basis was the conclusion of the victory over coronavirus, he said.
Lukashenka also noted rural workers and recalled that the agricultural sector – the backbone of the economy of Belarus. He stated that because the fashion industry, many countries have not conducted a full-fledged seed, and now they are facing famine.
"Look at you, I feel pride and profound gratitude. You have been awarded with state awards for outstanding professional achievements that glorify our Belarus fits into her modern chronicle of a bright and memorable page," said the President invited to the presentation of state awards.
Belarus was one of the few countries where was never introduced full quarantine measures. Lukashenko has repeatedly expressed the opinion that the danger of coronavirus exaggerated, called the situation "psychosis" and suggested "treatment" from the coronavirus alcohol, bath and selhozarteli.
The head of state considered that isolation in "rotten apartments, in the atmosphere of a virus" is killing people. According to him, for respiratory diseases need "to go outside, to breathe fresh air and ventilate the room".
When in Belarus for a week has collected more than 150 thousand signatures under the petition demanding to urgently introduce in the Republic a quarantine coronavirus and sent her to the world health organization, Lukashenko gave another argument against restrictions. "As we have here ranting in a circle around the quarantine, curfew, etc… It's easiest, we'll do it during the day, but what are we going to eat?" – said the head of state.
He also ordered the local KGB to deal with the sources of information that "sow panic" about the outbreak of coronavirus. "Already enough to look at it. Should be a good go to these sites, channels. You need to understand the villains who throw these fakes. Why are people bullied?" – said Lukashenko.