World
The militants "an-Nusra"* fired at settlements in Aleppo and Idlib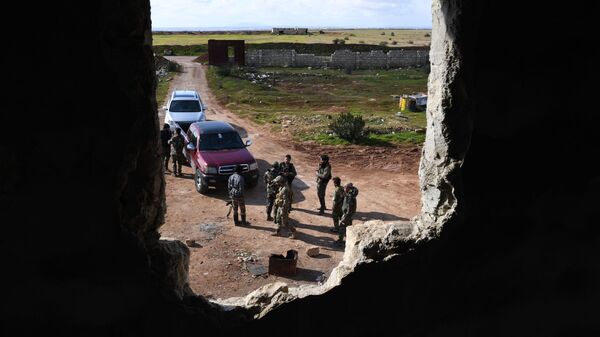 The militants of the terrorist group "Dzhebhat EN-Nusra"* fired at settlements in the Syrian provinces of Aleppo and Idlib, said at a press briefing the head of the Russian Center for reconciliation of the warring parties in Syria, rear Admiral Alexander Shcherbitsky.
"Recorded one attack the village of Urum al-ubra in the province of Aleppo, one attack the settlement Kantutin in Idlib province from the positions of the terrorist organization "dzhebhat an-Nusra"* – said Shcherbitsky.
The rear Admiral said that the units of the military police continued patrols on several routes in the provinces of Aleppo and Deir ez-Zor . The strength of the army aviation carried out air patrols.
* A terrorist group banned in Russia.