DIY
Features of fertilizer for fertilizing fruit crops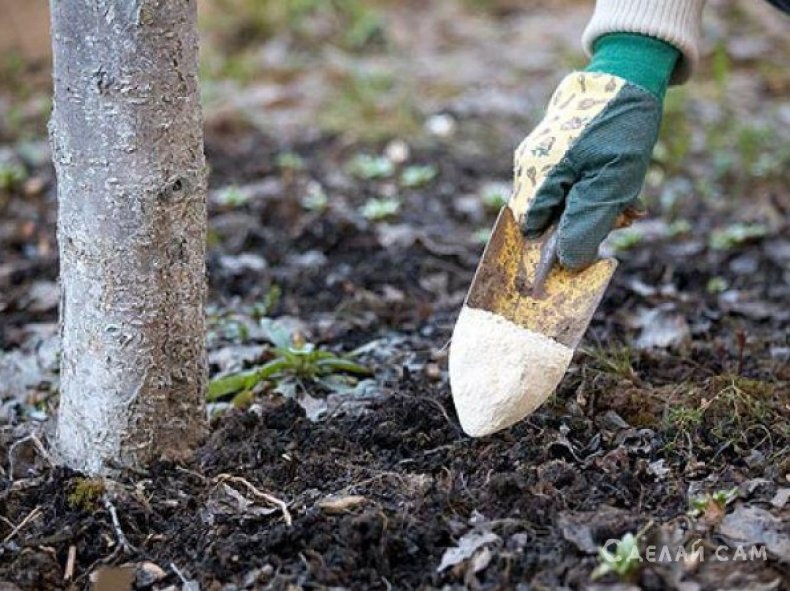 With the onset of summer chores summer residents are just beginning. However, they do not end after the harvesting of fruit crops. At this time, it is important to ensure trees and bushes optimal nourishment to over the winter they gain strength, and in the new year gave new crop.
But fertilizer required to correct. This should be guided by certain rules.
Training fruit trees to feeding
Before you fertilize, is necessary to conduct preparatory stage. Experienced gardeners are advised to follow this sequence of actions:
To measure 30-50 cm from the tree.
To dig out a small groove. Its depth should be 10-15 cm at the right distance from the tree are roots that suck nutrients and nutrients.
In the excavated groove to make fertilizer. It can be in any form – liquid, granular, powder.
Evenly distribute the fertilizer in the soil. Due to this roots better absorb the fertilizer.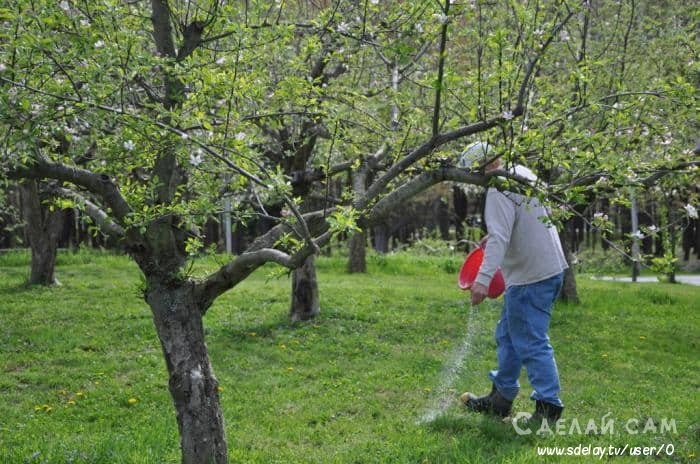 To feeding was effective, it is necessary to choose the right fertilizer. And this is true not only of production but of composition.
The types of dressings
The market is just a huge selection of fertilizers for all kinds of fruit trees. They have a complex composition, which helps to supply the culture with all the necessary elements.
The most common types of fertilizers:
Phosphorus. You can have the title to guess what kind of substance is essential in this kind of dressing. That culture is best absorbed all the components of the feeding, it is recommended to give preference to liquid form. Granular phosphate fertilizers are poorly soluble in the soil, so much of their composition can not fully be absorbed by the roots of a tree. If you purchased the substance, then it should be prikopat land. It is possible to prepare a working solution by mixing a certain quantity of fertilizer with warm water and waiting for the complete mixing of the ingredients.

Nitrogen. It argued that in the late summer introduction of nitrogen fertilizers is impractical, since they contribute to the active growth of the green mass. However, it is not so. This trace element is needed by plants even in the autumn, but in minimal quantities. Therefore, when choosing "autumn" fertilizer I need to start carefully read the composition. Nitrogen should be present, but in minimal quantities.

Potassium. Feeding on the basis of potassium contribute to improving the sugar content of the fruit. And it supports normal immune system of the trees, making them more resistant to disease and exposure to cold.

Vitamin-mineral. Best are fertilizers with sulfur, magnesium, boron, zinc, copper and iron.

All fertilizers for garden plants on their own are useful and necessary, but they must be paid correctly. In any case, you cannot ignore the rules of drug dosing. An overabundance of certain substances contained in the composition of feeding may cause fruit trees harm. And this, in turn, can lead to loss of crop and even loss of culture.