World
Victims of a landslide at a jade mine in Myanmar were at least 162 people
The fire Department of Myanmar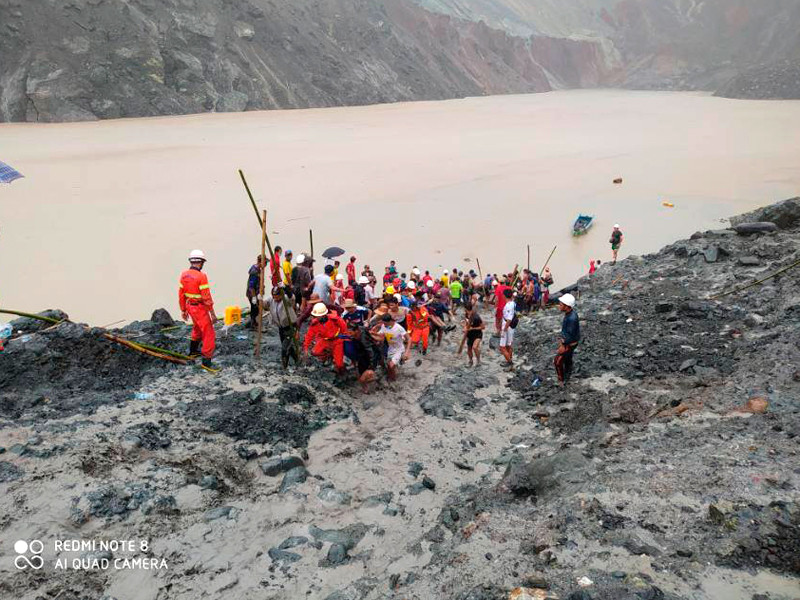 The morning of July 2 at a jade mine in Northern Myanmar, there was a mudslide. The incident occurred in a village settlement Hpakant of Kachin state. As a result, under a layer of soil was a large number of people. Thus far, 162 dead, another 54 people were injured, informs the Department of fire protection of the country on his page on the social network Facebook.
As told to the correspondent of the Agency "Xinhua" in the local police, hundreds of miners jade may have been blocked because the landslide occurred during their work. However, the exact number of victims remains unknown. Conducted search and rescue operations.
Rock fell from the cliff with a height of over 300 metres. The landslide was caused by prolonged seasonal rains. According to police, the work was done despite the warning of the authorities about heavy rains, reports TASS.
In the North of Myanmar produces about 90% of the world jade, of high quality. Hpakan, located 950 km from Yangon is the center of industry for the extraction of this mineral. So, in 2014, the industry brought $ 31 billion, while the population here lives in poverty, electricity is working in the city with constant interruptions.
Quite often the jade mines of the country occur landslides with hundreds of victims. The victims are the poor engaged in the search for fragments of precious stones among the waste production, says BBC News.
In 2015, the human rights organization Global Witness released a report which stated that the company's production of jade in Myanmar related to military leadership responsible for major thefts of precious stones.