World
In Croatia polling stations closed for parliamentary elections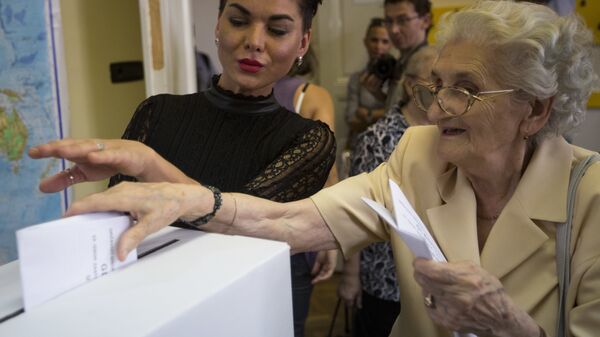 In Croatia closed stations on election of deputies of the Sabor (Parliament) of the country, voting took place without violations, reported the State electoral Commission (GIK) of Croatia.
The electoral Commission has registered 3.85 million voters who voted at nearly 7 thousand polling stations in the country and abroad. For protection from COVID-19 came to the sections and members of the commissions with observers wore masks and disinfecting hands, when you will have used a disposable pen. To 16.30 (17.30 GMT) on plots came 34,04% of the population, this is less than in the parliamentary elections of 2016, when up to 16.30 voted of 37.68% of the voters.
"The stations were closed at 19.00 (20.00 GMT), violations were recorded," – said the electoral Commission. The first results of the GIC will report after 21.00 (22.00 MSK).
According to the latest opinion polls, the main competitors for seats in Parliament becomes the ruling center-right Croatian democratic Union (HDZ) Prime Minister Andrei Plenkovich, the coalition Restart at the head of the opposition Social democratic party President Zoran Milanovic and right "Patriotic movement" of the singer and businessman Miroslav Skoro.
Overall there were 192 political blocs, parties and independent candidates. Sabor shall be elected for four years, it 151 MP.