World
Poll: 85% of Americans intend to participate in the presidential elections in November
ALL PHOTOS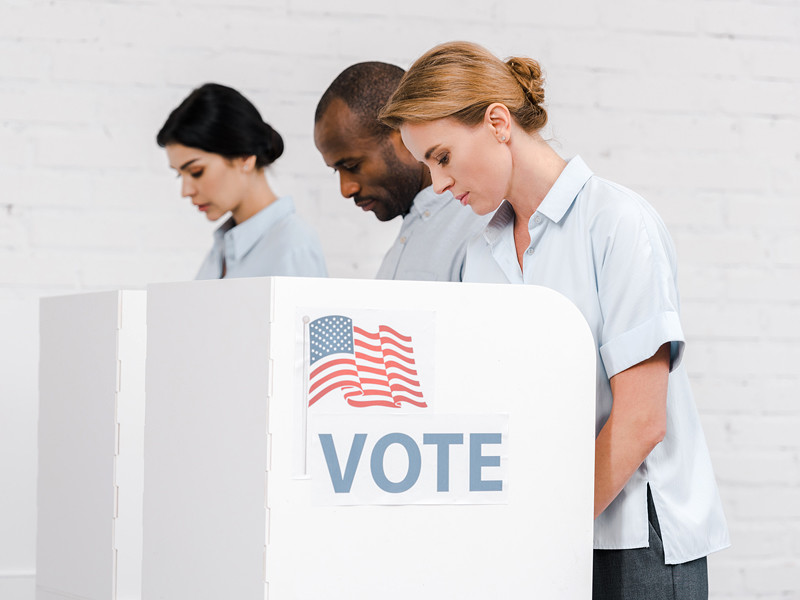 A majority of American voters (85%) intend to take part in the presidential elections in November. This is evidenced by published on Thursday the results of a survey conducted by the research Department of the University of Monmouth.
Another 10% of respondents reported that probably vote. 3% expressed doubt that they will take part in the vote and only 1% of respondents said that they did not intend to vote.
On the question of for whom they were ready to vote, 53% voted in support of the former Vice-President of the USA Joseph Biden, seeking the nomination as a candidate for President of the United States Democratic party, while 41% supported the President of Donald trump. At the same time, 50% of respondents stated that they did not intend on voting day to support Donald trump, and 39% – do not intend to support Joseph Biden, reports TASS.
"Half of all registered voters said the reluctance to support trump – said, commenting on the survey results, head of research services at Monmouth University Patrick Murray. – In the elections of 2016, trump has demonstrated that he is able to overcome the problems, but on the eve of the upcoming elections, it is very limited room to maneuver. To win he will need to try to convince those who are now not inclined to support him".
In the poll, held between 26 and 30 June, took part 733 registered voter. The level of results accuracy is estimated at plus or minus 3.6 percentage points.
Joseph Biden, according to the latest estimates by The New York Times, has already guaranteed his nomination as a Democratic candidate for President since enlisted the support 2 of the 196 delegates to the national party Congress, which will be held in Milwaukee (Wisconsin) on 17-20 August. To win the pen round of voting for Congress candidate the necessary votes 1 991 delegate.
Donald trump has secured the support of 2 012 of the votes of the delegates of national Congress of Republicans, which is scheduled for August 24-27 in the cities of Charlotte (North Carolina) and, probably, the Jacksonville (Florida). For the nomination of his Republican party's candidate for President needs support 1 276 delegates.