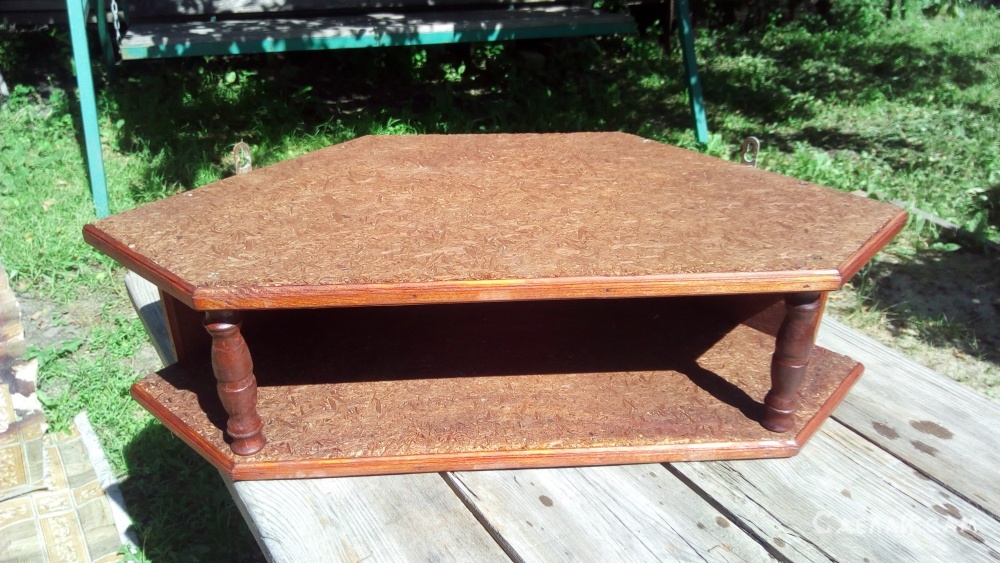 Hanging corner shelf under the TV .
From chipboard cut the workpiece according to these dimensions , two shelves top and bottom and two sides .
Lathe machined the two supports with a length of 17 cm and 15 cm vnutrenniy at the edges of diameter 20 mm. hole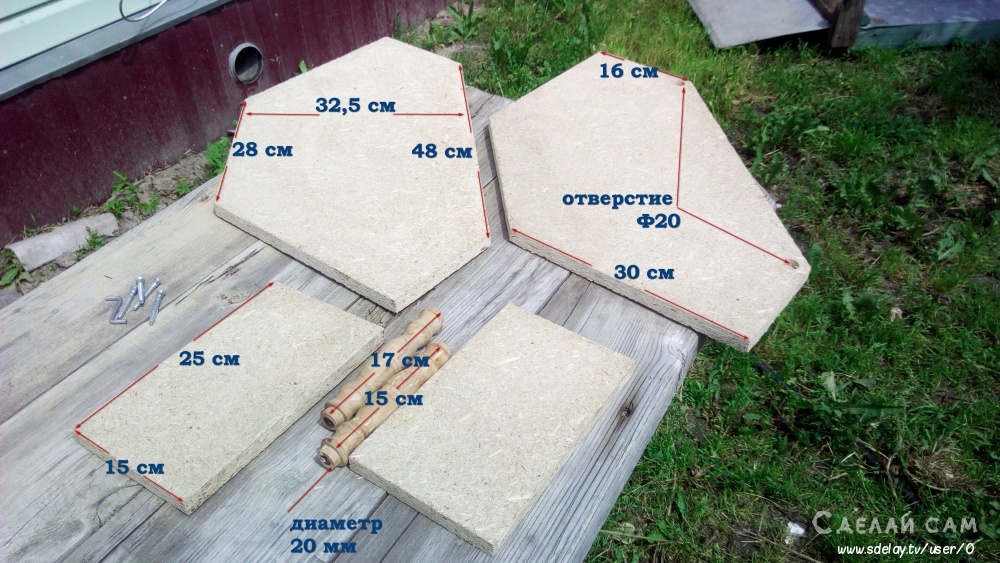 Bonded furniture screws (confirmat) , struts with screws top and bottom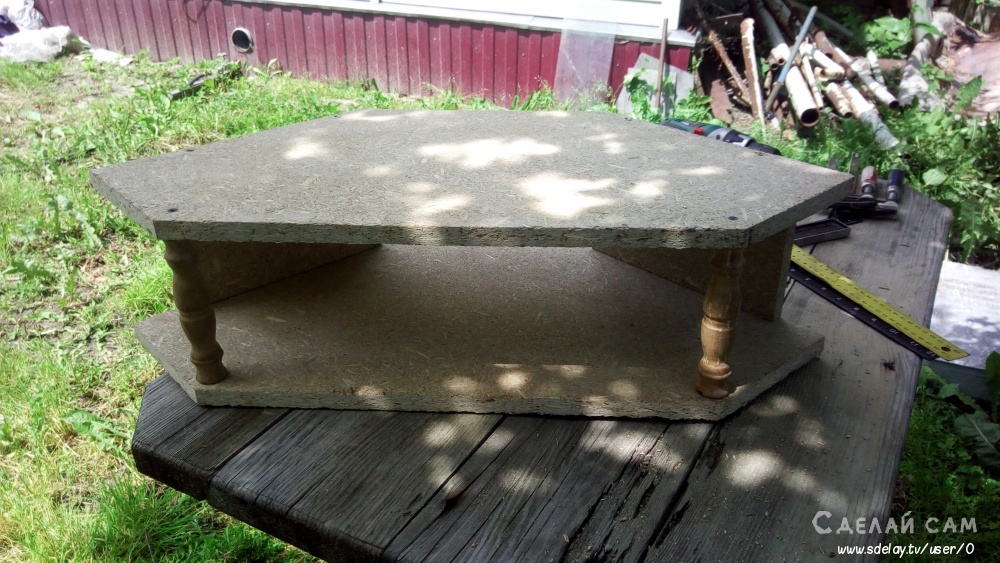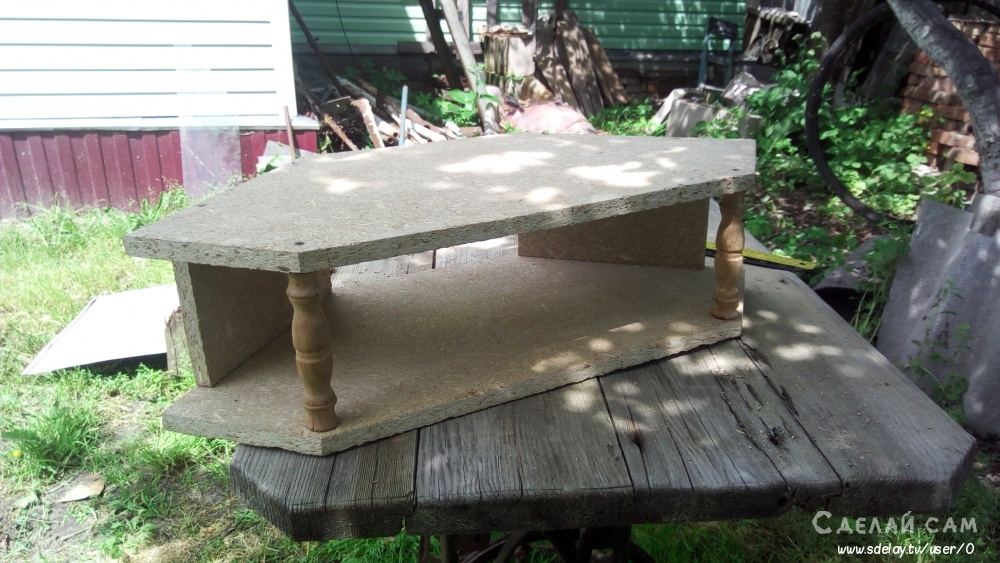 The front ends of the closed slats obrabotannye Frazier .
Plated Marelli and varnish .
Have prakruti hangers for mounting on the wall .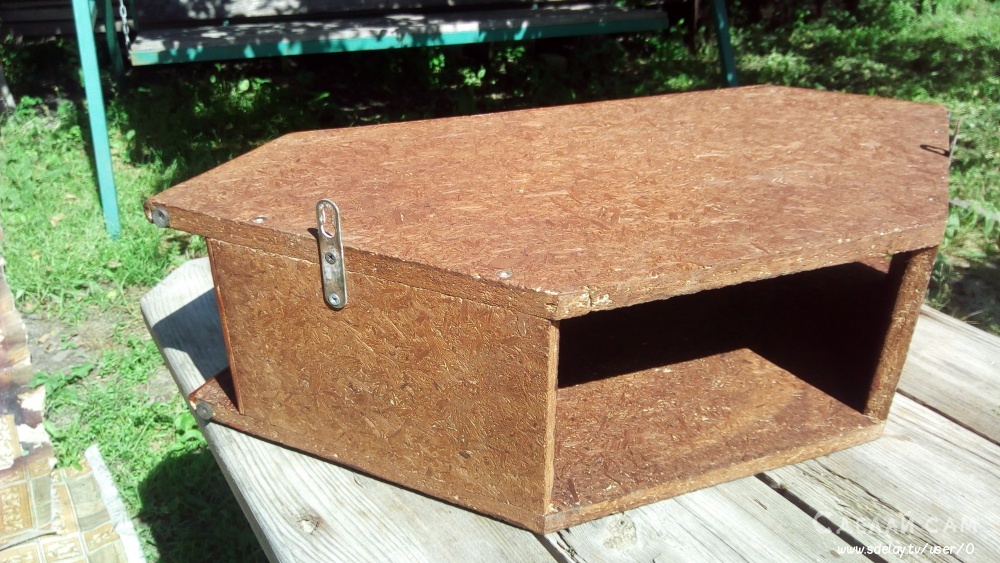 Was such a regiment .