DIY
Foldable flash diffuser for stove: ultra-compact size plus increase functionality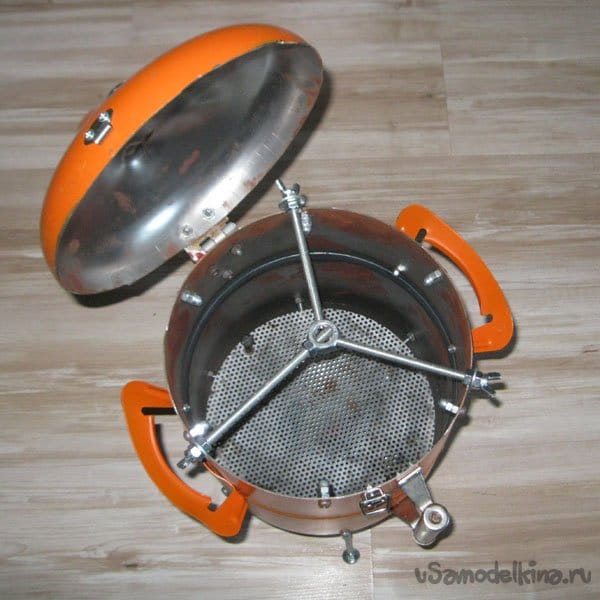 When a year ago I made a stove for the cauldron, I couldn't imagine that absolutely strangers, resting in the woods on the neighboring meadow and saw this "miracle Yudo", will be asked to do the same. Moreover, I improved, has improved, making blowing the same as in this the lamp, and put on a well-known online service for posting ads. Where one of the customers asked a simple question: it is possible to prepare only in the cauldron? And put the pan or kettle will not work?
And really, why such a narrow focus? Because to fix this we need only to make rasseivateli: compact to fit easily inside. But at the same time, sturdy and reliable – you never know what will be put on the stove.
Therefore, proceed. Materials will need quite a bit:
• seven ordinary M8 nuts and one – M24;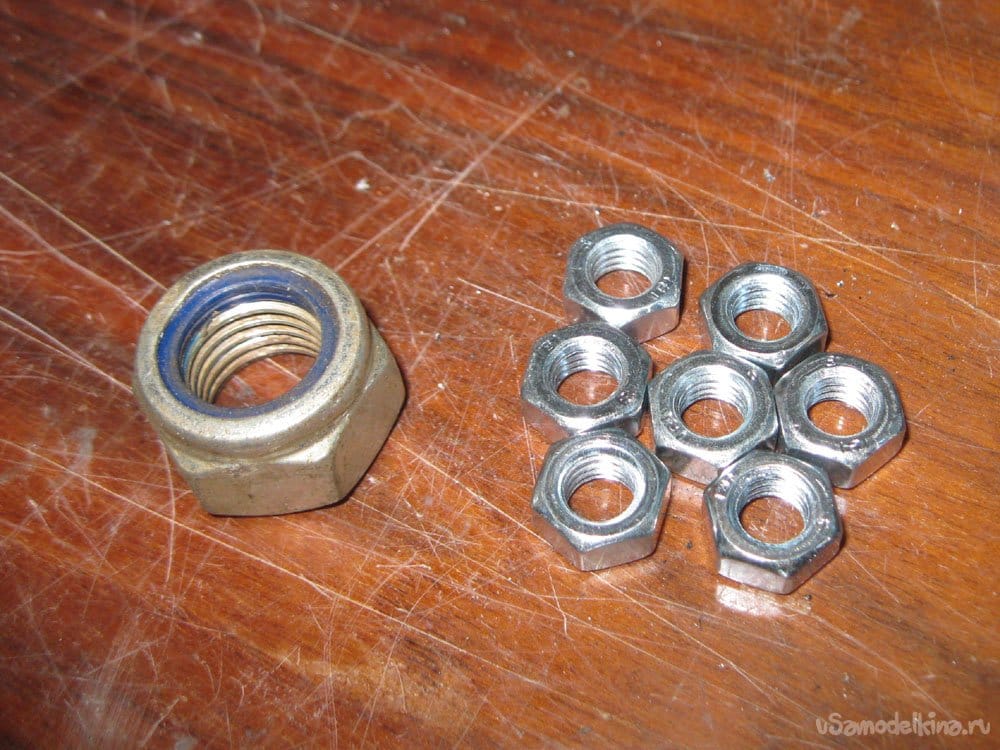 • three lamb – also M8;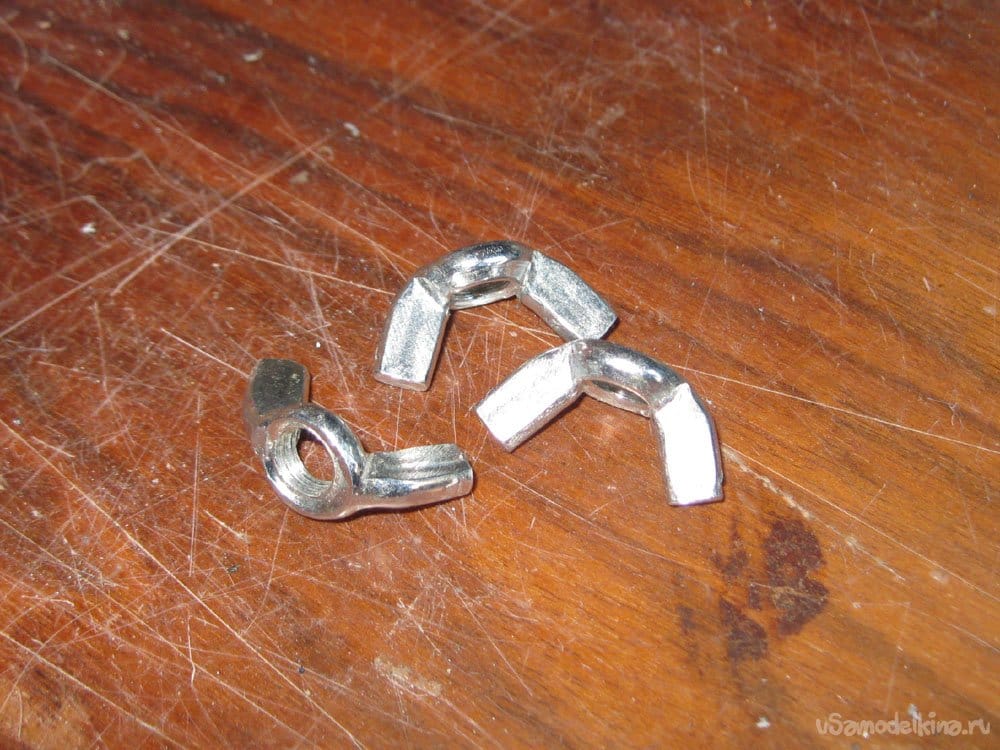 • three washers M8 with a great shelf;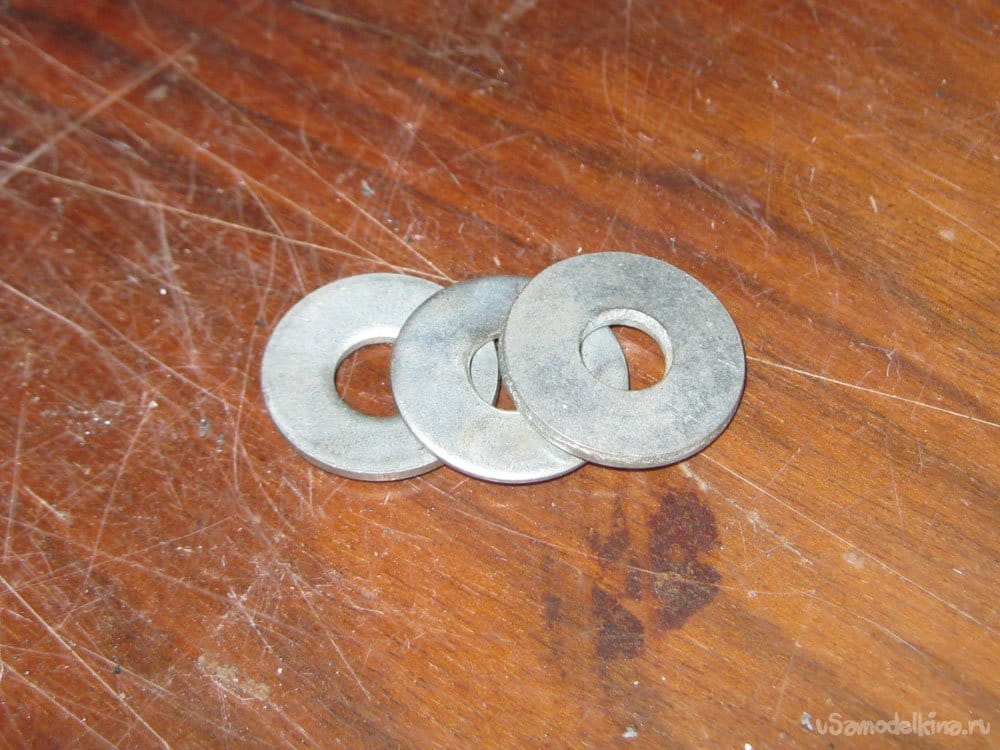 • and a steel rod threaded with a length of 450 mm – M8 also.
While tools will be needed:
• drill 6,60 … of 6.80
• tap M8;
• the core and the hammer;
• an angle grinder with a cutting circle;
• emery wheel or just the file;
• a tape measure plus a pencil or marker;
• two keys for 13 plus pliers: to build;
• and a Vice.
That's all, proceed.
Kerim and drill holes in the nut M24: three adjacent edges and one in the opposite middle. You can not just take a drill target size, and start, for example, 4 mm: I always do.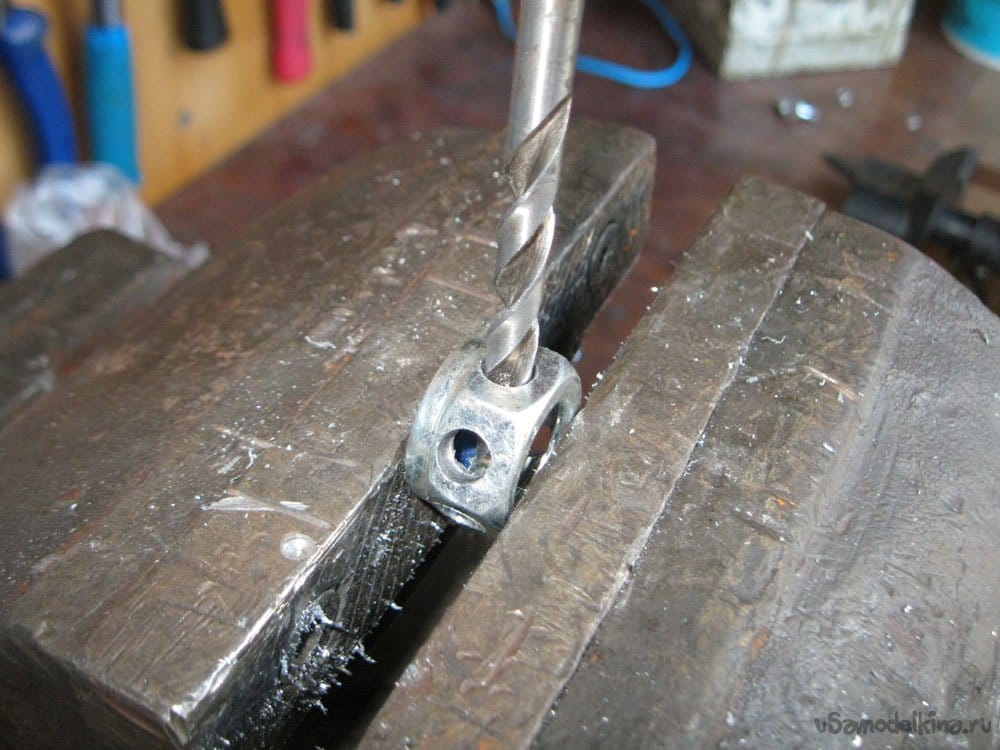 After – cut the thread. And in those holes that pass through the nut, it should be unified, not two sides. I did not realize I had to cut.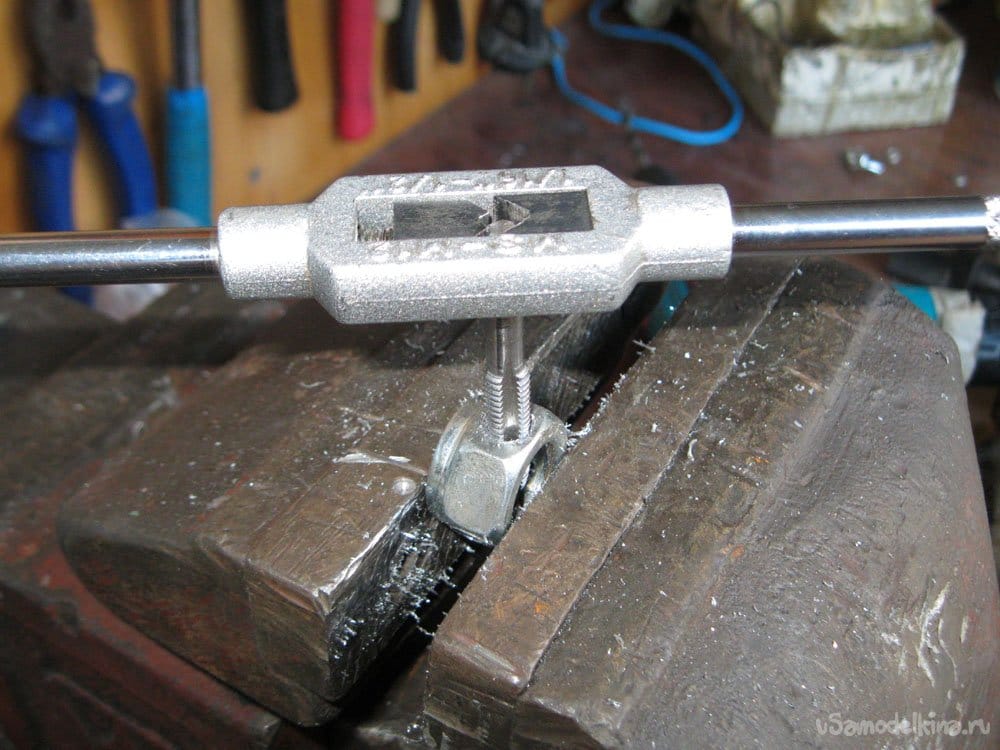 The Central nut is ready. I went with a plastic Grover: it is imperative to dig.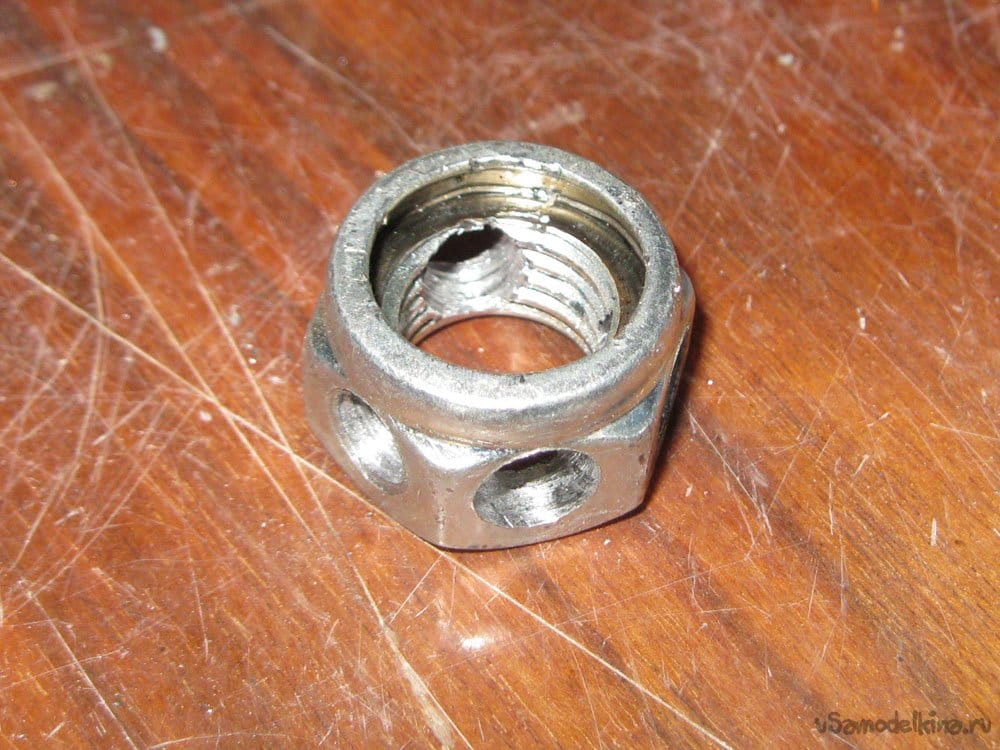 Terminal cut: one piece 160 mm, two 140 mm and slightly rounded edges. They should easily enter the threaded hole.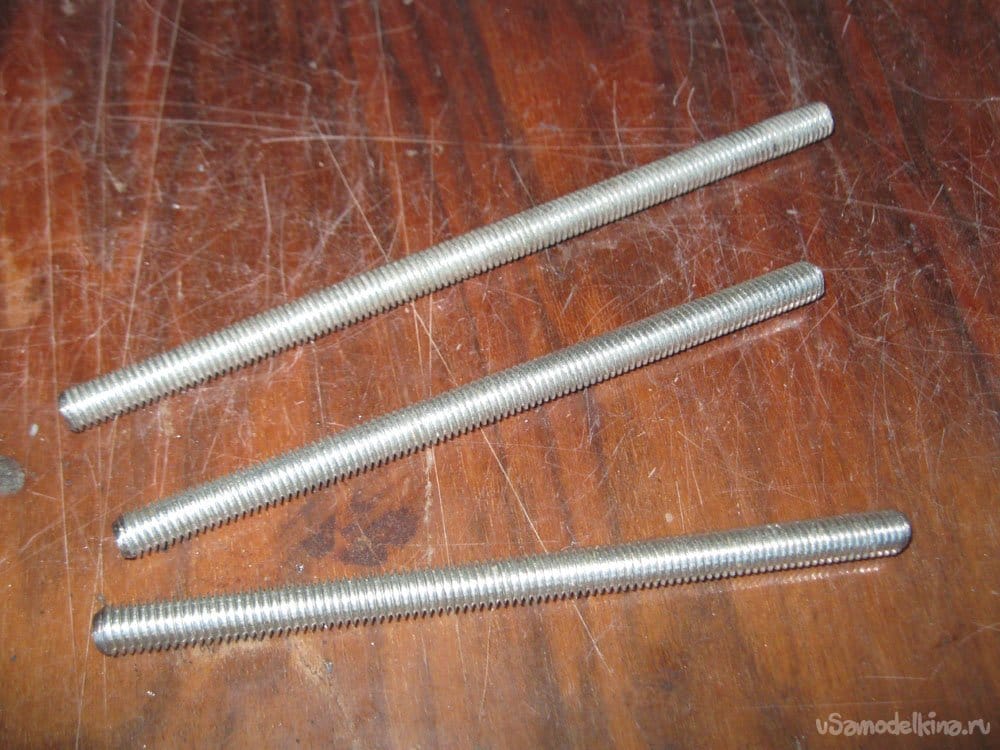 Collect. A longer rod twists through and Antrim on one side of the nut.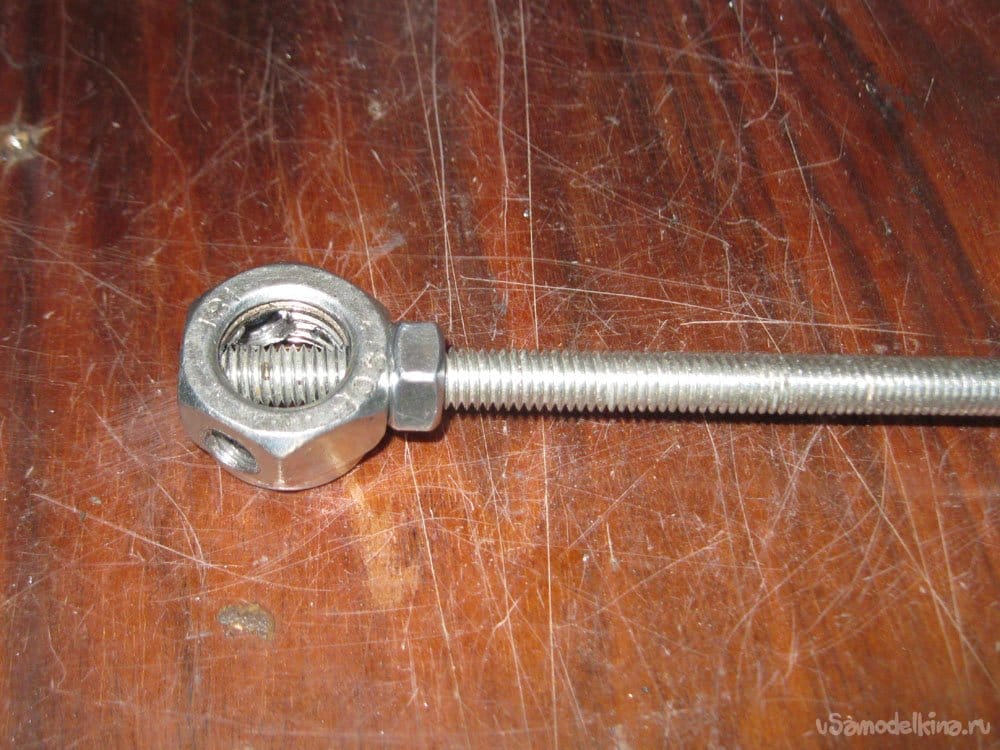 The other end of the rod and make a "sandwich": the nut, washer, nut again and the lamb, for consistency with other rays of the lens. And, of course, addictive.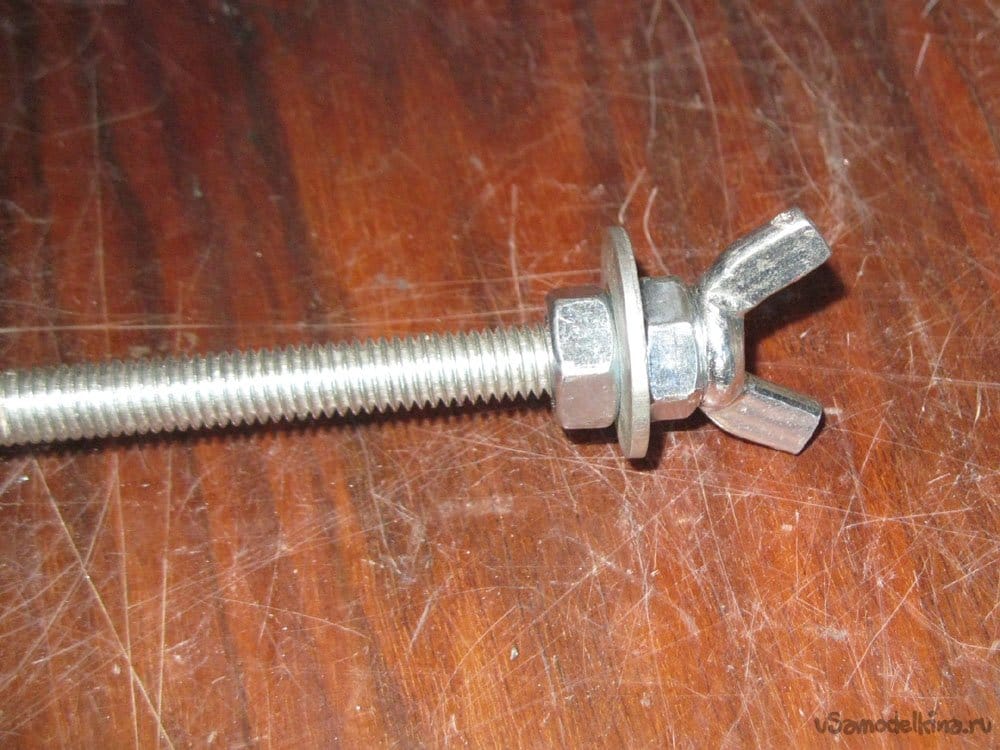 Main ready.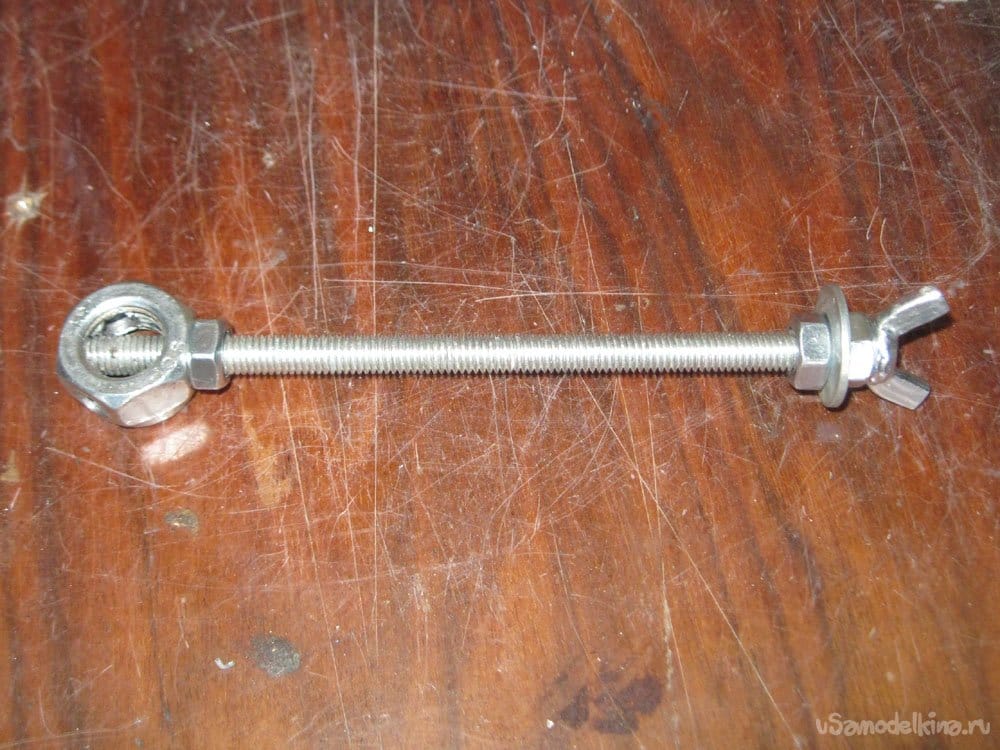 Similar "sandwich" and do the other two rods and also do not forget to tighten them up.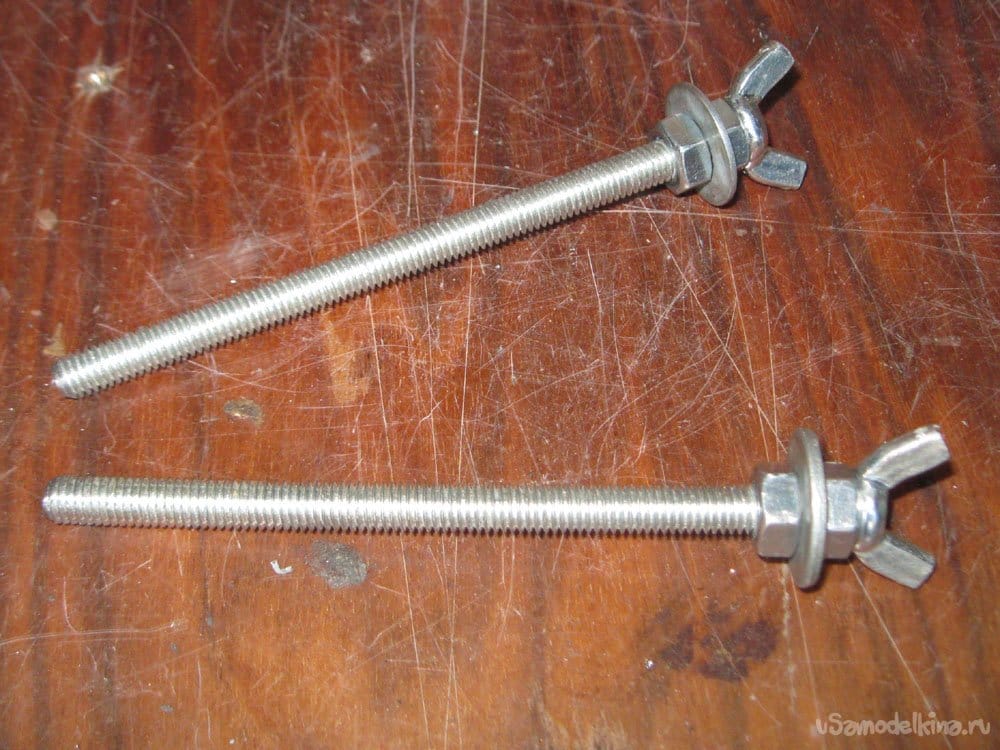 Unlike the first, they will be freely screwed in and out: after the first use of the lens will be black, covered in soot.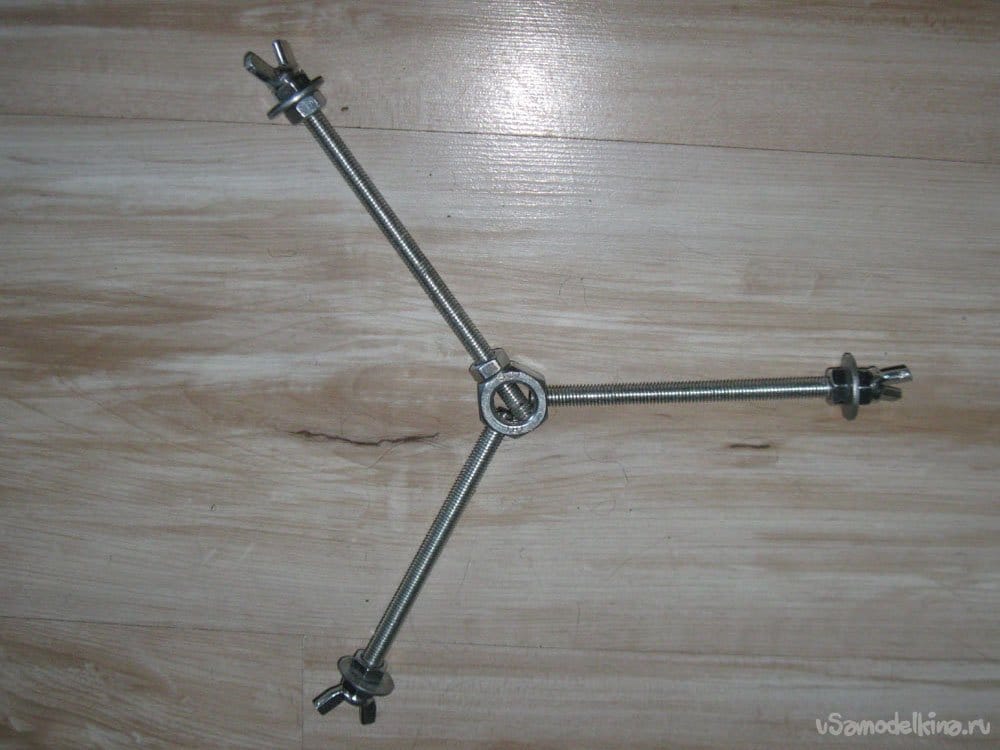 However, this does not affect its functions: slices with a large shelf will be an excellent limiter, and on him you can put even a large, full pot. Lens bear this load is guaranteed to be easy.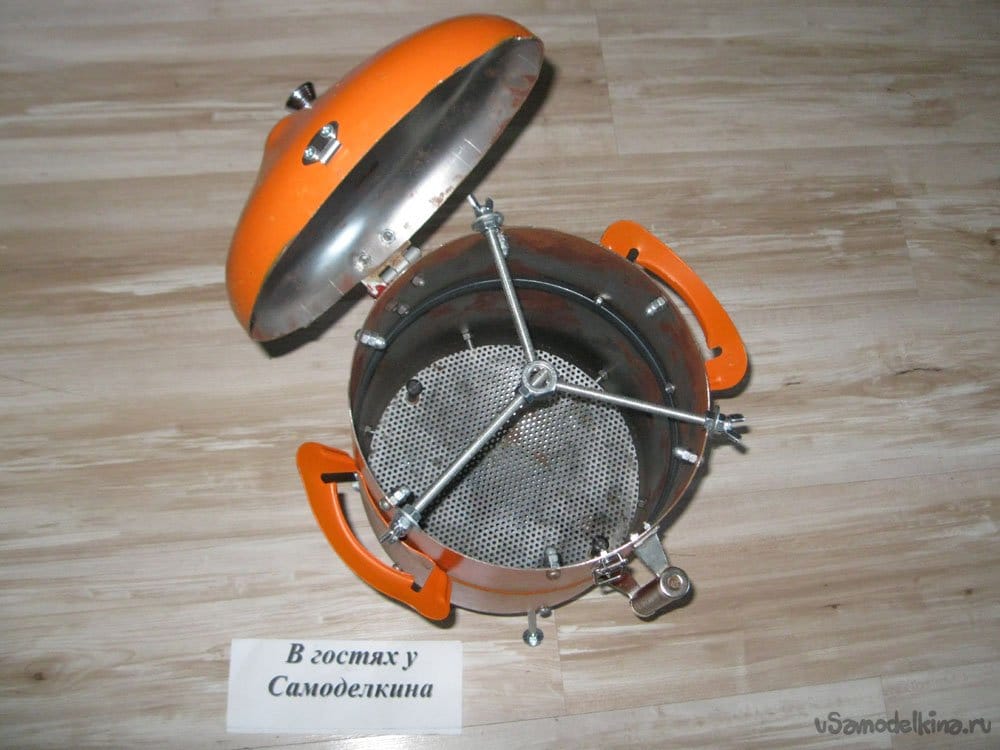 With specially weighed 196 grams. Good "price" for increased functionality, even if to destinations reached on foot.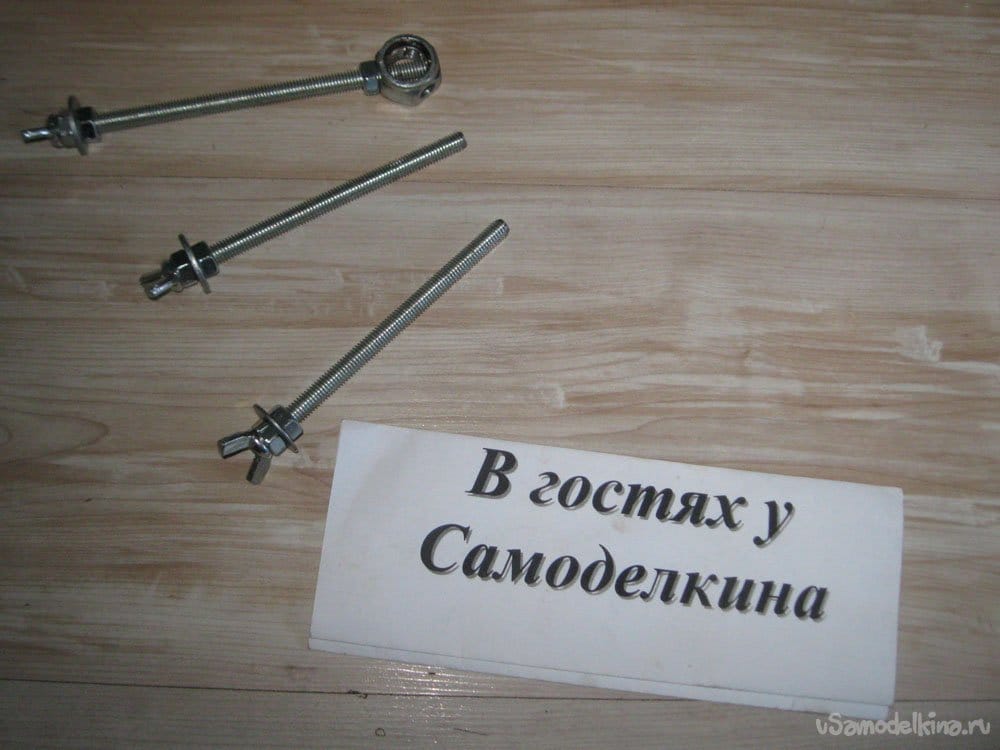 But do not turn away from this handmade, putting the stigma of "it's only for round furnaces." A little imagination, the fourth leg and you can make the same lens for a rectangular grill. But you can not bother using this: simply put, shifting to one of its edges, and the problem will be solved.
Bon appetit.
Sell the homemade or custom-made. Email me or leave a comment to discuss the details.