Technology
The Ministry of industry and trade praised the work of the system of mandatory labelling of medicines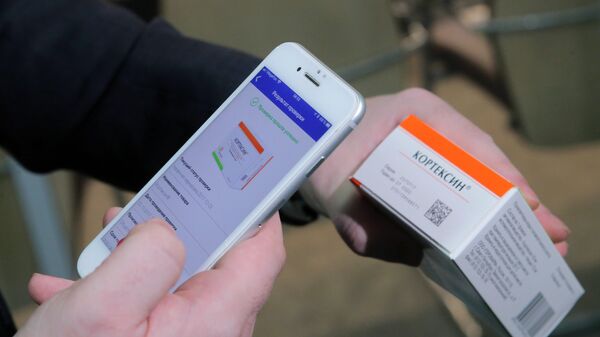 The first few days of the compulsory labelling of medicines and footwear in Russia are held without failure, said during an online conference, the state Secretary – Deputy Minister of industry and trade of the Russian Federation Viktor Evtukhov.
From 1 July 2020, Russia began mandatory labeling of drugs and shoes, and came into force a ban on the circulation of unmarked tobacco products.
Is clear that everything is, fortunately, without interruption. This is a very good result. Let's hope that it will continue to go.
Victor Autocompletition Minister of industry and trade
As said the Chairman of the Board of Directors of the operator of the national system of marking the Centre of advanced technology development Michael Dubin, since the beginning of the work CRPT issued more than 16 billion codes for different types of products.
"If to speak in average, by commodity groups, the issue volume amounts to 1.5 million codes per minute, and support that works 24 7, handles up to 9 of thousands of hits per day. That is, we see the level of demand comparable to the largest mobile companies," said Dubin. According to him, the work is conducted in regular mode.