Science
Worse than cancer: doctors have warned about the impact of the coronavirus in the lungs
One of the leading specialists in pulmonary diseases warns that thousands of people who have experienced COVID-19, but suffered lung damage, become a "time bomb" with the burden of disease much worse than cancer.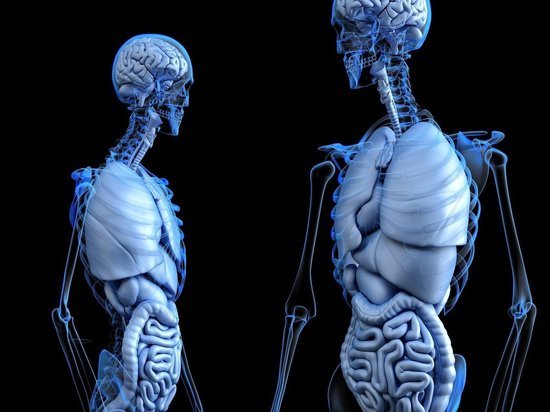 Studying pulmonary disease for 15 years Dr. Sassan Rafi warned about the impending crisis in health care, which in the long term can do even more grim consequences COVID-19.
According to Daily Mail, Dr. Rafi has conducted extensive research into crippling pulmonary fibrosis, one of the States which are now facing severe patients with coronavirus. The specialist said that thousands of Americans hospitalized with the virus, faced with a ticking time bomb even after they have recovered from the virus.
The researcher says that those who have been diagnosed with pulmonary fibrosis after a few weeks of stay on the ventilator, face the shocking incidence, much worse than many cancers.
Pulmonary fibrosis is a lung disease that occurs when damage and scarring of lung tissue and due to aggressive viruses, such as COVID-19. This thickened, stiff tissue makes it difficult for the lungs and exchange oxygen, which can lead to respiratory failure.
Anesthesiolog and chief medical officer of the company Upright Pharmaceuticals Dr. Rafi said that many hospitalized patients, even if they seem to recover completely from the disease associated with the COVID-19, can still die from fibrosis.
"The prognosis of pulmonary fibrosis is three years, which is worse than many cancers, and currently no optimal treatment," explains the doctor.
Sassan Rafi argues that even if the patient is experiencing a hospitalization and for many weeks survives with the fluid in the lungs, it can still lead to long-term effects such as fibrosis.
"What we're doing, we scan the lungs, and if we see fibrosis in the lungs, which tells us that their lives may never come back. This is the point of no return, – says the expert. It is a progressive disease, which means that you can feel good, but the fibrosis is getting worse and worse, and this is one area which no one goes".
The doctor says some patients may be dependent on a ventilator for the rest of his life, while others may need a lung transplant.
Dr. Rafi is studying pulmonary fibrosis in 2005 at the same time finishing his doctoral dissertation on the molecular, cellular and systemic physiology at the University of California, Davis.
Dr. Rafi says that if the government will not pay attention to his work and the work of others, it will appear on the horizon, the impending crisis in healthcare.
Partner Dr. Rafi, CEO of the Upright Pharmaceuticals Andrew young, agrees. According to him, 40% of patients with acute coronavirus will experience extreme immune response, known as acute respiratory distress syndrome (ARDS), which leads to pulmonary fibrosis. At least 20% of cases of ARDS take a severe form.
These SARS outbreak in 2003 also showed that a high percentage of surviving patients experienced prolonged pulmonary fibrosis and reduction of lung function.