Crypto News
Citigroup forecasts a drop in the S&P 500: How to react to bitcoin?
The dependence of bitcoin from the dynamics of the movements of the stock index S&P 500 could lead to another downgrade of cryptocurrency.
To strengthen the correlation between the two assets previously drew attention Analytics platform Skew. They found that the index of interdependence bitcoin and S&P 500 reached a new high and now exceeds 77%.
If growing U.S. indicator of business activity, the strengthening trend of bitcoin is dominant. This was previously stated by many other experts.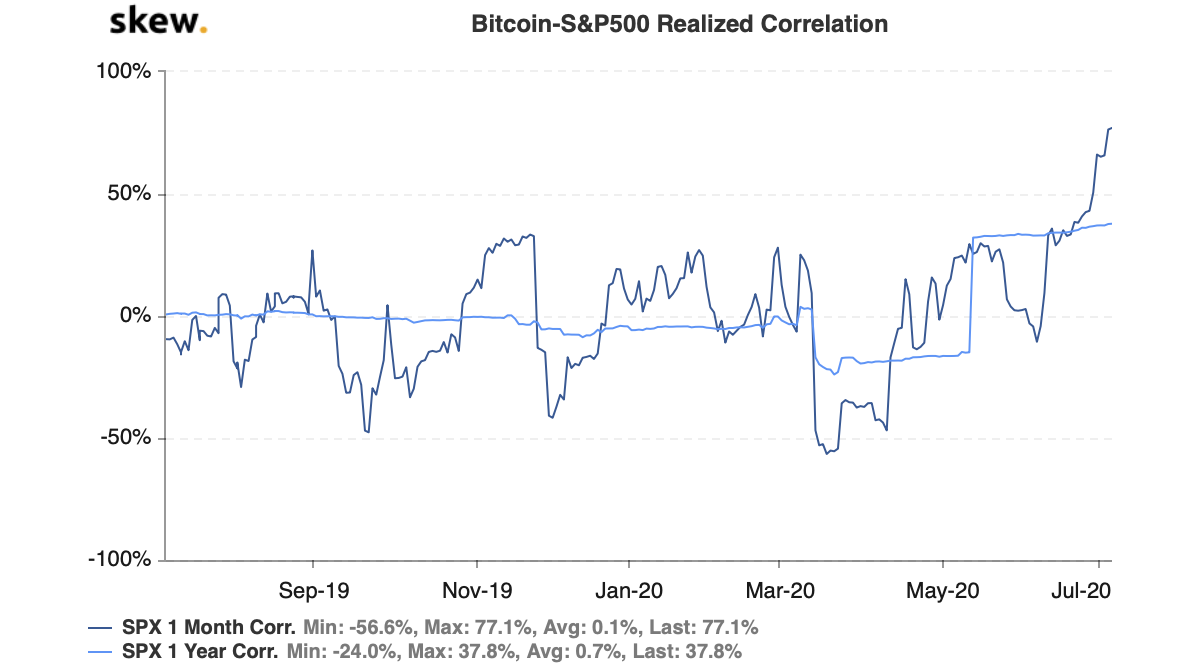 However, the Dow and S&P 500 threatens to fall at least 10%. Such a forecast to investors on Tuesday issued Bank analysts Citigroup. S&P 500 could fall to about 2900 points.
According to Citi strategist, Tobias Levkovich, the range of fluctuation of the index in the medium term will remain at the level from 2700 to 3200 points. Such a scenario is possible in the case that the Federal reserve will continue to support the U.S. economy.
Levkovich said:
The second wave COVID-19 will slow economic recovery it can lead to losses in the stock market.
Recently one trader wrote on Twitter that if the S&P 500 index will reach 3175 points, then BTC will exceed $9350. The day before session in the USA ended with the increase of the stock of the gauge to 3169 points, bitcoin is now trading just above $9400.
This the trader predicts that when the S&P 500 3200 points, the largest cryptocurrency will exceed $9500.