Science
A unique method of creating a powder composites developed in Russia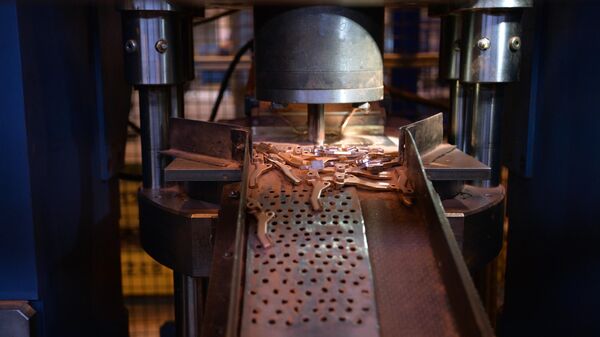 A new method of making composite metal powder has been developed by scientists of the South Ural state University (SUSU). The authors argue that their method allows to reduce production waste and improve the quality of electrical products and, as a consequence, to increase production efficiency by 30%. The study is published in journal Metallurgist.
A team of scientists of the University presented a unique method and design of the mixer to prepare a powder of composite materials based on graphite, coke and the polymeric component. The new method will improve the quality of the finished raw materials for the subsequent pressing process and to reduce waste production in nuclear energy, aviation and space industry, metallurgy and electric transport.
Experts have proposed a number of methods for mixing the powder which allow to obtain carbon – composition multi-component material. Articles of this composition are of high quality with the most uniform distribution of properties by volume made from her part. In different parts of the product material has the same physical and mechanical properties, that is, for example, equally strong and dense.
Mix, according to scientists, is one of the most important stages of the production of metal powders. For this process experts have developed a new composition of profitablest and mixer that allows the mixing quality and increases material utilization ratio up to 98%.
"The results are unique and can be used in other process operations and equipment associated with the manufacturing processes of parts made of powder composite materials", – said the doctor of technical Sciences, Professor of "Processes and machines of metal forming" SUSU Marina Samodurova.
Scientists examined the technology-mixing of composite powders more than in past studies. Experts studied the physical and chemical processes occurring during mixing: adsorption, adhesion and immersion wetting of the carbon powders by the liquid binder.
According to scientists SUSU, companies engaged in the production of mixing equipment, could be interesting data of the development, as they increase the efficiency of the equipment due to the smaller amount of waste during mixing, higher quality of finished songs, as well as simplifying the design of mixers.
In the future, scientists plan to create vishakantaiah powder compositions. This is a new direction in applied science, where the components can be quite different materials in their physical-mechanical properties with different densities and particle size distribution.
According to experts, pysakointialue compositions can be widely in demand not only in powder metallurgy. High demands on the quality of composite powdered materials present in the additive manufacturing where parts are created with the help of 3D printing technologies.