Animals
This intrepid snail you've ever seen
Striking beauty of earth snail crawls across the back of estuarine crocodiles and looked him straight in the toothy mouth. The unusual scene was captured by Andri Priyadi, graphic designer from Jakarta, Indonesia.
Young — only about 30 centimeters crocodile curious clam, doesn't seem at all disturbed. Snail researched the reptile, about 10 minutes.
Having reached the jaw, the snail has studied the crocodile's teeth, and then returned back the way we came.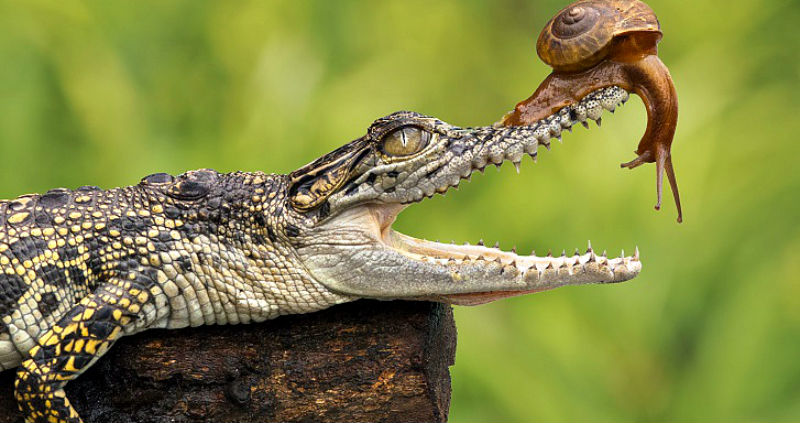 Photo: Andri Priyadi / Solent News / Rex Features / Fotodom.ru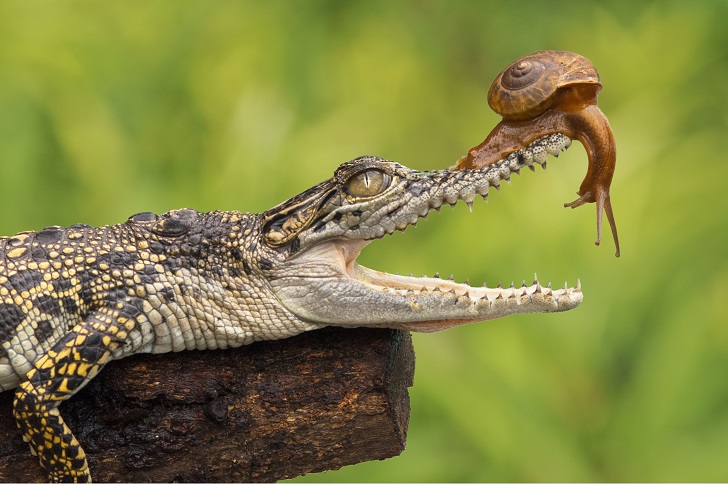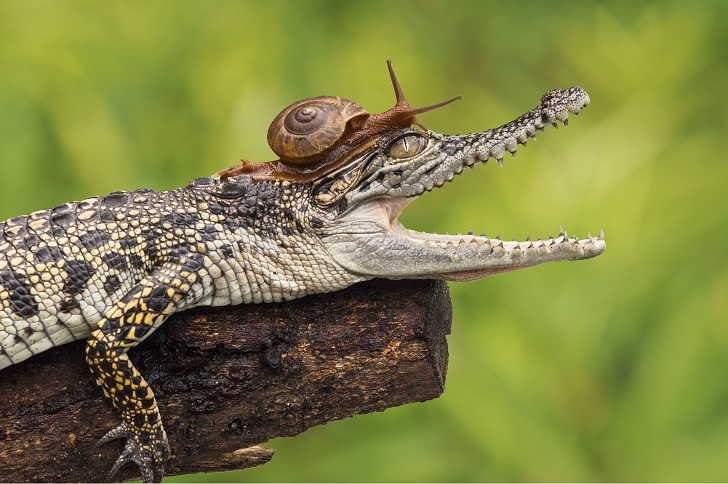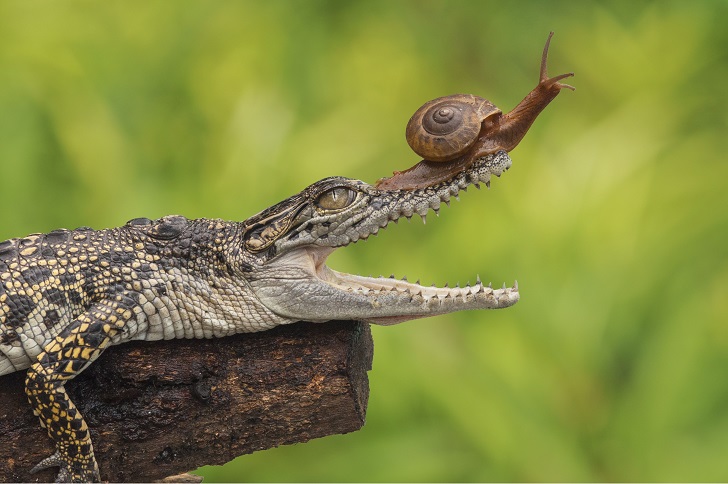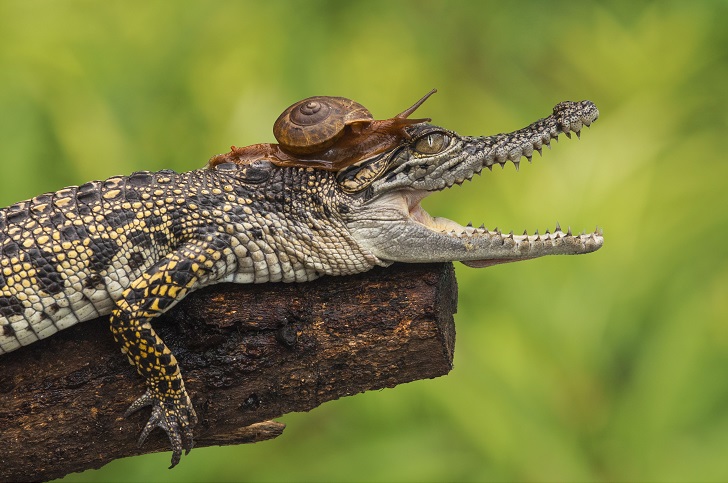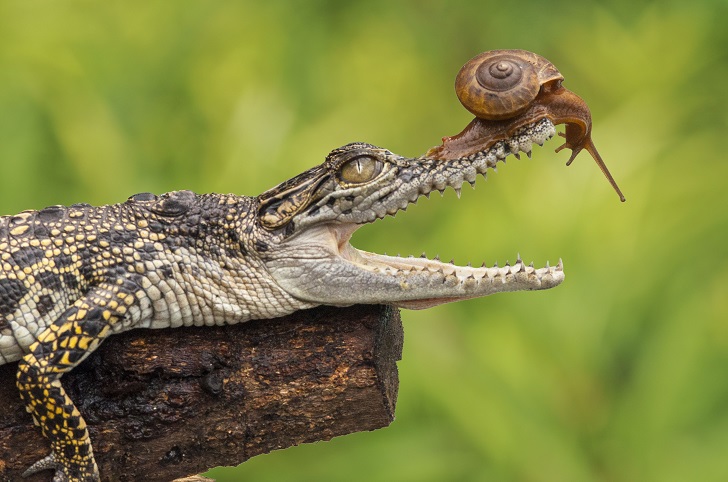 Like it? Want to be aware of updates? Subscribe to our page in Facebook and a channel in the Telegram.