Crypto News
The trading volume litecoin has fallen to two-year low
Litecoin (LTC) in 2020 could not recover from losses incurred after August havinga 2019.
The volume of transactions with this alithinou fell to the lowest level since 2018. The amount of days the transaction is approximately $80 million Is about 50% higher than the EOS, but 45% below the level recorded a year ago, when the network of litecoin per day processed transactions totaling up to $146 million.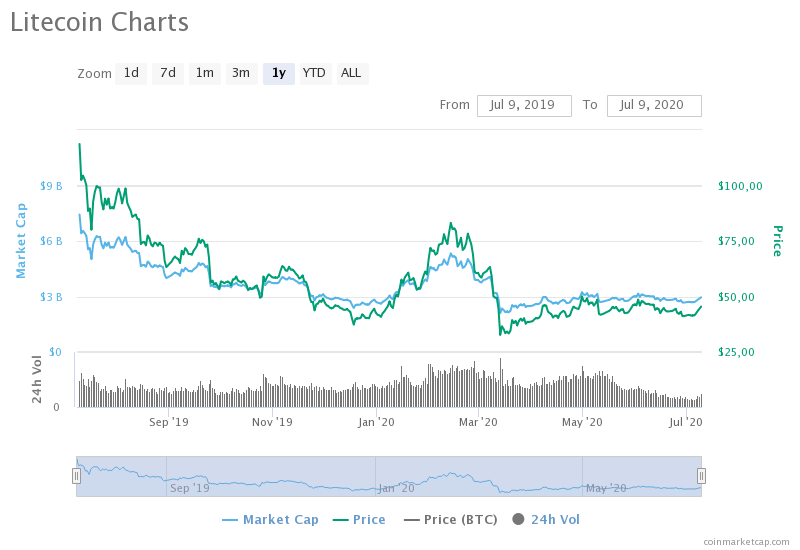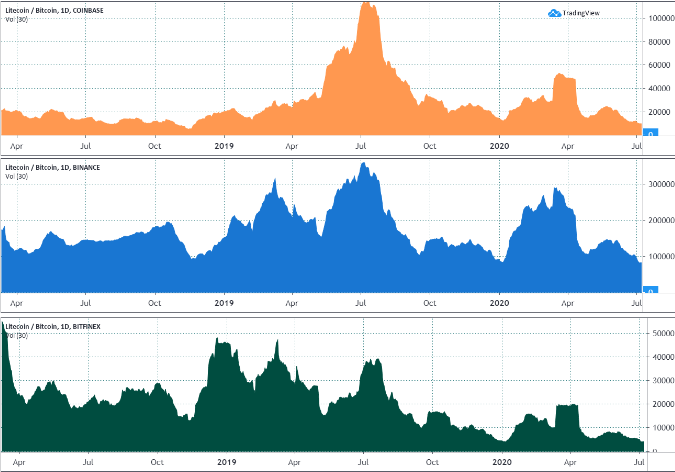 According to the service CoinMetrics, network activity LTC continues to decline.
The project, founded by Charlie Lee, began to experience difficulties from the very beginning of 2020. Creator Aldona even appealed to the miners and urged them to support the project. The decrease of activity on the blockchain clearly shows the declining interest in this asset from investors.
July 9, LTC fell to $45,6, capitalization Aldona decreased to $2,963 billion In the middle of the week Cardano even beat out litecoin from seventh place in the ranking of the largest cryptocurrencies.
The size of the operational duties in the network of litecoin fell to the lowest level since October 2015. Now the Commission is just $0.11. The block size has dropped below 0.2 MB. For comparison: the average block size in the network of bitcoin is more than 1.2 megabytes.
Transaction fees have fallen due to the fact that in the network there is very poor demand for sending funds.
However, to talk about the coming collapse althena before, the researchers note. It is known that investors, adjusted for long-term storage of LTC, don't sell cryptocurrency. The share of coins not moving for 12 months or more, exceeds 57%.