World
The Minister of foreign Affairs of Algeria cautioned against intervention in the Libyan conflict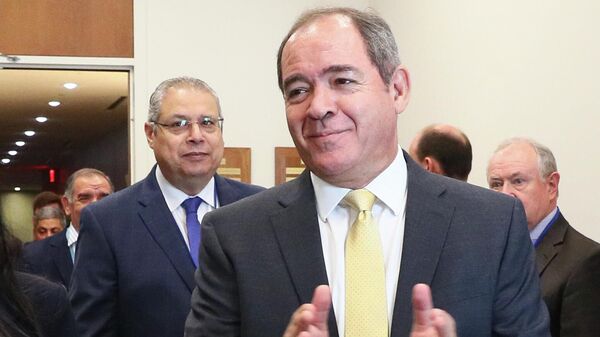 All parties to the conflict in Libya are interested in the mediation of Algeria as the only state which remained neutral in the inter-Libyan conflict, said at a press conference the Minister for foreign Affairs of Algeria Sabri Boukadoum.
"All sides in Libya need the mediation of Algeria. Since we are the only state that did not send arms and mercenaries to Libya. We sent only a message of hope in the name of political solution," said Boukadoum.
Algerian Minister warned against foreign interference in the Libyan conflict, because of which the situation is likely to repeat the Syrian scenario. "We have not observed a large number of Libyans in clashes…, external intervention will turn Libya not only in a new Syria, but also Somalia," said Boukadoum.
In Libya, the confrontation between the national consensus Government (NTC) Fayeza Zarraga, which controls Tripoli and areas to the West of the country, and the LDF under the command of Khalifa Haftorah, which cooperates with sitting on the East by the Parliament. The NTC supports Turkey, and LNA – Egypt.
In Cairo on 6 June, a meeting of Egyptian President Abdel Fattah al-Sisi with the Haftarot and the speaker of ruling Libya in the East of the house of representatives (Parliament) Aquila Saleh. Following the meeting, the head of Egypt announced the "Cairo initiative," which includes a cease-fire throughout Libya from June 8 and conditions for a political settlement. The initiative was supported by Russia, the US and several Arab States, including Saudi Arabia and the UAE. It was opposed by the NTC and Turkey.