Crypto News
Gold prices update highs: How to react to bitcoin?
This week, bitcoin was not able to break above $9500, at the same time, the price of gold soared to its highest level since 2011.
Troy ounce main gold today is trading just your $1814. Gold is expensive because of the soft monetary policy of Central banks, which increases inflation risks. In addition, the regulators themselves to increase purchases of the precious metal.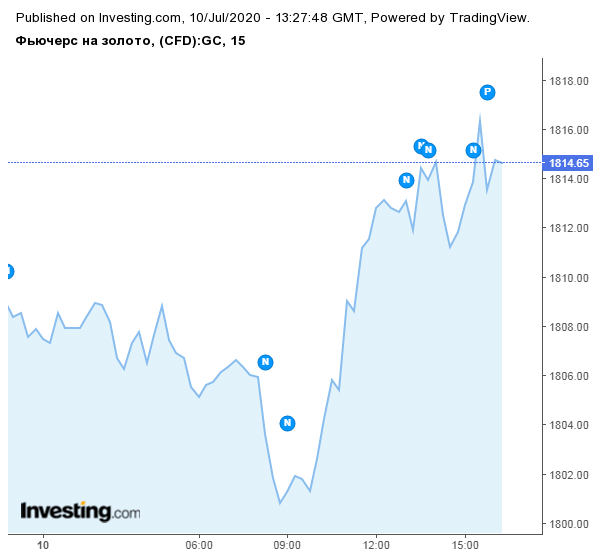 In early 2020, analysts Arcane Research has documented that the prices of bitcoin and gold move roughly in the same direction over the past few years.
Correlation between assets has increased from 2016. Then she weakened, however, in the expert community, many still believe that in parallel with the growing demand for gold will increase purchases of BTC.
One of the traders Jack Sparrow predicted a resumption of the rally of bitcoin, which will be the reaction to the price hike of the precious metal.
The graph presented by the analyst, it is shown that once resistance is broken at $10 000, reaching the level of $11 000 would not be a problem.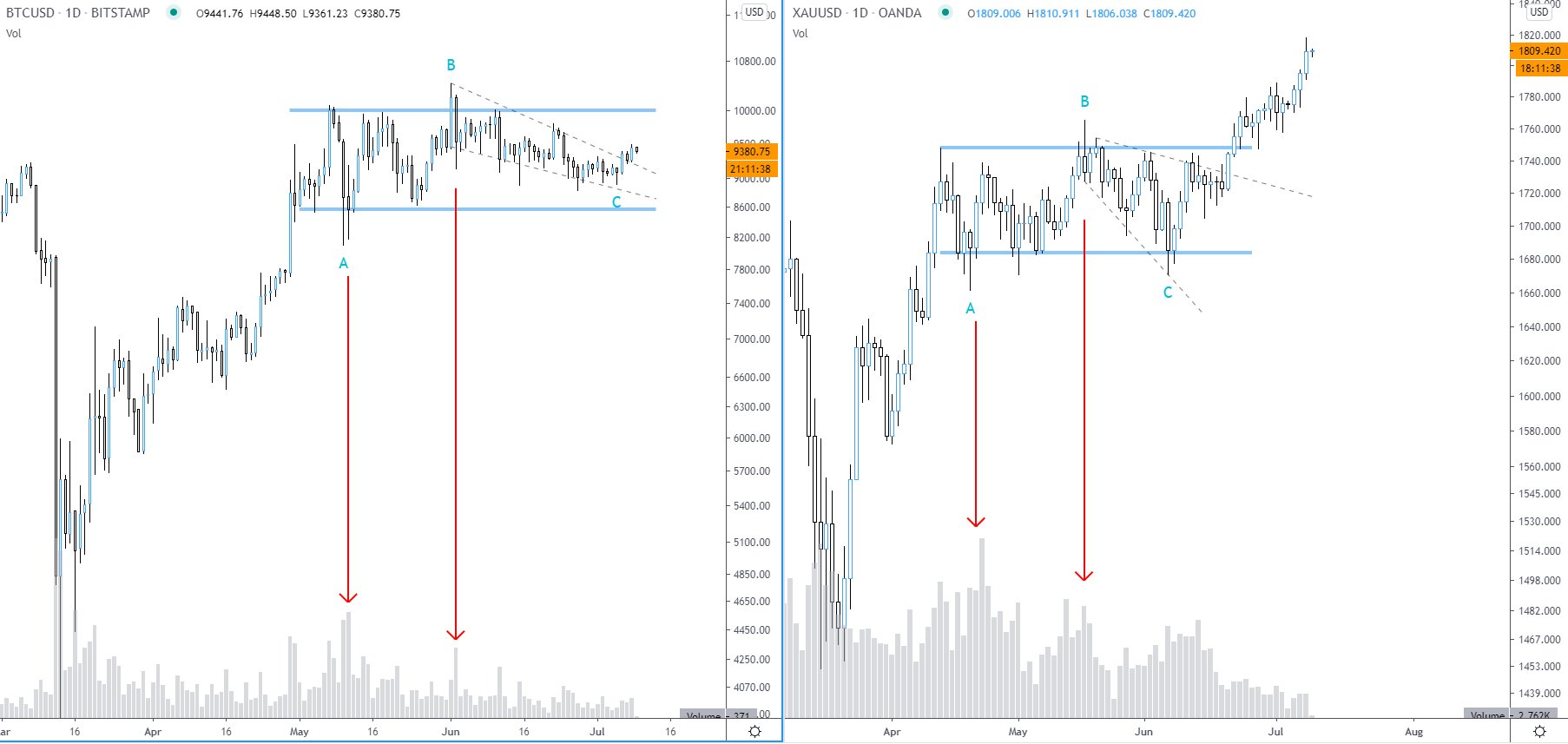 In June, Bloomberg analyst Mike McGlone stated that the rise in gold prices is a good sign for bitcoin. The precious metal is increasing because of the soft policy of Central banks. This factor strengthens investor confidence in BTC.
Billionaire Mike Novogratz also believes that crypto currency will rise in price. Recently, however, the TV channel CNBC, he said that it was better to invest in gold, not BTC.
According to him, the precious metal shows much better performance and may soon test values above $2000 per ounce.