Science
Scientist: warming increases the risk of releasing anthrax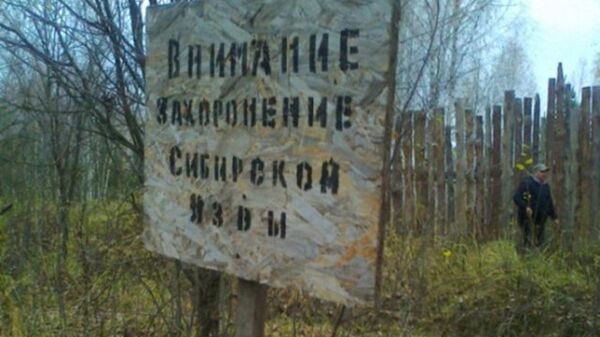 Recorded climate change in Yakutia increases the risk of the release of anthrax burial grounds and ancient bacteria from permafrost degradation, said RIA Novosti Deputy Director for science of the permafrost Institute. P. I. Melnikov, SB RAS, senior research fellow, international scientific-educational center of biogeochemistry and climatology BEST Institute of natural Sciences NEFU Alexander Fedorov.
In the Yakut city of Verkhoyansk, also known as the Northern pole of cold, meteorologists have confirmed anomalous heat – 20 June the temperature rose to plus 38 degrees. This temperature record was interested by the world meteorological organization, the anomaly, after verification, may be included in the so-called meteorological "book of records" Archive of exceptional weather and climate temperatures. According to the scientist, climate change in Yakutia in the last decade has become much more noticeable
"This issue (the risk of thawing of the burial grounds with anthrax – ed.) was also to climate warming. Channel processes in the rivers sometimes opened these mounds. And with the warming of climate, this risk increases much more," – said Fedorov.
In addition, according to scientists, the melting of permafrost can cause other problems. "Many bacteria are released with degradation of permafrost. Professor at Moscow University Anatoly Brushko many years, publishes in Russian and Yakut press about ancient bacteria from permafrost of Yakutia," – said the Agency interlocutor.
The problem of global warming studied, but, despite this, the expert could not identify the likely damage to the economy of the region.
"What problems there may be with the infrastructure, the well-studied American professors, our compatriots by Mykola Shiklomanov and Daniel Strilets, their results published in scientific journals. The loss of bearing capacity of piles in the Northern cities is the subject of their research. Although Russia is the most permafrost-affected country in the world and our problems with permafrost due to warming is obvious, our economists still did not believe in the effects of warming. So I can't give any figures for the damage," – said the scientist.