World
More than 22 thousand military in the United States became infected with the coronavirus during the whole period of the epidemic
The National Guard / flickr.com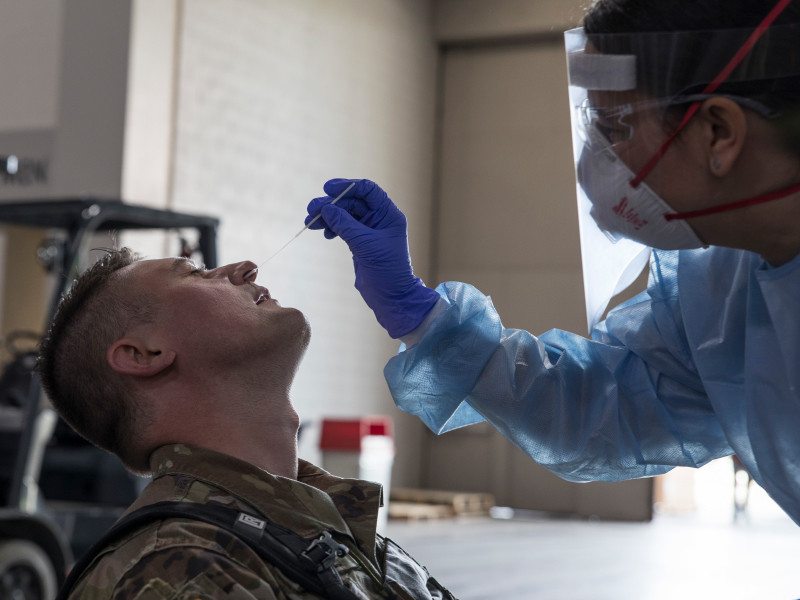 In the last week the number of infected people in the US Armed forces increased by four thousand. Only the number of cases of coronavirus among the American troops reached 22 168 people, reports "Interfax".
Since the beginning of the pandemic cases identified in 15 445 servicemen, from the data of the Pentagon, 2 053 family members 3 190 civil servants and 1 480 employees of contractors of the Pentagon. From COVID-19 since the beginning of the pandemic died 40 people, including three soldiers, five families, 22 civilian employees and 10 contractors.
Recovered nearly 9.5 thousand people, of which more than 6.6 thousand are soldiers. 724 cases of coronavirus have required hospitalization. Among them, 347 military personnel, 73 member families, 207 97 civil servants and employees of contractors.
The largest number of cases now identified in the US Army – 4 817 soldiers. In the Navy were 4 373 cases COVID-19 BBC – 2 189 in the marine Corps – 1 600 and in the National guard – 2 261. Also found another 205 infected military personnel of the various departments of the Pentagon.
Cedi veterans of the Armed forces and employees of the Ministry of veterans Affairs recorded nearly 25 thousand cases. Kolo 1.7 thousand veterans died.