DIY
Vase of wood – "Wave"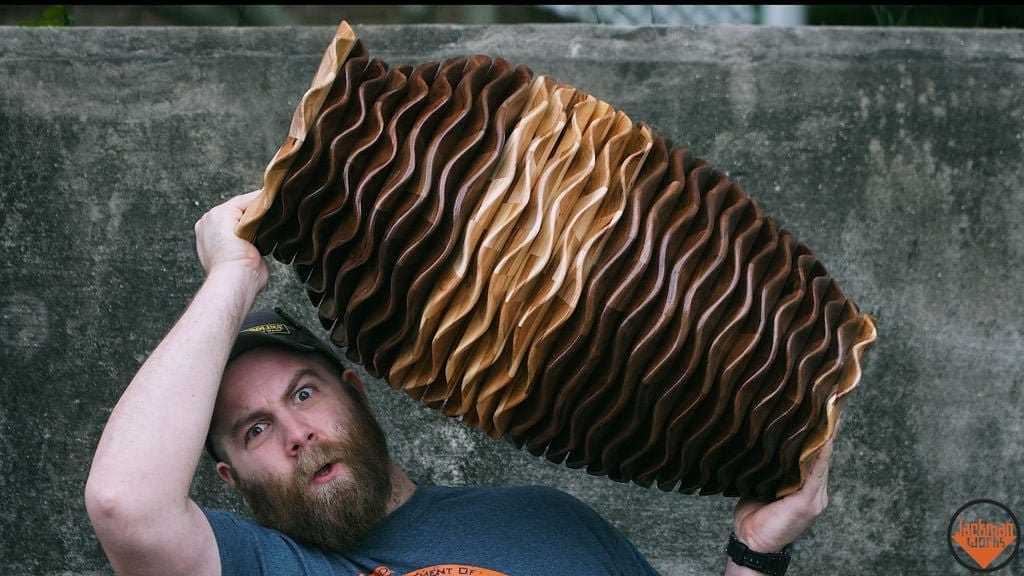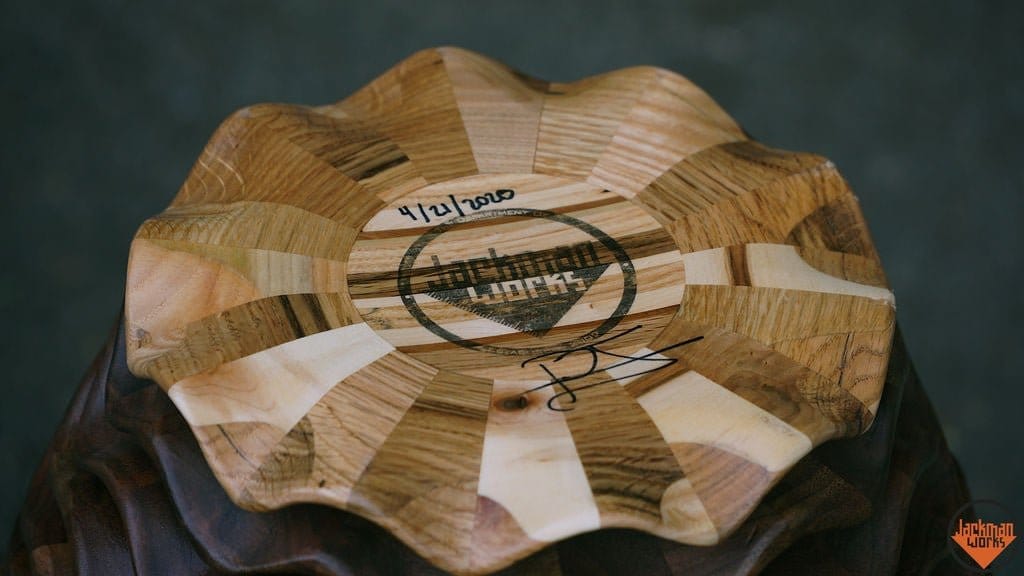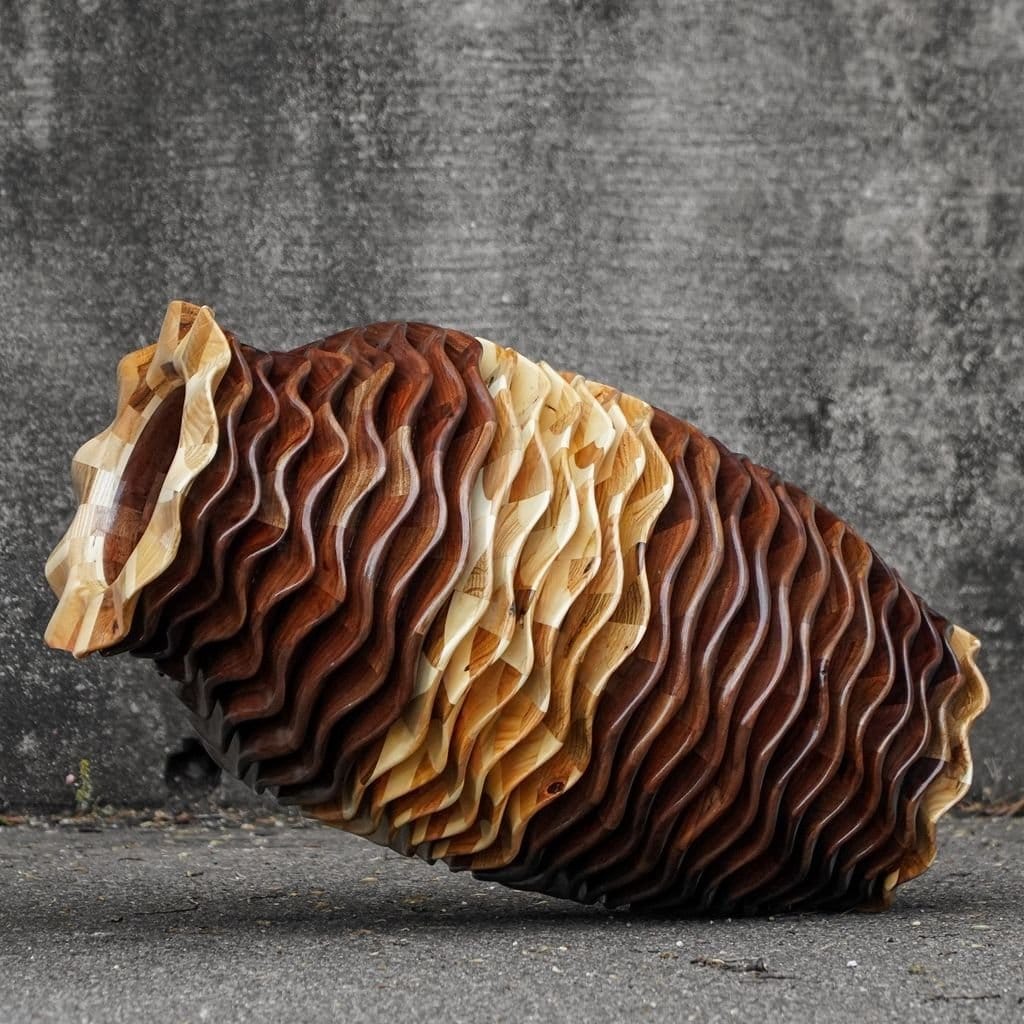 The height of this unusual vase 71cm diameter at the widest part is 40 cm. For the manufacture of vases the master took about 200 hours.
Tools and materials:
-Circular saw;
Circular machine;
Marker;
-The range;
-Pallets;
-Board of walnut;
-Pliers;
-Claw hammer;
-Surface planer;
-Clamp;
-Joiner's glue;
-Slifstein;
-Hammer;
-Handmade woodworking tool drives;
Lathe;
Sealant;
Engraver;
-Sandpaper;
-Cutters for wood;
Step one: material preparation
For the manufacture of vases, the wizard uses walnut and planks from pallets.
First, he saws the lumber walnut boards. Then pass the boards through a surface planer and tortsuet region.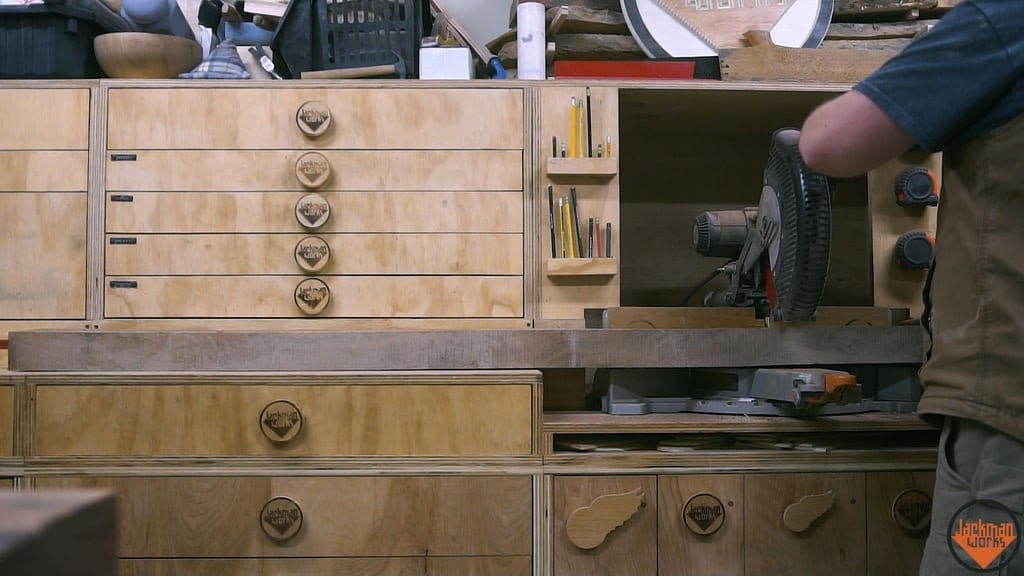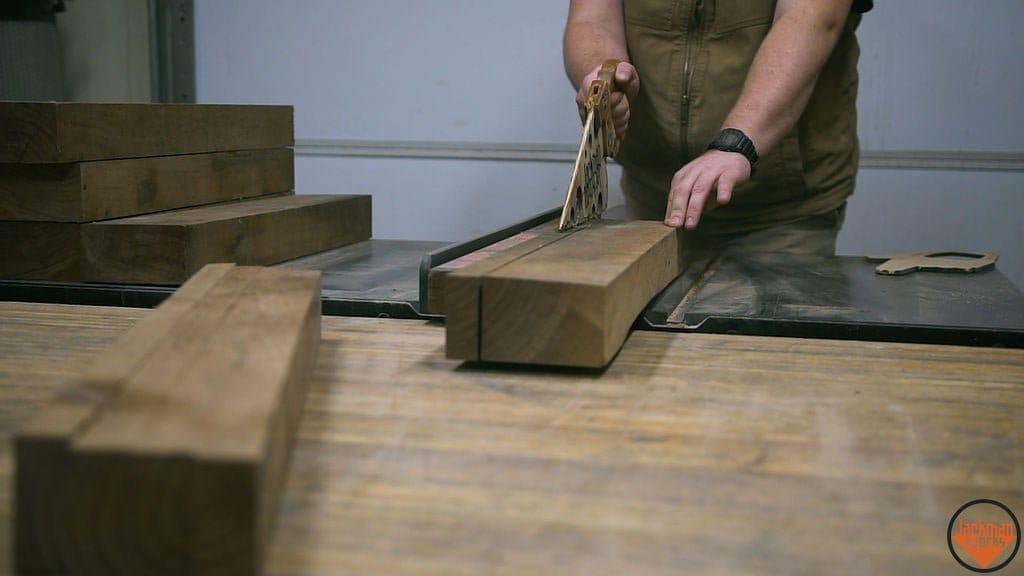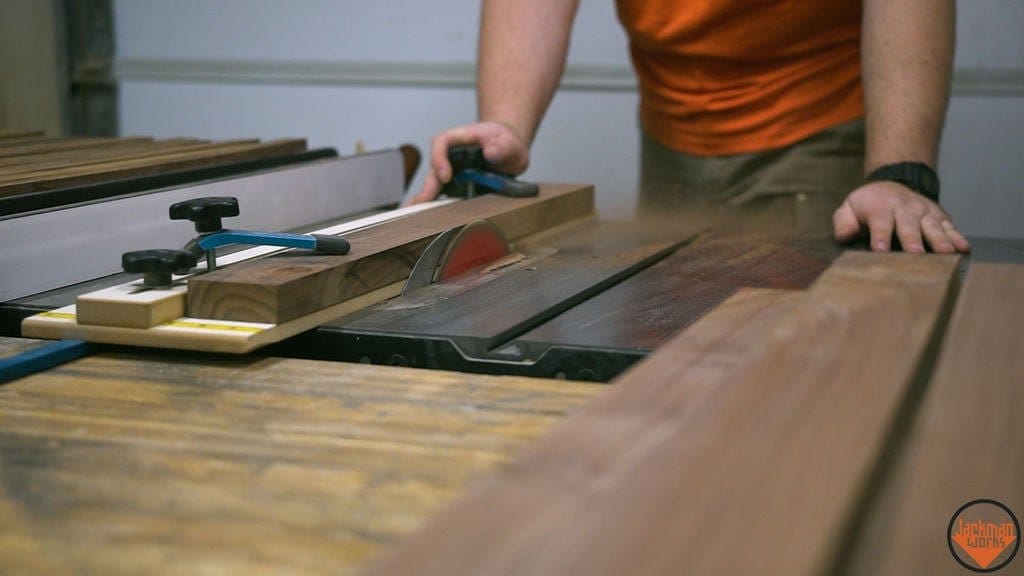 Dismantle pallets.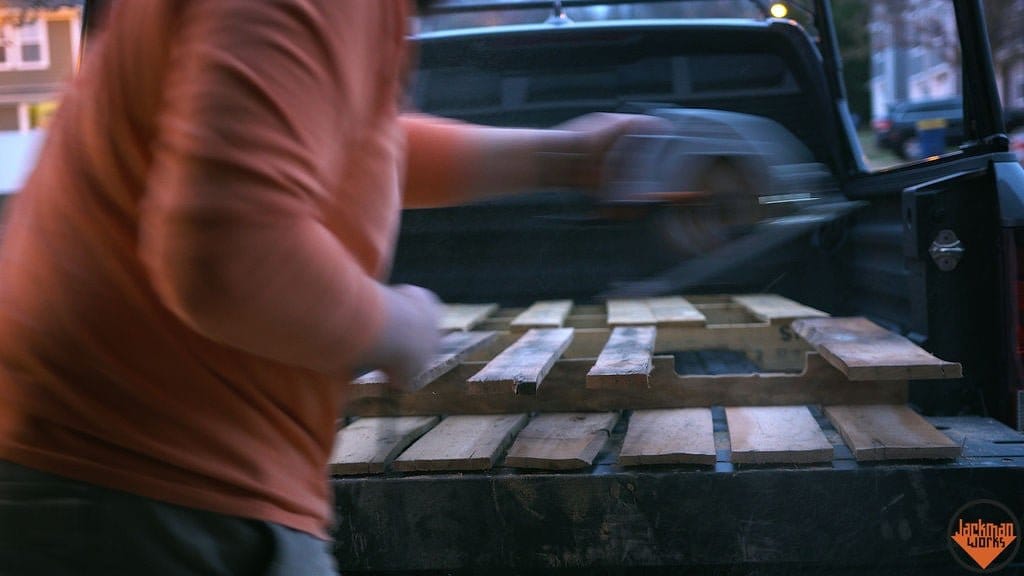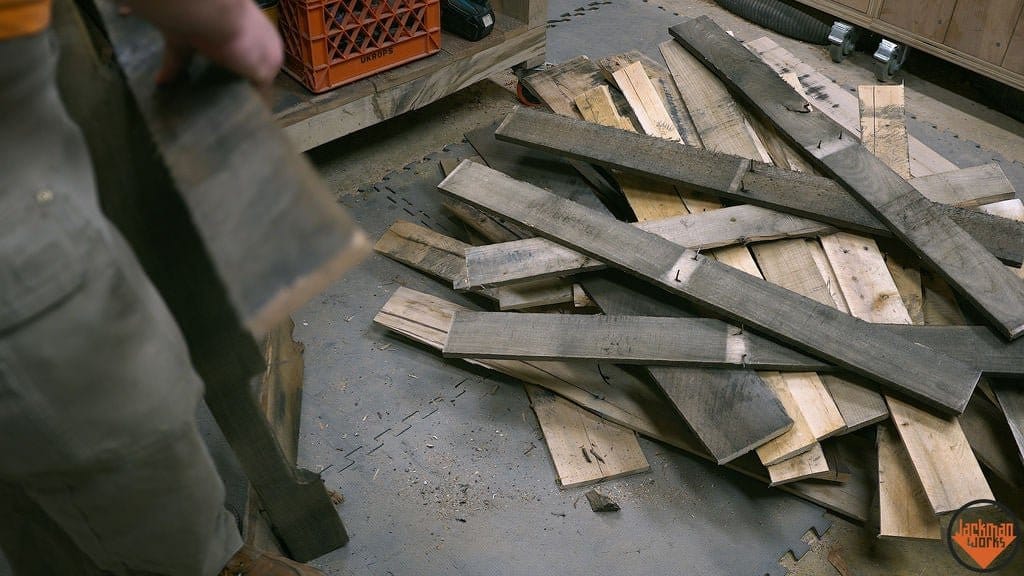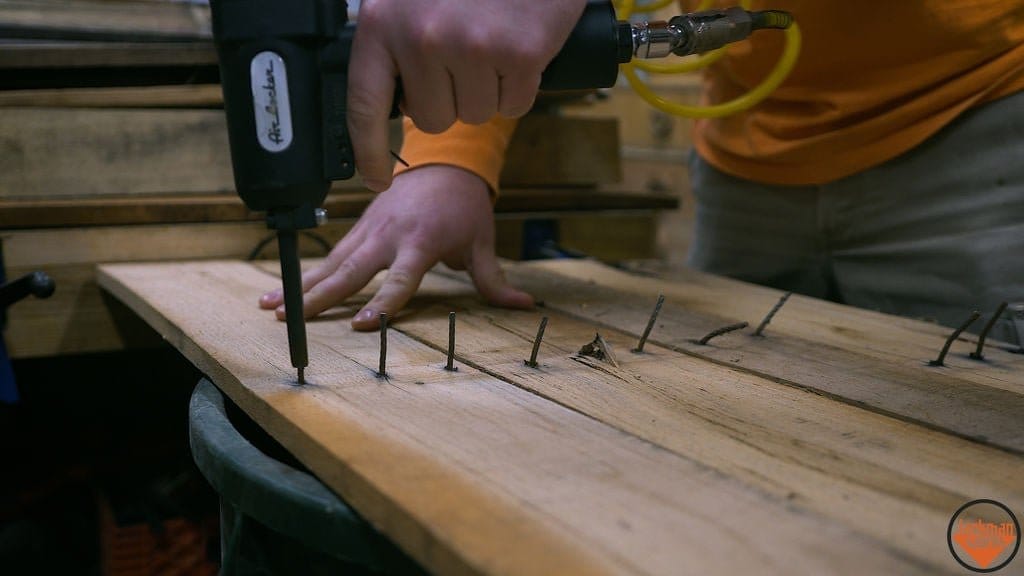 Boards pallets handles on a planer to smooth surface. The thickness of the boards it is different, but in this case it doesn't matter.
Then puts glue and glue all the strips alternating different types of wood. After gluing sawing the workpiece on the boards are the same thickness as the planks of walnut.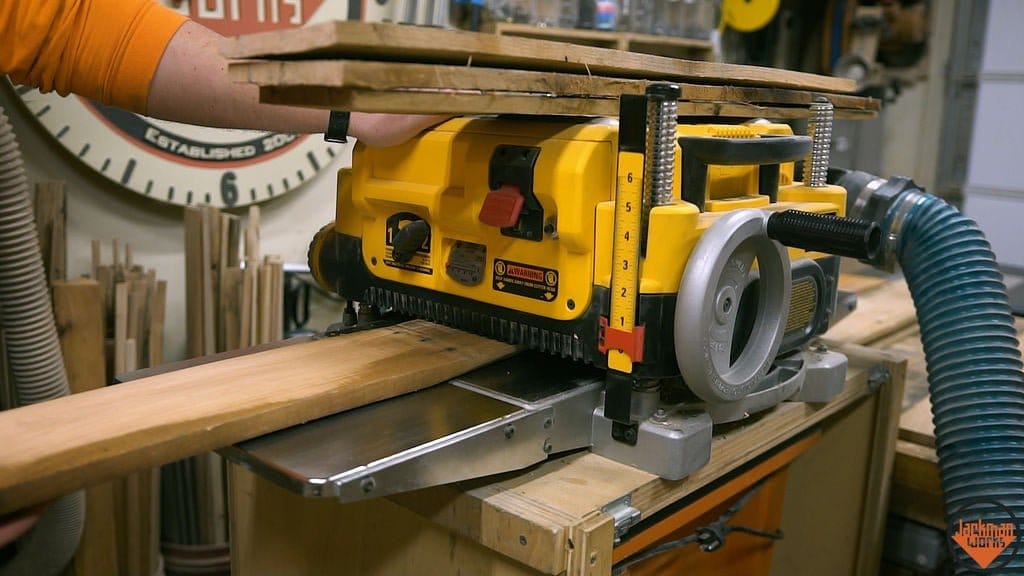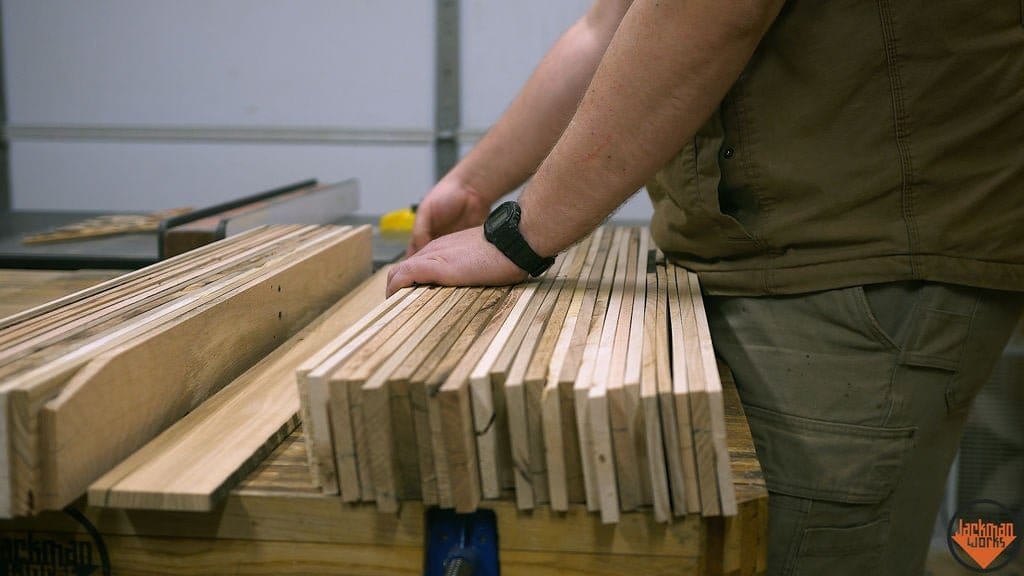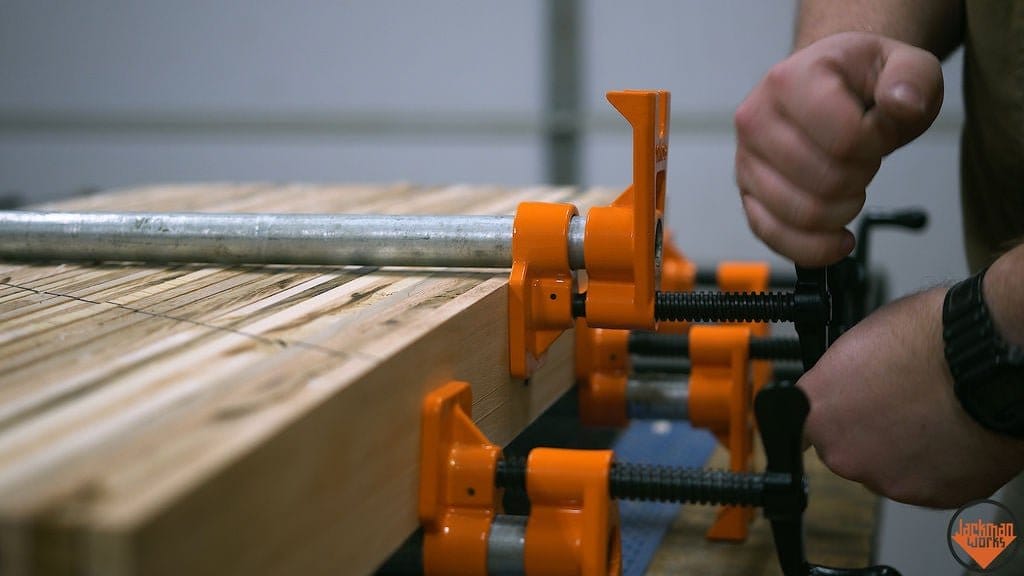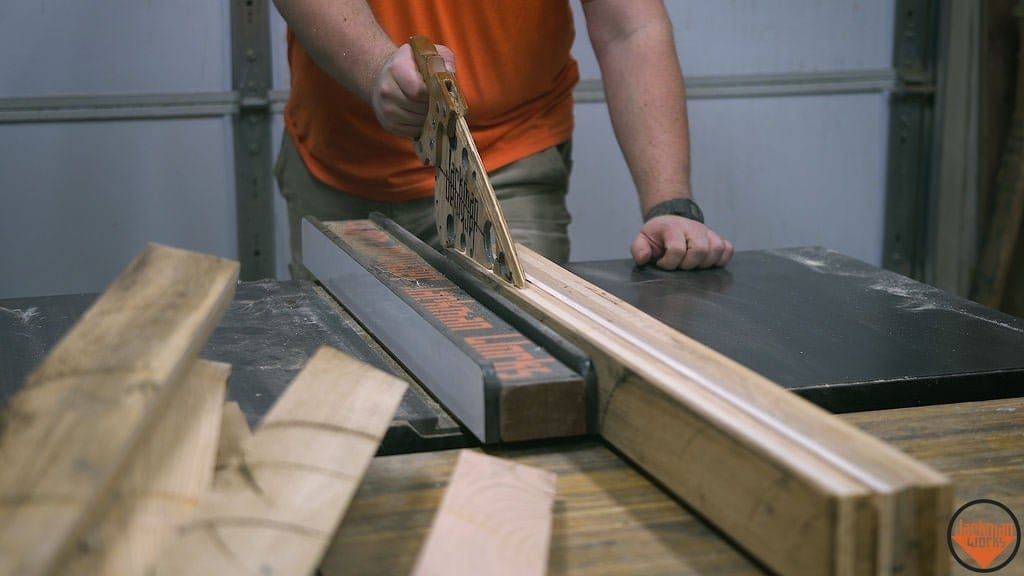 Step two: rings
On the Board cut into small segments.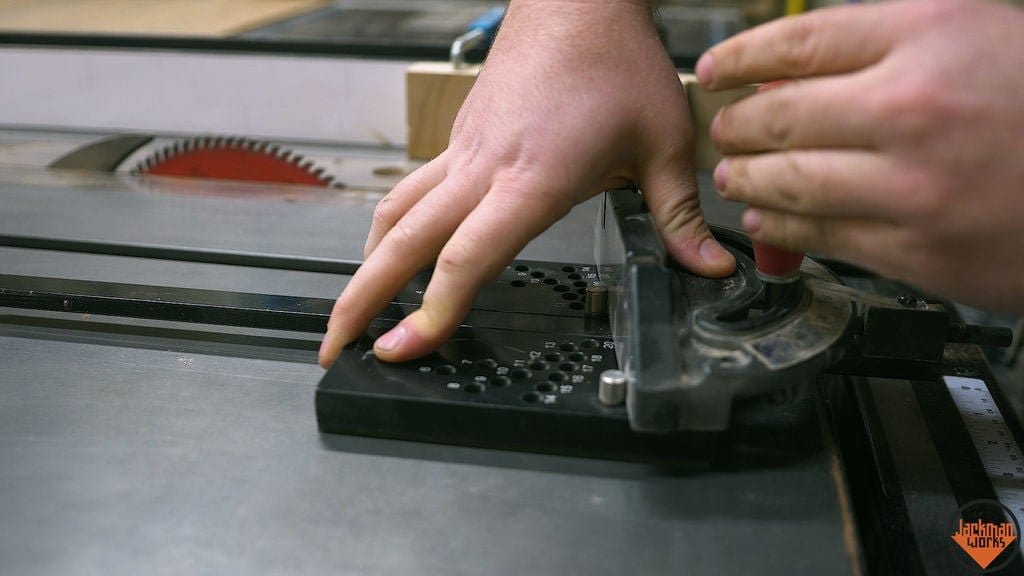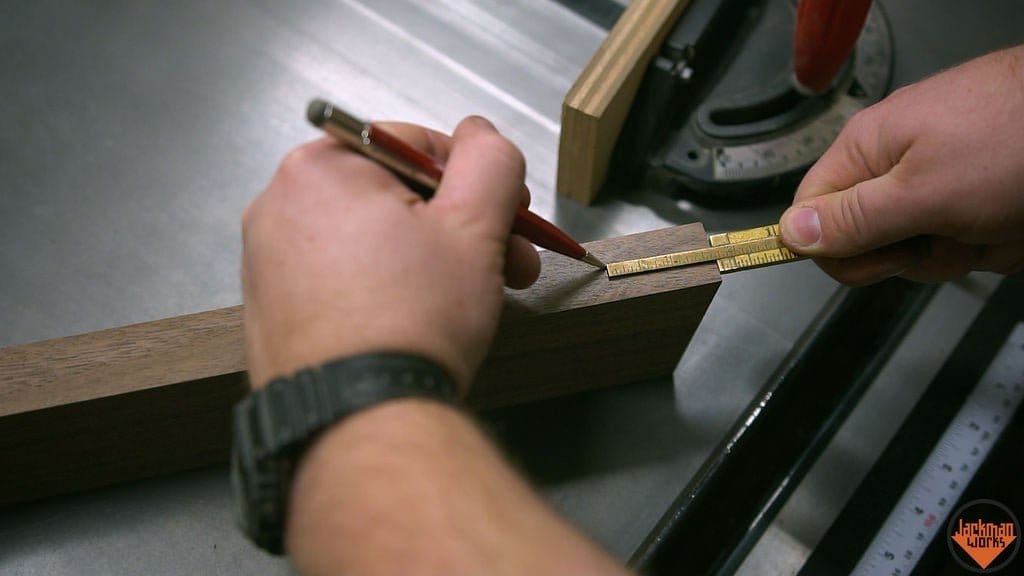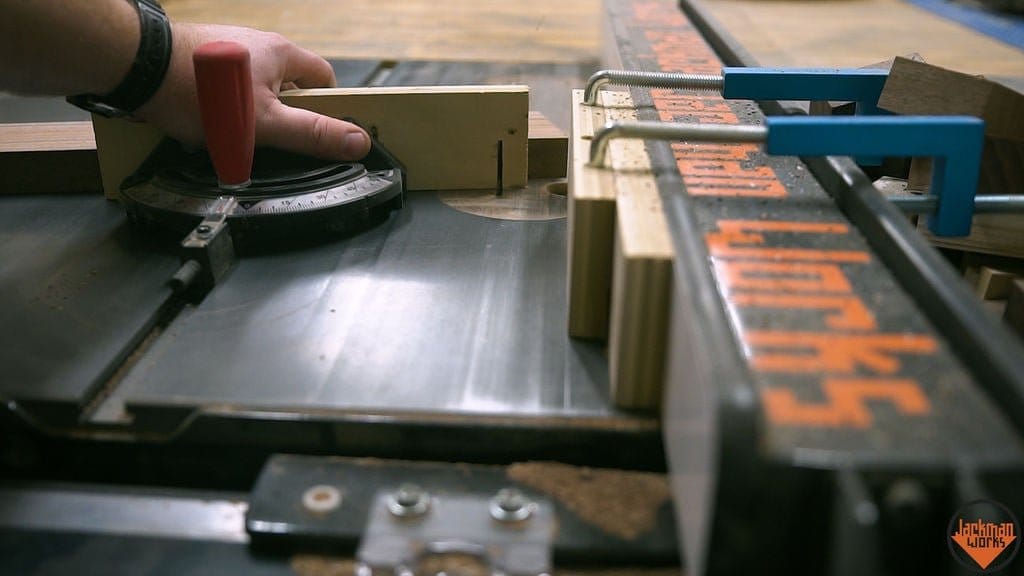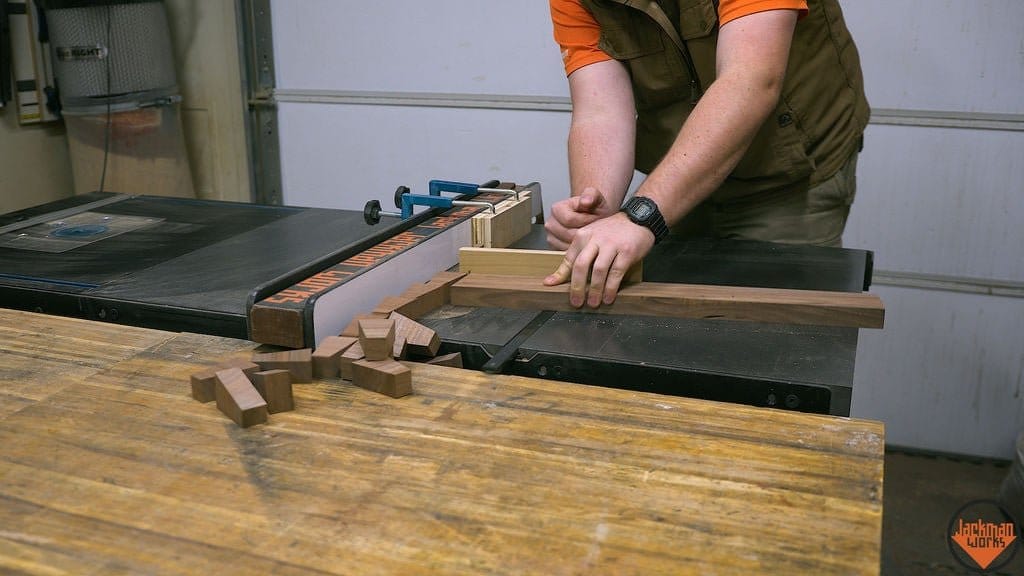 Glue the segments into rings.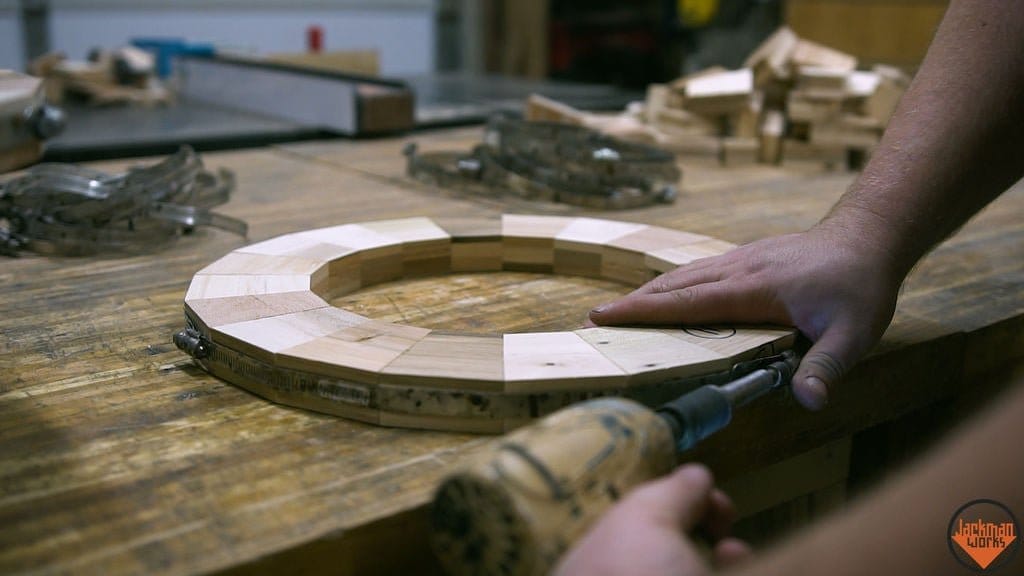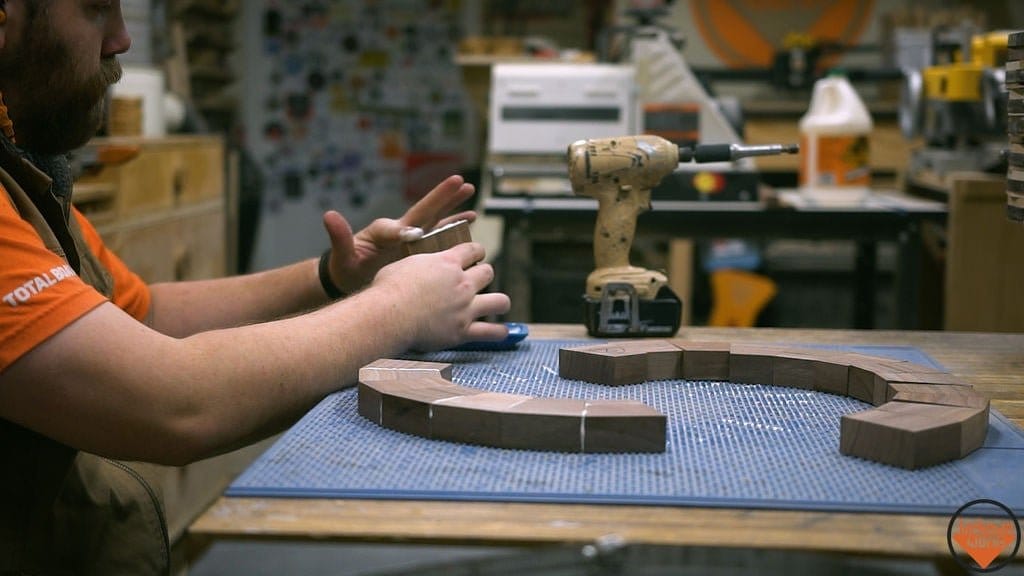 Grinds ring.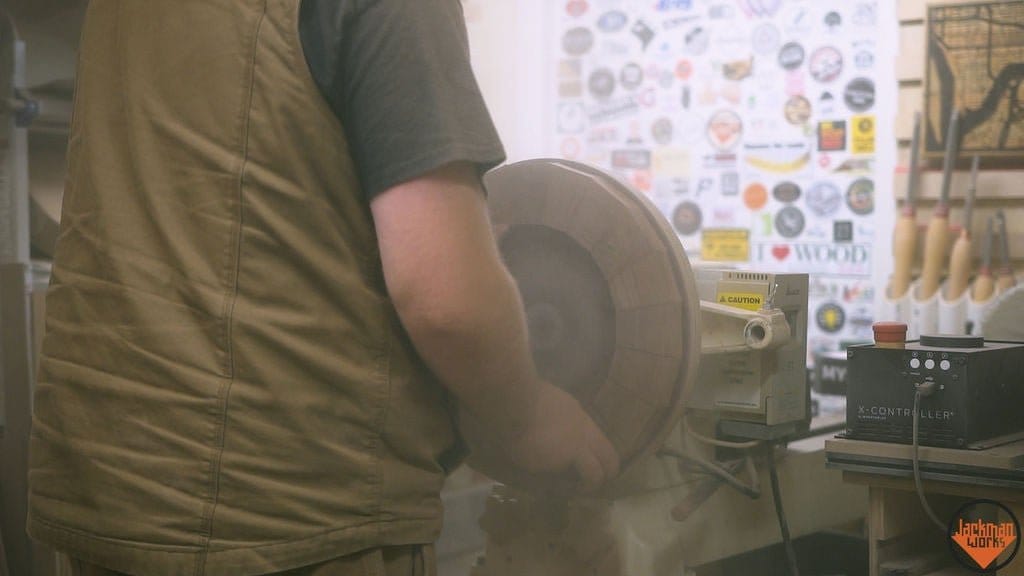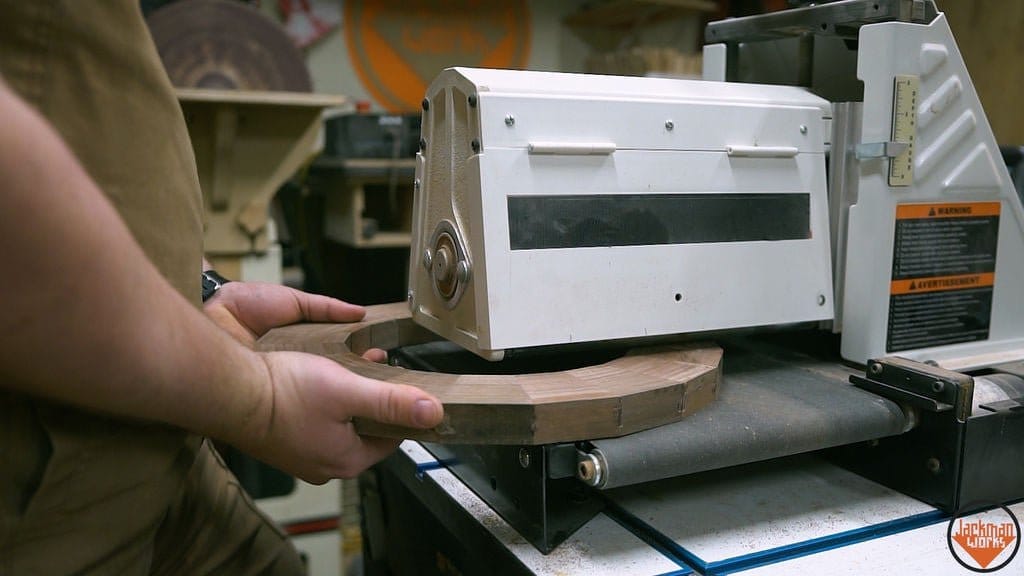 Step three: wave
On each ring makes marking the beginning and end of "wave".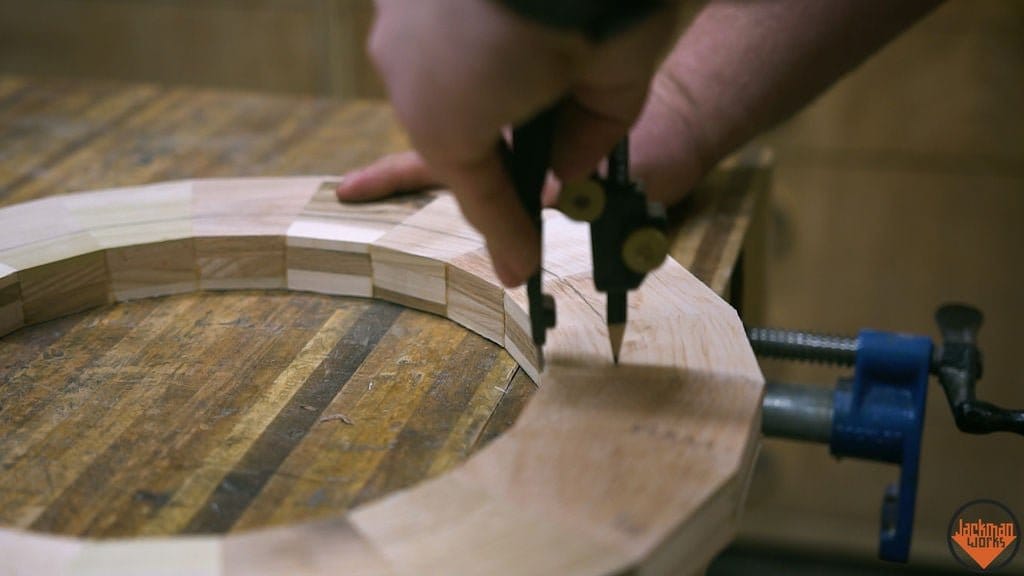 Further, using hand woodworking tools and discs, cuts the waves.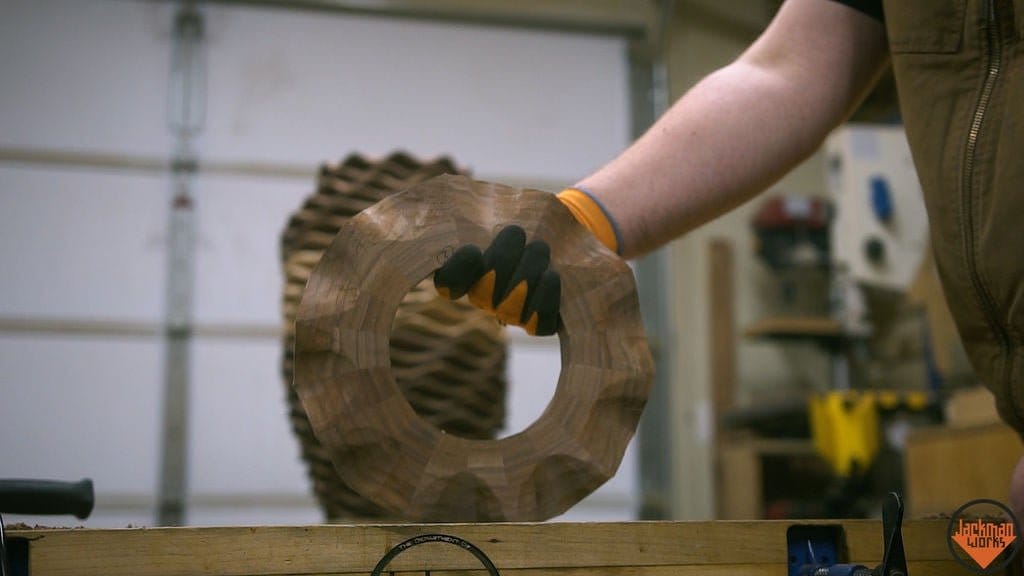 In the lower ring sets the stub.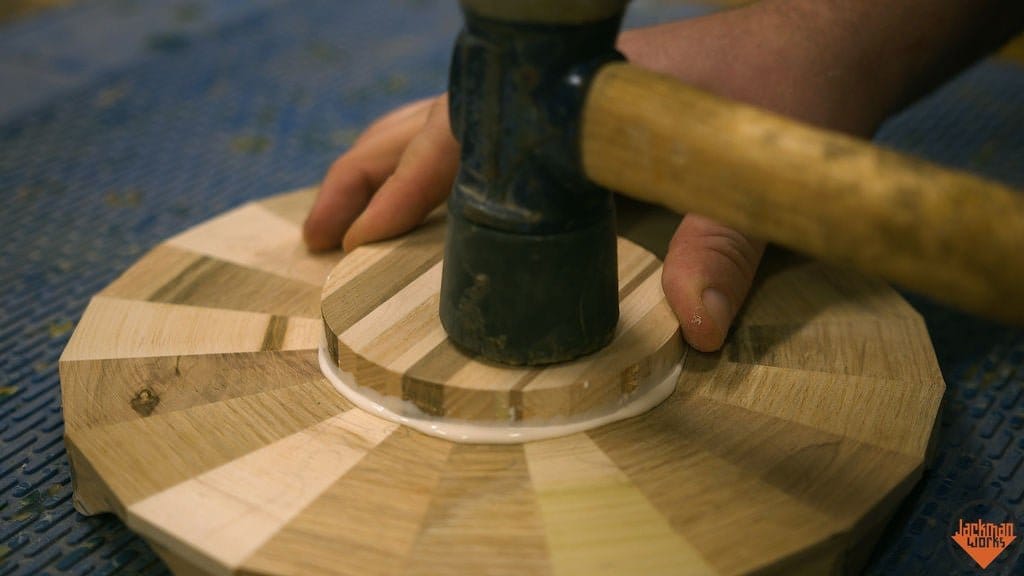 Grinds ring. Shpaklyuem and grinds again.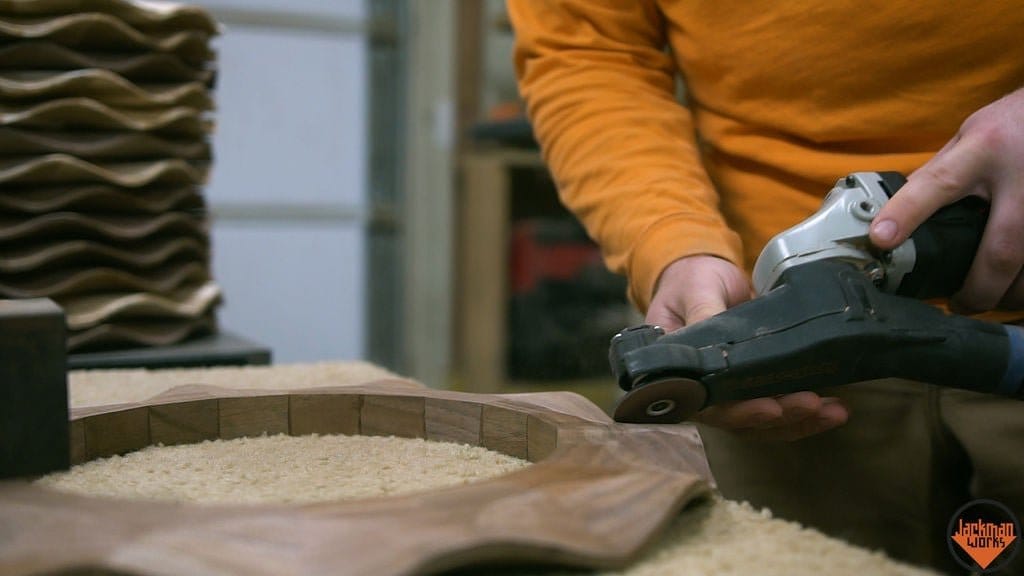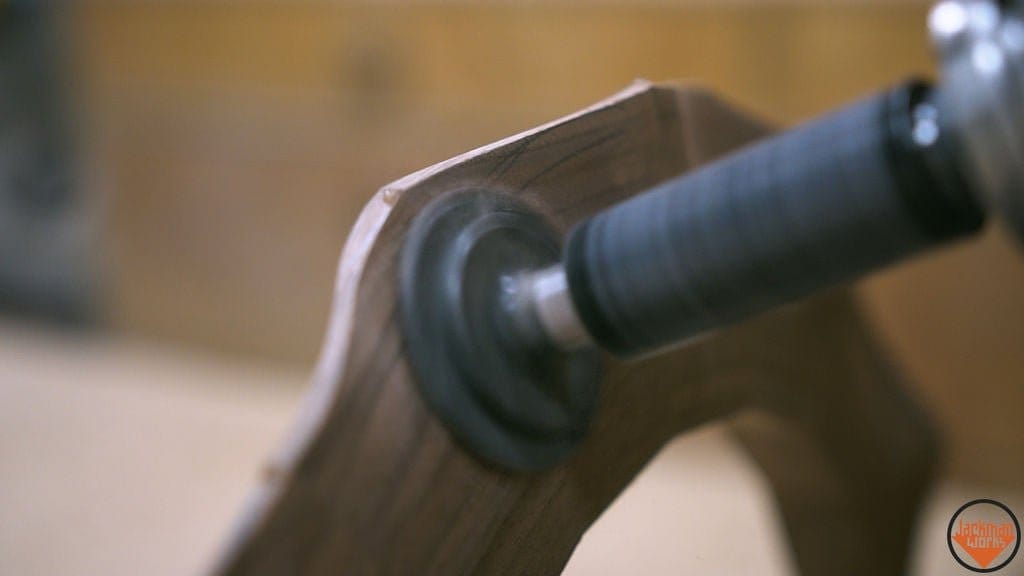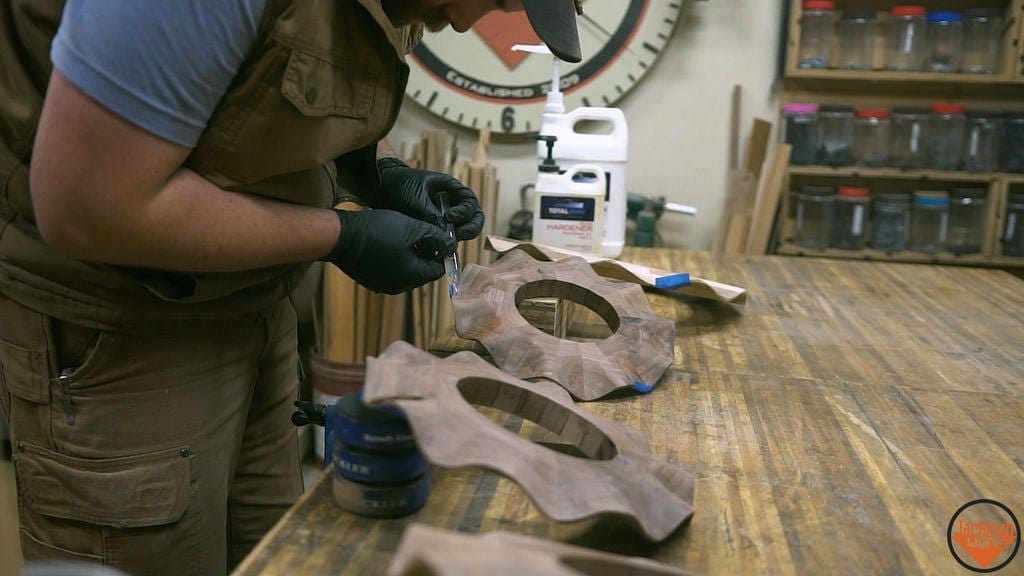 Step four: turning
Before turning the master applies three coats of varnish on the rings. Once dry, paint polishing face of the rings for further gluing.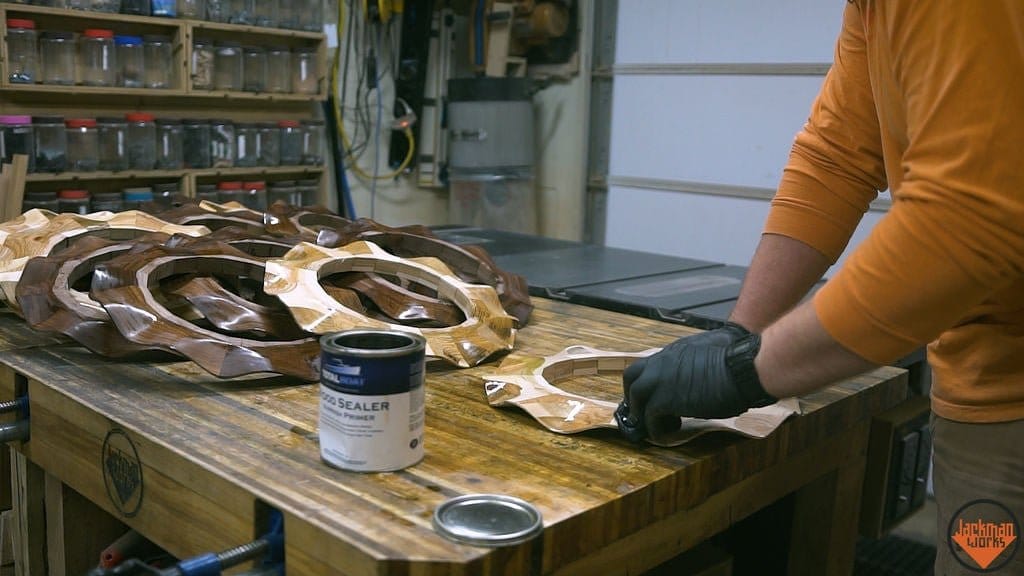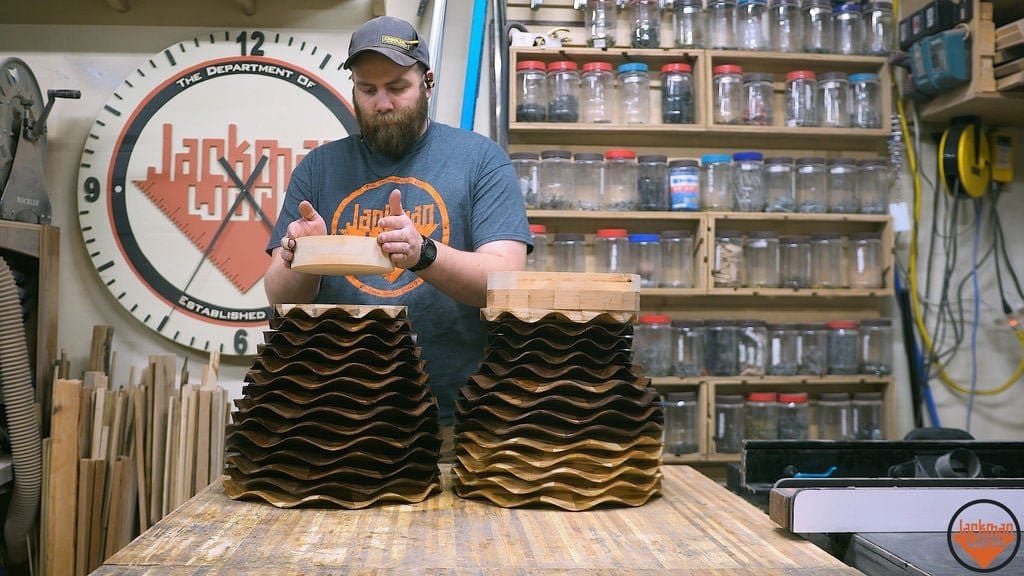 Glue the upper part of the vase, wipes off excess glue with a rag.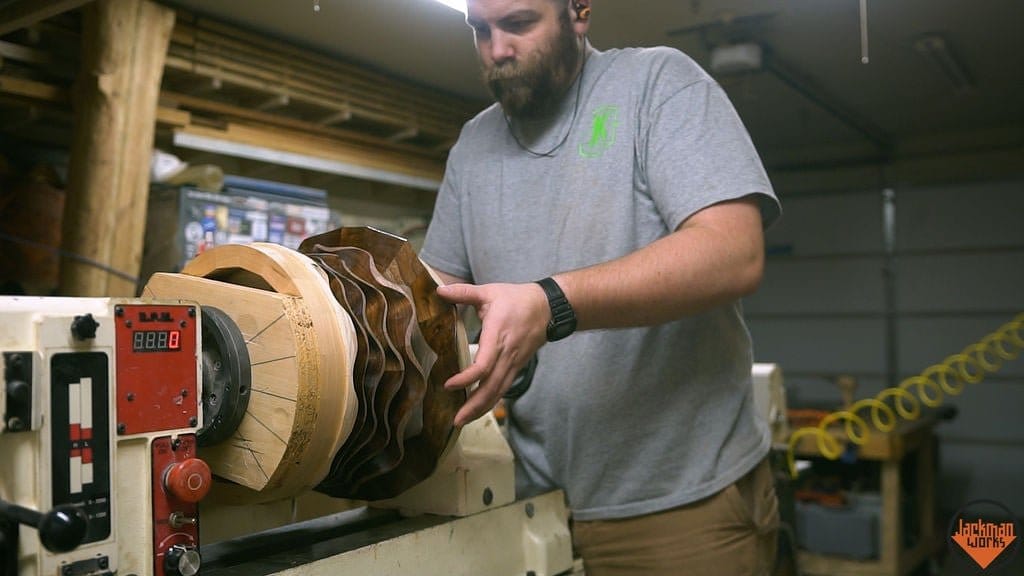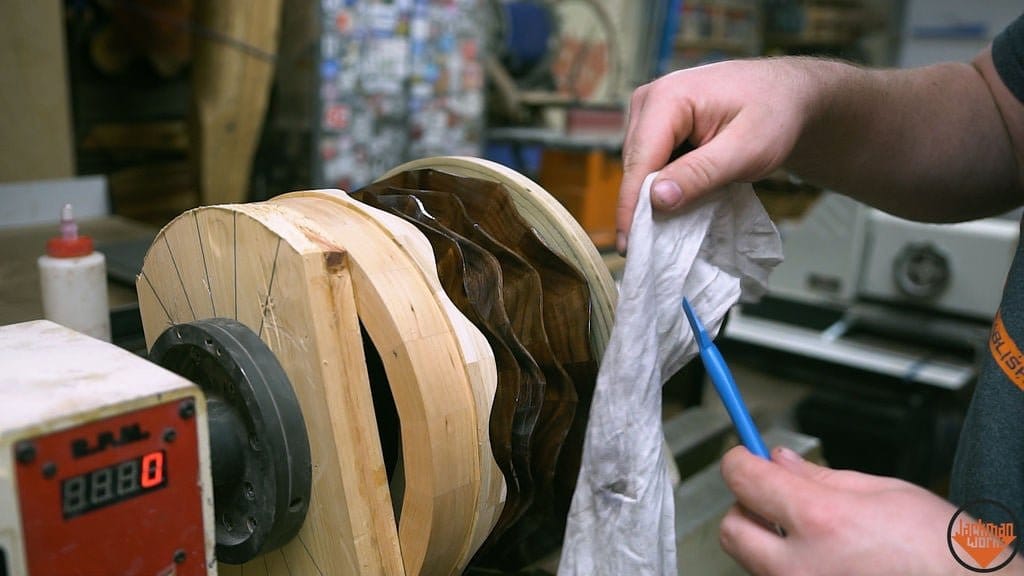 After bonding of the workpiece grinds the inner part on a lathe.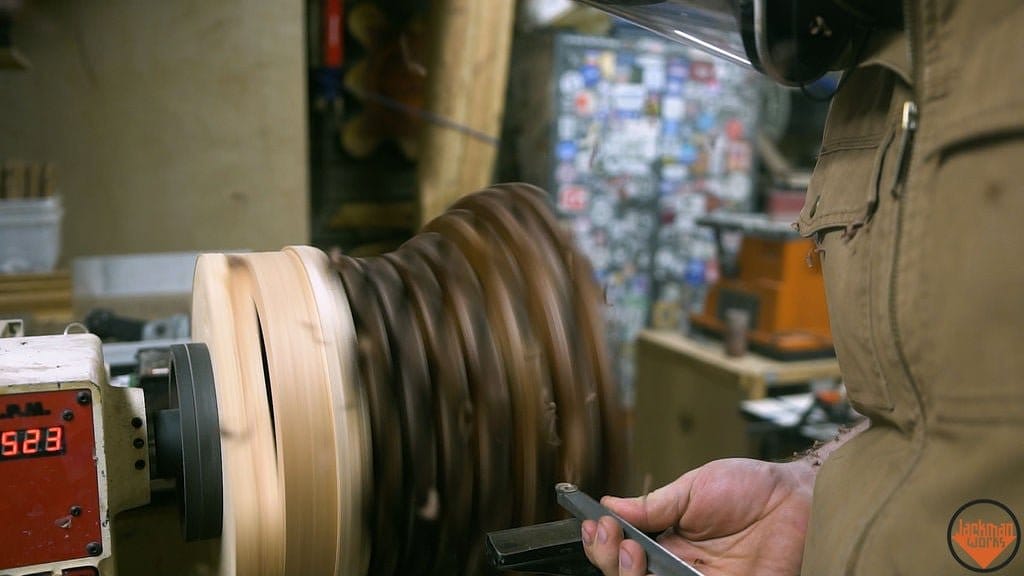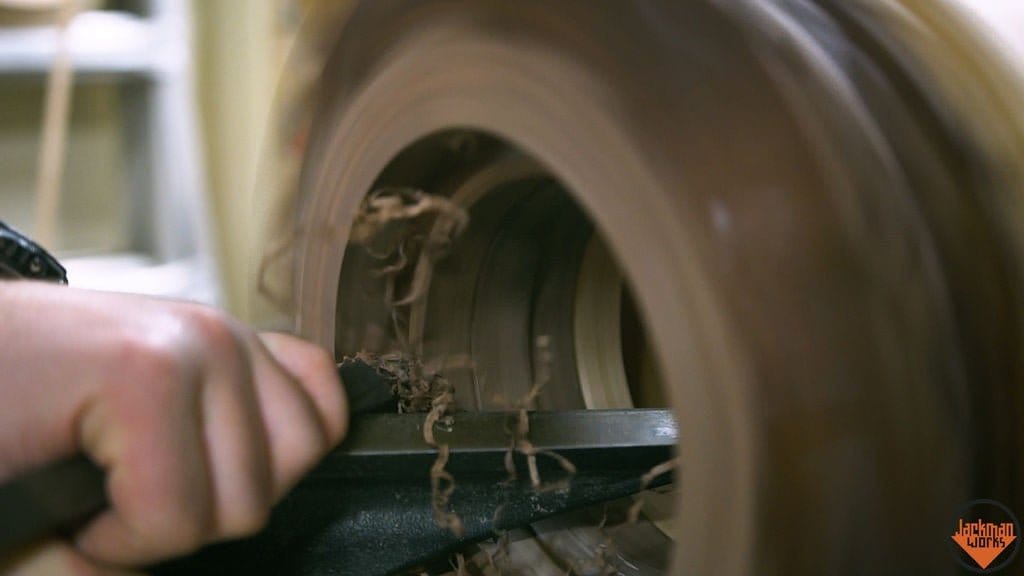 Sticks three rings the upper part and grinds them.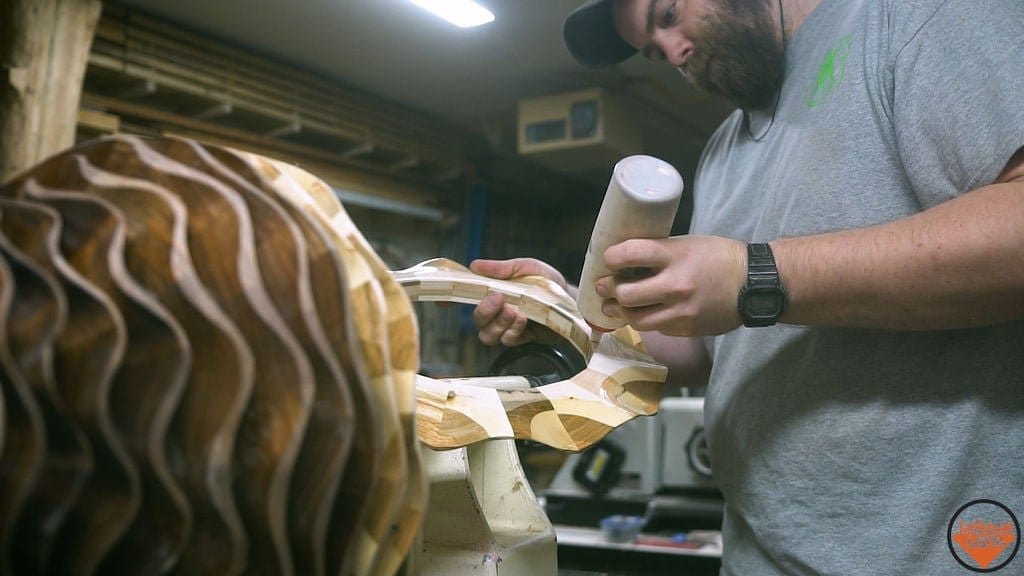 In the same way collects the lower part of the vase.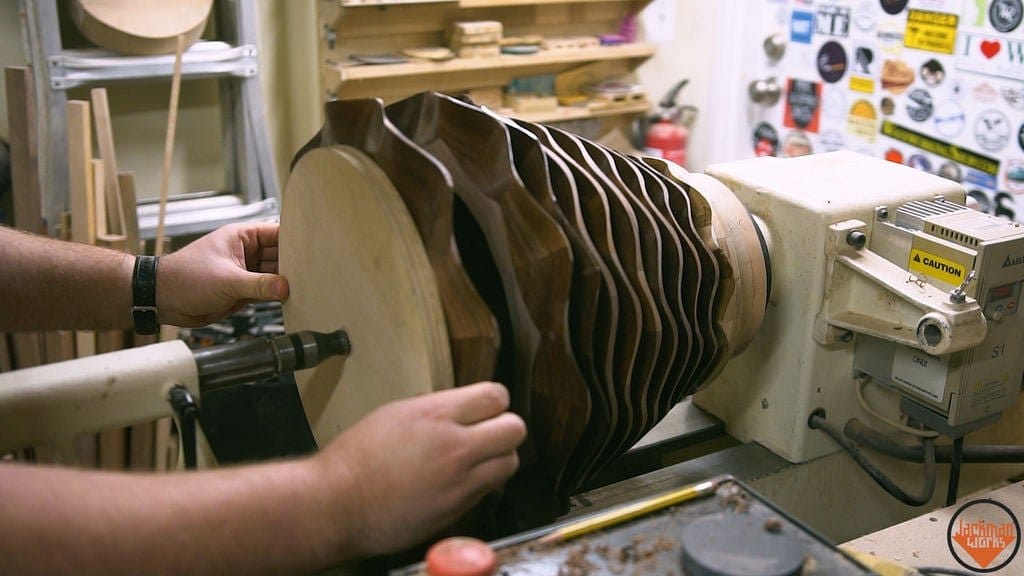 Step five: Assembly
Grinds the inner part of the workpiece.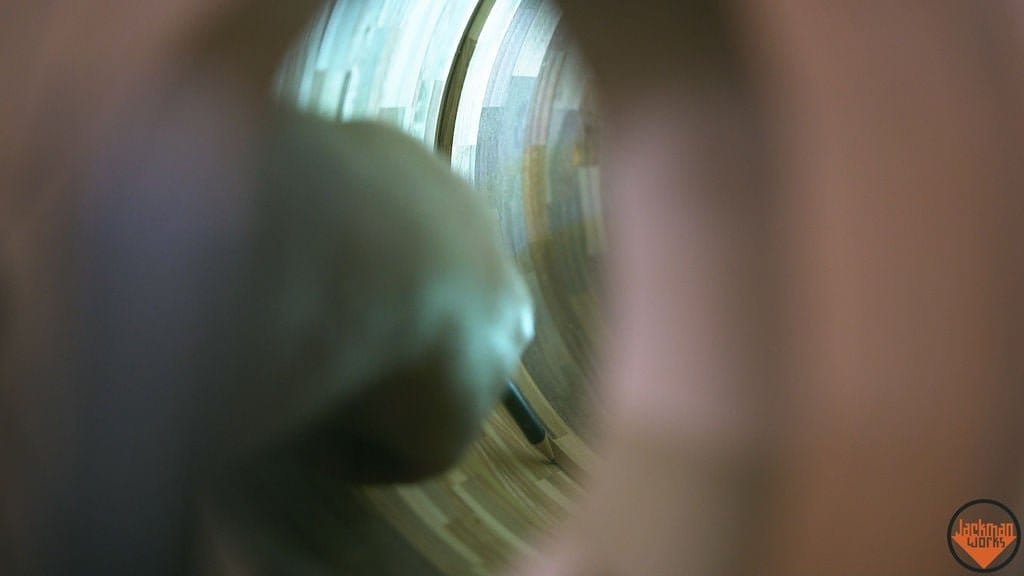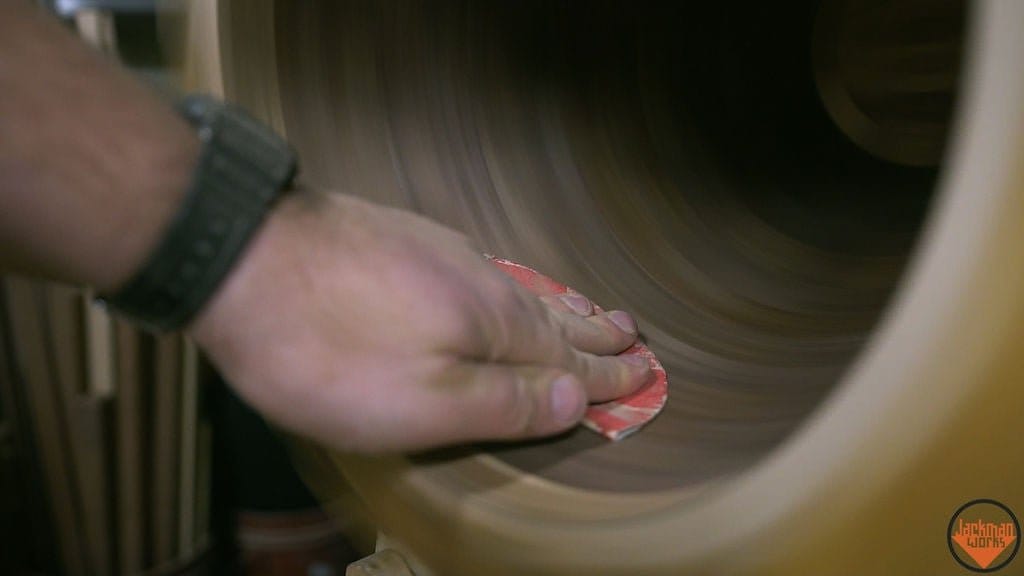 Removes the attachment of workpieces. Glue both pieces of the vase.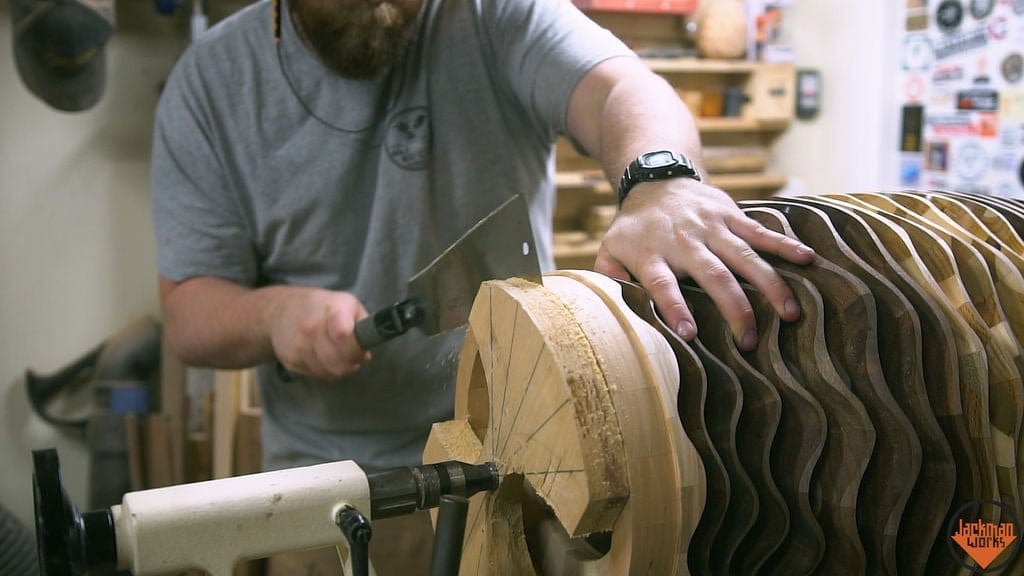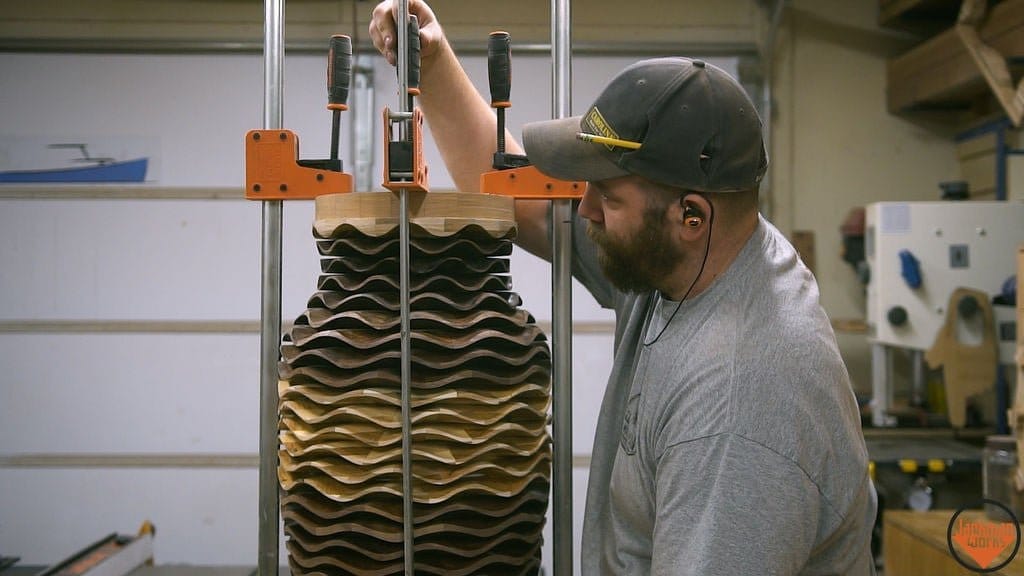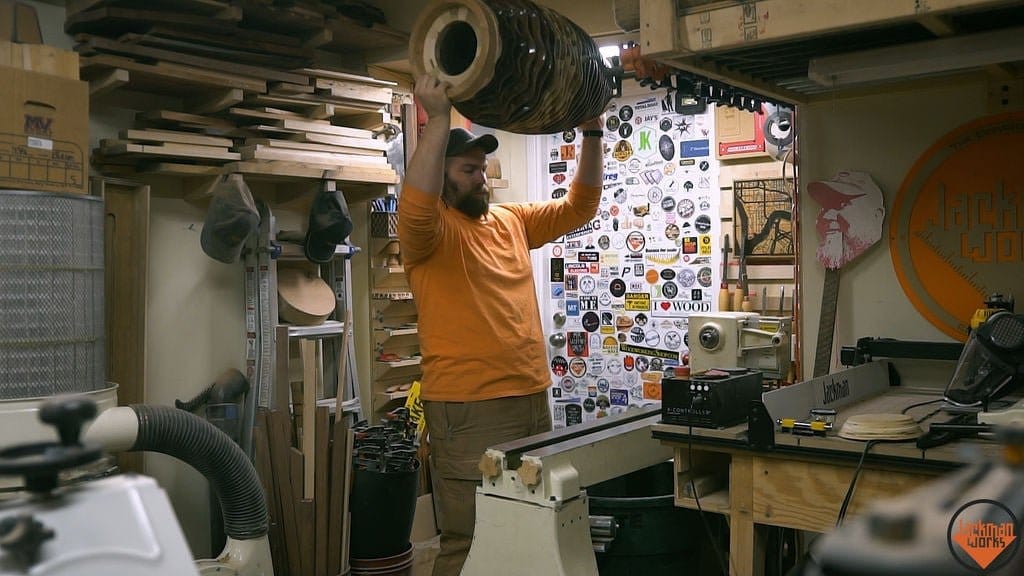 After the glue sets the vase on the lathe and a cutter removes the excess material.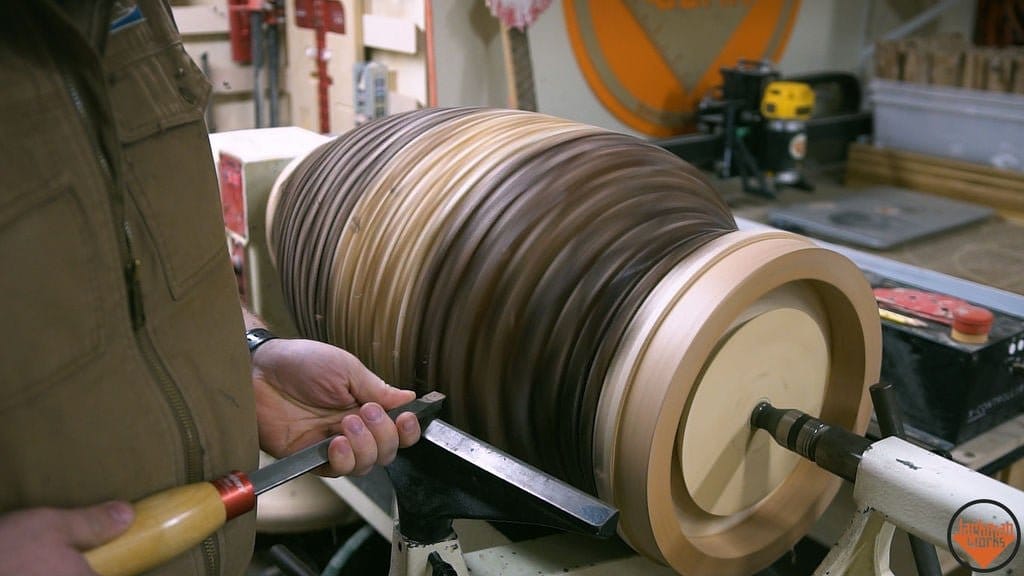 Step six: final processing
In order to smoothly grind the neck of the vase master guide made in the form of a ring with rollers.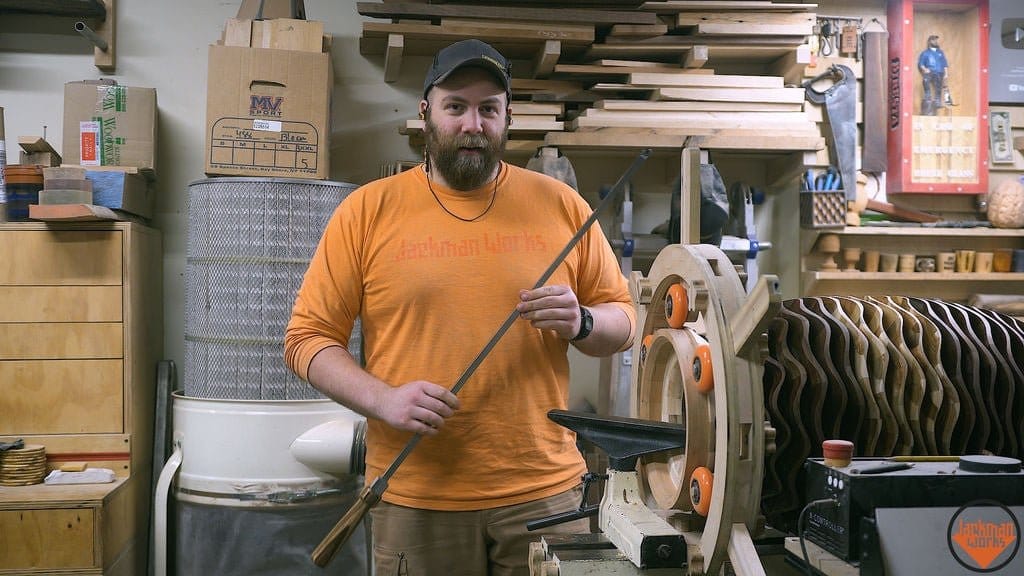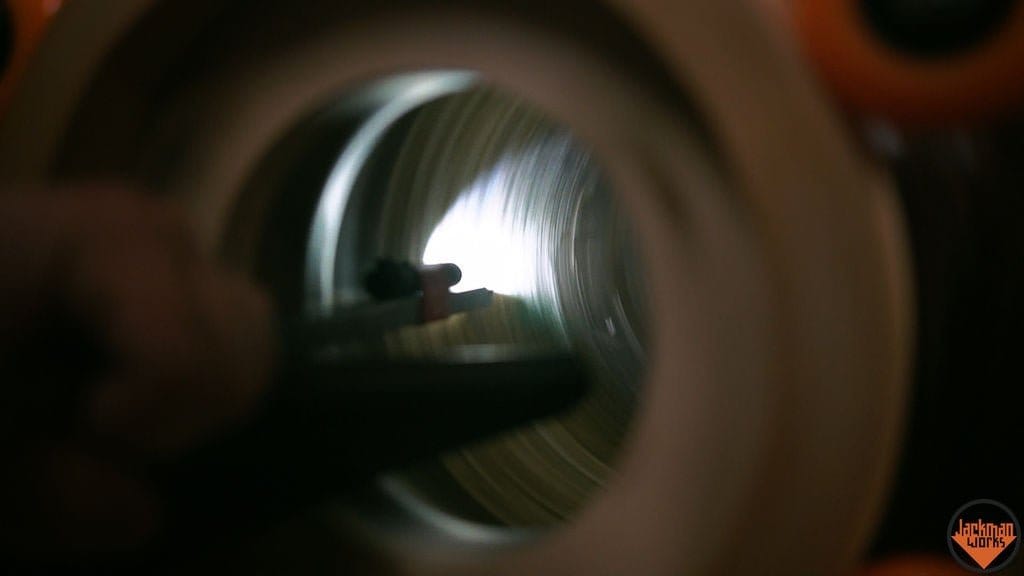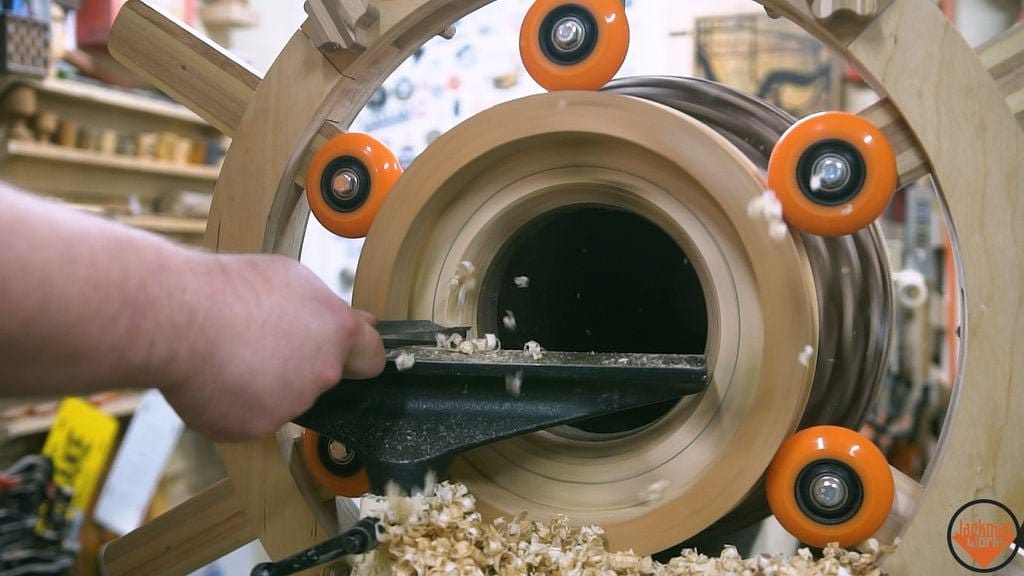 After treatment of the neck removes the ring.

Cuts and sets the upper "wave".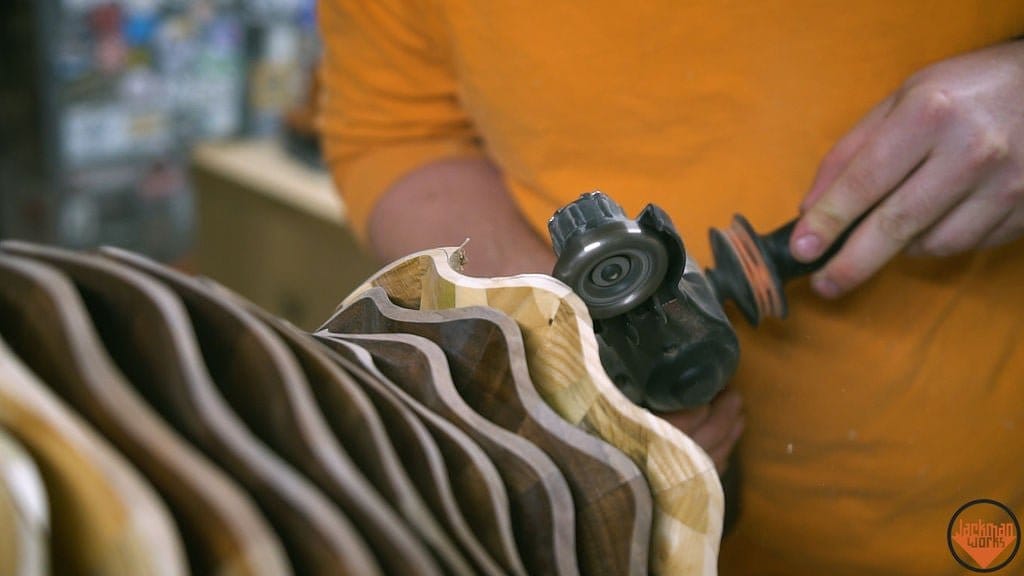 Grinds the outer and inner surfaces of the vase. Removes the lower locking ring.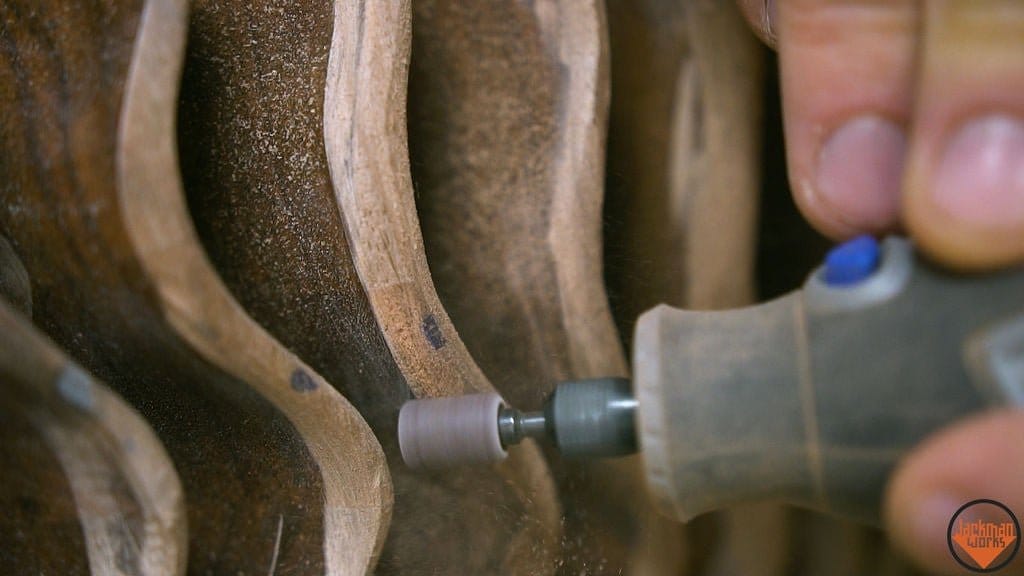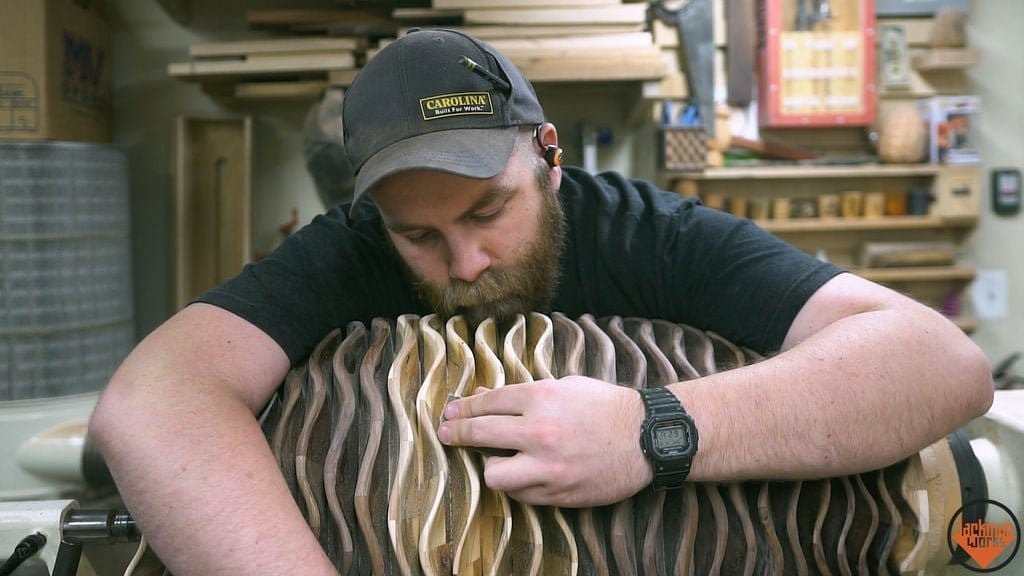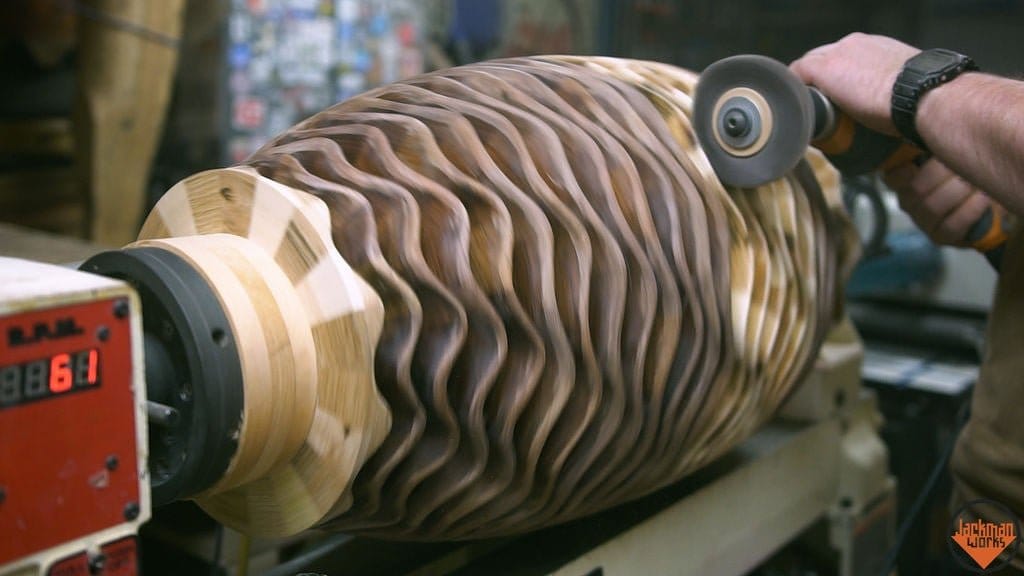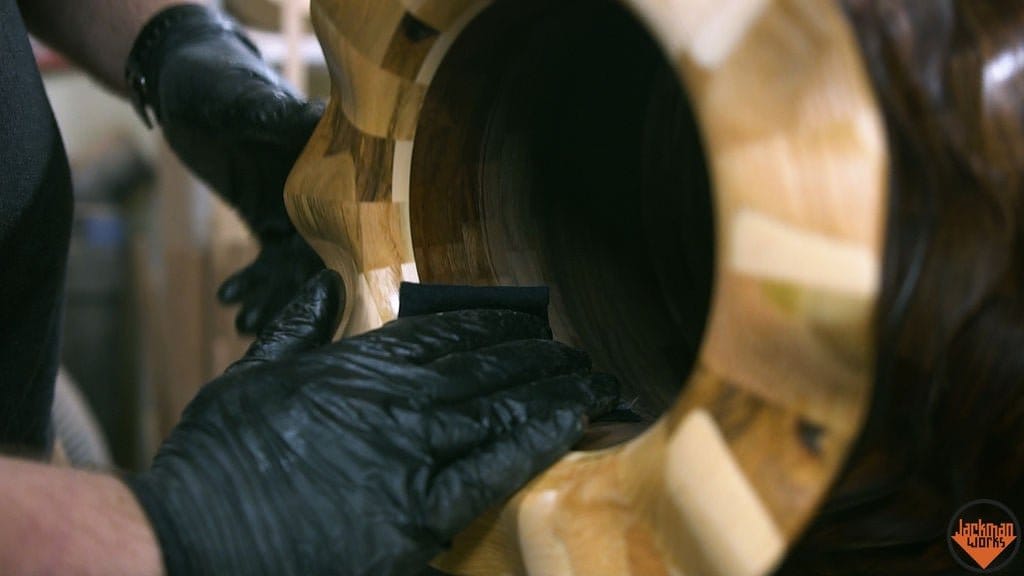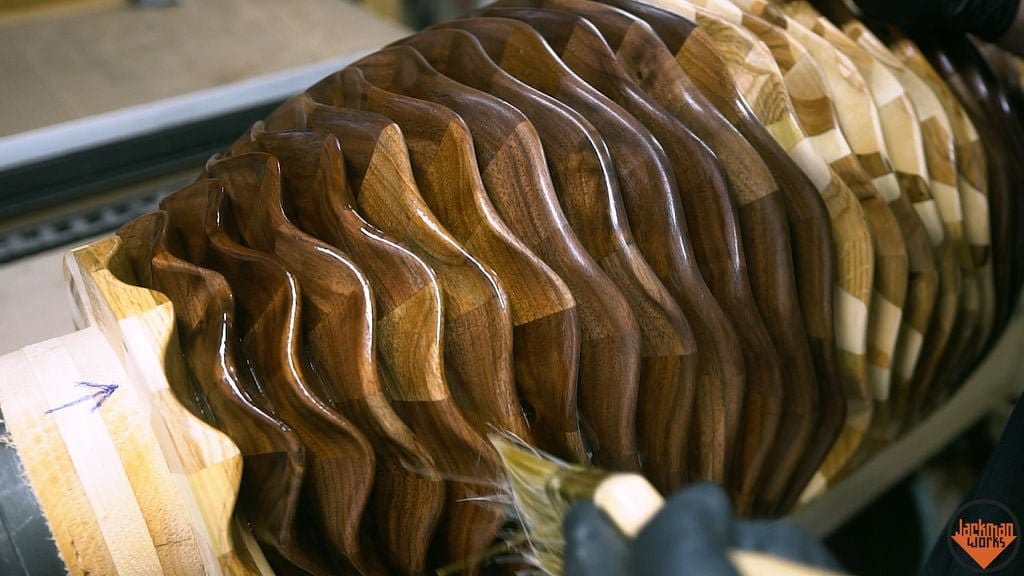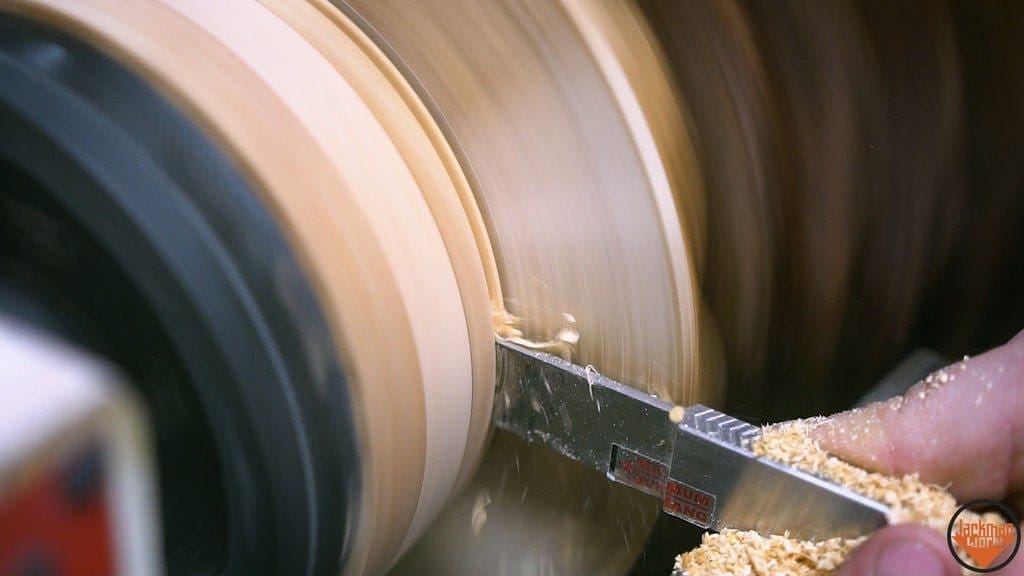 Handles the lower ring.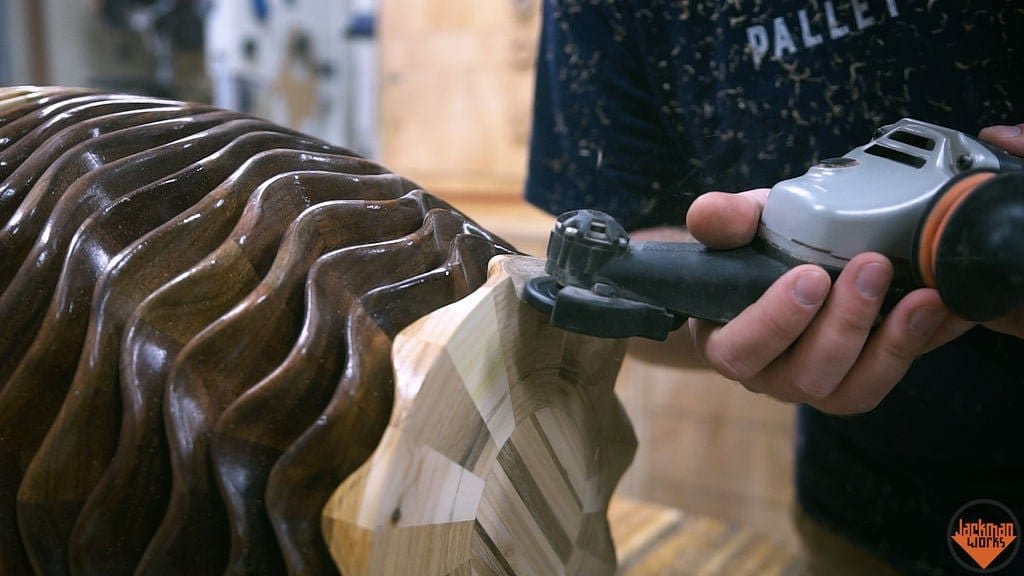 Deals in bottom of the vase logo. Then cover the vase with several layers of lacquer.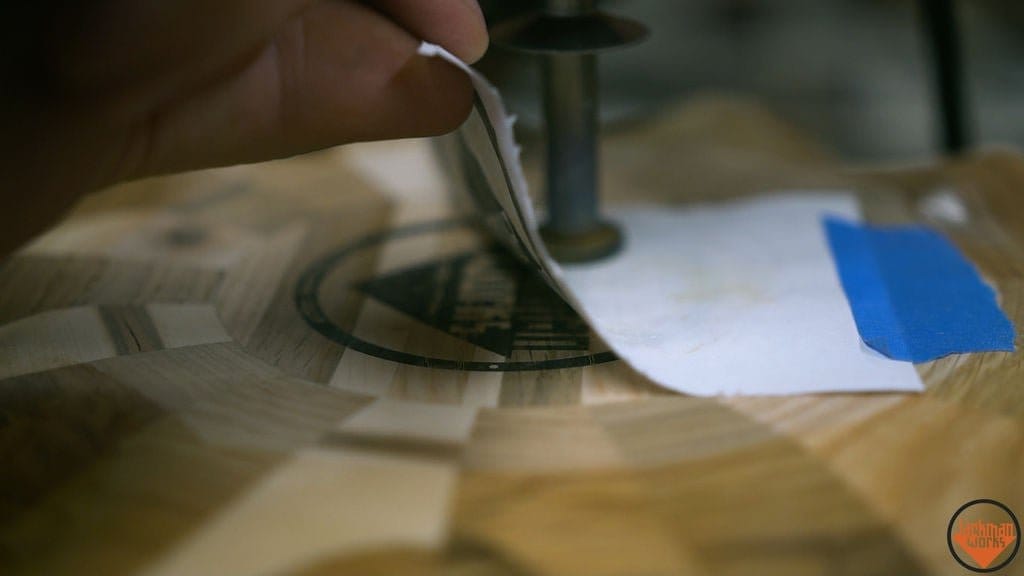 Everything is ready.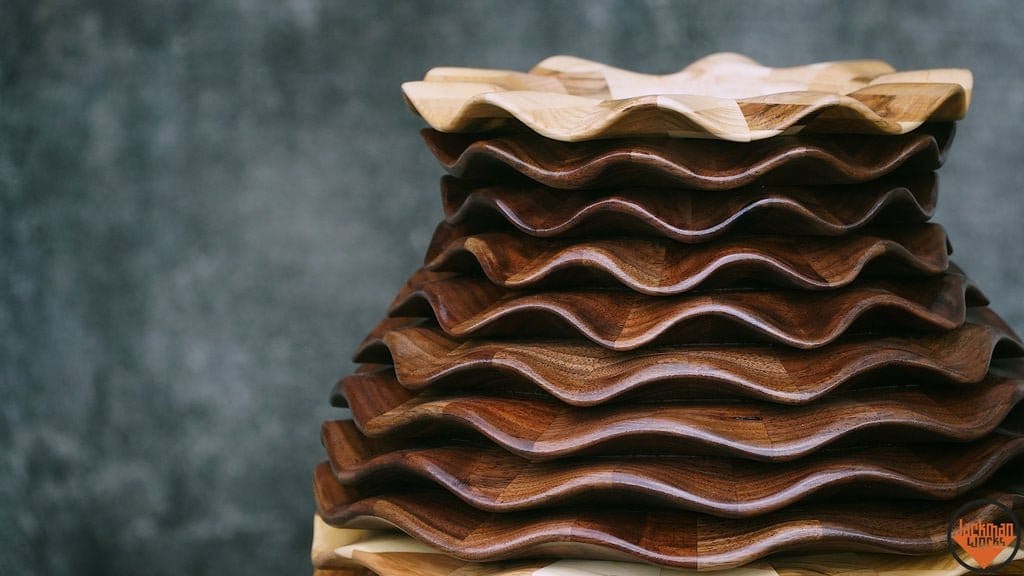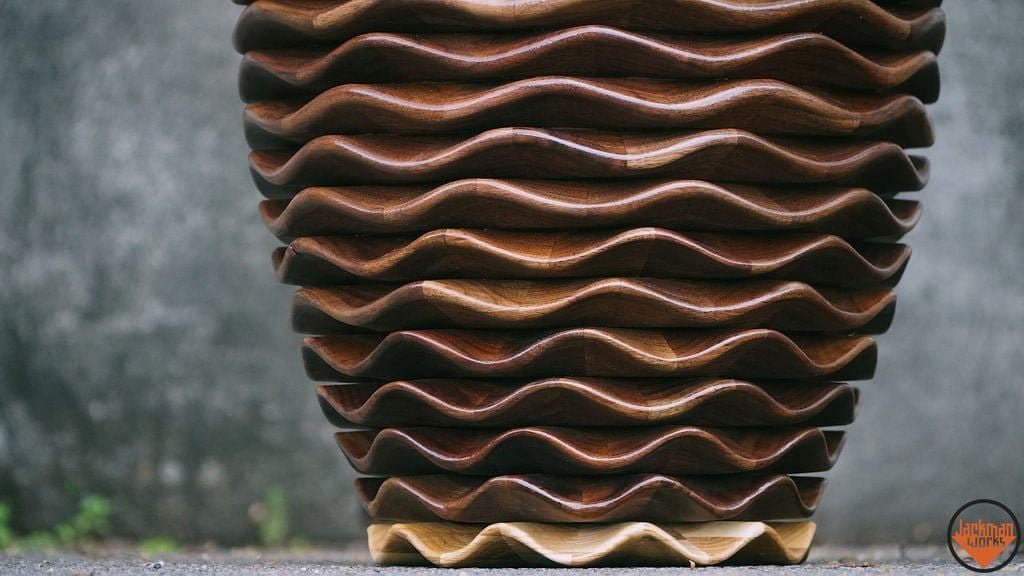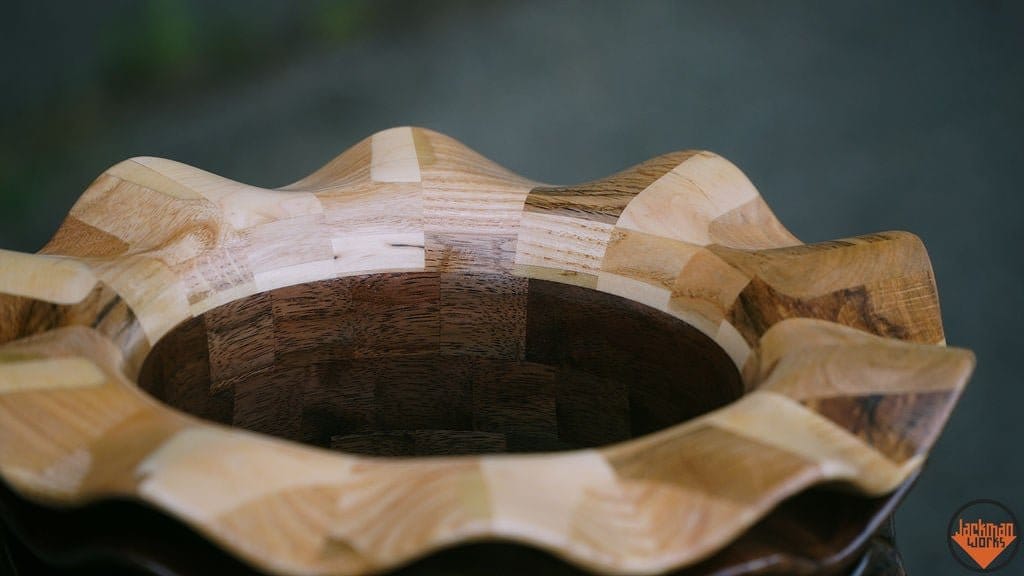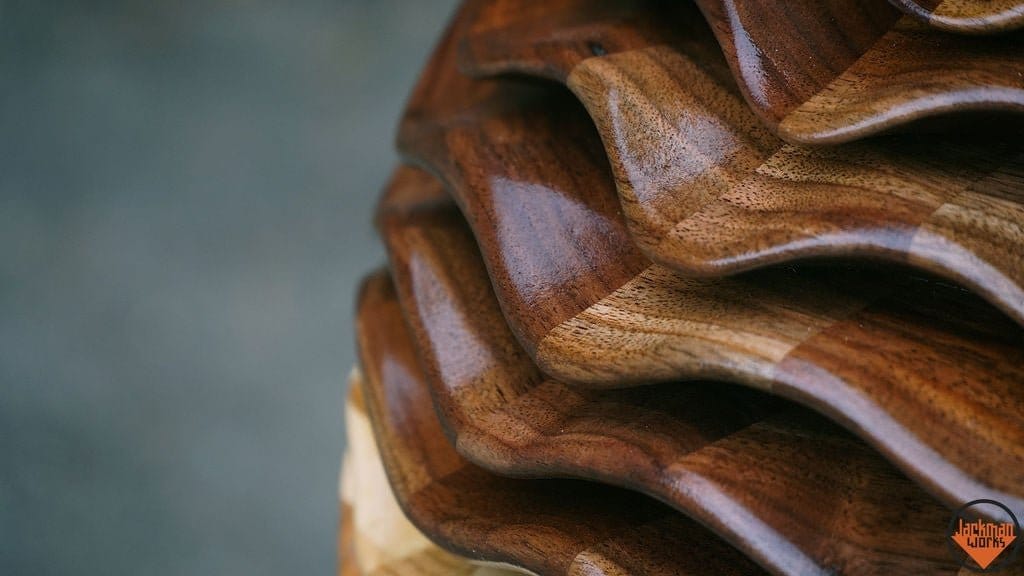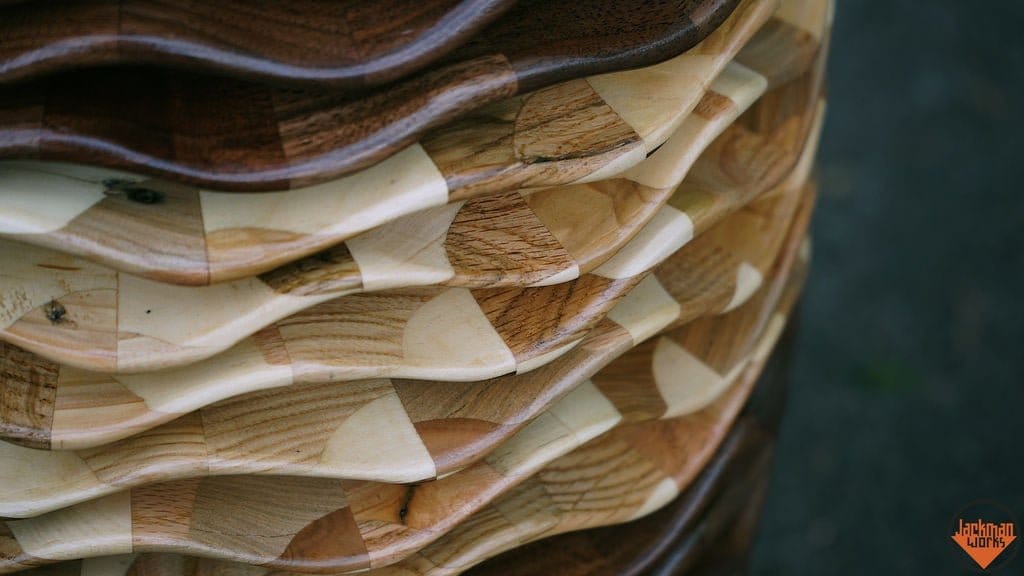 The whole process for making such unusual vases you can see in the video.