Technology
Launched a new stage of the contest "Big break"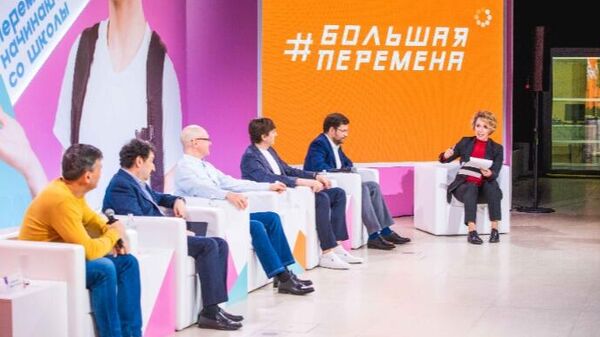 Started stage the solution of case tasks the all-Russian contest for schoolchildren "Bolshaya Peremena" – project of the presidential platform "Russia – country of opportunities", the press service of "RSV".
At the stage of "Team competition" which will be held on July 22, participants will form teams of 2-5 people and invite a mentor – a favorite teacher. Teams will work on solving case assignments, which were developed by partners of the contest "Big break" more than 30 major Russian companies and universities.
As said General Director of ANO "Russia – country of opportunities" Alexey Komissarov, only for participants of the competition have been 58 cases in 9 thematic areas of the competition.
"This is a practical task, focus on any industry issue. Participants will analyze different points of view and based on them to find their own solution. Case the job requires not only a demonstration of deep knowledge on the subject, but also active action: someone will need to create a schema or model, someone will develop a concept development project or business plan, and someone will show their creative talents" – cited in the press-service of the word Komissarov.
At the end of "Team match" in the semi-finals of the competition will be leaders and coaches who handled the case. The semi-finals of the "Big change" will be held in all Federal districts, and the final will take place in October.
In the contest "Big break" involved more than a million high school students, he passes on 9 thematic areas: journalism and new media ("Tell about the main thing!"), art and creativity ("Create!"), ecology ("Save the nature!"), habitat ("Change the world around!"), a healthy lifestyle ("Be healthy!"), science and technology ("Create the future!"), good ("Do good!"), travel and tourism ("Learn Russian!"), historical memory ("Remember!").
In the semi-finals of the competition will be 6 thousand students, finalists will be 1200 people, and the winners – 300 students in grades 8-9 and 300 tenth graders. Pupils of 10 classes will receive prizes in the amount of 1 million rubles, which they can send on tuition, and, in case of receipt in the budget Department, for mortgages or business start-up, as well as up to 5 points for a portfolio of achievements for admission to the University. Pupils of 8-9 classes including amount of 200 thousand rubles. These funds can be spent on further education and acquisition of educational gadgets.
All finalists of the contest (1200 people) will get a trip in "Artek", and the top 20 schools will receive financial support (2 million rubles) to create educational opportunities and technical equipment, noted in a press-service.