World
The authorities of Moldova have developed seven models of returns to education in schools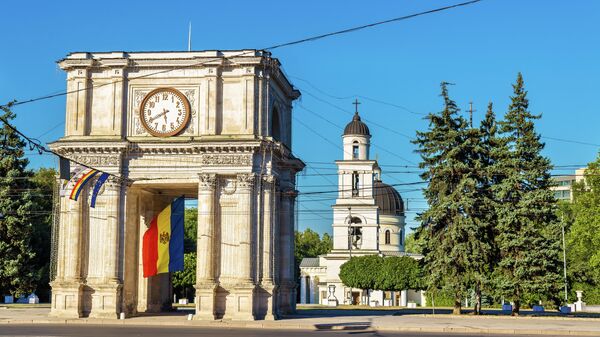 The Minister of education of Moldova Igor Sharov at the briefing Monday said that the government has developed seven options for the resumption of school on September 1.
The authorities of Moldova in mid-March because of the coronavirus made the decision to move all students to distance education.
"It's time to plan the return of students to classes, we need not be afraid, and to exercise the utmost vigilance, attention, to ensure safety. Ahead of weeks of hard work, to September 1 schools have is the bell, we have developed seven models of the reopening of schools in the next academic year," said Balls.
The Minister noted that 75% of schools, with an enrollment of less than 300 children, to ensure their presence in the classroom as usual. If learning in schools, from 300 to 450 children, classes can be held in two shifts, the lessons can be shortened from 45 to 30 minutes. Schools in which more students can choose one of four options: combined training (a daily alternation learning in schools, remote teaching); hybrid learning (half of students will study online and the other to be present at school, both groups alternated daily); weekly tuition (half of the students enrolled online and the other to school, alternating weekly); a mixed model of learning offers a combination of several options. In some cases, allowed a complete transition to distance learning when you register a sharp rise in the number of reported cases of coronavirus in the classroom, school and community.
According to Sharov, these seven models will be submitted for public consultation. School Directors will discuss the issue with teachers and parents and decide which method is best for the school.
Previously, the government of Moldova reported 19382 cases of coronavirus, 642 of which were fatal.
In Moldova till 15 July the state of emergency in the areas of health, prohibited the mass cultural events, canceled classes in schools. Residents are required to wear masks on public transport and indoor public places.
World health organization March 11 announced the outbreak of a new coronavirus infection COVID-19 pandemic. According to the latest who data, the world is already identified more than 12.5 million cases of infection, more than 561 thousand people died.
Relevant data on the situation of COVID-19 in Russia and the world presented on the portal stopmanager.of the Russian Federation.