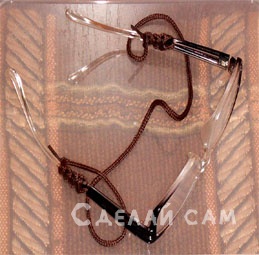 I do not remember how many already bought the laces for glasses, because they all disappeared.
Once drawing attention to the gap in the bow points, had an idea how to fix the situation. To avoid financial expenses for their acquisition.
Took silk color lace to the Shoe, inserted in the slot and secured by the method of macrame. I think it turned out quite original.