Science
The scientist told about the consequences of thawing of soils in Russia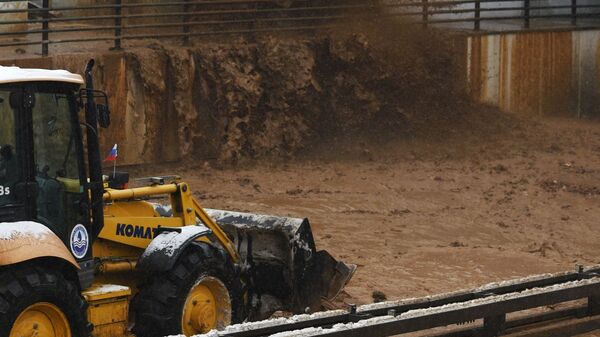 The frozen ground, the melting of which due to climate warming in the Northern hemisphere can lead to loss of stability of structures, in the European part of Russia is practically absent in comparison with Siberia, however, there are a number of areas that could face serious problems, told RIA Novosti Director of the graduate school of engineering of NARFU in Arkhangelsk region Sergey Aksenov.
Scientists from different countries believe that climate warming in the future will cause the melting of permafrost, which can cause the destruction of the foundations of buildings and dams. Research of change of properties of frozen soils by scientists at the Department of Engineering Geology, bases and foundations, Northern (Arctic) Federal University named after M. V. Lomonosov.
According to the Service to control climate change program "Copernicus", in some regions the temperature in may exceeded the norm by 10 degrees. Winter throughout the country, too, was abnormally warm.
According to Aksenov, on the territory of the Arkhangelsk region frozen soils are common on Novaya Zemlya and Franz Josef Land, and on the mainland part of Arkhangelsk region of frozen soils there.
"The threat of global warming threatening the mainland slightly to speak of Arkhangelsk region. However, for example, in the Nenets Autonomous district, where the lenses of frozen soils, there is the village of Amderma, the most distant point, closer to the Urals, the village has an airport. The problem there is that the melting of the permafrost begin to break down the shore, and the structures located on the edge, slowly slipping into the sea," says Feldman.
It will clarify that this phenomenon in the European part of Russia is not so massive as in Siberia, where the permafrost boundary shifted gradually to the North. While the thawing of the soil reduces its carrying capacity, and buildings erected on permafrost, crack, deformation, there is a danger of collapse.
"For the continental part of the Arkhangelsk region there is no such threat, but for Islands – where there is a meteorological station, military camps, border service, Yes. But a few years ago we started to talk about what the Arctic circle is better to build towns of shift type. Under such houses erected a light Foundation, if necessary, to align", – said Aksenov and added that to the Nenets Autonomous district characteristic another problem is the winter road, which becomes harder to build and maintain.
He emphasizes that technology, to address these problems are developed in different countries. For example, in Russia, and in the use of seasonal cooling devices for the cooling of the frozen soil in the construction of buildings, railway and automotive fabrics. "We are also actively used in Siberia, there, where the construction of pipelines to avoid pipe breaks. The problem is, but it is not impossible," the scientist said.