World
In the UOC are collecting funds for the victims of forest fires in the Luhansk region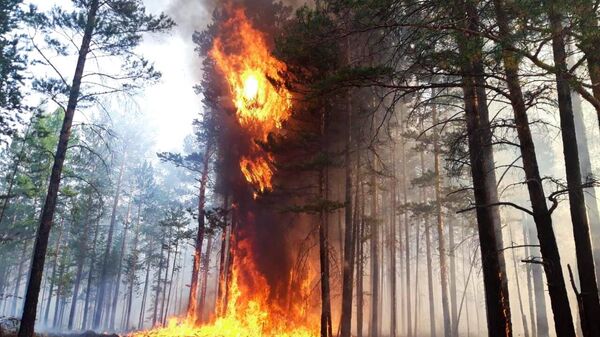 The Luhansk eparchy of the Ukrainian Orthodox Church announced a fundraiser to assist victims of forest fires, according to the website information Department of the UOC.
The publication notes that on 6 July in the Luhansk region on the territory of Borovsky and Okhtyrka of the forest arose a forest fire that had spread to the village Smolyaninovo of the Novoaydarsky area. The fire killed seven people evacuated 27 people, of which 22 were children. The fire destroyed 23 houses, burned the Church of the Nativity of the blessed virgin Mary in the village Smolyaninovo.
"With the blessing of Metropolitan of Luhansk and Alchevsk Mitrophan in the diocese organized the collection of donations for rendering the feasible help to victims of disaster," – said in the message.
It is noted that the first batch of aid – food, clothing, hygiene products – has handed the needy.