Science
DLR confirmed the resumption of the suspended launches of Soyuz from Kourou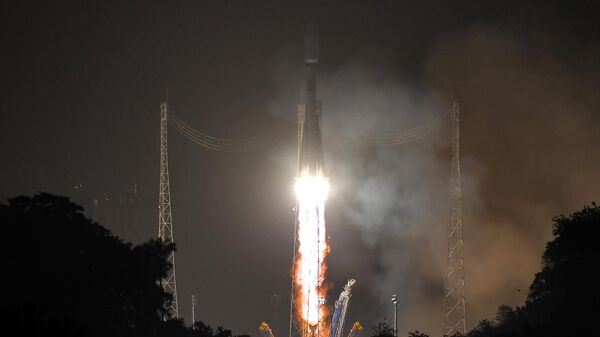 The start of the Russian carrier rocket "Soyuz-ST" with the satellite of optical-electronic surveillance UAE Falcon Eye 2 from Kourou in French Guiana is planned in mid-October, according to the website of the German centre for air and space DLR.
The launch was scheduled in early March, but was delayed due to problems with the upper stage "Fregat", which was replaced with a spare. However, in mid-March, the Kourou space centre temporarily closed due to pandemic coronavirus, therefore, according to the RIA Novosti source in the rocket and space industry, the launch of Falcon Eye 2 was postponed to 17 October.
As noted on the DLR website, the mission VS24a on the launch of Falcon Eye-2 is planned for October 16.
Another launch rocket "Soyuz-ST" from Kourou, French satellite optical-electronic surveillance CSO-2, as reported by the RIA Novosti source in the industry, planned for November.
Since October 2011 from Kourou done 23 launch of Russian rocket "Soyuz". One of the launches in August 2014 ended the breeding of European Galileo navigation satellites into an unplanned orbit due to the accident of the booster "Frigate".