Science
A vaccine against coronavirus: American scientists have obtained intriguing results
Promising results have been obtained by American scientists after the first stage of clinical trials of an experimental vaccine against the coronavirus. Have participated in testing volunteers identified antibodies against the causative agent COVID-19.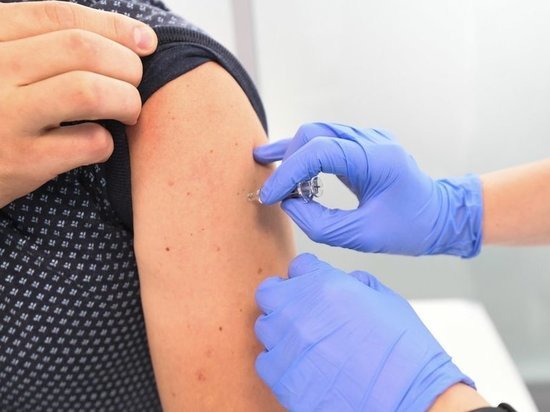 Experimental vaccine for mers developed based in the Massachusetts biotech company Moderna, caused an immune response without serious side effects in clinical trials at an early stage. This was reported by scientists reported Tuesday publication in the New England Journal of Medicine.
In the first phase of testing, conducted in partnership with the National Institute of Allergy and infectious diseases, was attended by 45 people, which in March and April were given two doses of the vaccine. More than half of the participants developed mild side effects, including chills and body aches, and three did not receive a second dose of the vaccine.
This vaccine is called the first development of the American company which published the results of clinical trials. Received from the government more than $ 500 million to develop a snapshot of the company Moderna published partial results 8 out of 45 participants.
It tells Politico, participants received either low, medium or high dose of vaccine. Scientists reported that those in all three groups received two vaccinations, eventually received a "high activity levels of neutralizing antibodies", which can contain COVID-19. Levels of antibodies were the same as in people who recovered from coronavirus infection.
However, blindly rejoice in the results obtained it is too early: the development of antibodies is not a direct proof that the vaccine works.
In late may, researchers have begun to attract research participants a second phase to further explore the safety of the vaccine and its ability to induce an immune response.
The developer plans to begin the third phase of the study on July 27 to determine whether a vaccine to prevent coronavirus infection. In this test, conducted using the National Institute of Allergy and infectious diseases and the initiatives of the Federal government "Operation Warp Speed" ("Operation Warp speed"), will eventually involve 30 thousand people.
Meanwhile, according to Deutsche Welle, German scientists from Munich, clinic Schwabing, pay attention to the fact that patients, a few months ago after infection with the coronavirus, tests over time show the decrease in the number of antibodies in their blood decreases. That suggests that the long-awaited vaccine against coronavirus may be ineffective, do not guarantee protection from re-infection.