Crypto News
Increasing activity on the Ethereum lays the groundwork for the resumption of the rally ETH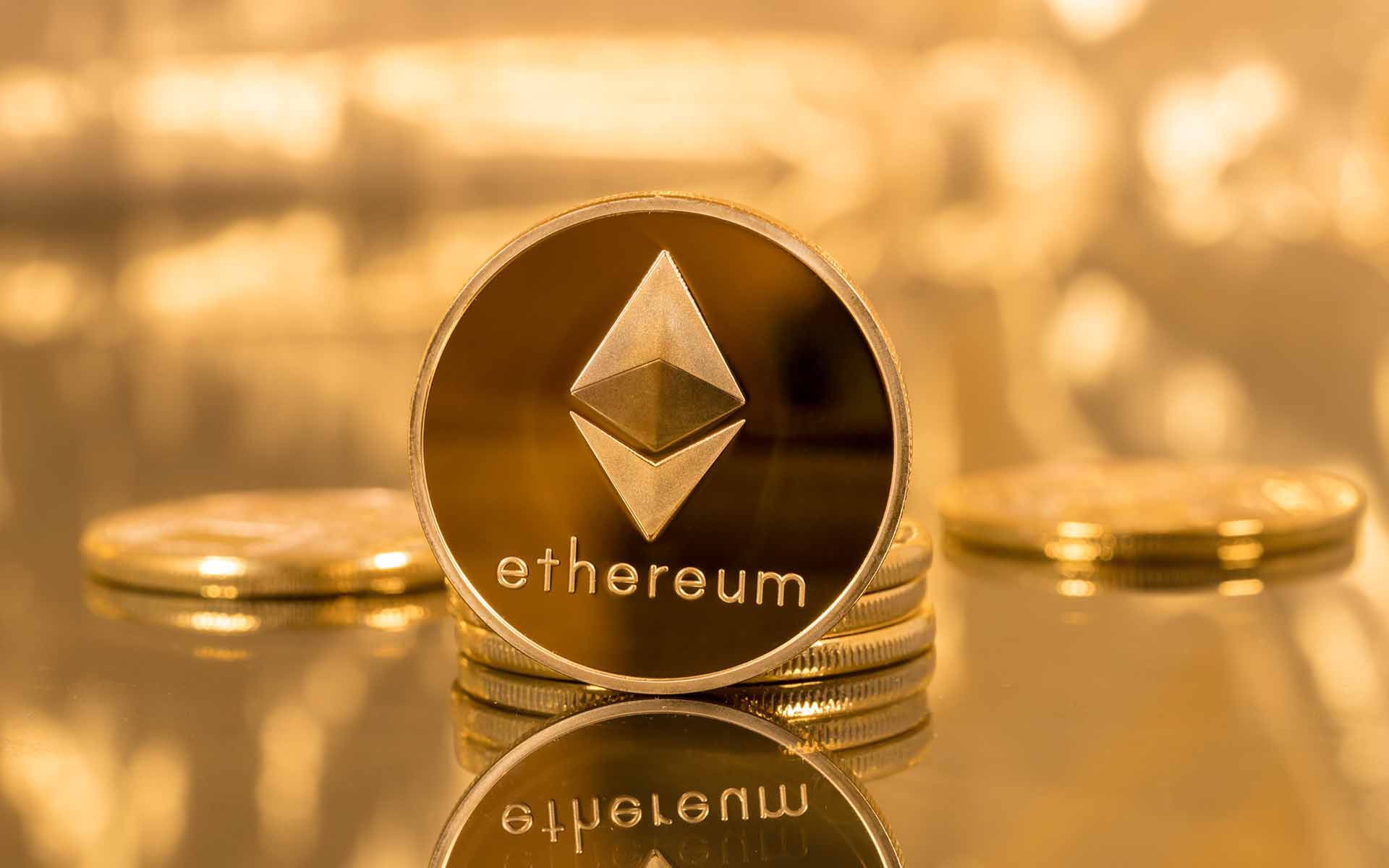 Despite the weak volatility of the ether (ETH), user activity network project continues to grow.
Today the largest Aldon trading slightly above $238, its market capitalization is $26,623 billion.
July 14-15 analysts Santiment recorded a new surge of activity the Ethereum addresses. Over the last two days the number of wallets, who make daily transactions, updated yearly highs.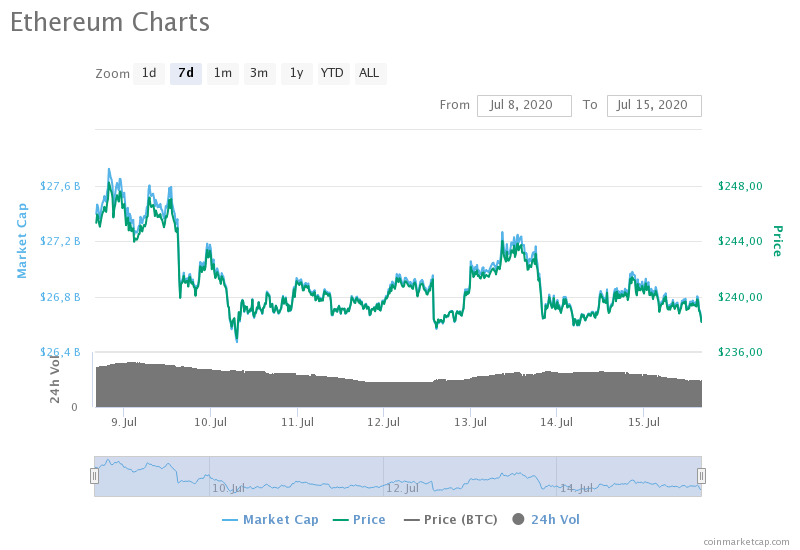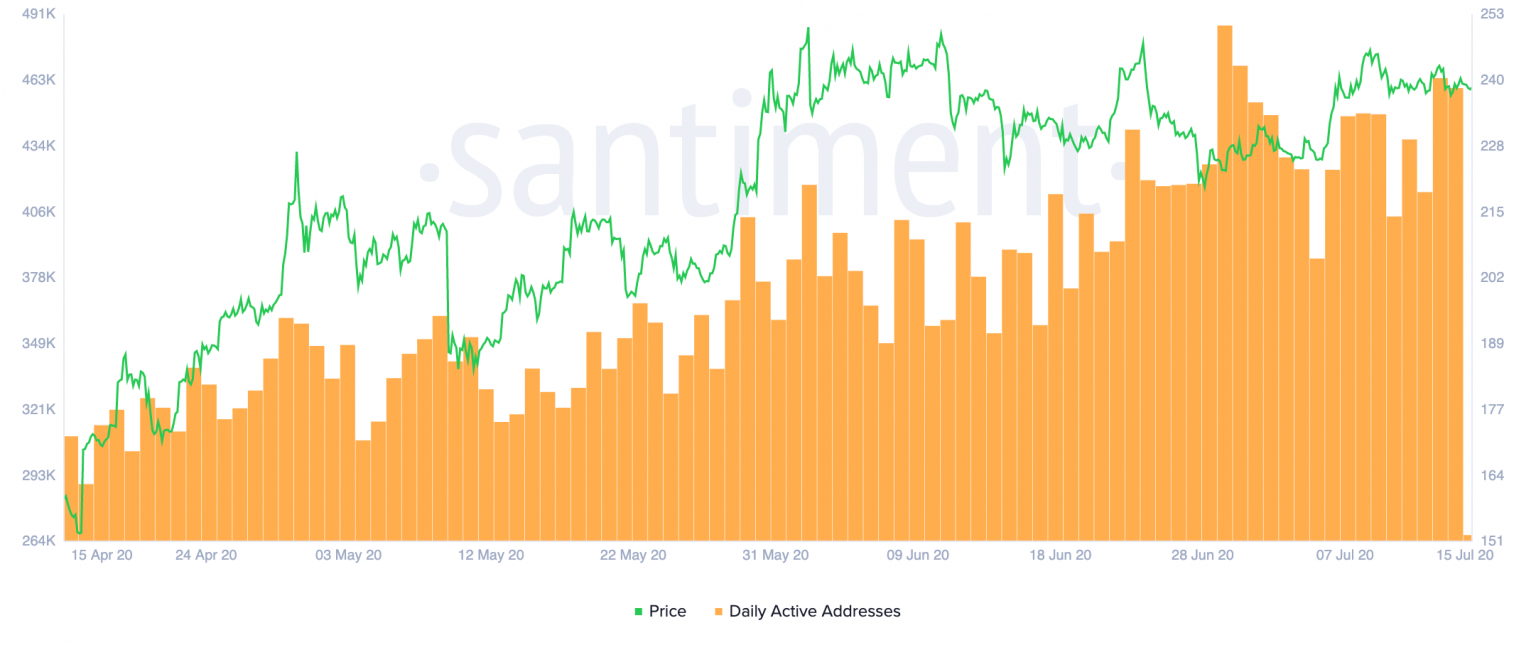 The representative Santiment Brian Quinlivan, who heads the marketing division of the platform, emphasized that the preceding periods of activation of users has led to an increase in the price of ETH. If we take as the basis of historical data, we can predict that we are now on the threshold of a new race Aldona.
Another positive factor may be the reduction of posts in social networks mentioning ether.
Quinlivan noted that users of social networks have switched to altcoins with lower capitalization and discuss the growth of such coins as Cardano and Chainlink.
Reduction of their interest to air occurred from-for its low volatility. The bulls can take advantage of this situation and strengthen support for the ETH, the expert predicts.