Science
New environmentally friendly and efficient fertilizer created in Russia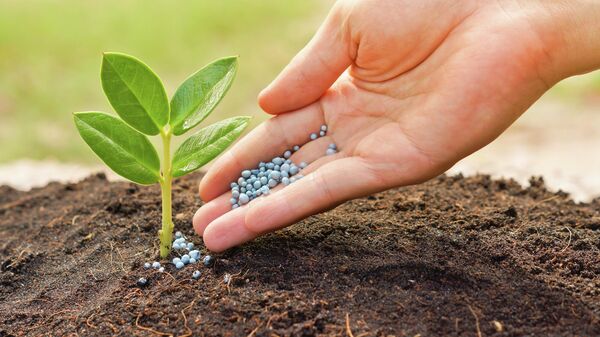 Scientists of Tyumen state University (TSU) as part of the research team showed that fertilizer on the basis of widespread clay mineral glauconite has a stimulating effect on soil indicators and crop yields for at least two field seasons. According to the researchers, it proves its environmental safety and prolonged effect. The study is published in highly ranked journal "Agronomy".
Field experiments on the cultivation of oats (Avena sativa) in slightly acidic soils with application of mineral additive of natural glauconite was conducted by a team of scientists of Tyumen state University, Tomsk Polytechnic University, Indian Institute of technology Bombay and Siberian research Institute of agriculture and peat.
Glauconite is a clay mineral with a relatively high proportion of potassium oxide (K2O), and potassium, in turn, is one of the most important nutrients for plants.
Scientists have discovered long-term stimulating effect on the growth and development of plants by adding to soil of rock containing about 60% glauconite. In the study, they assessed the influence of mineral fertilizers on the physico-chemical characteristics of agricultural soils and productivity of plants.
"In our experience, the proportion of the oxide of potassium in the glauconite, on average, was of 7.4-7.8%. The experiments showed that the fertilizer has a stimulating effect after soil application on all indicators during at least two field seasons. Taken together, this proves the complete ecological safety of mineral as fertilizer and its prolonged effect," — told RIA Novosti senior researcher, research laboratory of sedimentology and evolution of paleobiosphere TSU Maxim Rudin.
Still glauconitic rocks in Russian agriculture were not used, unlike conventional potash fertilizers, sulphate and chlorides of potassium than evaporate deposits (mineral sediment of lakes and bays). The share of potassium in soil is present in the country at a critically low level.
Application of new efficient and environmentally safe fertilizer, especially in Siberia, according to researchers, will increase the rate application of potassium fertilizers for agricultural crops. Scientists believe that the glauconite is sufficient to make the soil once in two years, which reduces the cost of their acquisition.
In the future, scientists plan to study how to improve the useful qualities of the mineral, and to understand the mechanisms of release of nutrients from glauconite.
The study was performed in the framework of the grant of the Russian Foundation for basic research (Indi) and Department of science and technology, government of India, No. 19-55-45002 "Investigation of clay minerals as environmentally friendly fertilizer of the prolonged action" under the direction of Maxim Redmine.