World
Mishustin arrived in Minsk to take part in Eurasian intergovernmental Council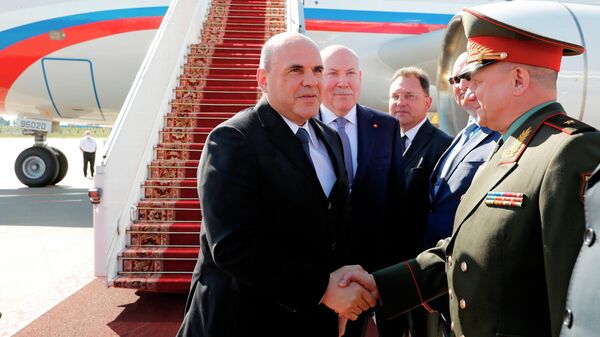 The Prime Minister of the Russian Federation Mikhail Mishustin has arrived in Minsk to take part in session of Eurasian intergovernmental Council.
Planned negotiations of the heads of delegation in the restricted and expanded formats.
The agenda of the session of the intergovernmental Council of the EAEC includes a wide range of issues of Eurasian integration in the spheres of trade, formation of common markets of gas, oil and oil products, the implementation of the Agreement on the marking of goods means of identification in the Eurasian economic Union and further development of the system for commodity marking with identification means.
It is planned to discuss progress to violations of the General rules of competition and ensuring competition on the transboundary markets of the Union. It is also expected to make a decision about the early development of maps of industrialization and development of agro-industry of the EAEC. Special attention participants of session will give a comprehensive plan of activities in the field of health and sanitary-epidemiological welfare of the population to prevent the spread of coronavirus in the countries of the Union.