DIY
The dream of Andrew Zvezdunov – system unit in the case of the Sega Mega Drive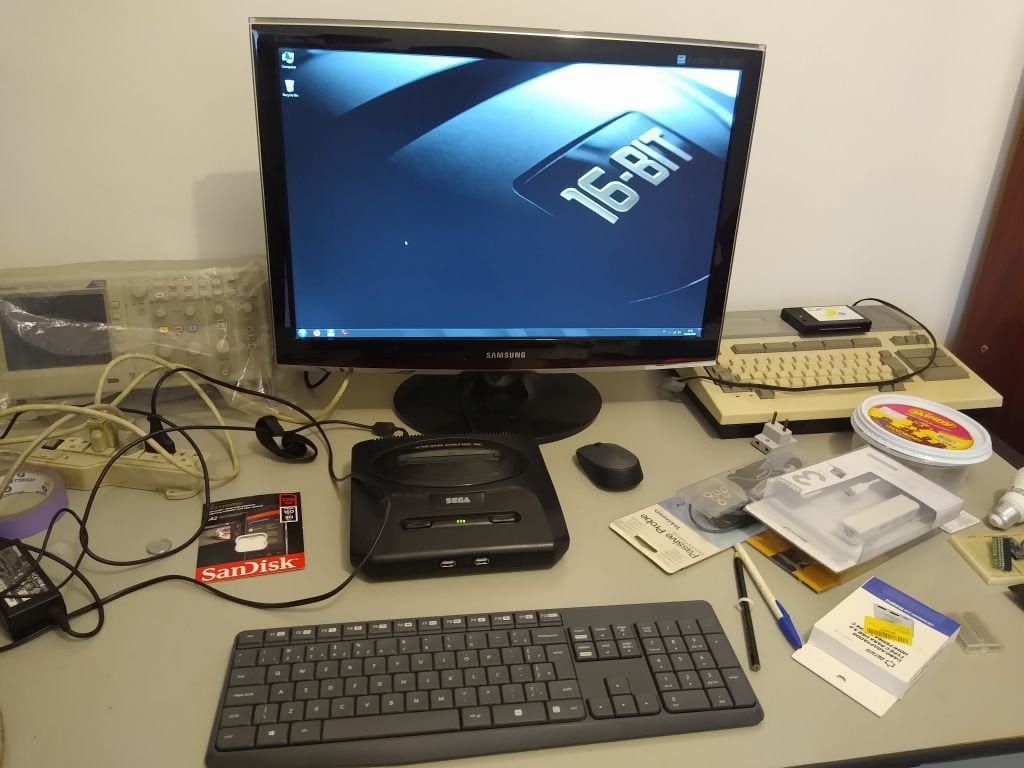 Attention dear readers are offered a compact system unit, assembled in the housing from a gaming console Sega Mega Drive. Is not the dream of Andrew Zvezdunov, given the current realities? This home-made was made by the author of the Hackaday.io under the name danjovic.
In the system unit applied compact motherboard BAT-TI2 (form factor mini-ITX) ECS. The fee includes a Celeron J1800 processor, clocked at 2.41 GHz. RAM – 4 GB, SSD 128 GB. Slot mini PCI-express has a combined module Wi-Fi+Blietooth on the RTL8723BE chip.
The motherboard is designed to work on standard 19-volt PSU, originally designed for laptops. In this respect, it is the same Board BAT-I2 (without the letter T), requiring the same BP at several different voltages, like a normal motherboard for desktop computers.
Built-in video card of the motherboard for compact is equipped with only HDMI output. So the monitor is having only VGA input will have to connect through a fairly expensive Converter HDMI VGA. The master also found a monitor with HDMI input, allowing to do without a Converter.
If the rear connectors on the Board have been withdrawn from the body directly, then for the front it took a homemade transient charge. On it are the power button and reset, which allowed to use for these functions the standard pushers on the body of the console. As well as the LEDs and the light guide.
The preparation of the case the wizard starts with the layout of the holes for the connectors. As a template, he uses the pad that came with the motherboard.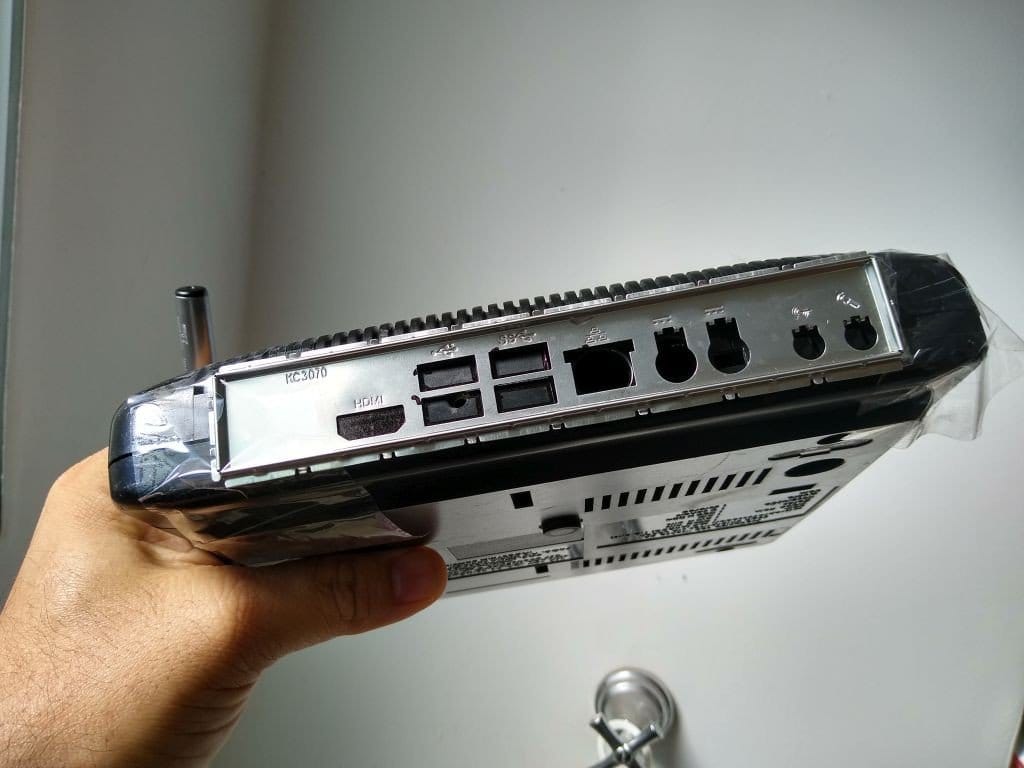 Master takes the pad and shows made by token markings. It touches both the bottom and the lid.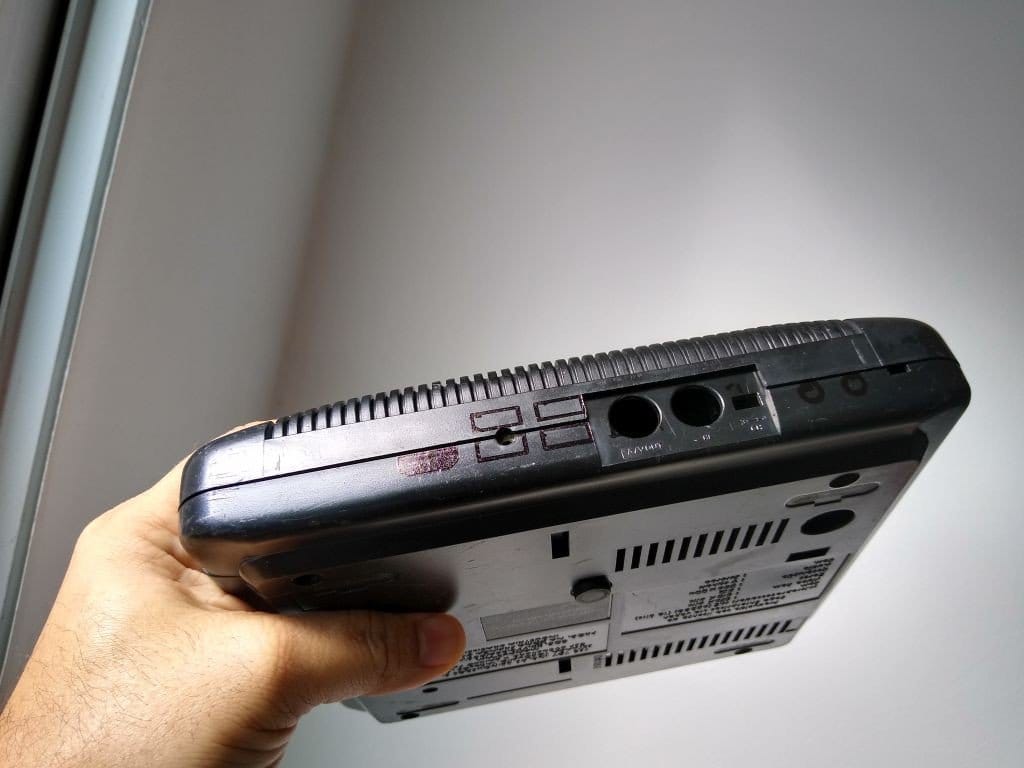 Master cut in the bottom of the recesses for the connectors.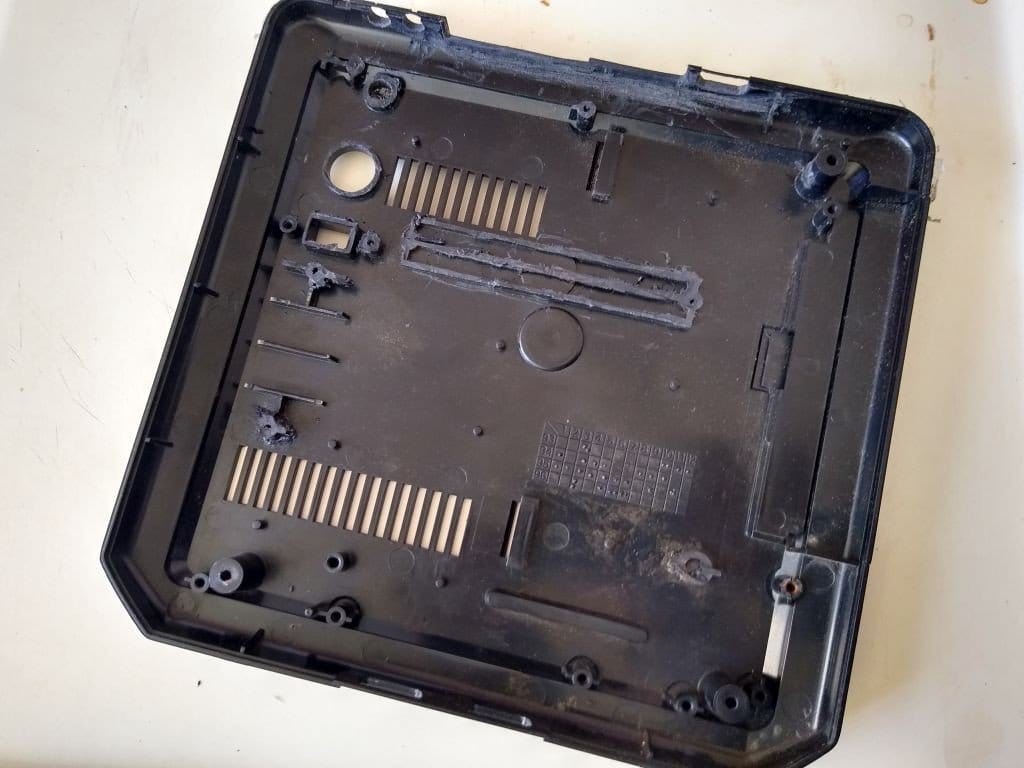 In the lid too. And removes the plastic where it interferes with closing the case. Removes the minimum – if we violate authenticity, then as little as possible.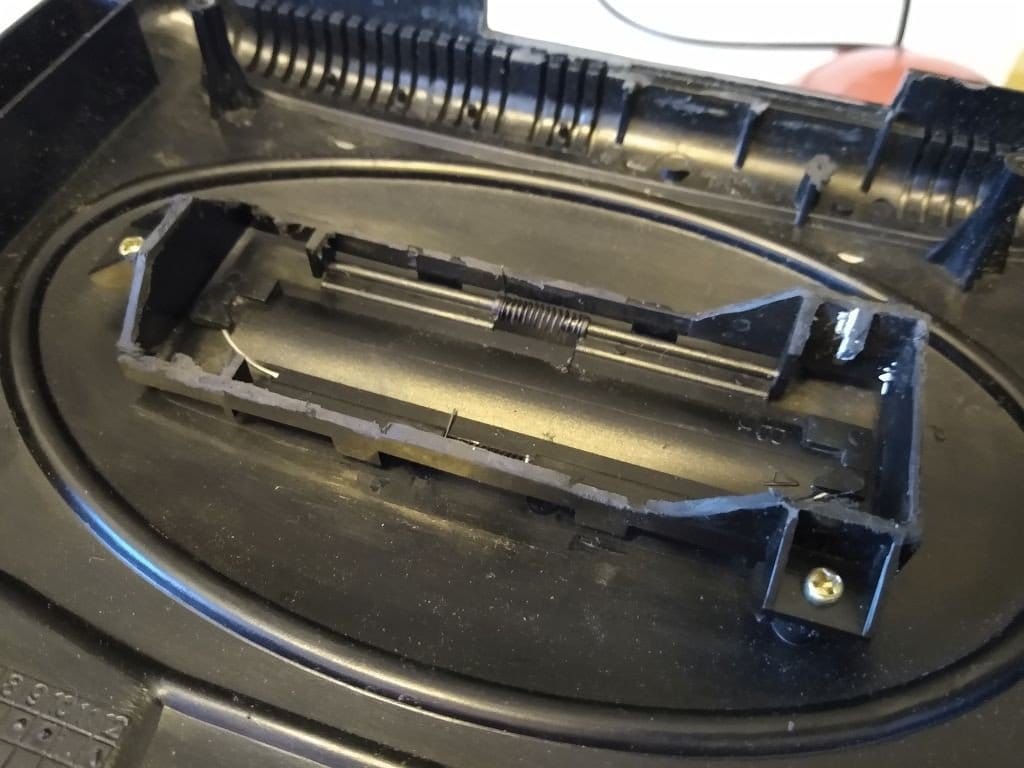 Takes hardware.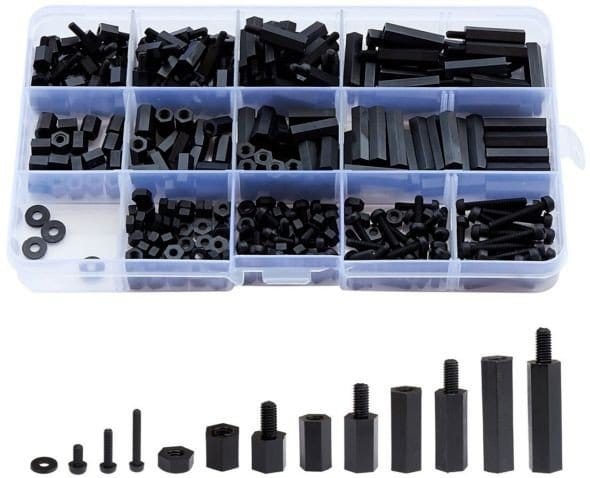 Sets the cost.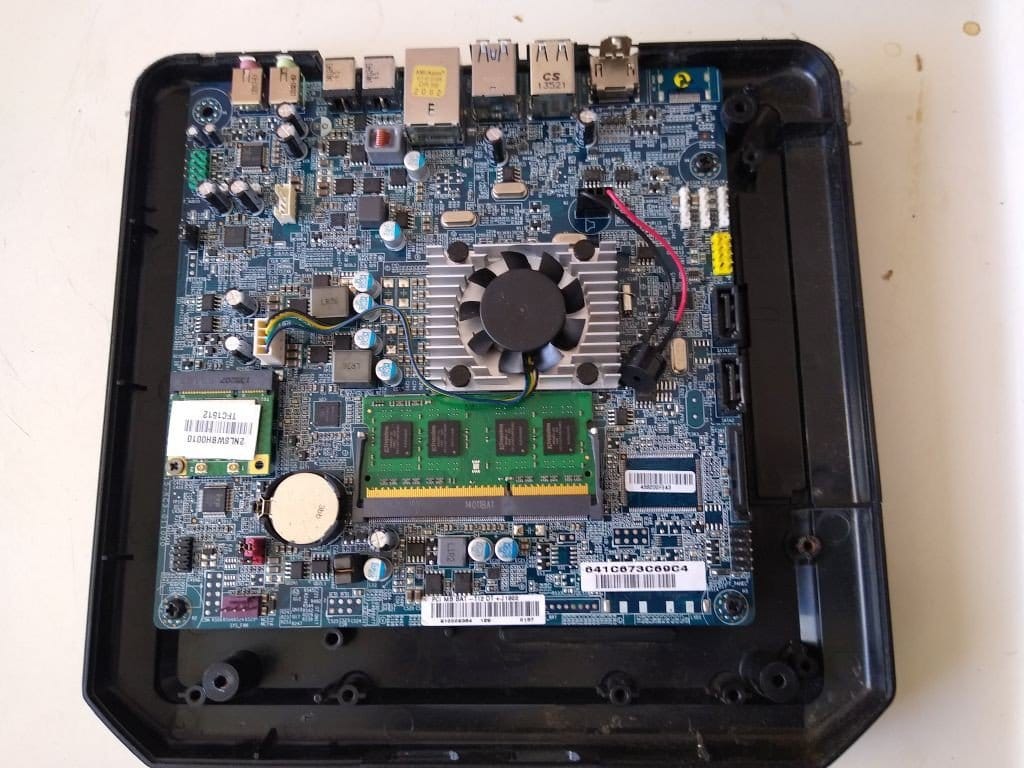 Trying on the cap. On the tape do not pay attention, he will soon be removed.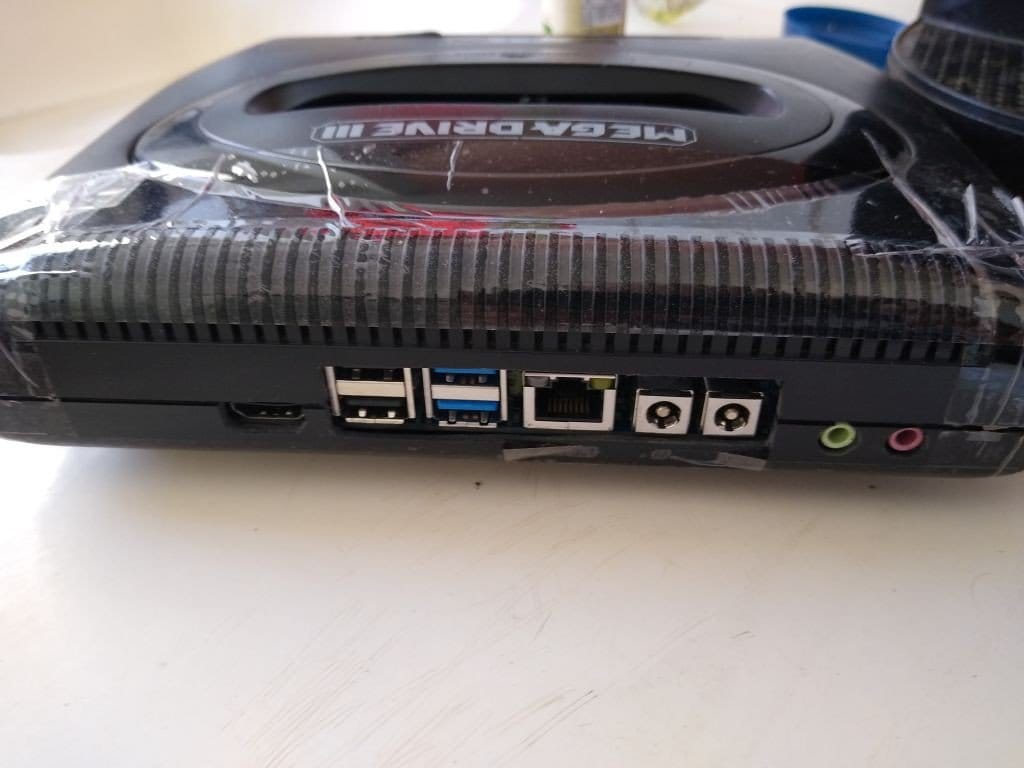 It collects two story transitional Board with buttons and LEDs. Both led's will be United under the common light guide.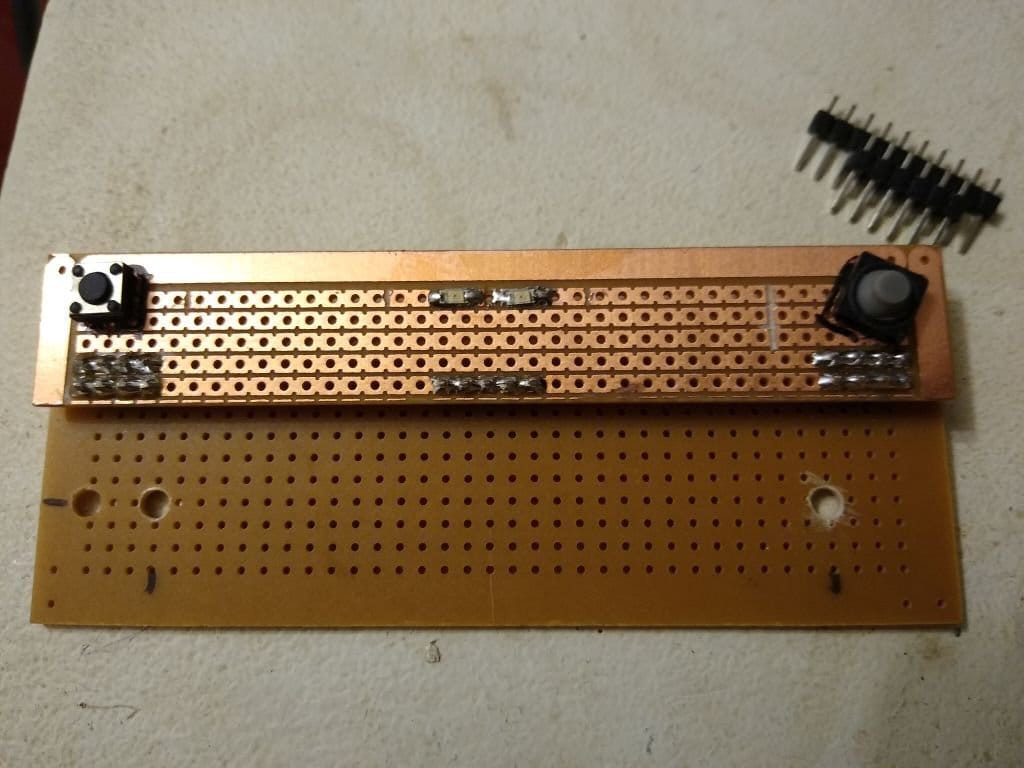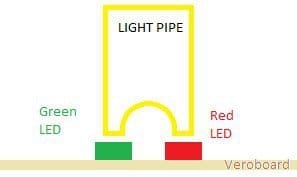 Installs and connects. Front connectors on the Board yet, they will later.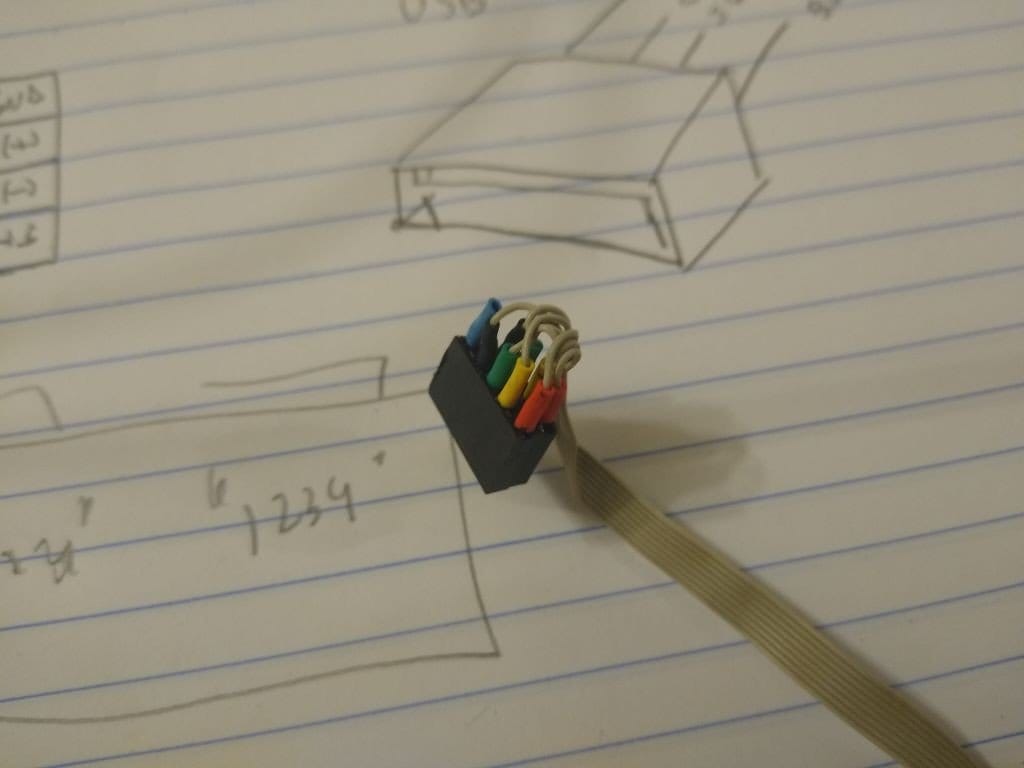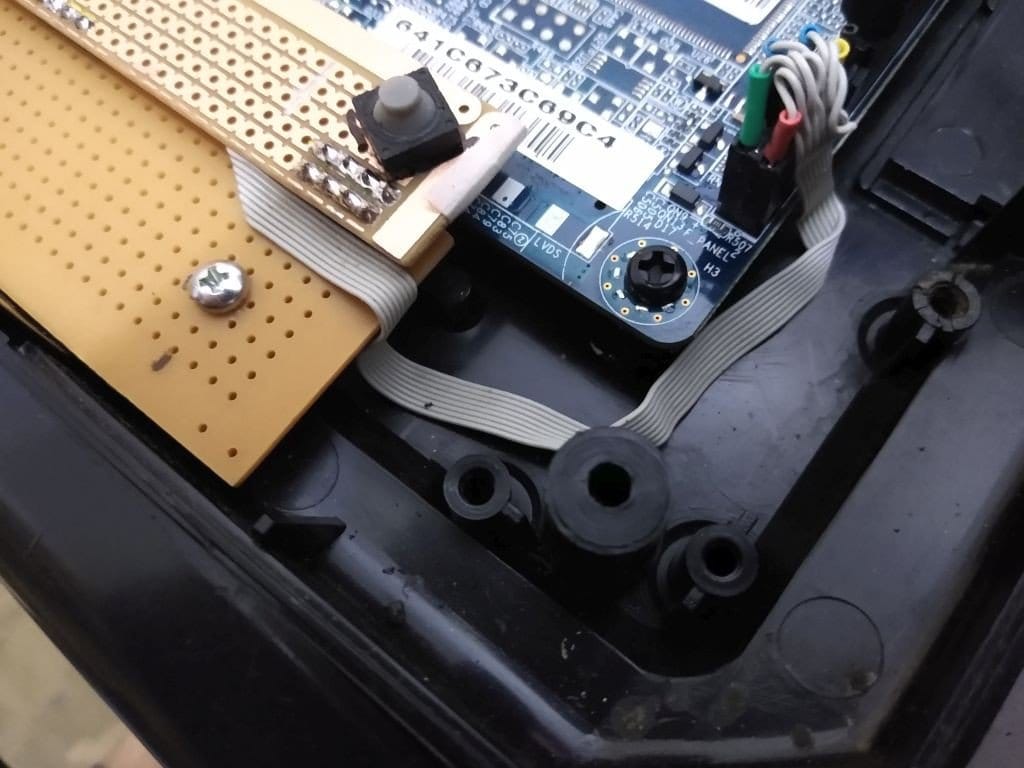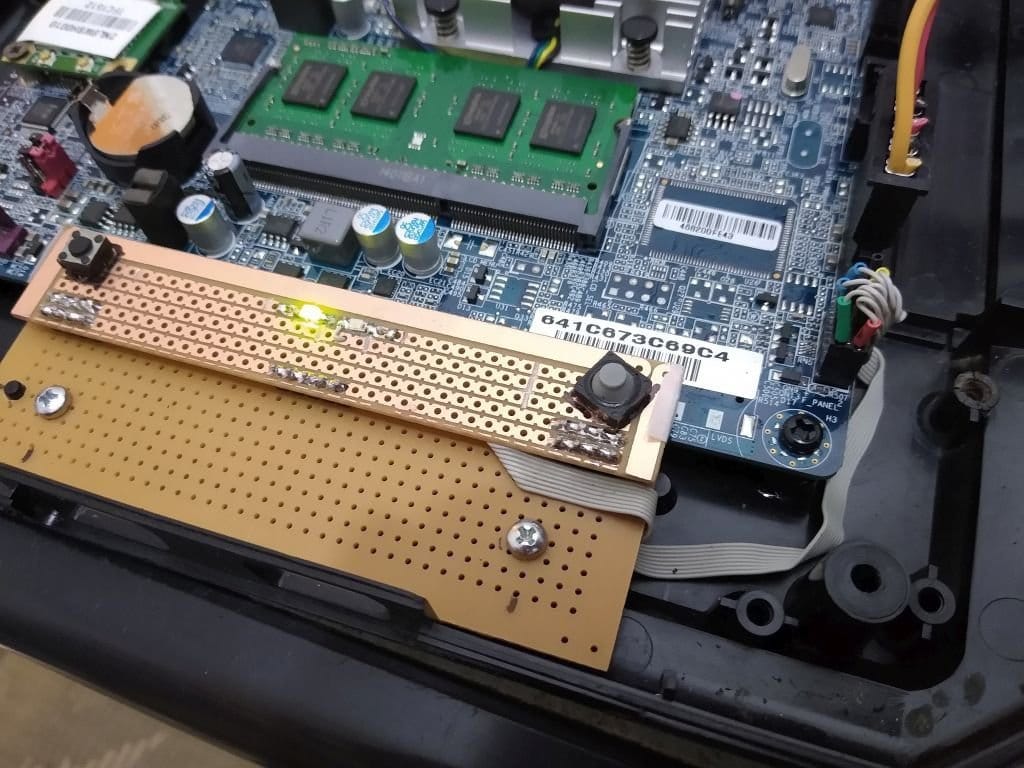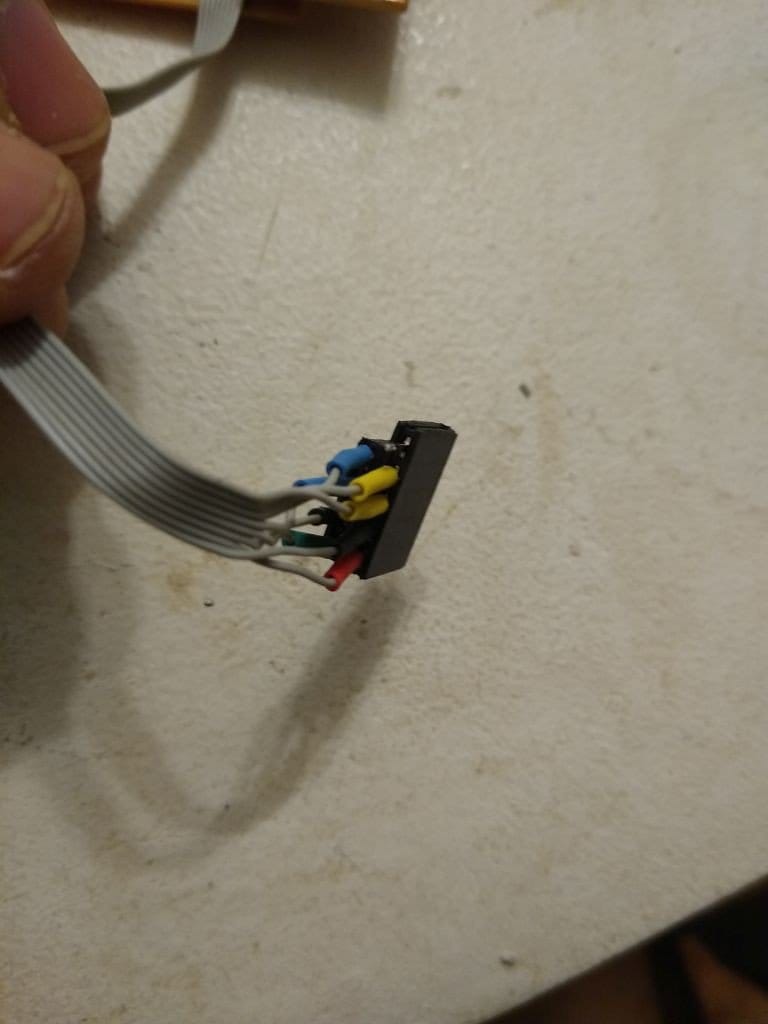 Their master vypivaet from a faulty USB hub.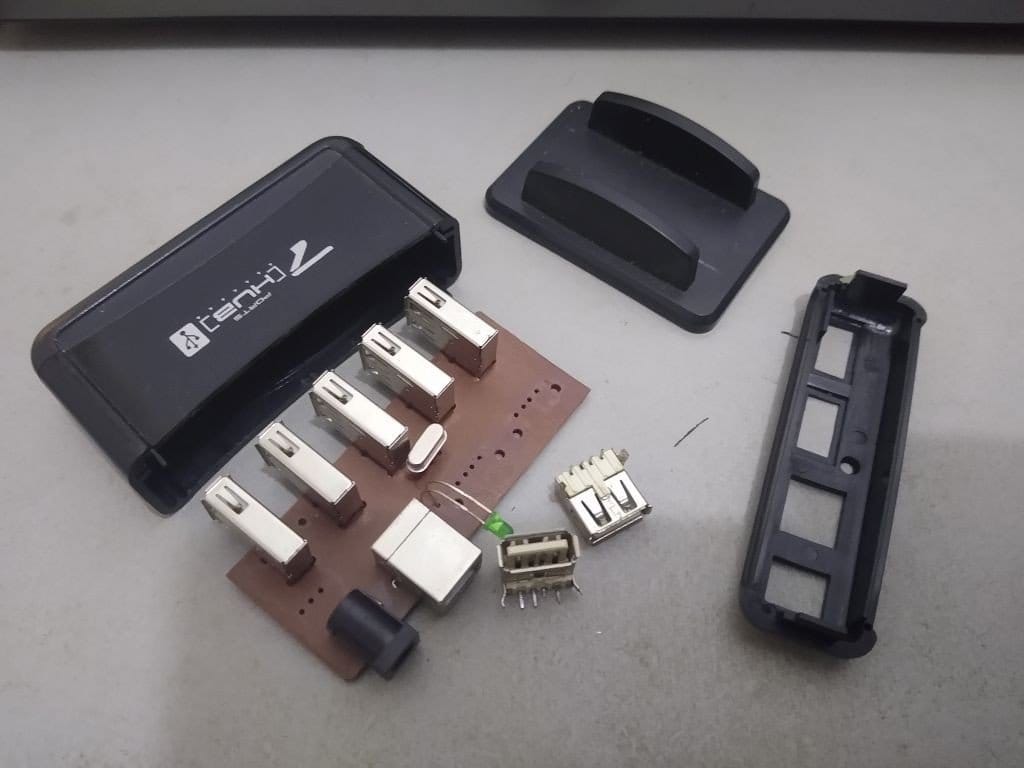 And sets on the transition cost. At the place where was the connectors for the joysticks, put the pad with the holes for the USB connectors.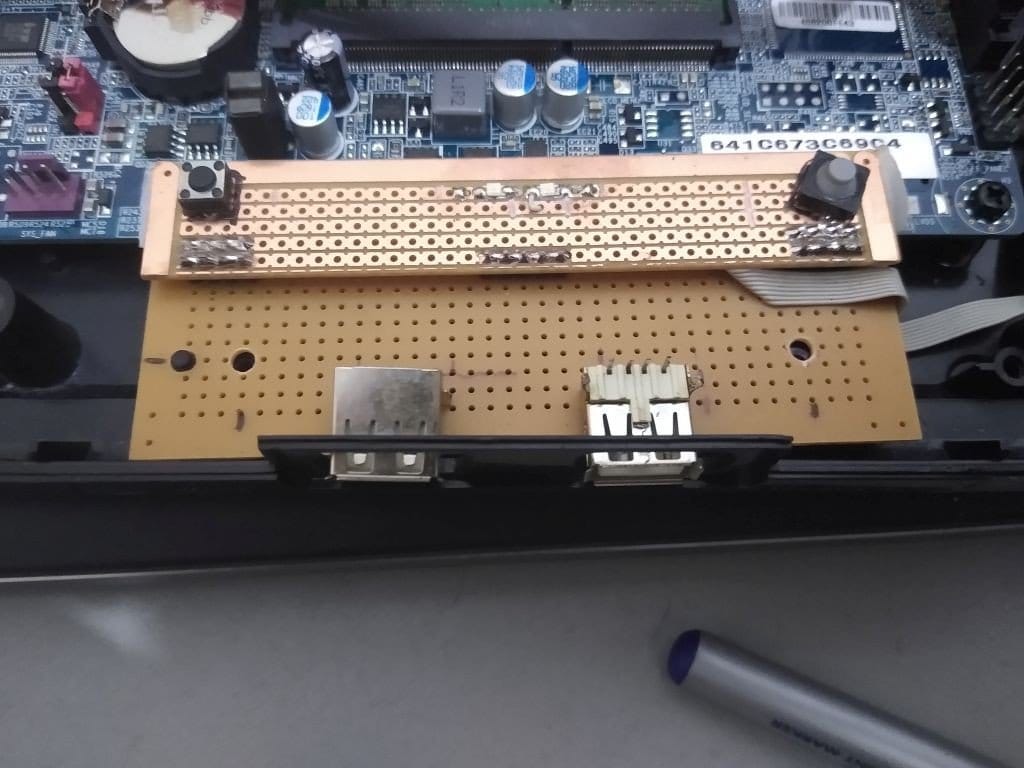 Connects to the motherboard of the peripheral device and the system unit is ready.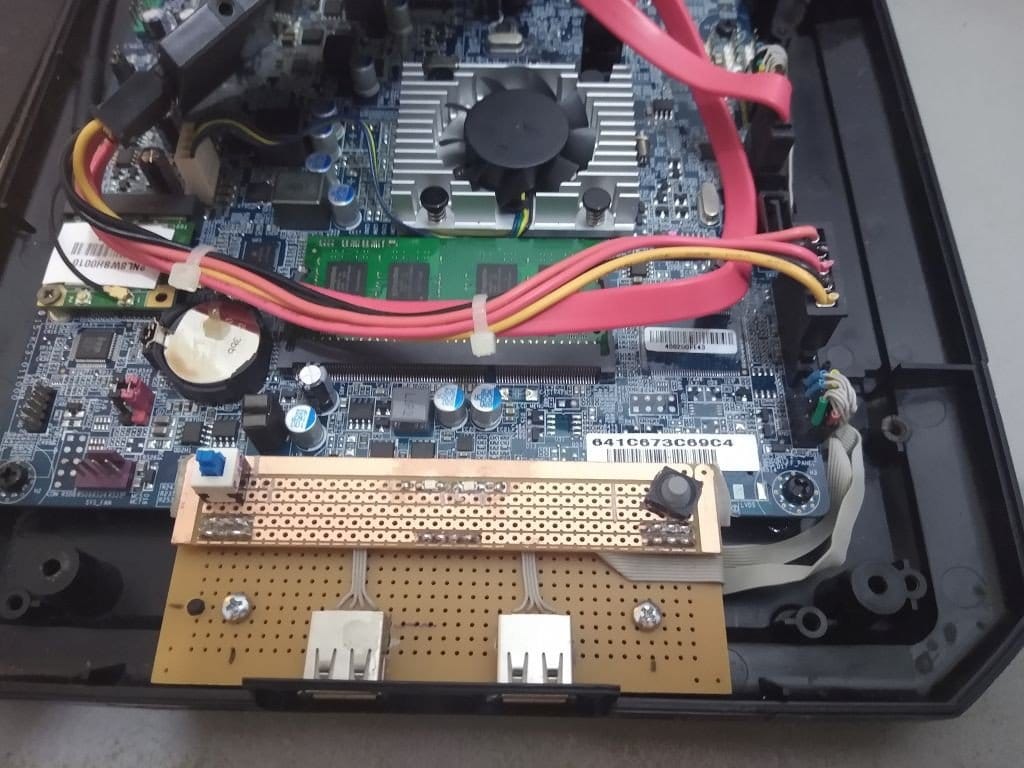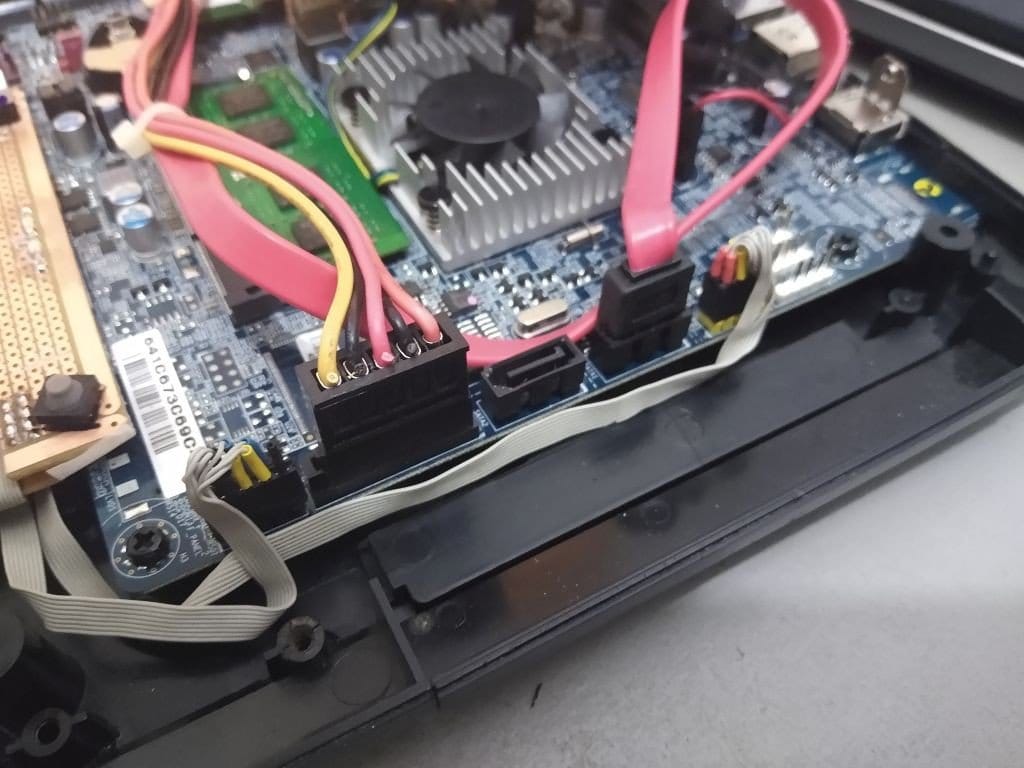 Left to close it, and you can connect the power supply and the external device, and to use unusual computer.