Culture
"The attack of African animals on the good farmer" and other psychedelic paintings of Nicholas Hapilova
Original artist Nicholas hapilov somewhat unusual to see our ordinary reality. Overall this is an excellent thrash metal, punching their way to the masses, vodka and balalaika motifs of the Russian countryside. And worth noting — the author has a great sense of humor. Yes, but see for yourself. (Caution! Material 18+)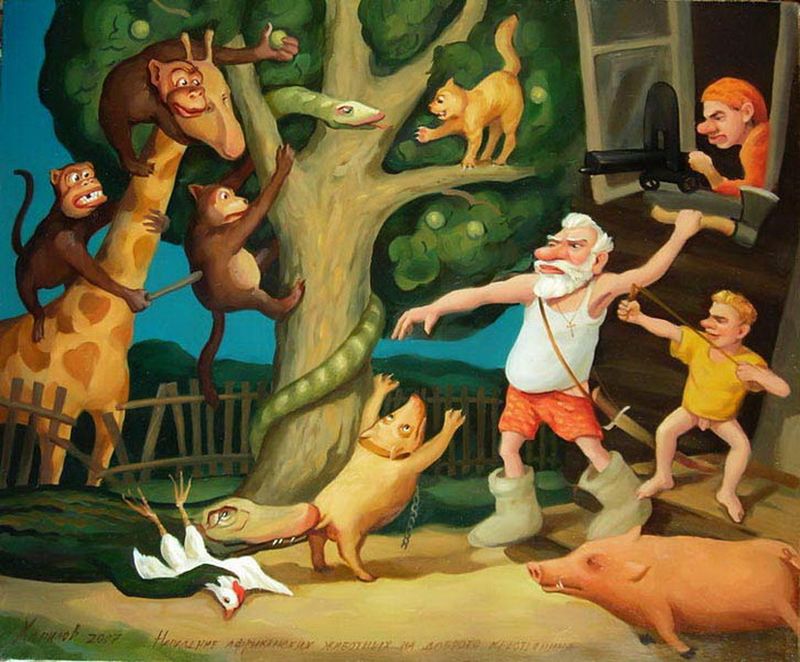 Hapilov Nikolai Albertovich was born on 1 October 1960. He received his artistic education at the Ivanovo art school. During the study, and participated in many exhibitions. Graduated in 1983. Since 1991, sold their work at the Izmailovo Vernisage. The artist's works are in private collections in many countries of the world. At the moment Nicholas specializiruetsya in writing portraits to order.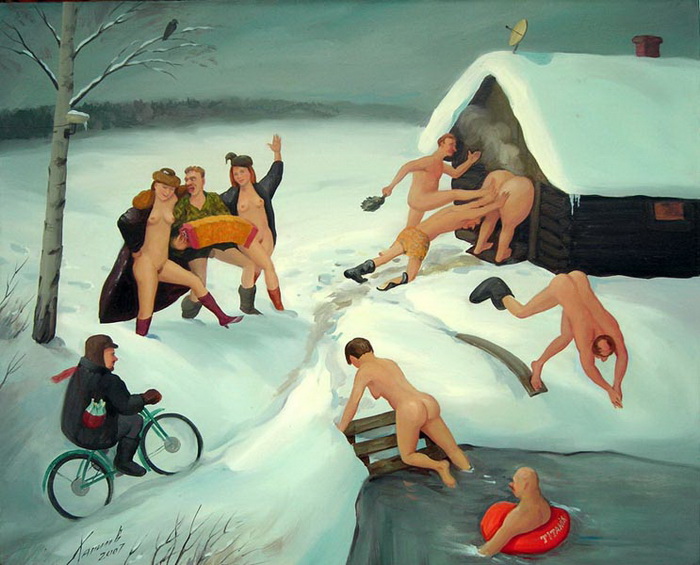 Large bath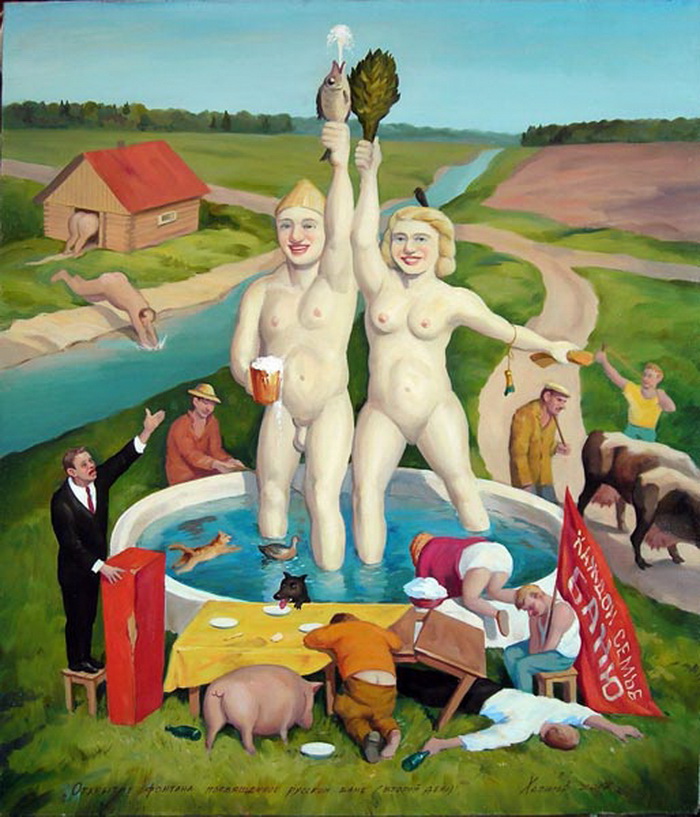 The opening of the fountain dedicated to the Russian bath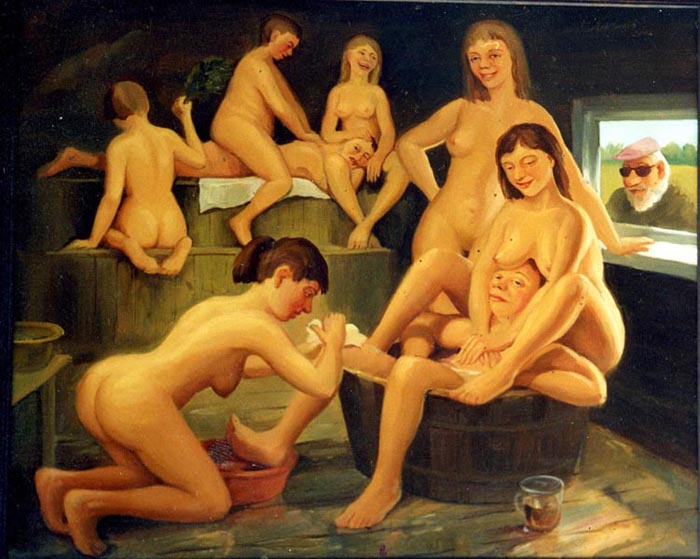 In the bath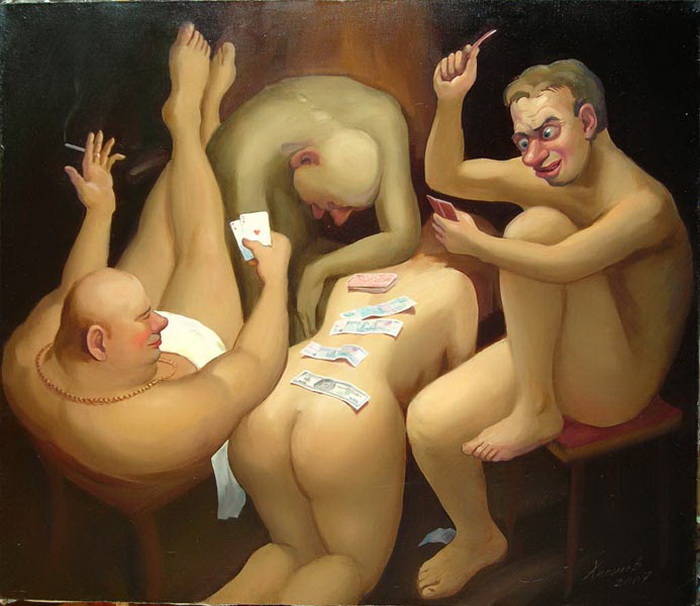 Table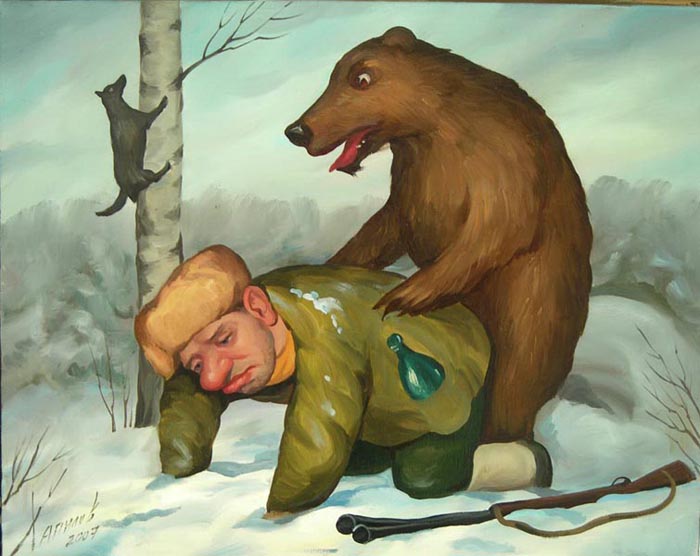 Hunting (episode 1)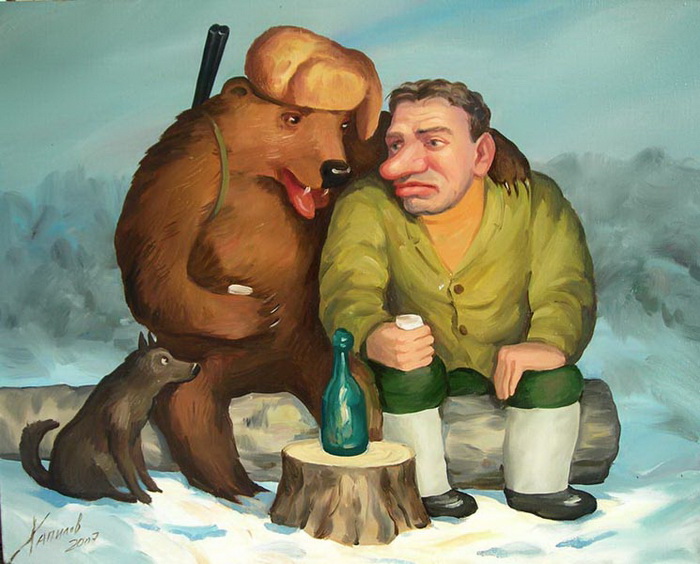 Hunt (episode 2)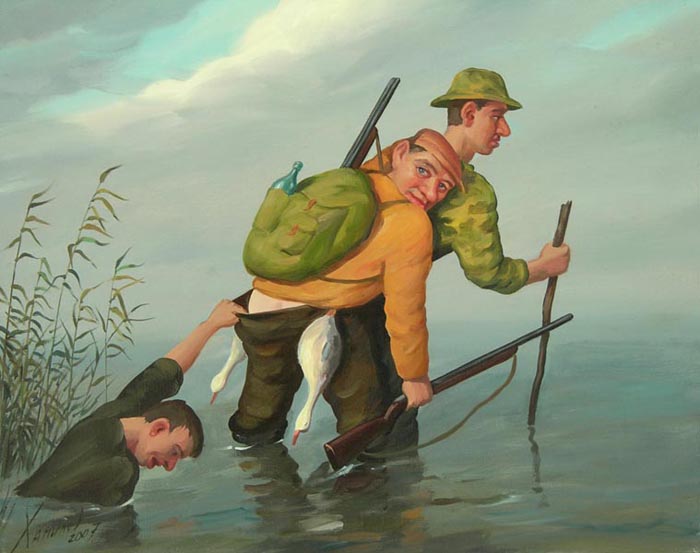 Duck hunting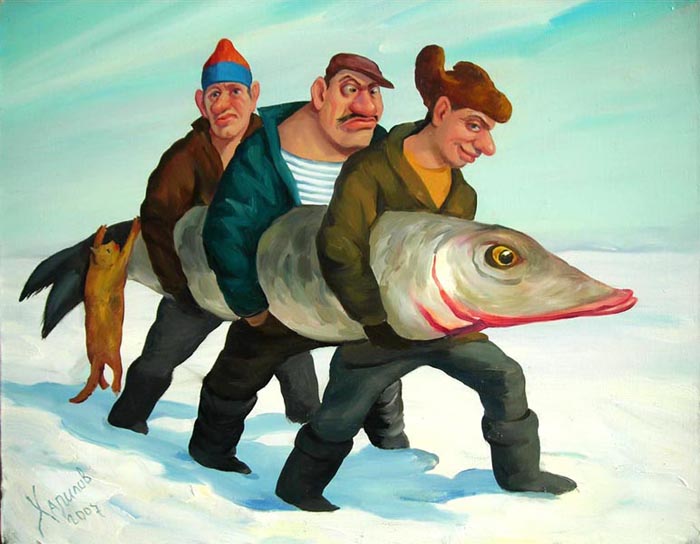 From fishing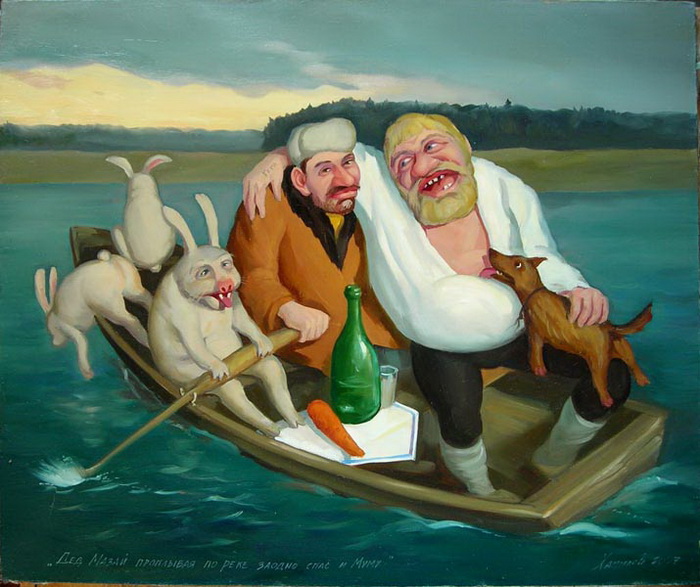 Gerasim going down the river at the same time saved and Mumu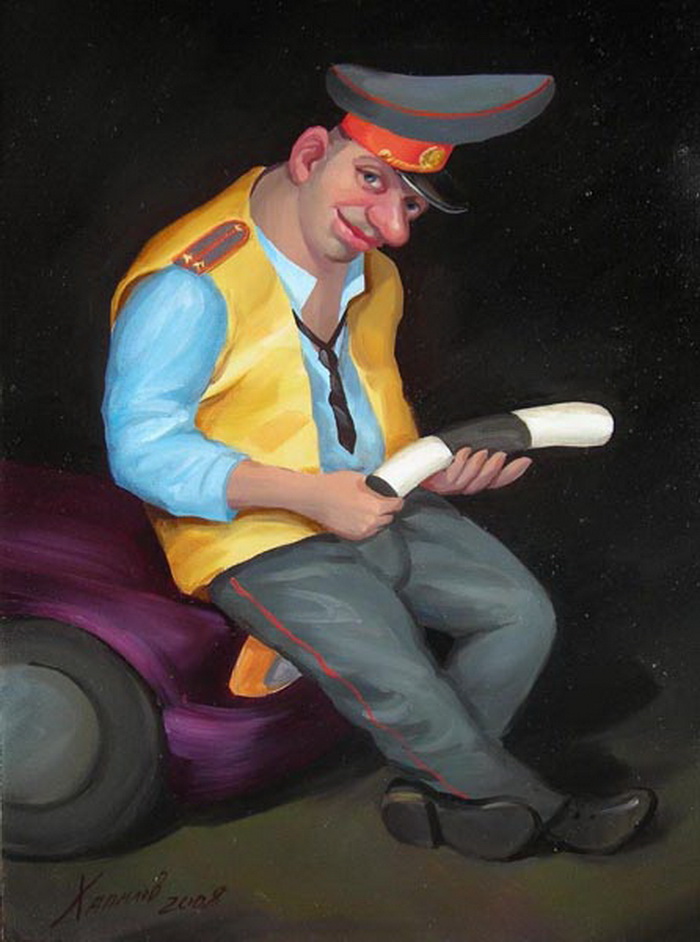 Inspector Myshkin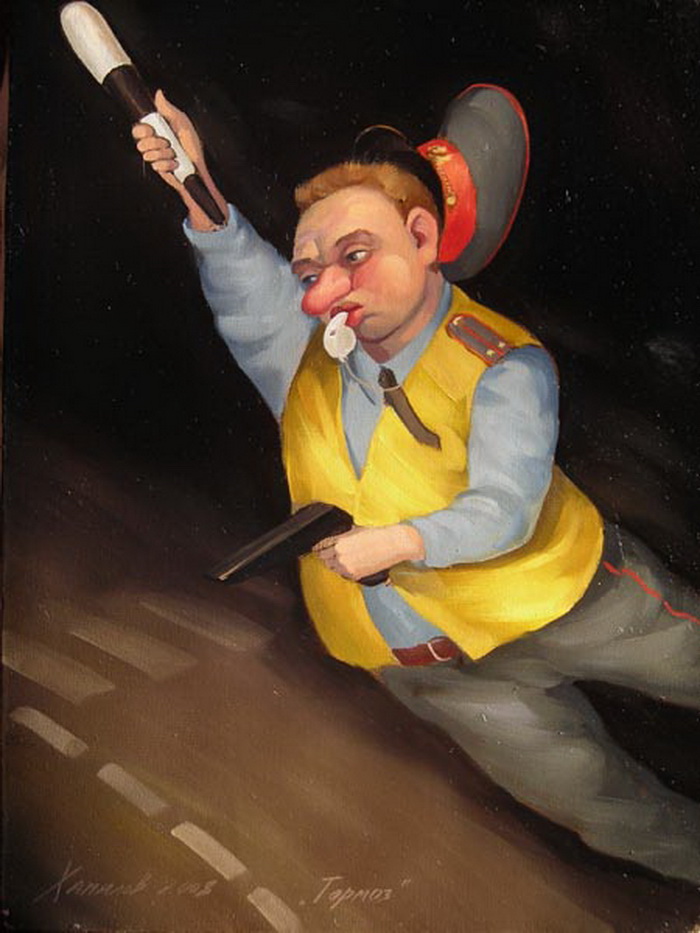 Brake
In ambush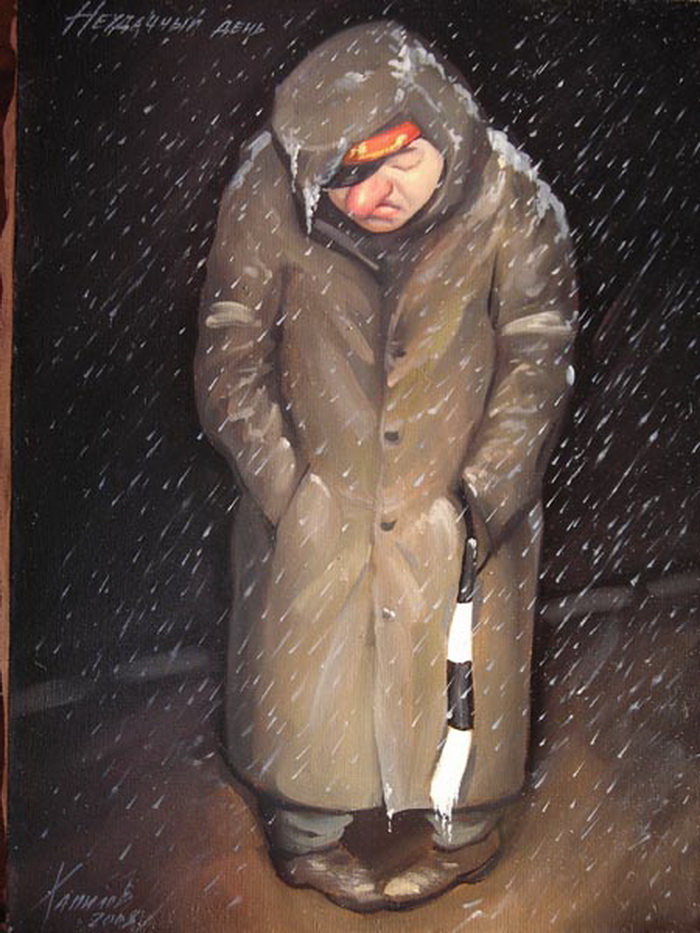 Bad day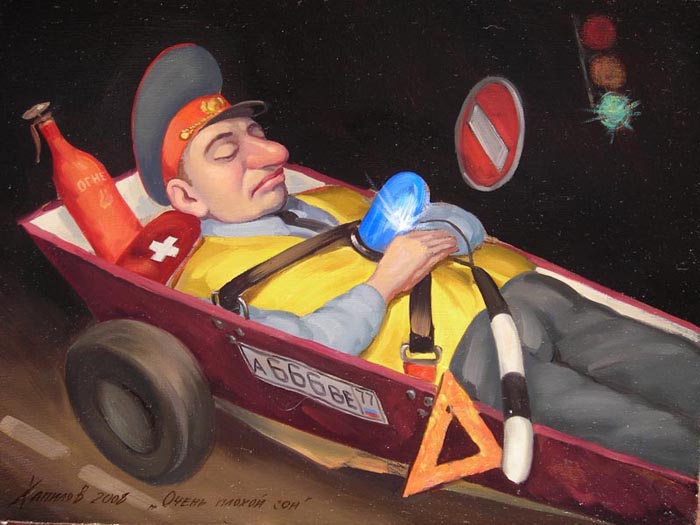 A very bad dream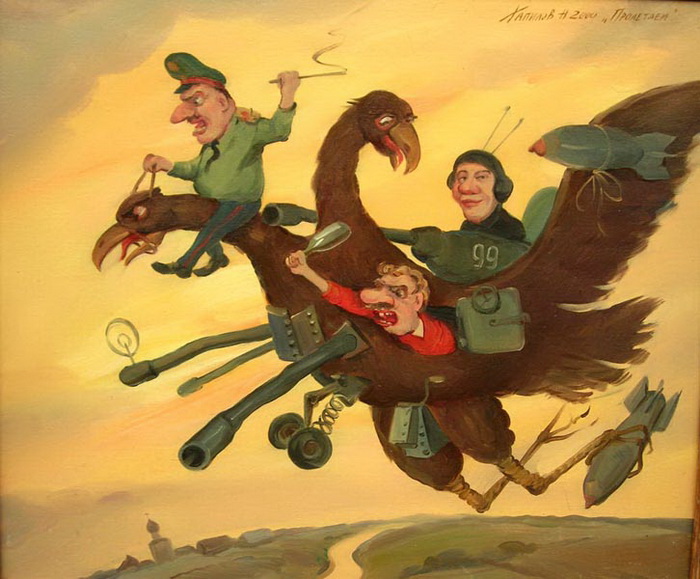 Fly…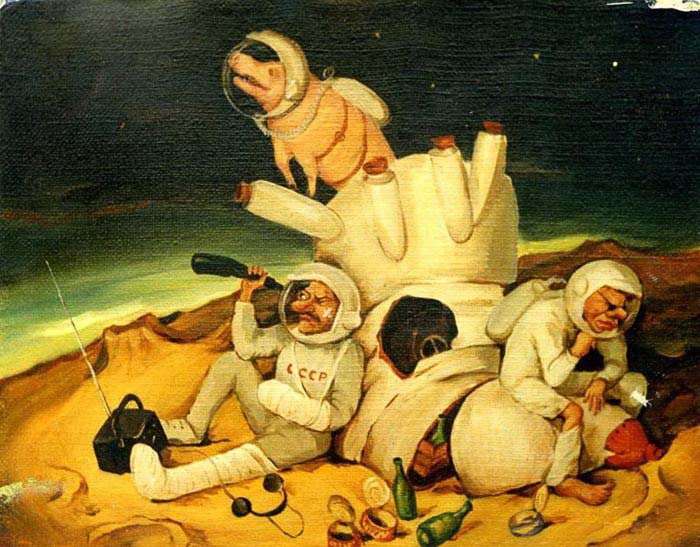 Waiting for help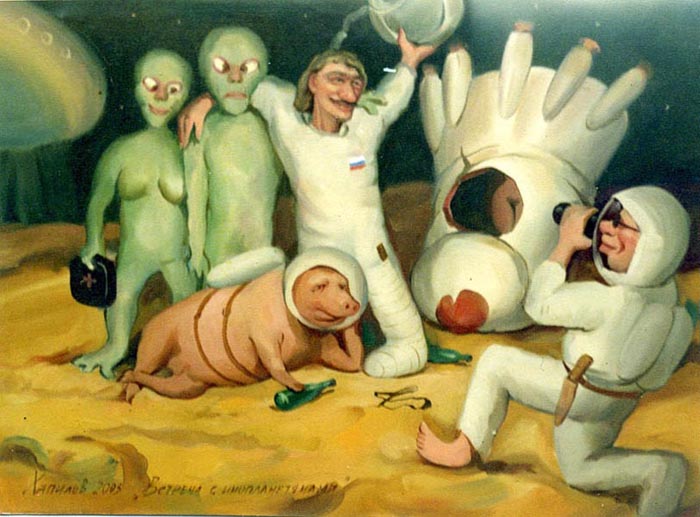 Meeting with alien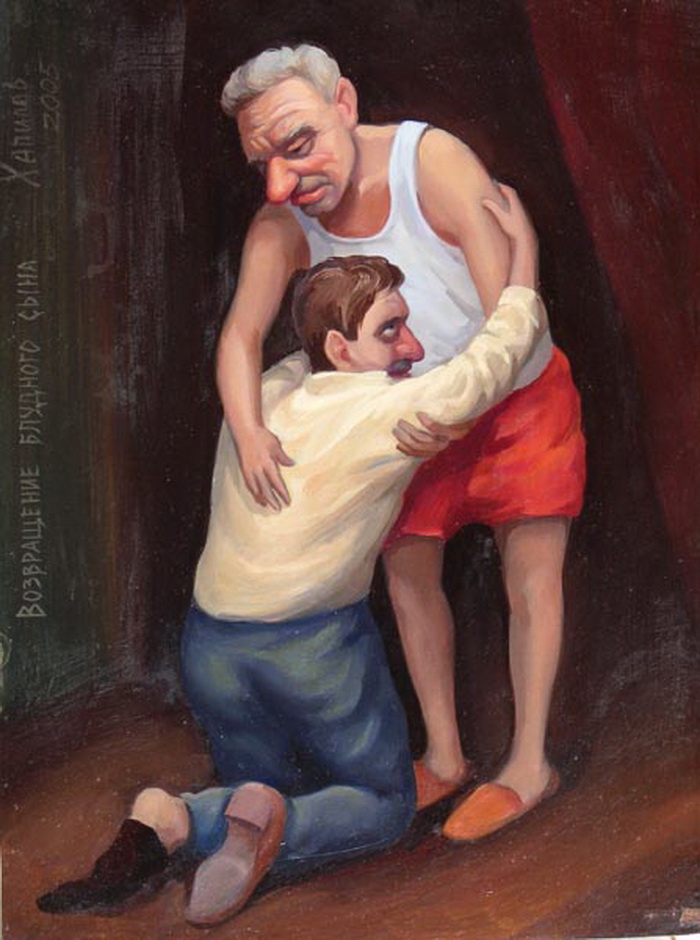 The return of the prodigal son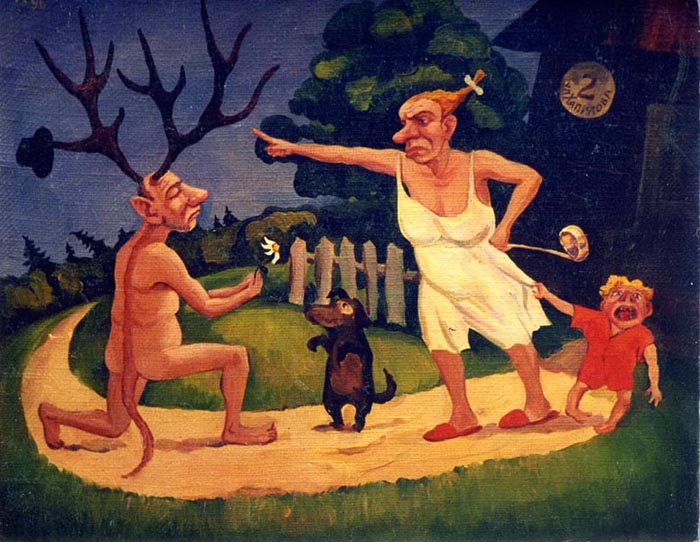 The return of the prodigal husband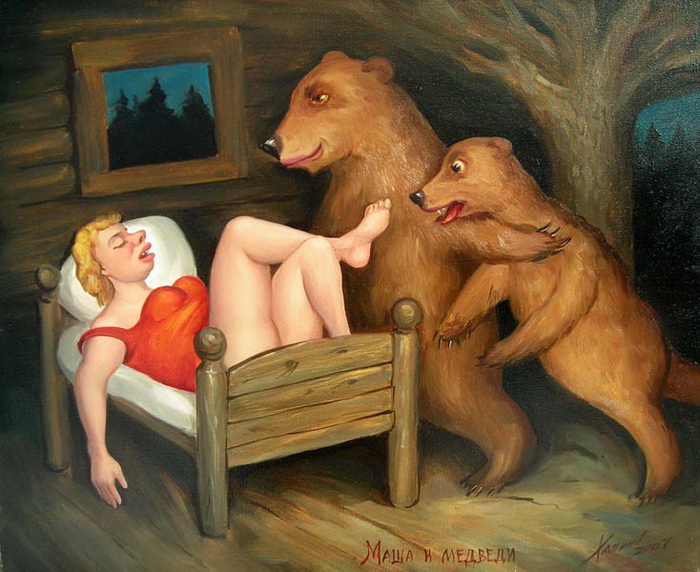 Masha and the bears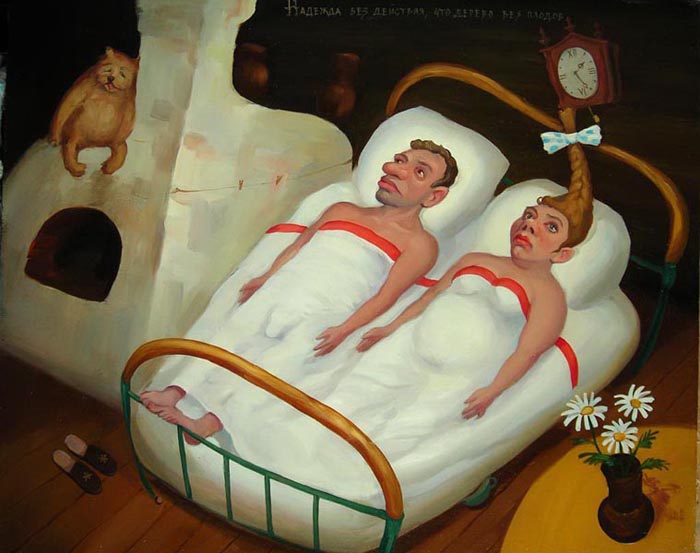 Hope without action that a tree without fruit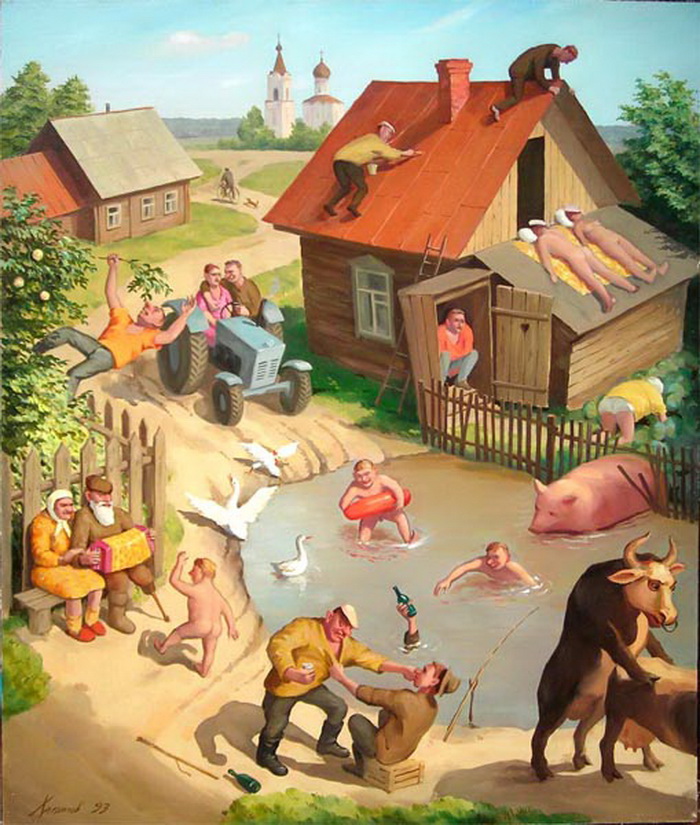 Hot summer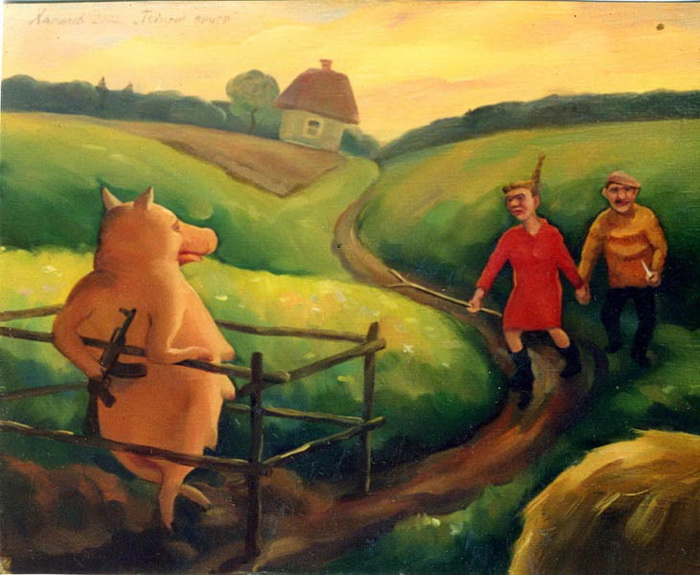 Warm evening
Like it? Want to be aware of updates? Subscribe to our page in Facebook and a channel in the Telegram.