World
PMC Wagner was accused of another violation of the arms embargo and indiscriminate mining neighborhoods of Tripoli
ALL PHOTOS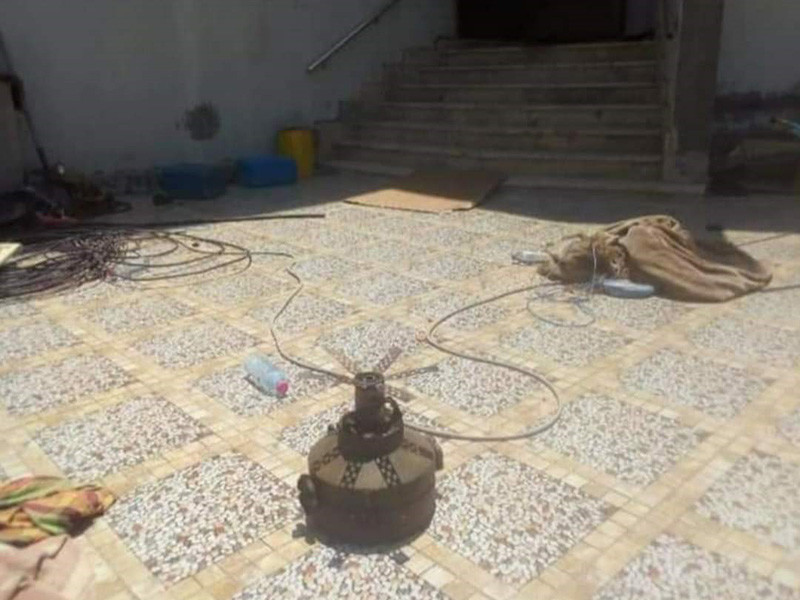 The African command of the U.S. armed forces (AFRICOM) has accused Russian group of mercenaries from private military companies (PMCs) Wagner at the laying of a large number of anti-personnel mines in the vicinity of Tripoli. Africom referred to the "verified photographic data," which indicate random placement of camouflaged bombs and mine fields around the outskirts of Tripoli are located to the East of the seaside city of Sirte, according to DW.
The AFRICOM stated that these actions are another violation of the UN embargo on arms supplies of Libya and threaten the lives of civilians, and themselves explosive devices were delivered to Libya directly "vagnerovsky".
"Supported by the Russian government, a group of Wagner demonstrates a complete disregard for the safety of Libyans. The irresponsible tactics of the group of Wagner prolongs the conflict and is the cause of unnecessary suffering and death of innocent civilians. Russia powerless to stop it, but doesn't want," said major General Africom Bradford of Gering. The number of soldiers PMC Wagner in Libya is estimated at two thousand people.
At the end of may it was reported that from Russia were imported to Syria at least 14 MiG-29 aircraft with the painted marking. Subsequently, the aircraft was taken to Libya for support of General Khalifa the Haftarot in violation of a UN arms embargo. According to estimates AFRICOM, aircraft operated in Libyan airspace, which further complicates the conflict in Libya and increases the risk of miscalculations.
On 9 June, Deputy foreign Minister Mikhail Bogdanov said that information about the fighting in Libya, the soldiers of PMC Wagner built on fraudulent data and is directed on discredit of the Russian policy.