Science
Scientists reported how the coronavirus shortens the life of man
Coronavirus pandemic has already reduced average life expectancy by almost two years, the researchers said. These shocking figures reverse a trend in which modern people live longer than their parents and grandparents.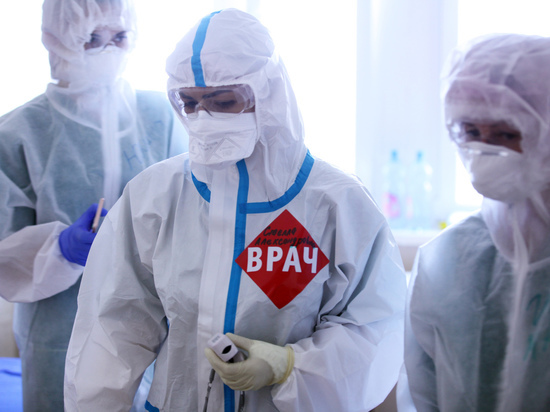 The study showed that because of the pandemic, the average life expectancy of men and women fell by almost two years, reports the Daily Mail.
Life expectancy in England and Wales has grown steadily over the last 50 years, and over the last ten years remained unchanged. But, according to experts, the crisis of coronavirus returned the situation to the level of 2008.
But even this may be underestimating the real damage COVID-19: many of the cases of increased mortality in the first half of 2020 from such afflictions as Alzheimer's disease, stroke, diabetes, asthma, influenza and pneumonia – may have been caused by undiagnosed coronavirus.
COVID-19 reduced life expectancy in women with 83.5 the year 2019 to 81.8 years for those born in the first half of 2020, and from 79.9 to 78 years for men.
Lead researcher josé Manuel Aburto of sociological faculty of the University of Oxford, says: "We have provided estimates of life expectancy in 2019 and the first half of the year 2020, which shows that life expectancy among women and men decreased by 1.7 and 1.9 years, respectively between these two years."
"For comparison, continues Jose Manuel Aburto, – life expectancy of men and women in the first half of 2020 decreased to the level of 2008. Perhaps our estimates of excess mortality and life expectancy low".
Life expectancy at birth is used as a measure of population health.
The study, posted on the academic web site until publication in a peer-reviewed journal, used official data on mortality from all causes obtained from the office for national statistics since March 2, when England and Wales were first recorded death from COVID-19 – until the end of June.
The researchers compared these data with previous trends and study excess mortality, life expectancy and inequality in life expectancy.
More than half (54%) of the 53 937 reported cases of deaths were recorded among men.
In the period from 2005 to 2019, inequality in life expectancy slowly decreased from 13.8 to 13.5 years for women and from 15 to 14.7 years for men, but in the first half of 2020, it sharply decreased to 12.9 years for women and 14 for men.
"Quantitative evaluation of excess deaths and their impact on life expectancy at birth gives a more complete picture of the impact COVID-19 on mortality. To return the mortality rate to base level or even falls below, it is still unknown," – say the researchers.
Future impact on life expectancy remains uncertain owing to the possibility of a second wave of the virus.
The long-term consequences COVID-19 for health can also lead to an earlier death. But if the most vulnerable people have already died, it is possible that we will see fewer deaths than expected, to the end of 2020, the researchers said.