World
In Greece, the number of cases of coronavirus has increased to 3983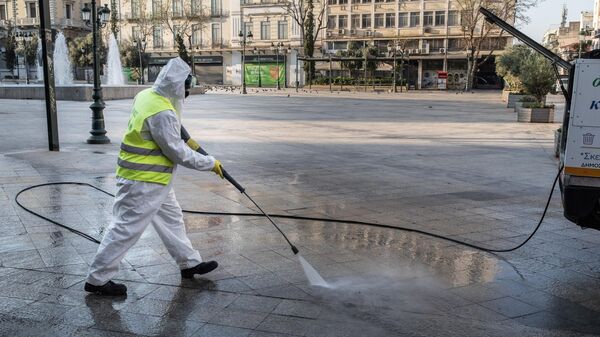 Nineteen new cases of infection with coronavirus was for the last day in Greece, with control at the entry into the country of the infected have not been identified, said Saturday the national organization of public health.
The total number of infected since the beginning of the pandemic increased in the country to 3983. Over the past day died of coronavirus not just in Greece from COVID-19 died 194.
In intensive care intubated 12 people. Earlier in connection with the improvement of intensive care units were issued to 124 people, the report said.
In connection with rising cases of infection, the Greek authorities have tightened control over the observance of sanitary requirements throughout the country and at checkpoints on the border.
An official in the government told reporters on Saturday that for the first two days after the resumption on 15 July direct flights from the UK have not identified any sick traveler. Thus, on 15 July was made 1366 tests, and on July 16, 1437 tests, they all came back negative. At the same time were flights from Birmingham and Manchester regions, which "showed high epidemiological burden," the official said.
Two cases were discovered on transit flights from London via Paris and Larnaca. Their contacts were traced and quarantined, the official said.
Relevant data on the situation of COVID-19 in Russia and the world presented on the portal stopmanager.of the Russian Federation.