World
The scientist told about the fallen in Japan meteorite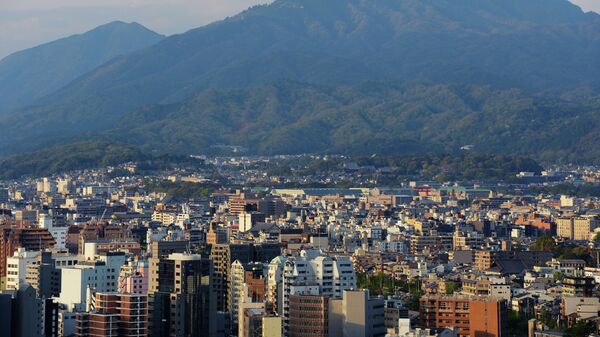 Two pieces of meteorite found in early July in Japan, broke away from one of the orbiting around the Sun asteroids and consist of entirely elements of the earth, told RIA Novosti engaged in their learning scientist from Tokyo national science Museum of Shigekazu of Enada.
As previously reported, on 2 July in the night sky over the Central part of Japan was seen a ball of fire and heard the roar. Soon one of the houses in Chiba Prefecture found two stone fragment of a meteorite.
"The meteorite has yet to be assessed but externally, it is an ordinary chondrite," said the scientist, referring to the most common type of stone meteorite.
"Basically, it consists of pyroxene, olivine and feldspar, which are found on Earth, but there are metal elements. The second fragment of a brownish tint, and is due to corrosion of metal inclusions," explained Inada.
Corrosion, presumably, appeared on Earth after the fall, due to rainy weather in Japan.
"Given the size of the two fragments in total size of the meteorite was in diameter about five inches. But it could be that it is only one piece that broke away from a larger meteorite," – said the researcher.
According to him, "the stone meteorites is falling to the Ground fragments of asteroids moving in orbits, and there are two asteroids with similar trajectories, but we can't identify, unfortunately, with some of them we've fallen fragments."
Answering the question about the possible age of the meteors, Inada noted that while they have to study, and it may take a month, but usually the age of the meteorites is 4.6 billion years old. "It is believed that many years ago our Solar system was formed," – said the scientist.
Asteroids, believes Anada, is a stone mass, which remained in space without becoming the major planets during the formation of the Solar system. So then they remained in this condition.
As previously reported, this is the first meteorite found in Japan from 2018. In this country he became the 53rd in a row and named "meteor Narashino" – the name of the city, near which it was discovered.