World
The Ukrainian foreign Ministry expressed protest over Putin's visit to Crimea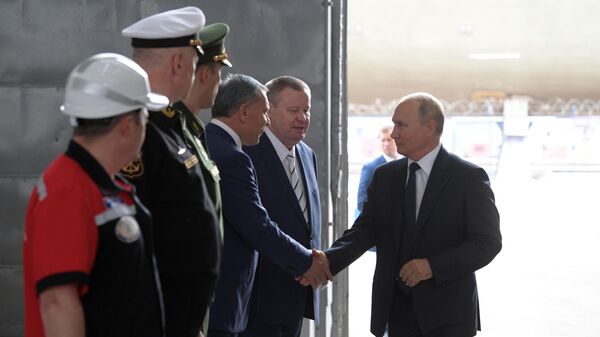 The Ministry of foreign Affairs of Ukraine has expressed protest to the Russian foreign Ministry over the visit of Russian President Vladimir Putin in the Crimea.
On Monday, Putin visited Crimea and took part in the groundbreaking ceremony for the warships for the Russian Navy at shipbuilding plant "Gulf".
"In relation to the illegal visit of July 20, 2020, the Ministry of foreign Affairs of Ukraine strongly protested to the Ministry of foreign Affairs of the Russian Federation", – said the foreign Ministry statement, published on the website on Monday.
The foreign Ministry of Ukraine also considered unacceptable the visit of Russian officials in Crimea without coordination with the Ukrainian side.
The Ministry regularly expresses protest in connection with visits by officials of the Russian Federation in Crimea that the Russian foreign Ministry said, "all notes of protest against Russian authorities' actions related to the exercise of sovereignty over the Crimean Peninsula, be it visits by officials, the construction of infrastructure facilities, including an archaeological dig… will continue to return to the Ukrainian side in the absence of reason for their consideration". The official representative of Russian foreign Ministry Maria Zakharova said earlier that Moscow would continue to return to Kiev "threatening notes" associated with the Crimea, and called on the Ukrainian colleagues "save paper" because "the question of supplies of Crimea is closed".