DIY
Wooden perpetual calendar on Arduino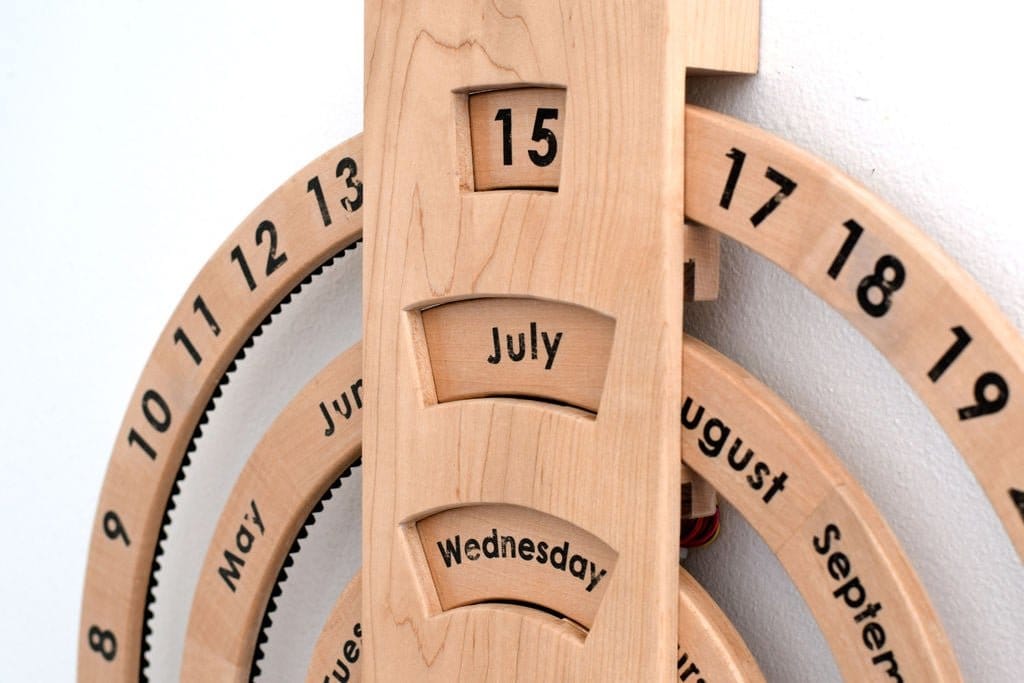 In the manufacture of this perpetual calendar master tried to combine microcontrollers, 3D printing, woodworking and laser cutting.
Unlike the rest of "perpetual calendars" master automated device and each of his ring moves with a stepper motor.

Tools and materials:
-Arduino;
-Stepper motor;
-Hall Sensor;
The real time clock module DS3231;
Connector;
Cable;
-Power supply unit;
-Heat shrink tube;
-Wood (maple);
-Neodymium magnets;
-Joiner's glue;
-Masking tape;
-Fasteners;
-Poly-acrylic protective coating;
Circular saw;
Clips;
-Sandpaper;
-3D printer;
Printer;
Grinding machine;
Freser;
-Drill;
-Band saw machine;
Jig-saw;
-Soldering iron;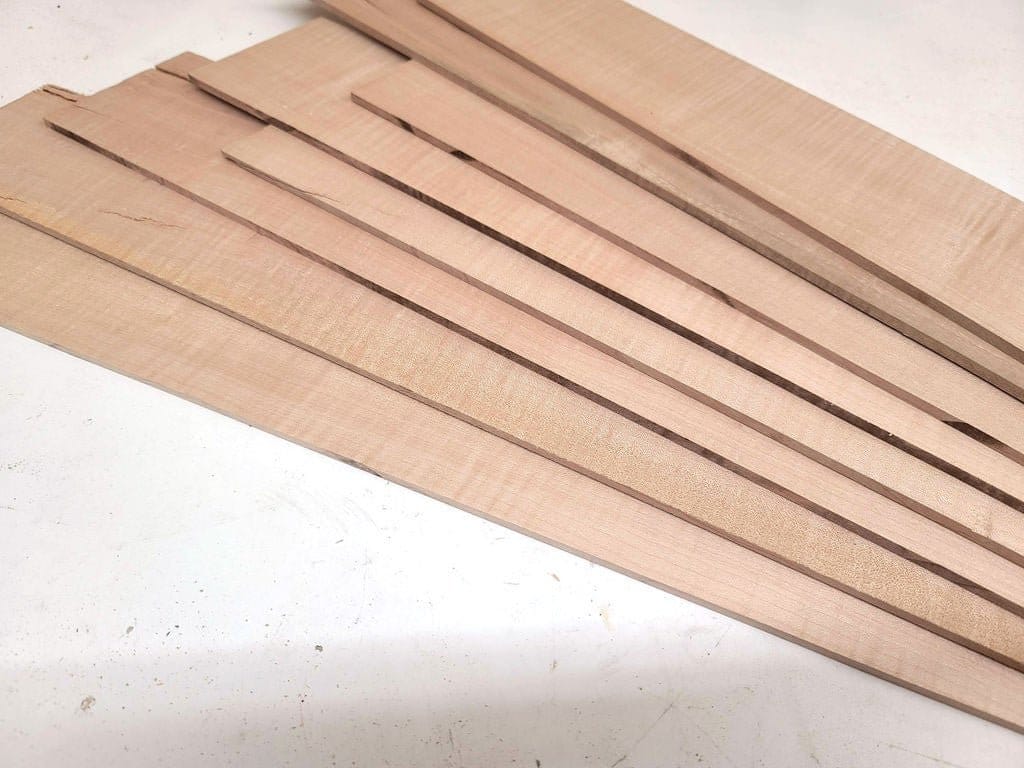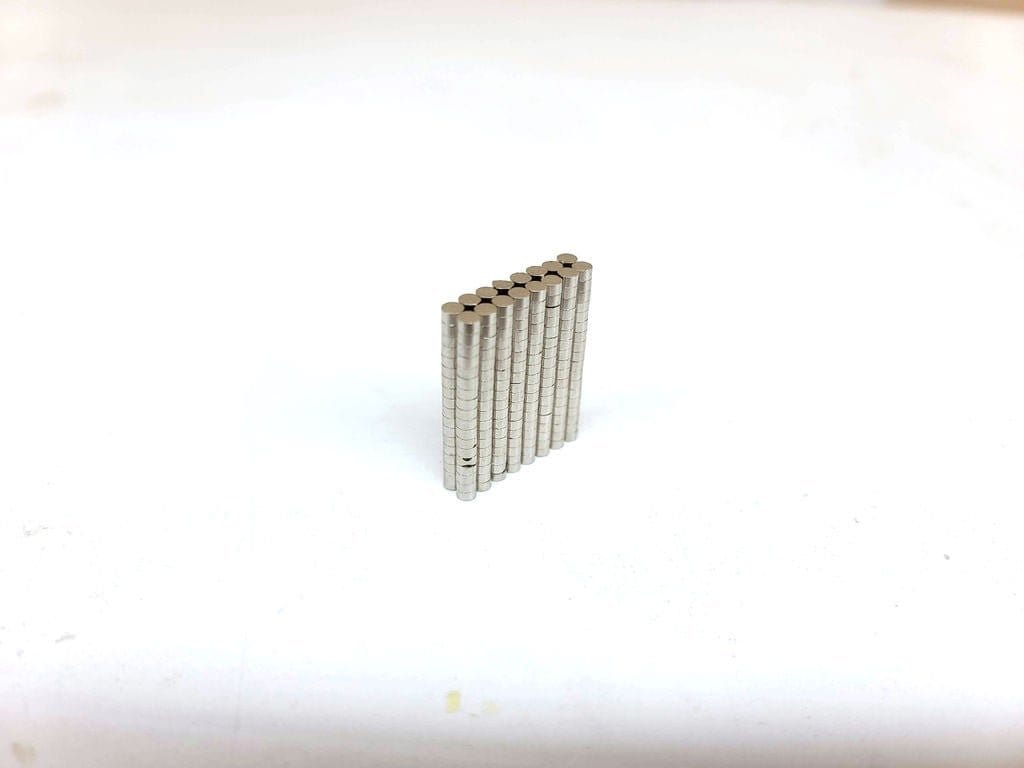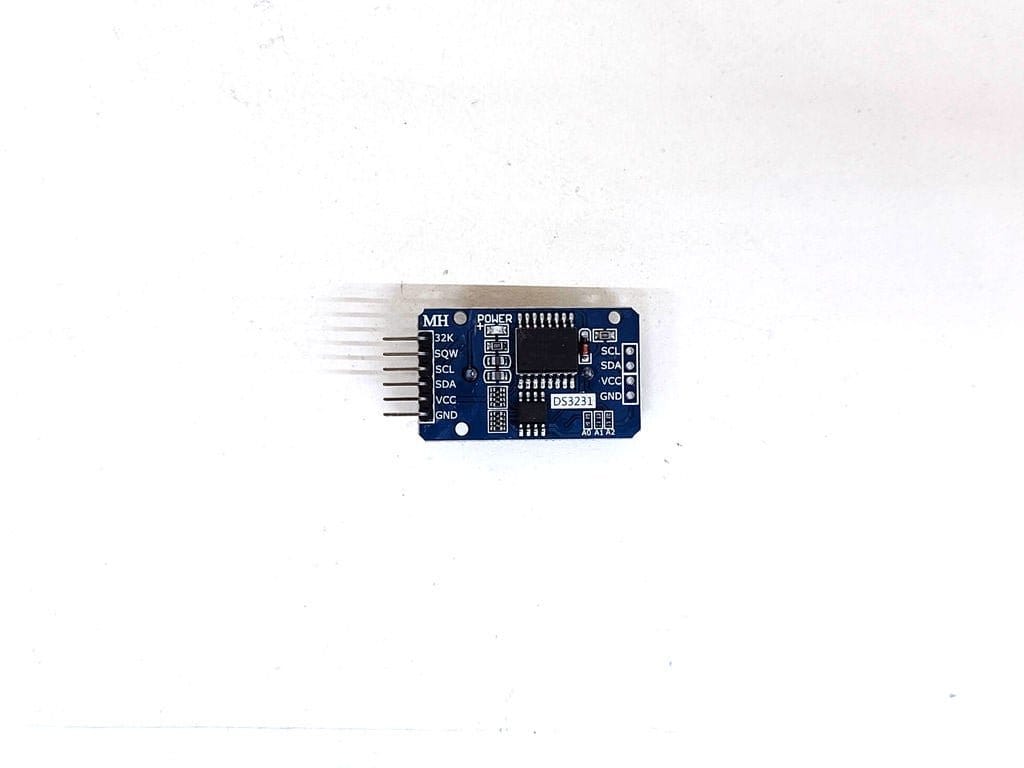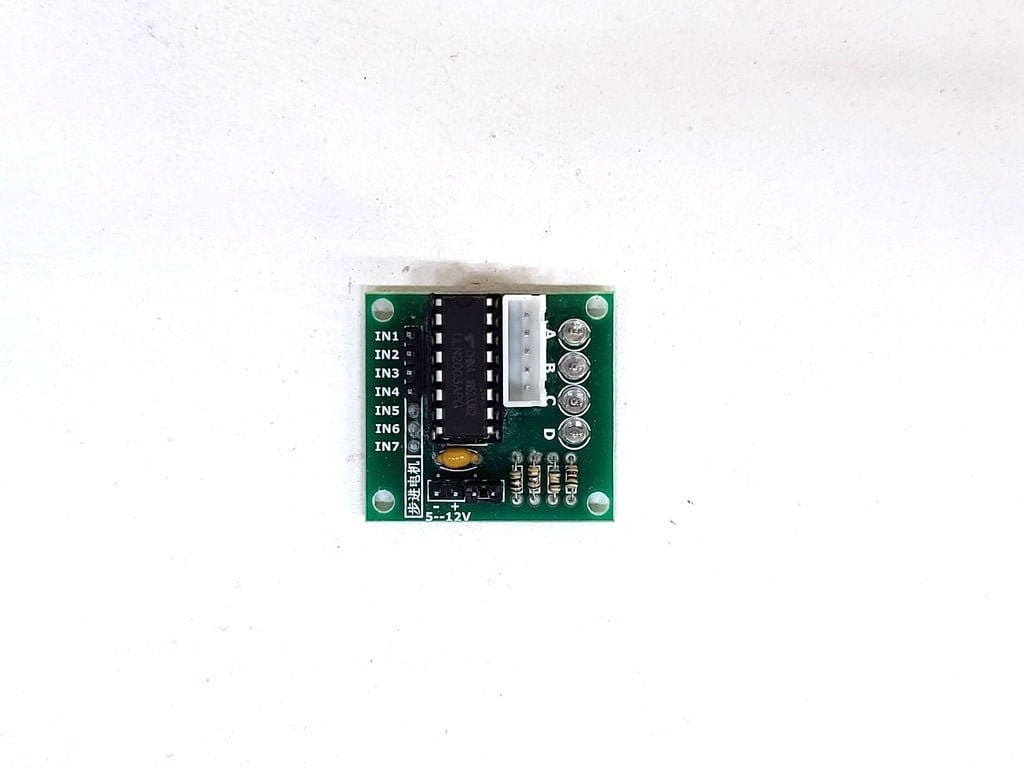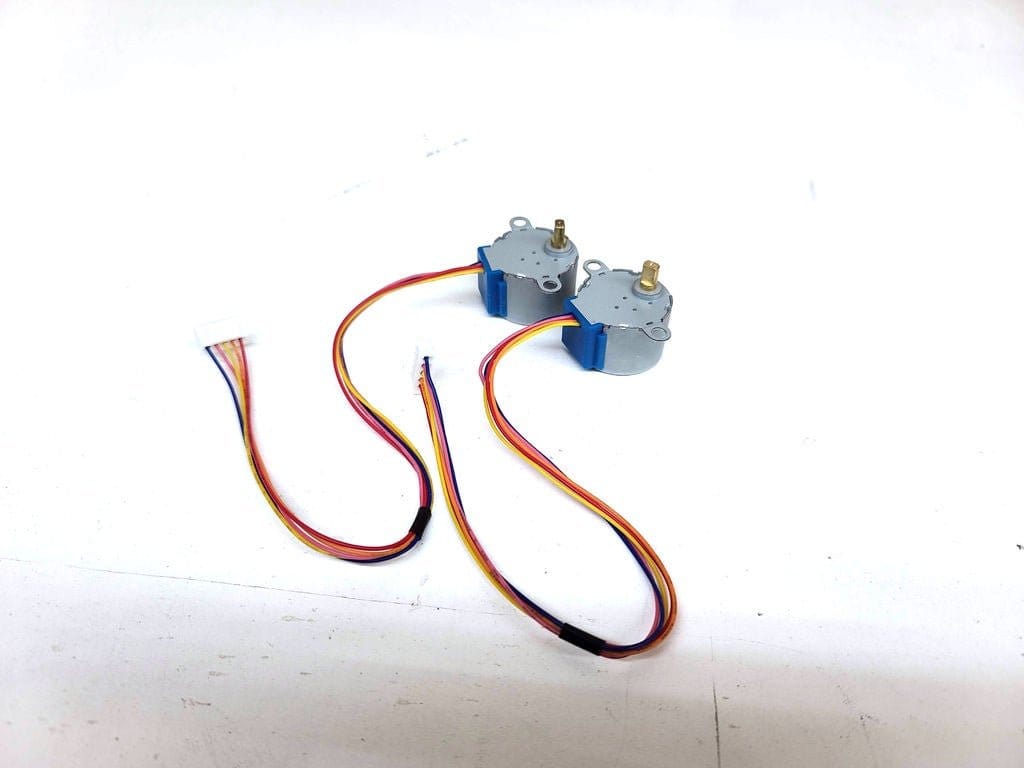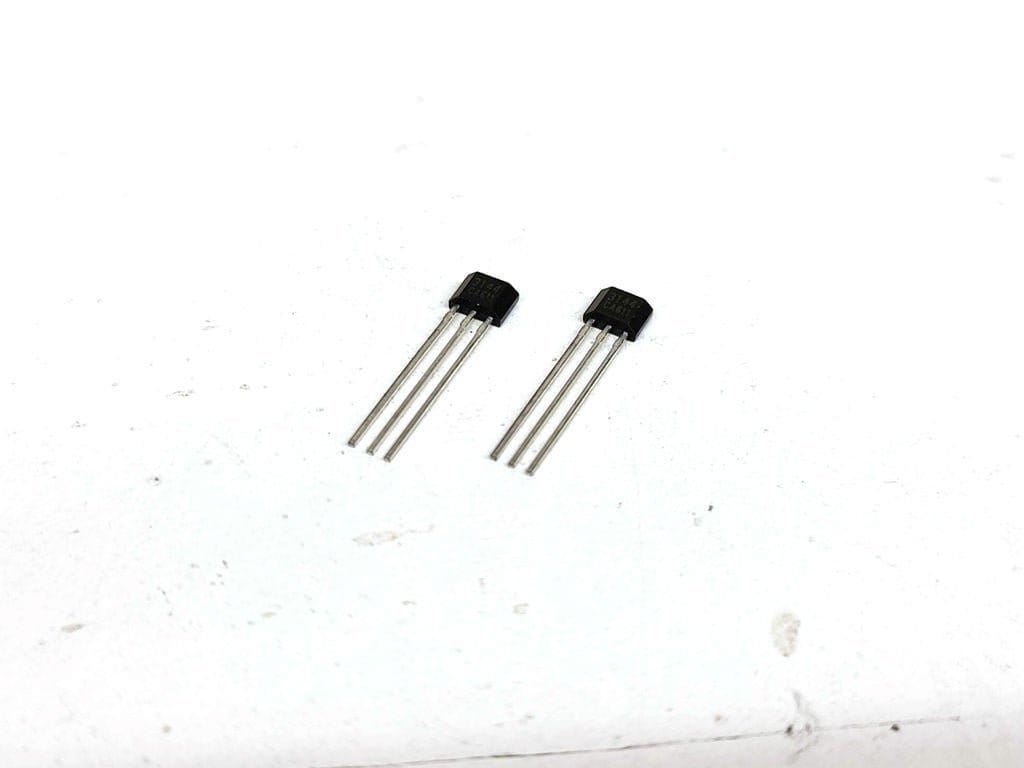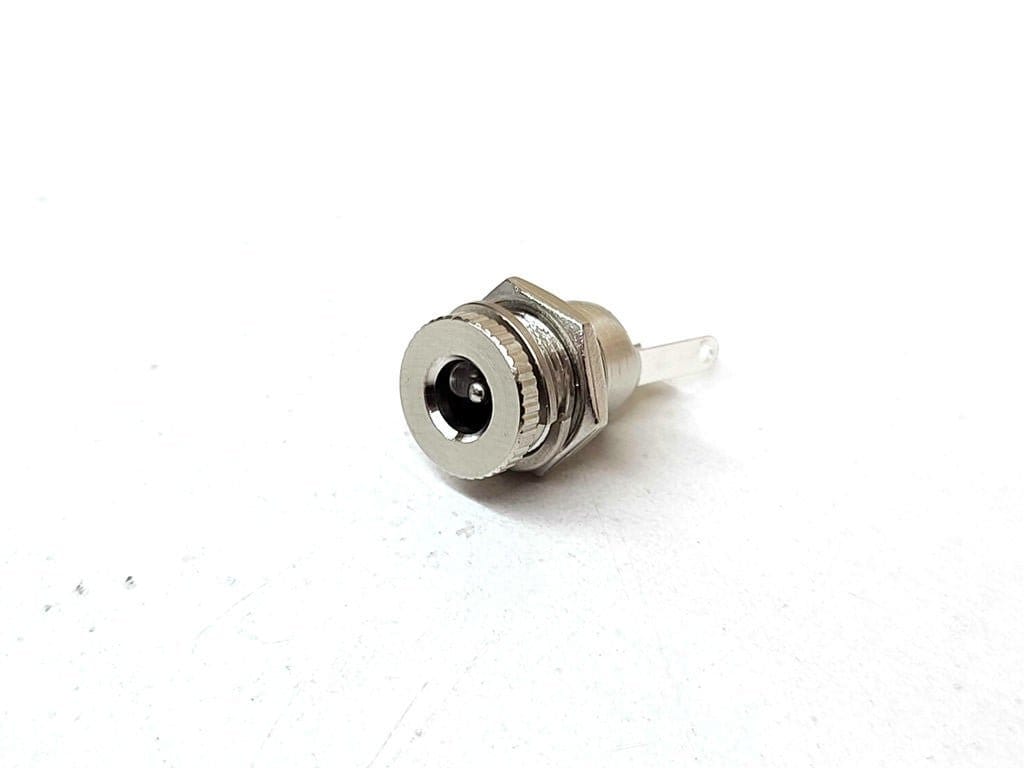 Step one: rings
For the manufacture of calendar need three rings from wood.
First master cut segment 21, and gathers from them, the three rings.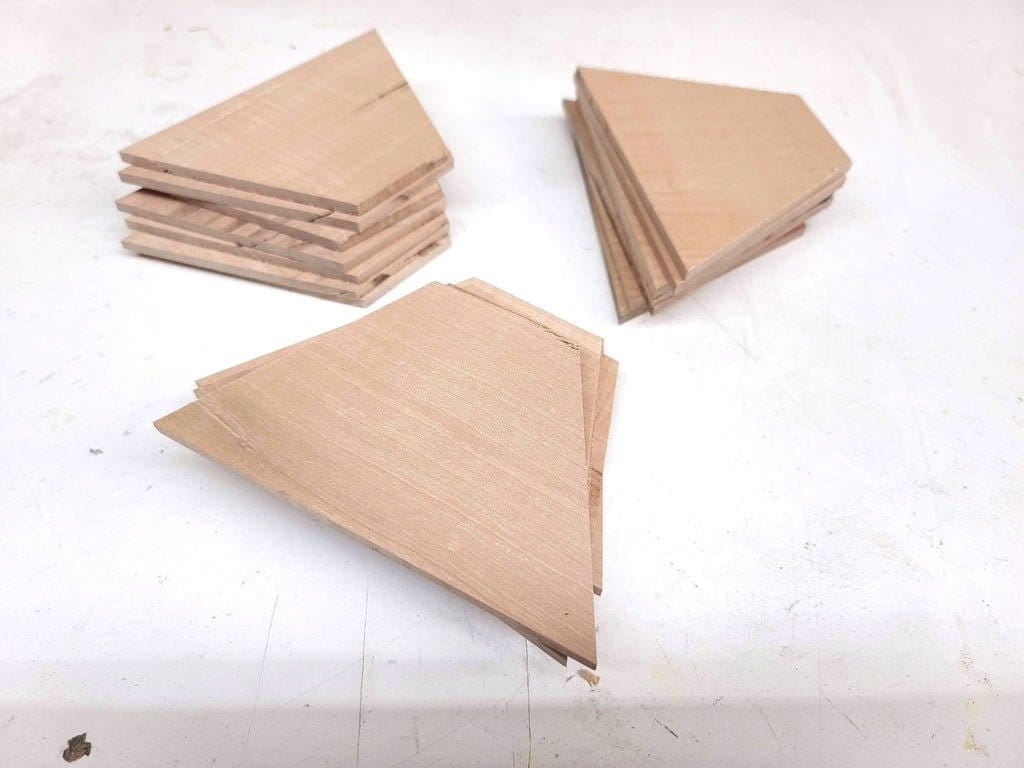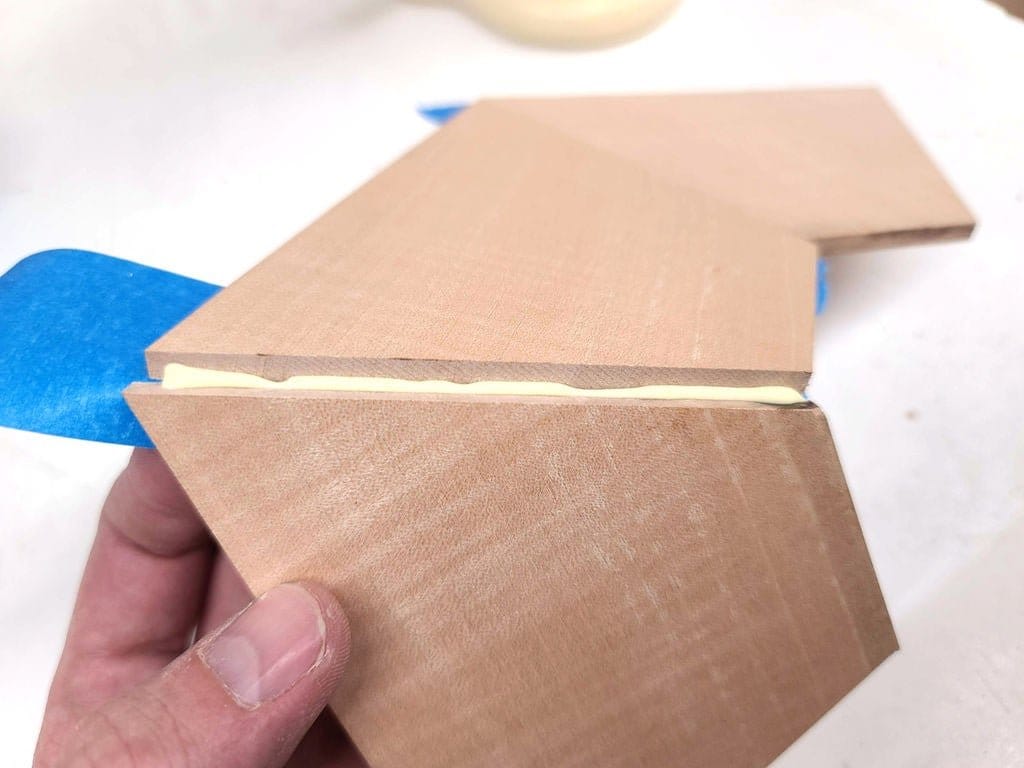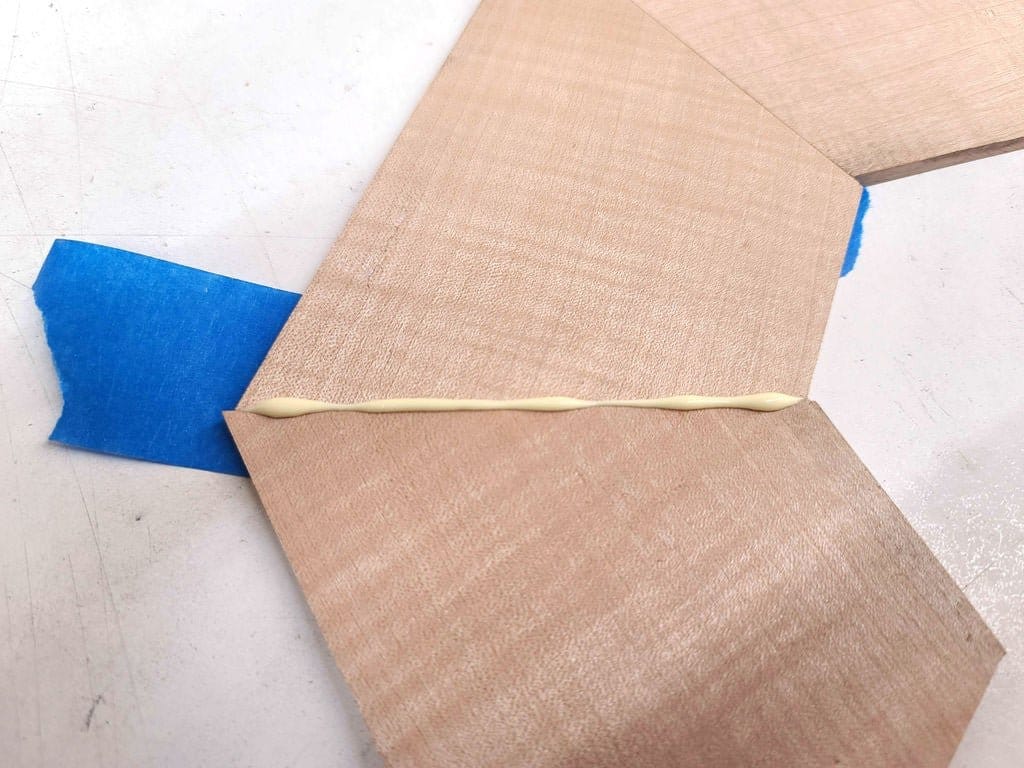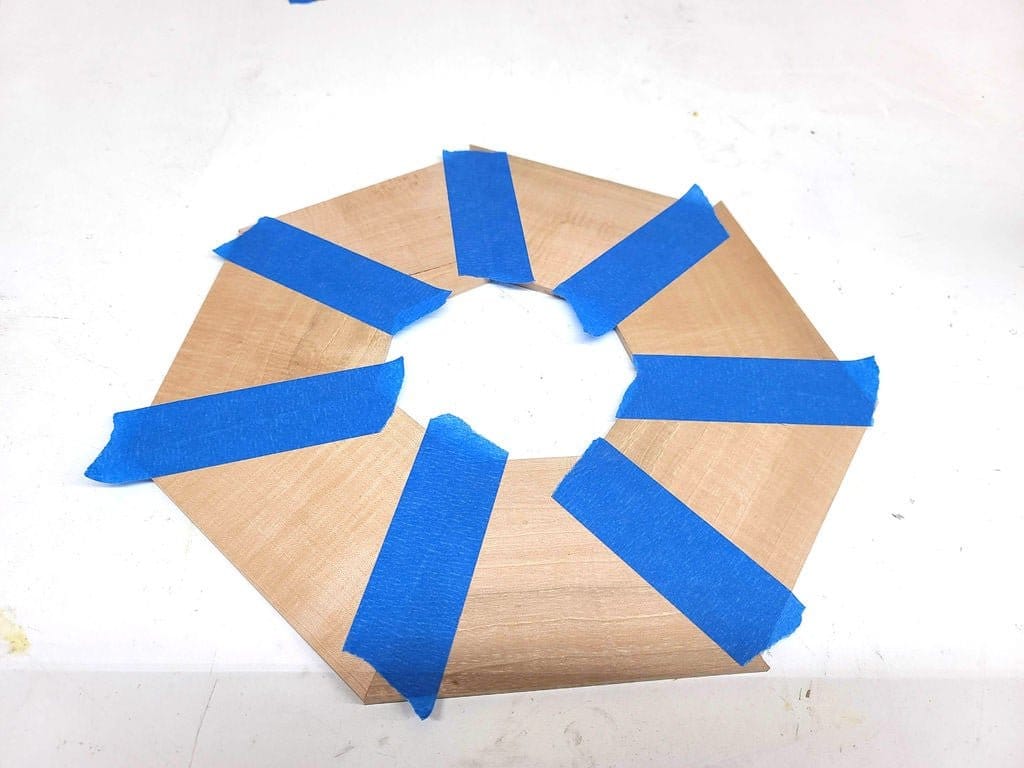 Glue the rings together.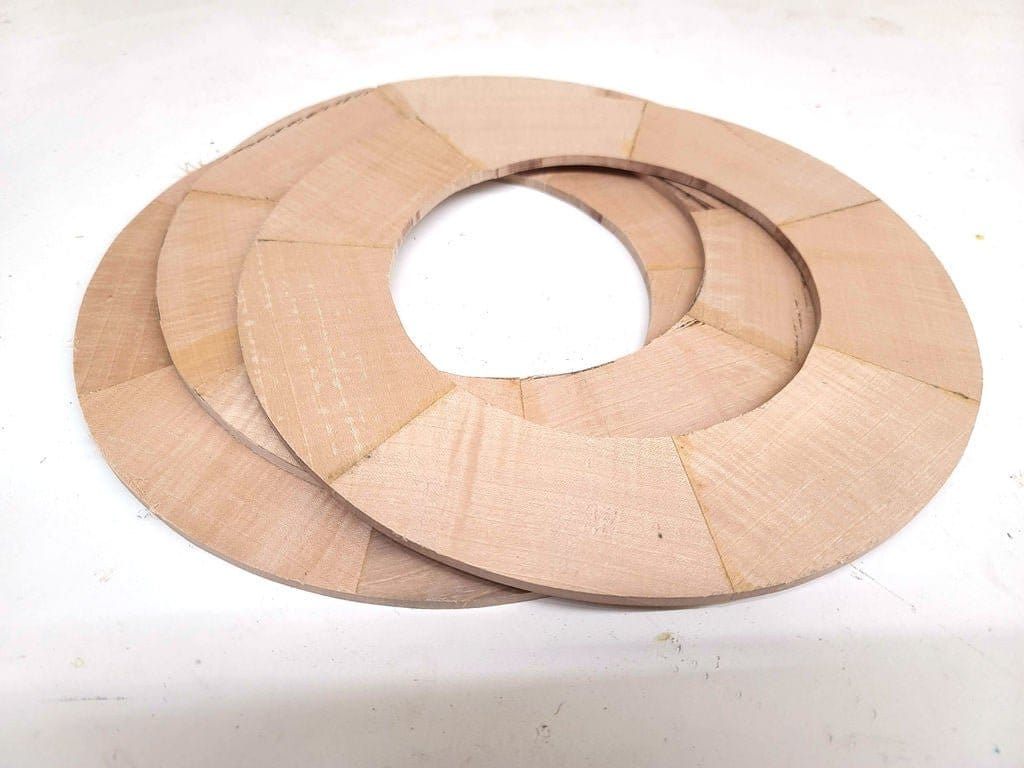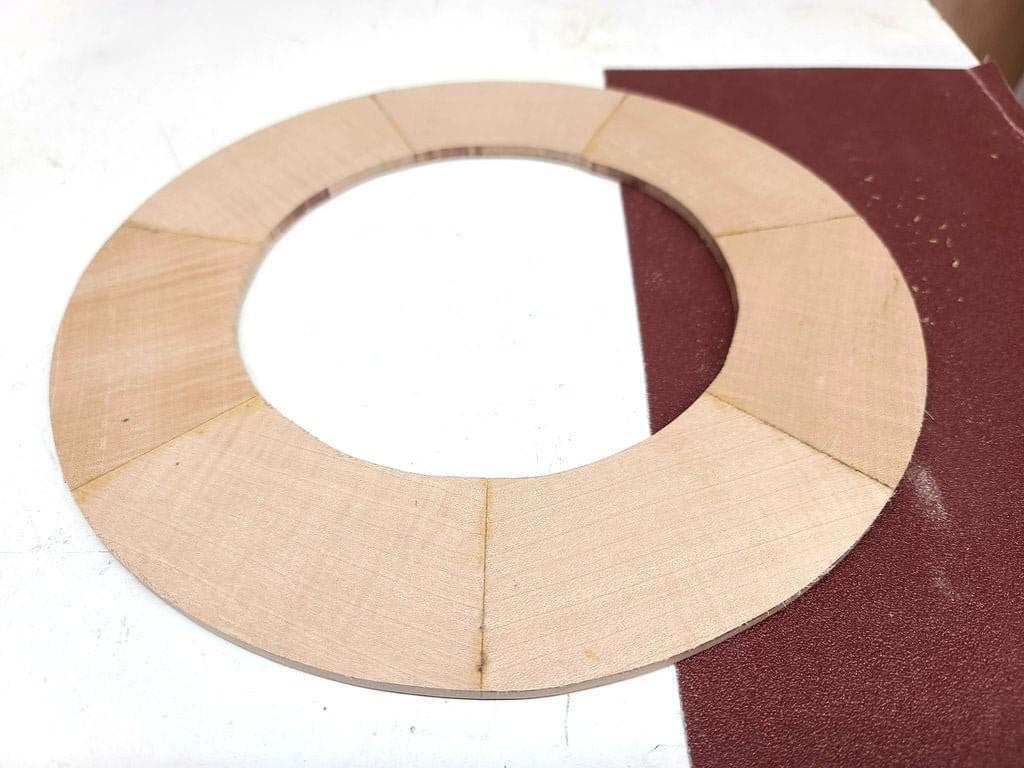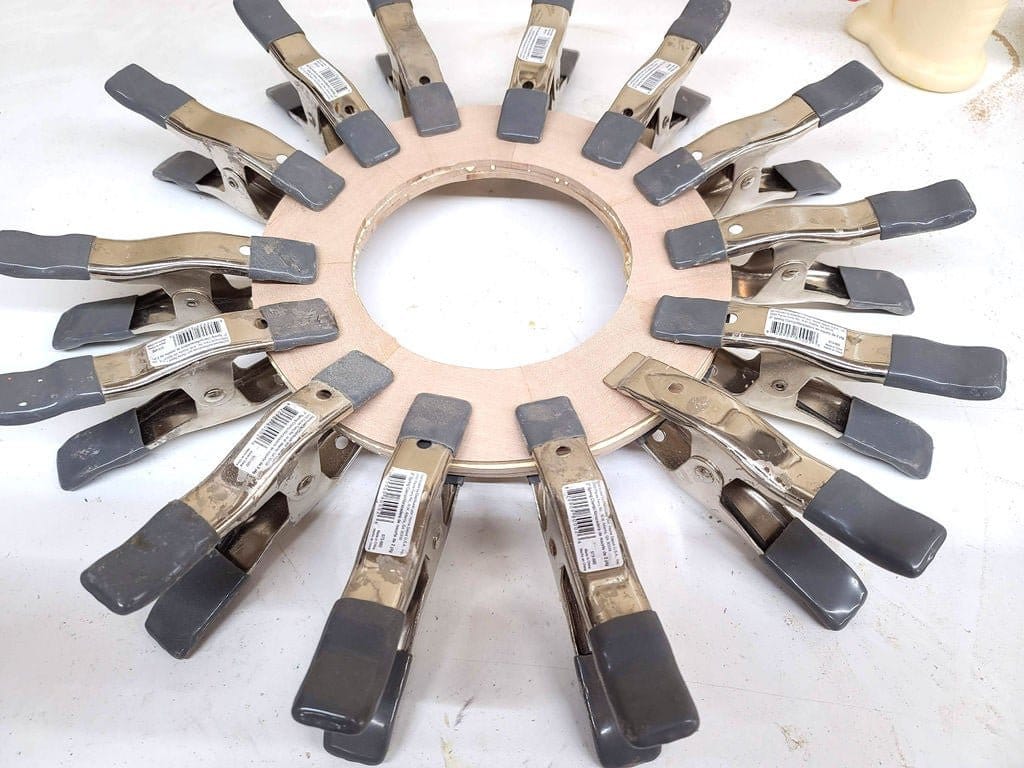 Then collects the ring of the three 12-segment rings.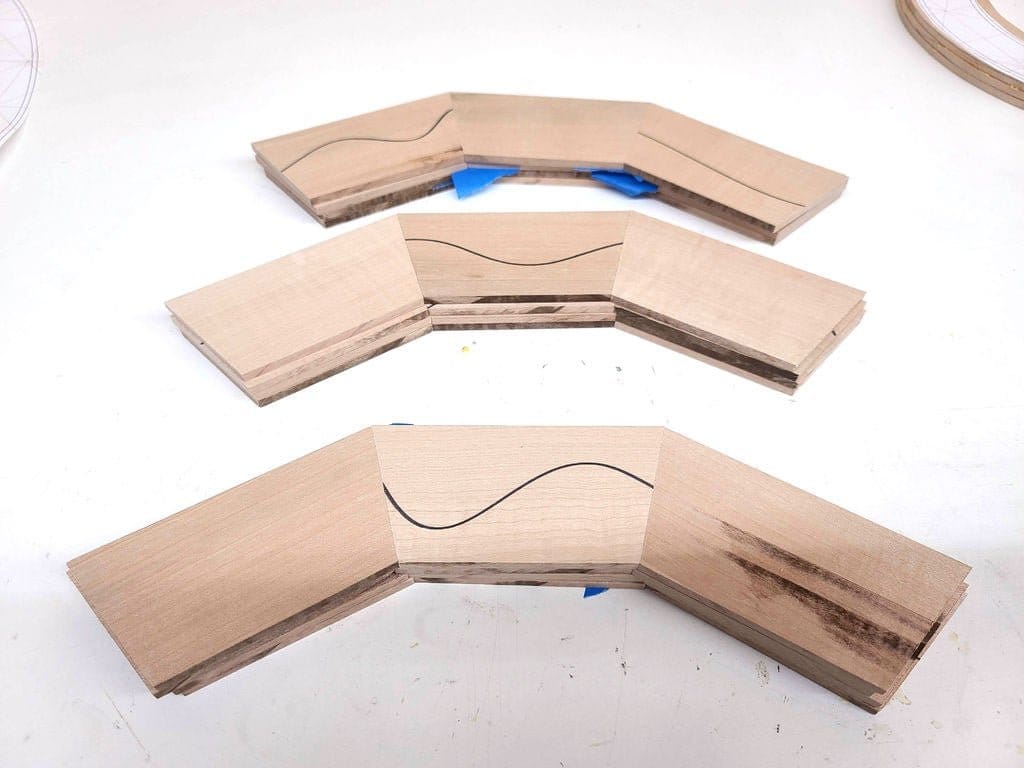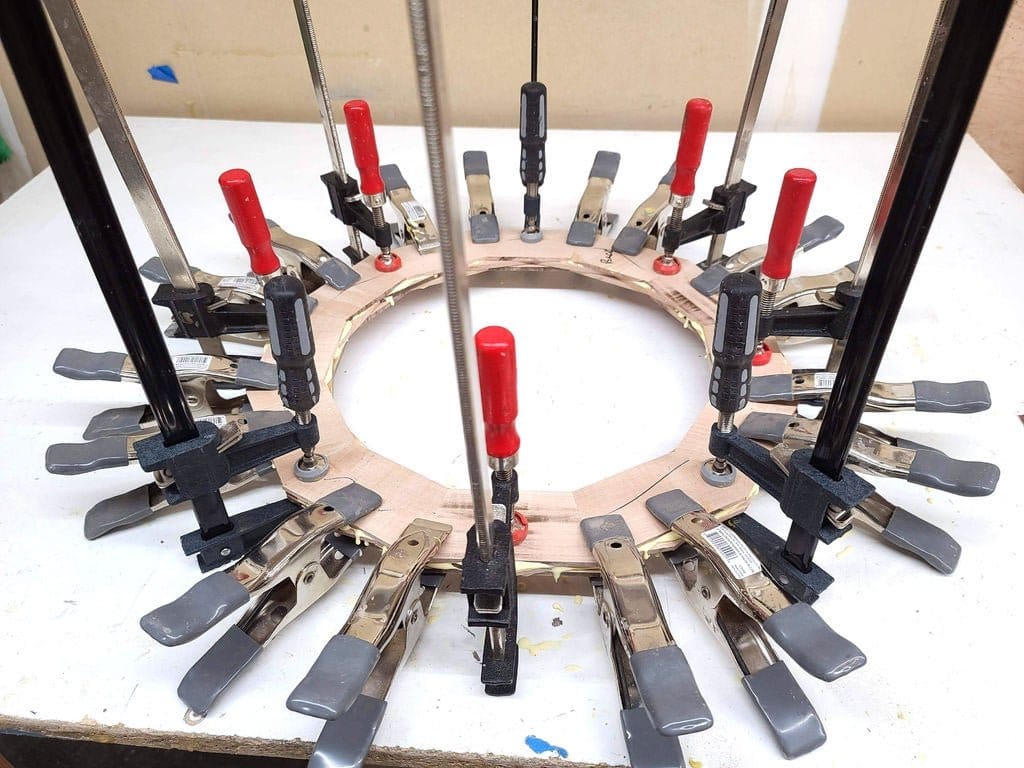 Finally, of the three 31 – segment rings.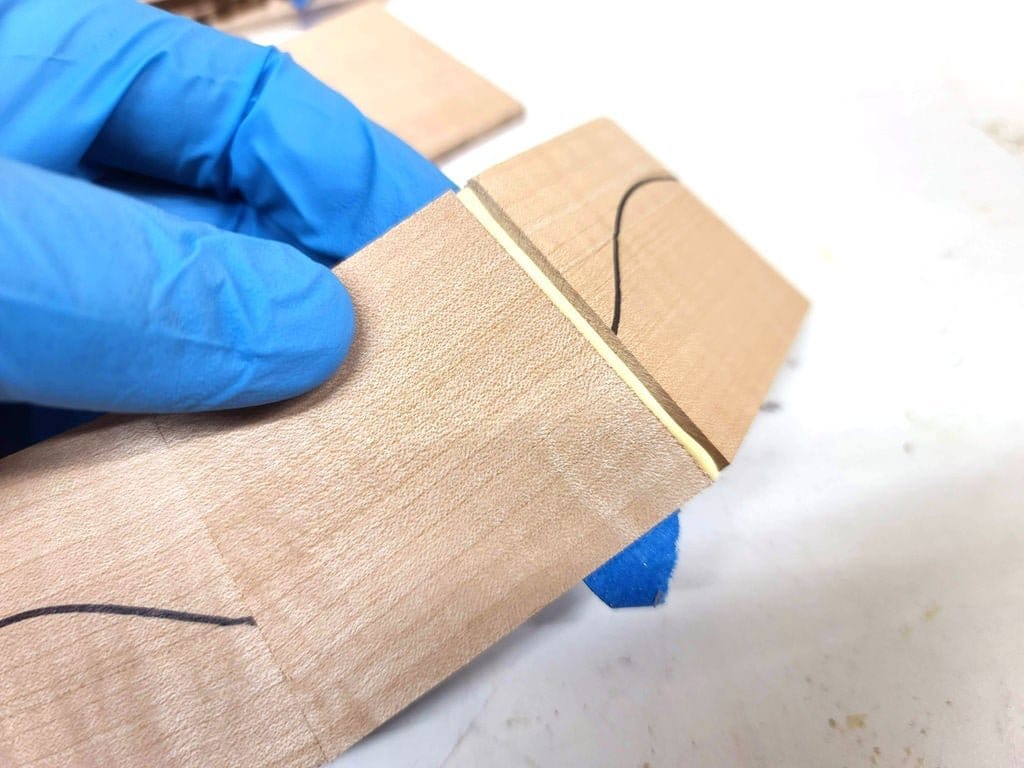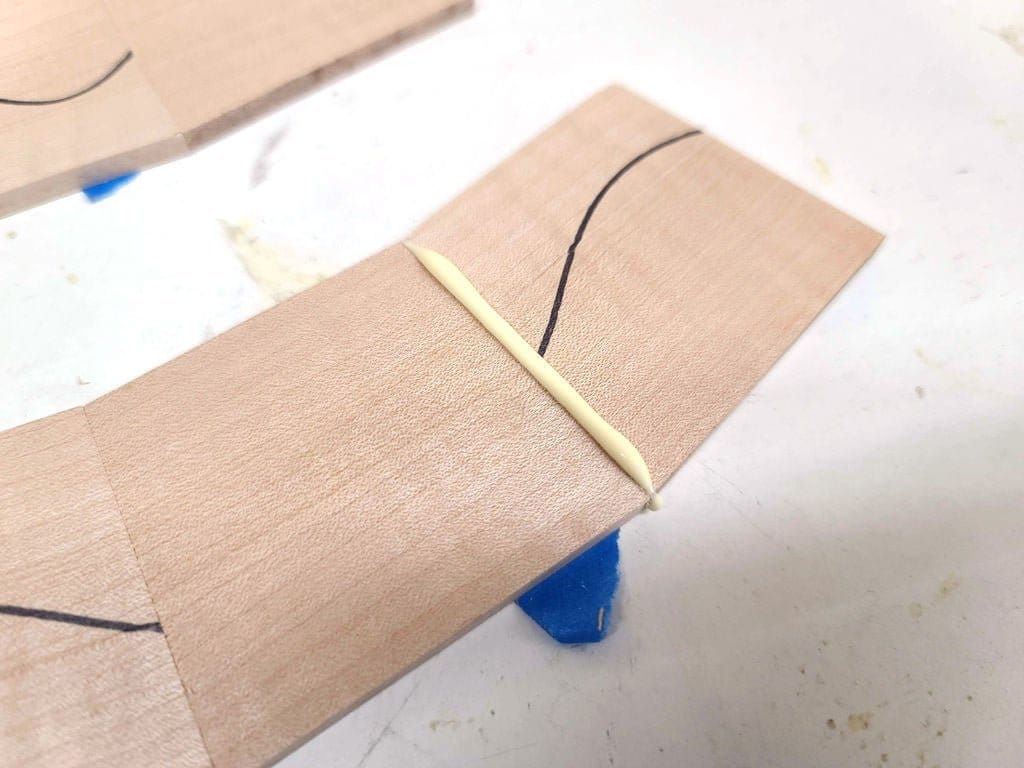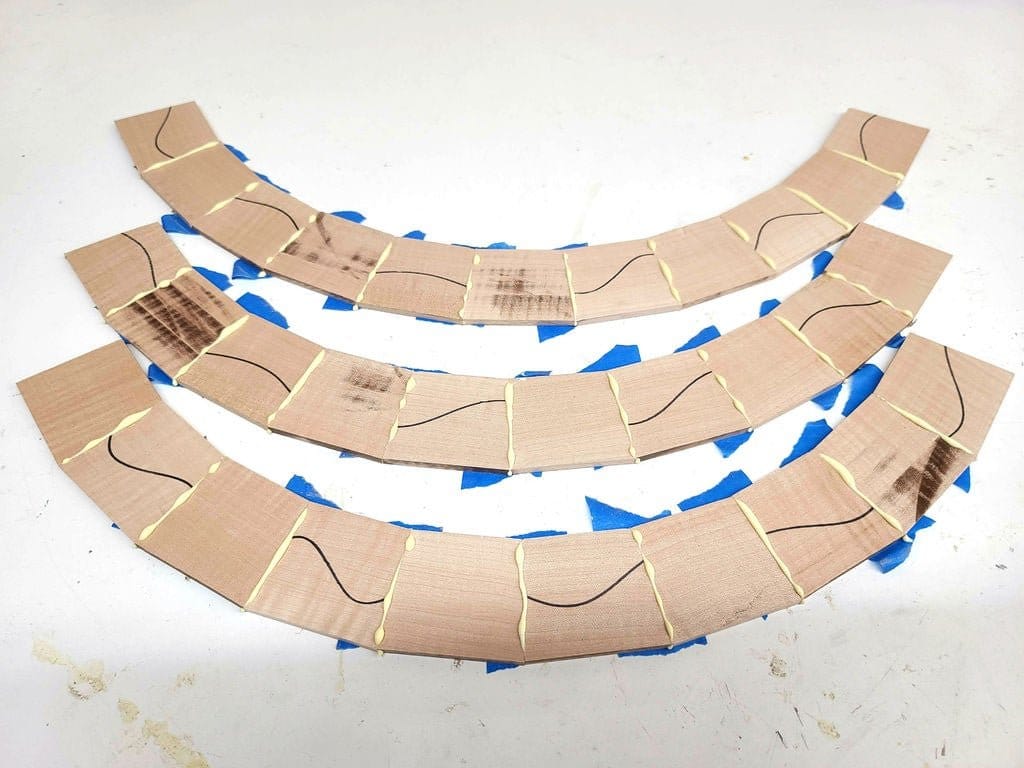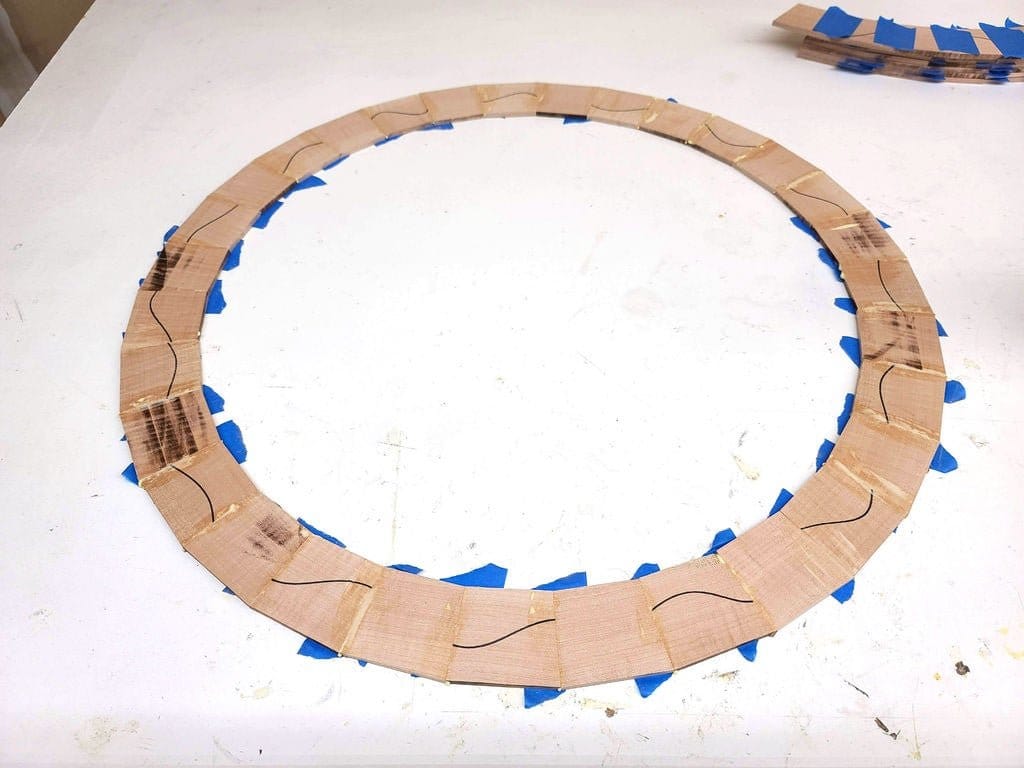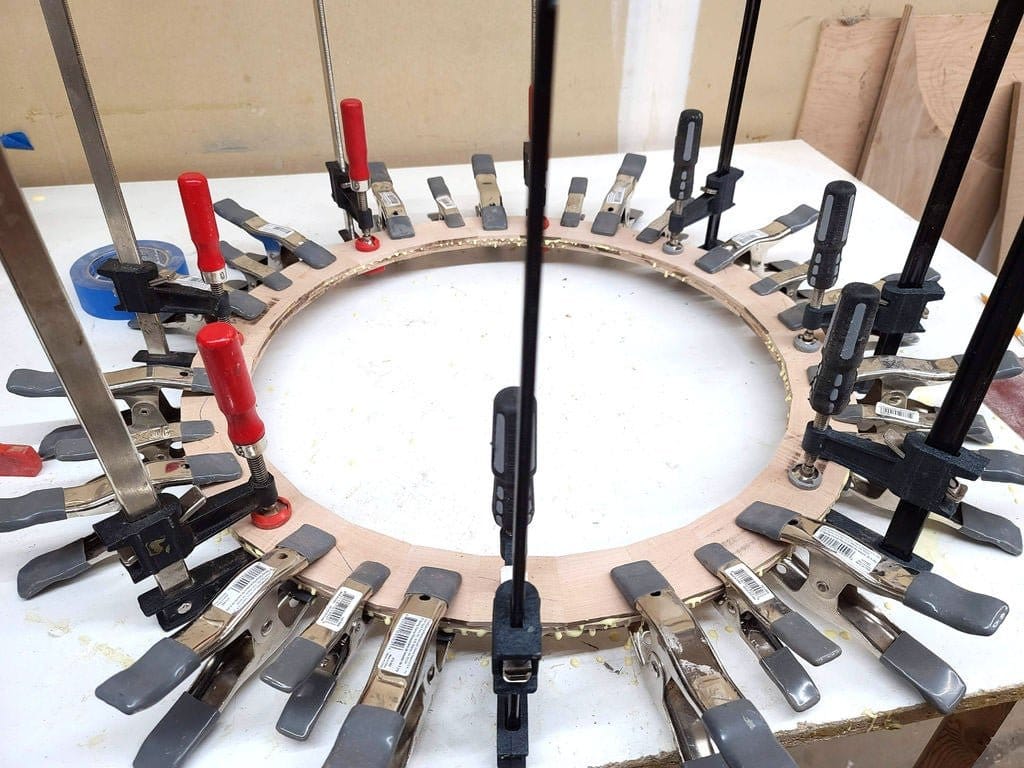 The dimensions of the following rings:
Inner diameter outer diameter
7 segments 177 mm 254 mm
12 segments 330 mm 406 mm
31 segment 482 mm 558 mm
Step two: the pattern
Prints on paper template and glued to the ring.
Circular Clock.PDF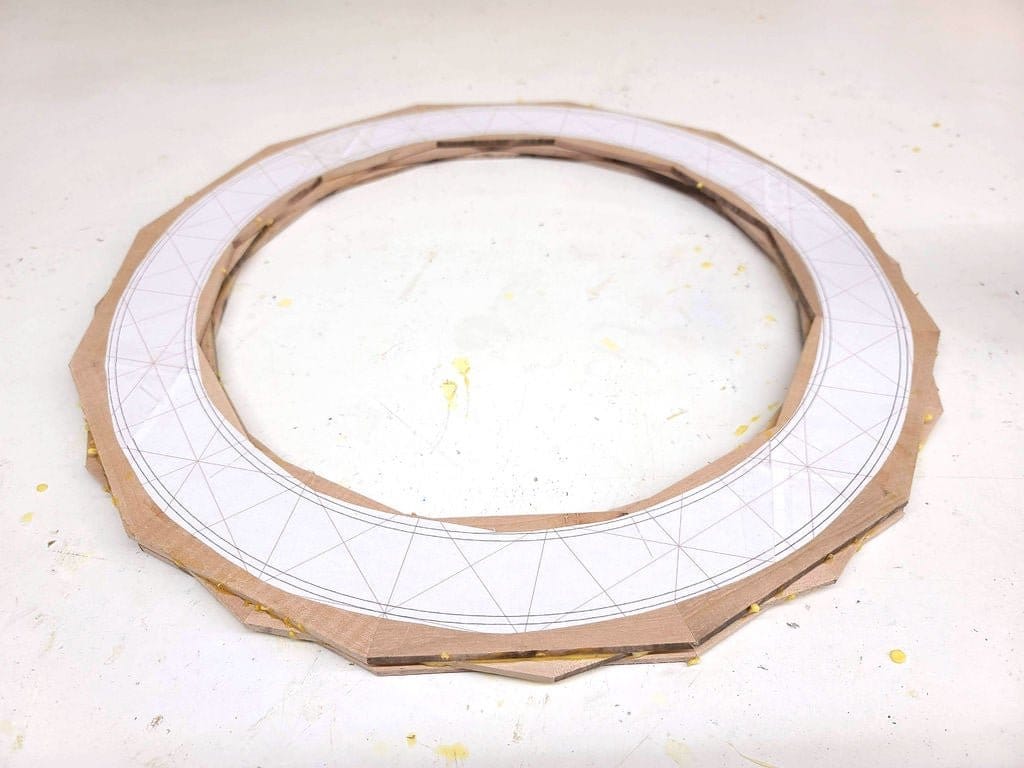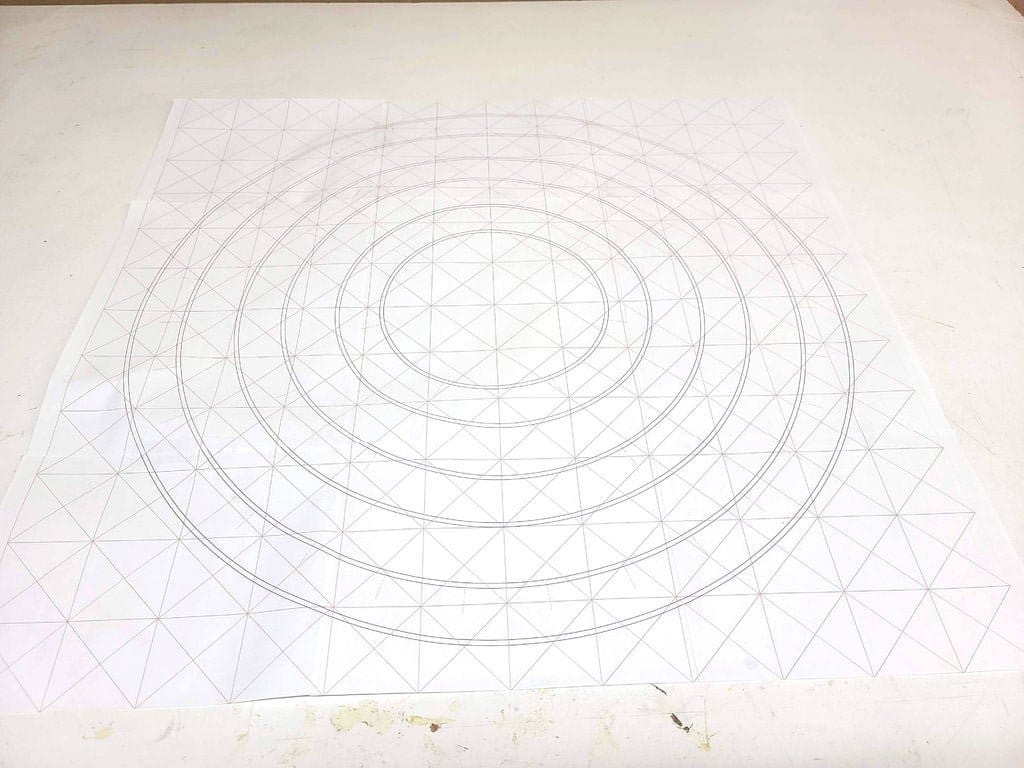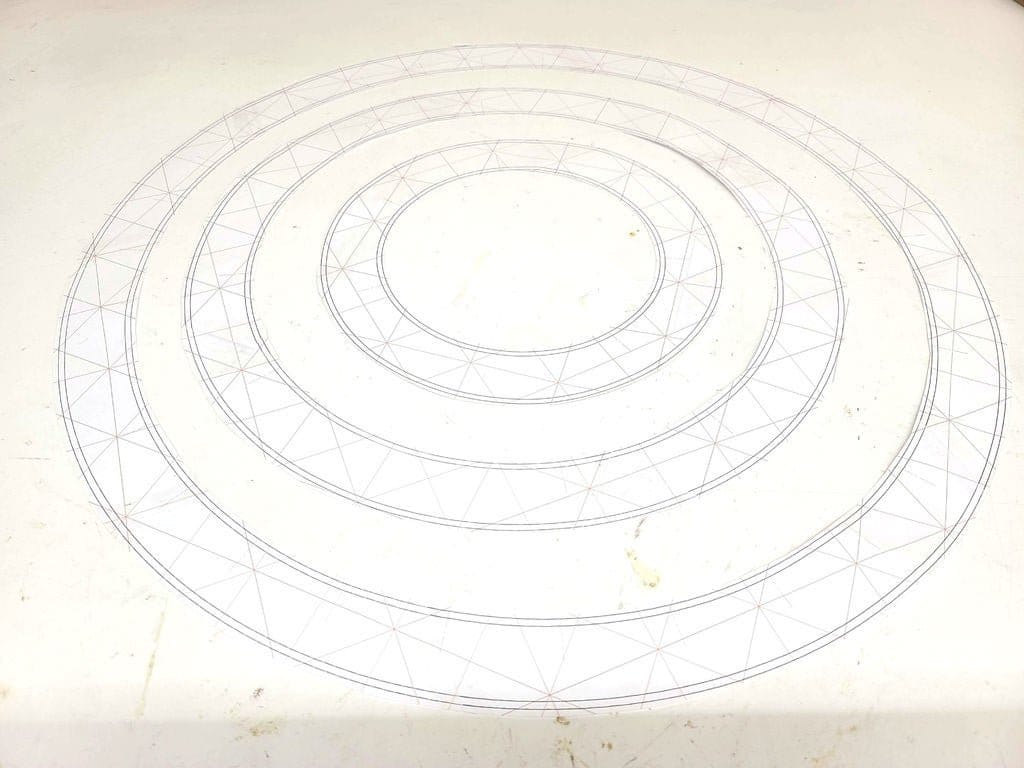 Using Slipchenko grinds ring to the desired size.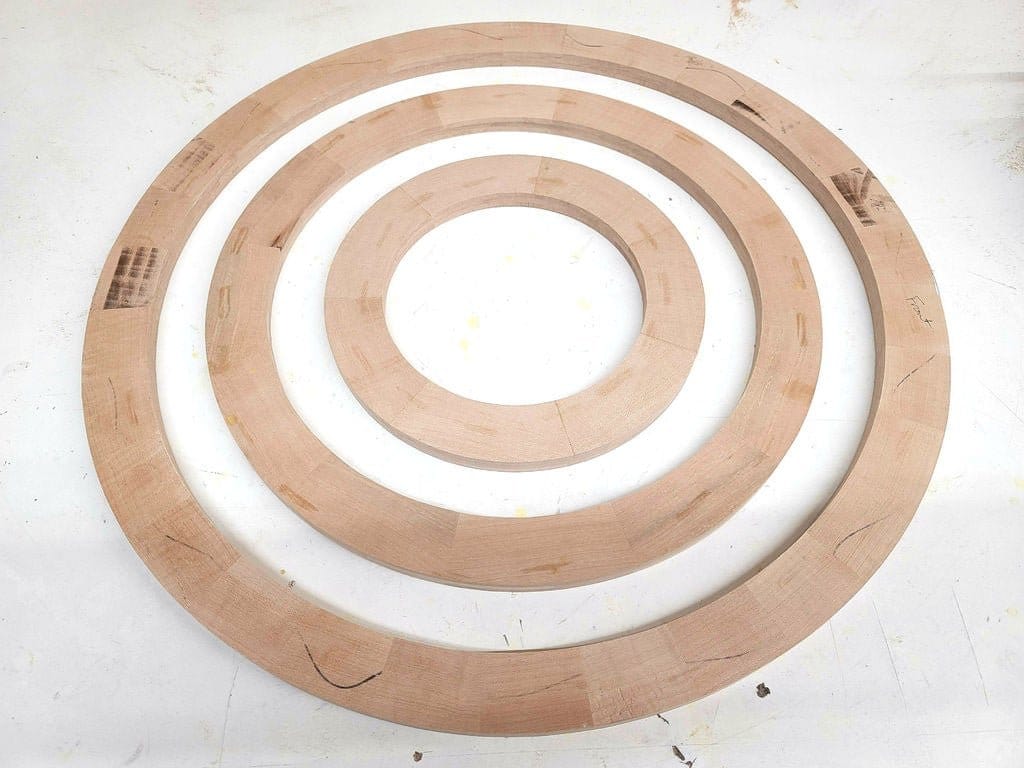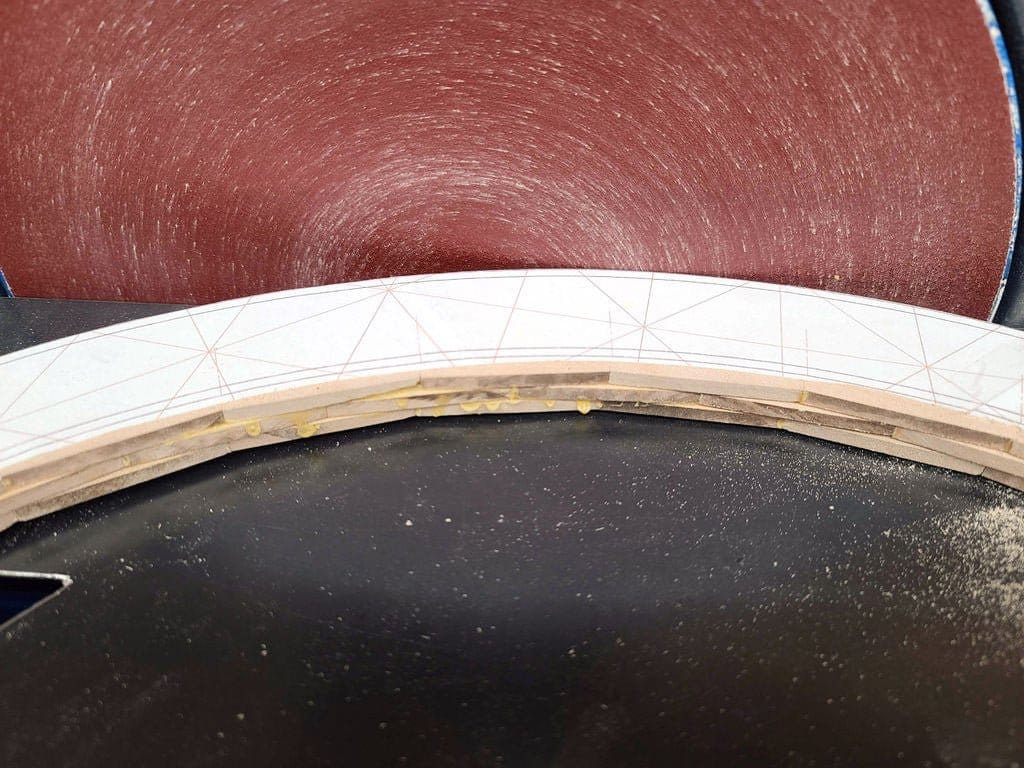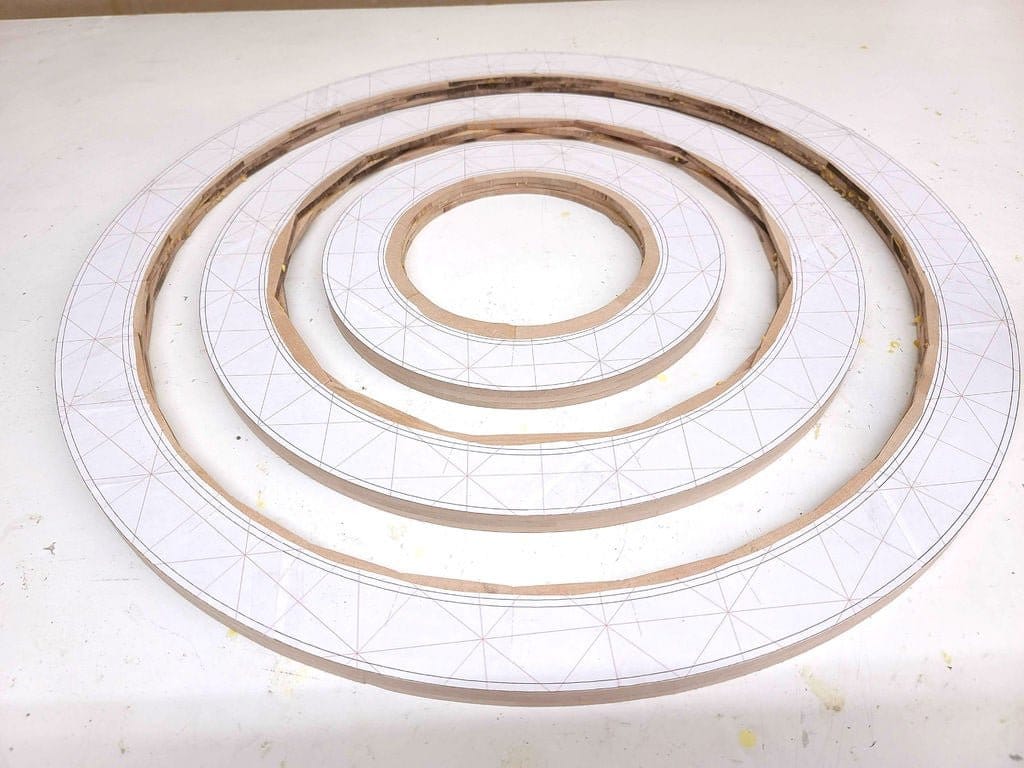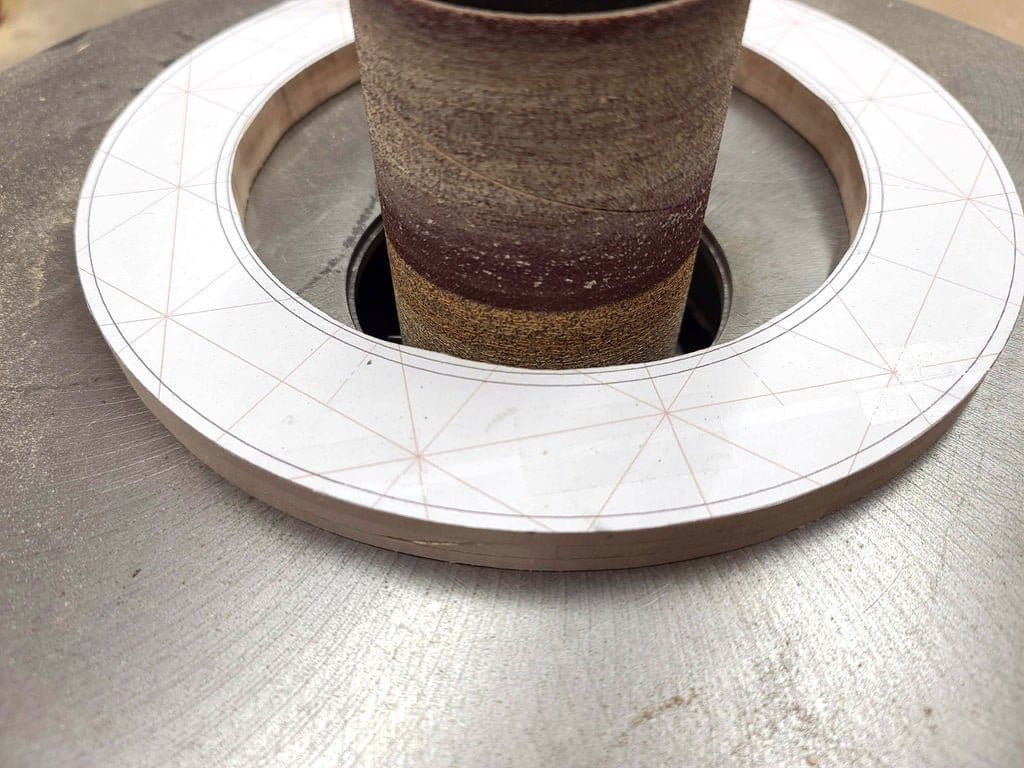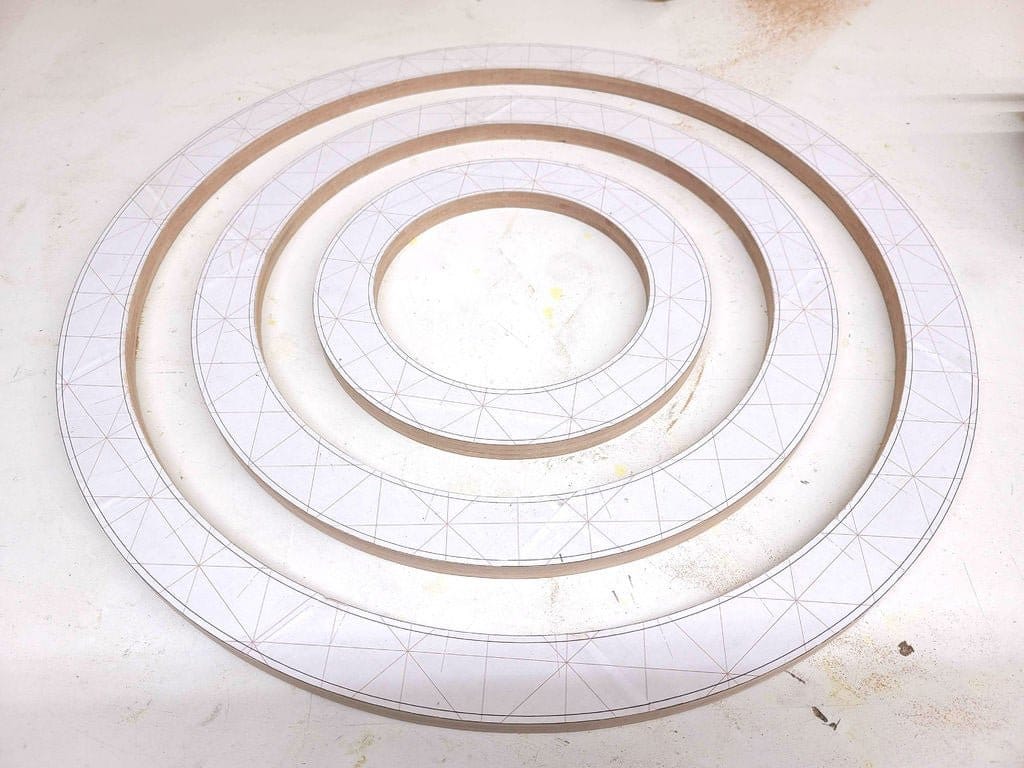 Step three: gear
Printed on 3D-printer parts gears.
Name of Day of Week Ring Gear Segment 5.STL
Name of Month, Gear Ring Segment 1 6.STL
Name of Month Ring Gear Segment 2 6.STL
Number of Day 1 Ring Gear Segment 12.STL
Number of Day Ring Gear Segment 2 1.STL
Collects three gears. In one of the segments of each of the gear sets magnet South pole up.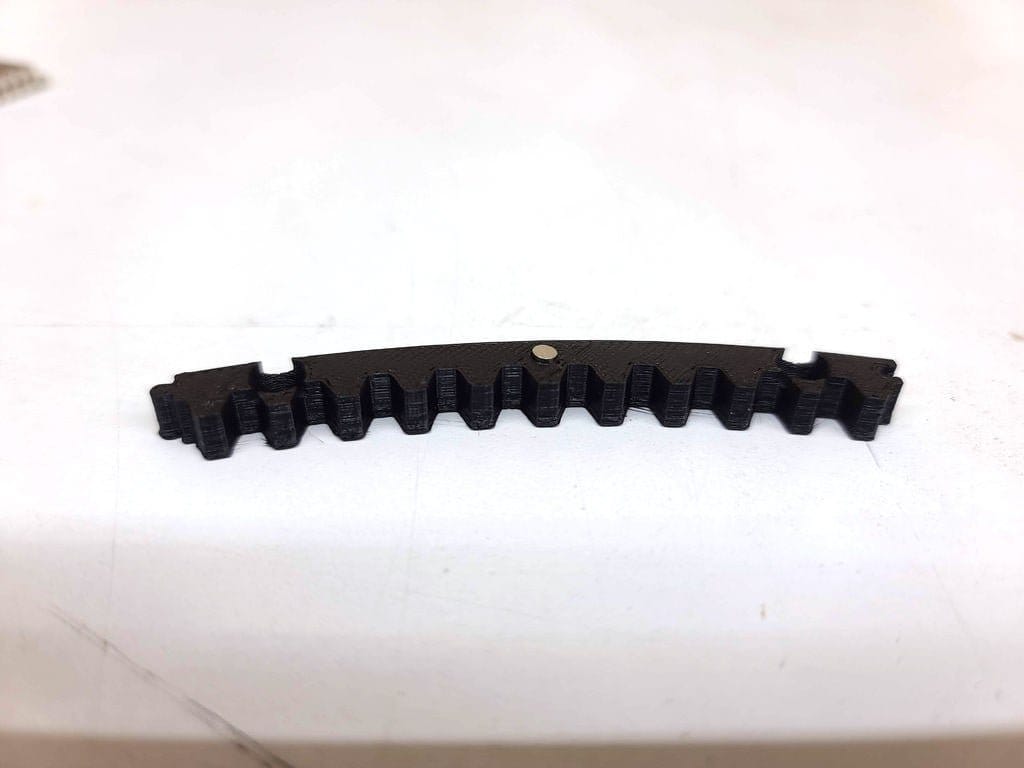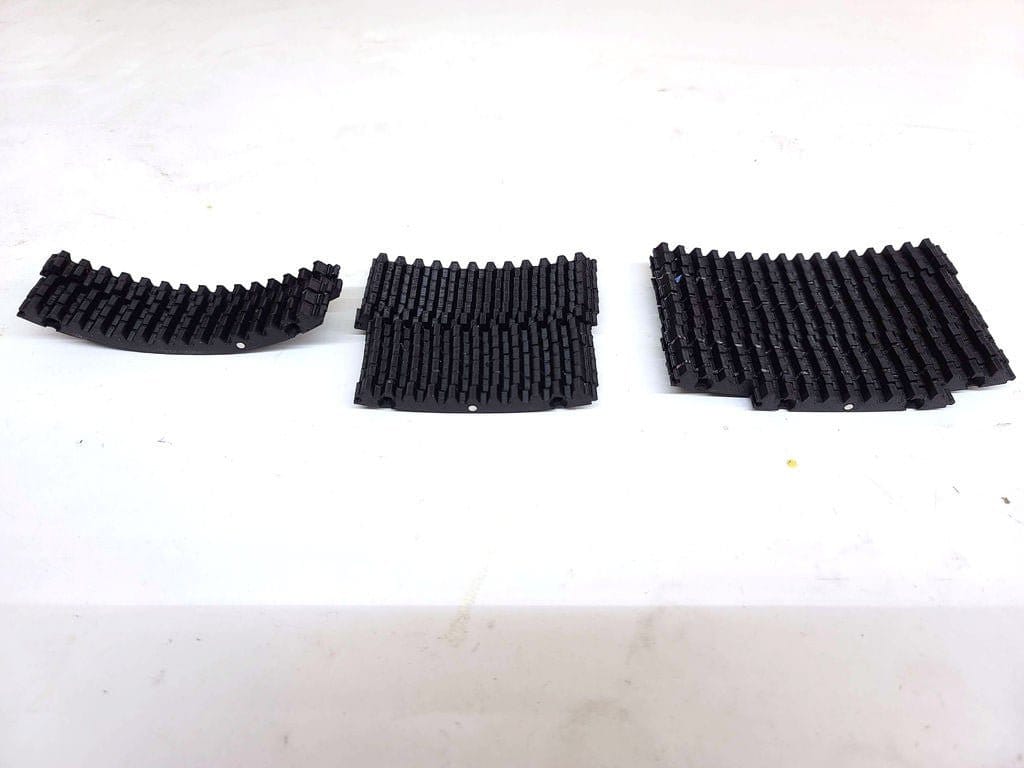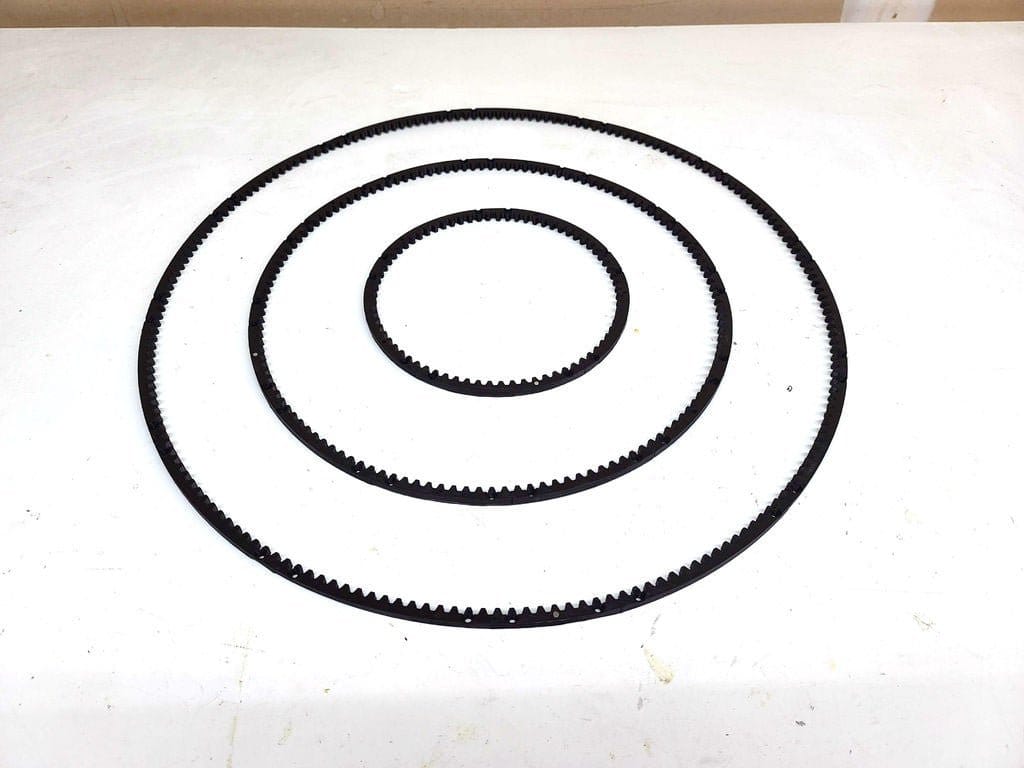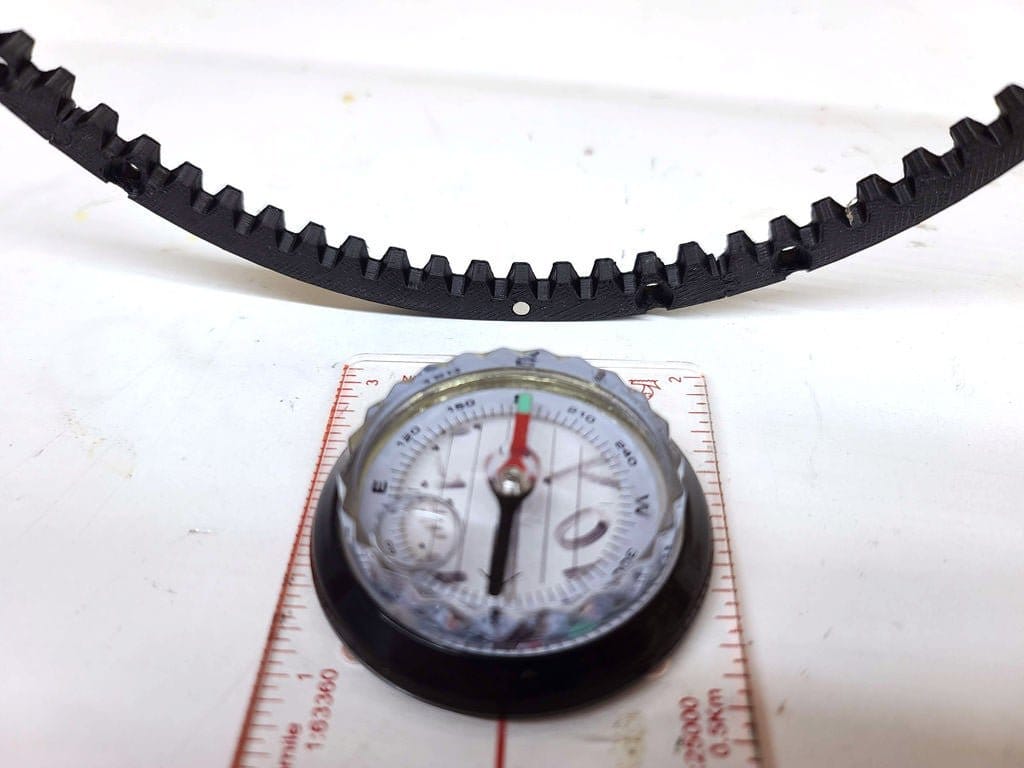 Step four: install the gears
On wooden moulds rings on the inner edge of the groove.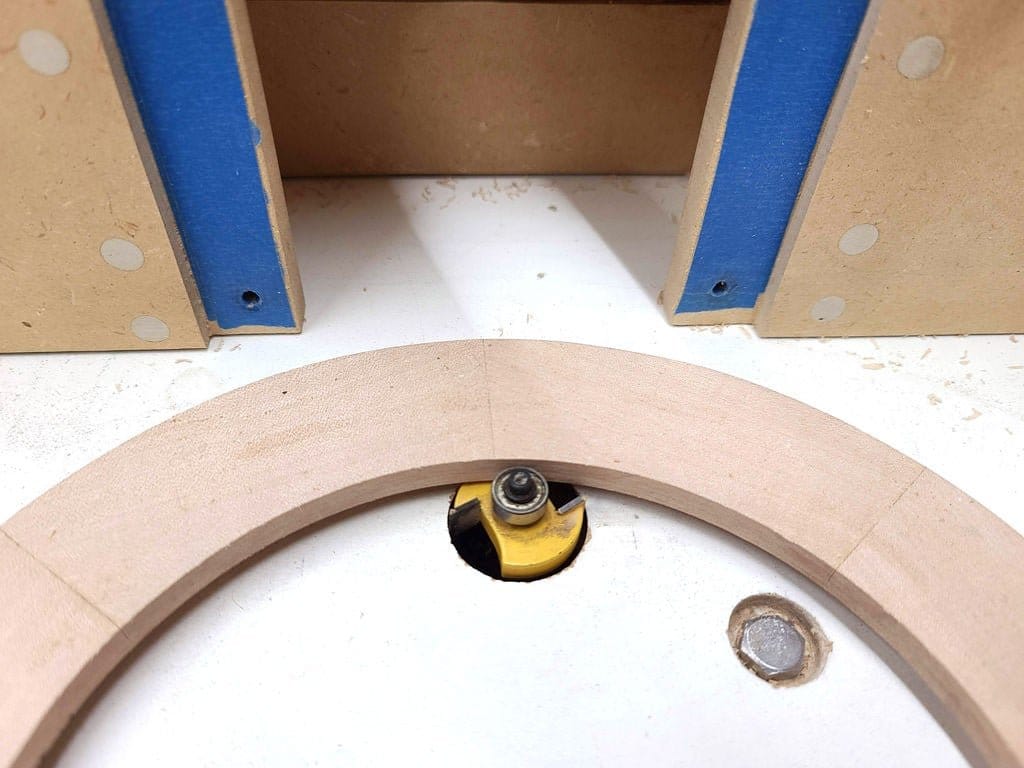 Sets ring. Drill holes and fix by screws.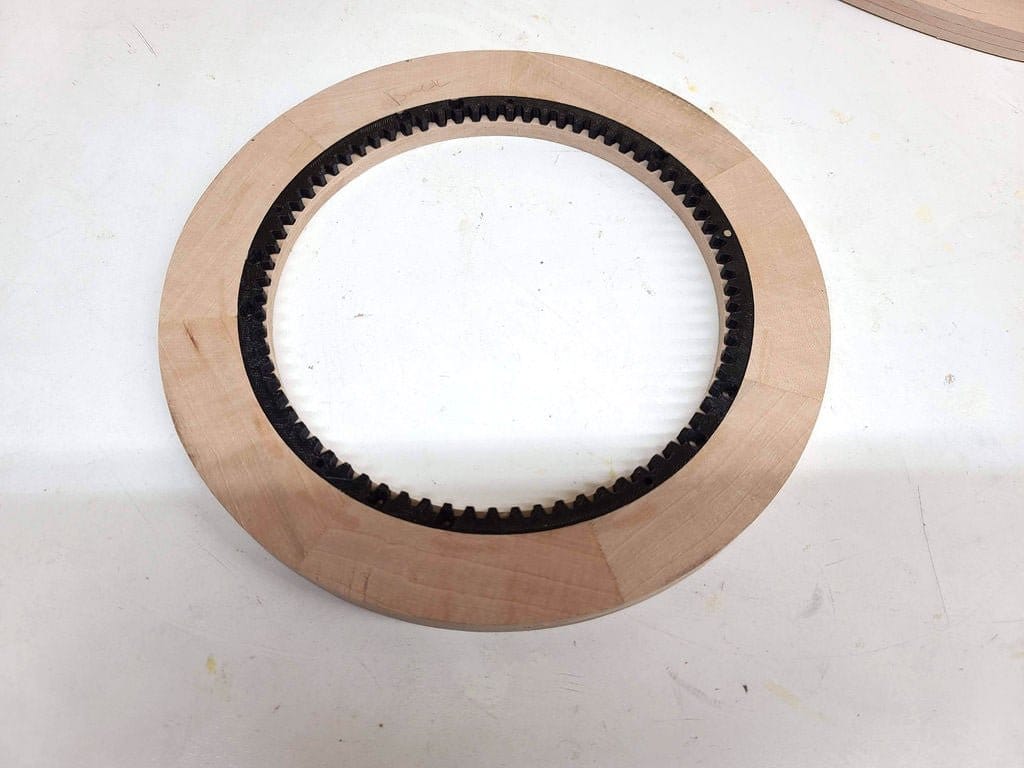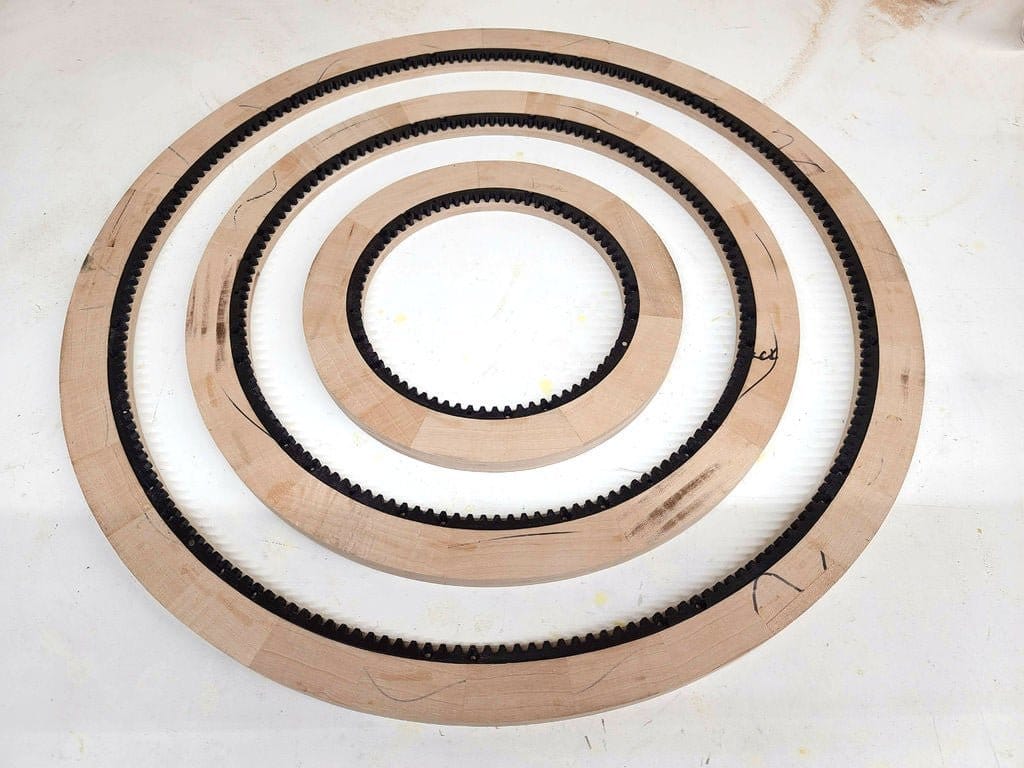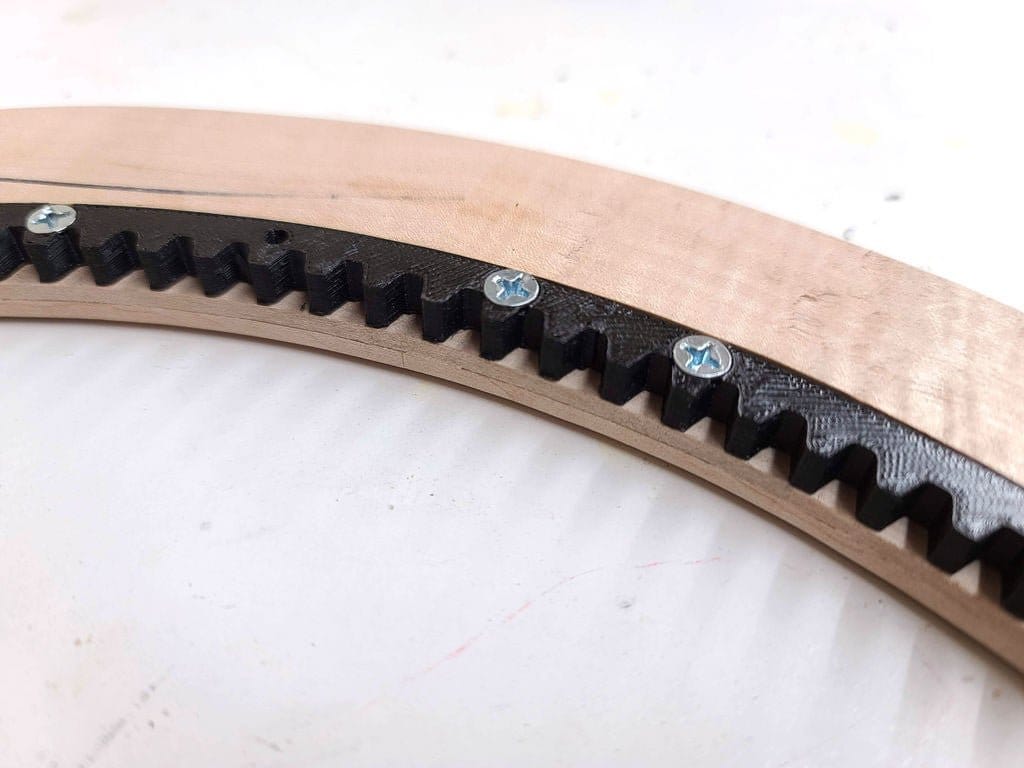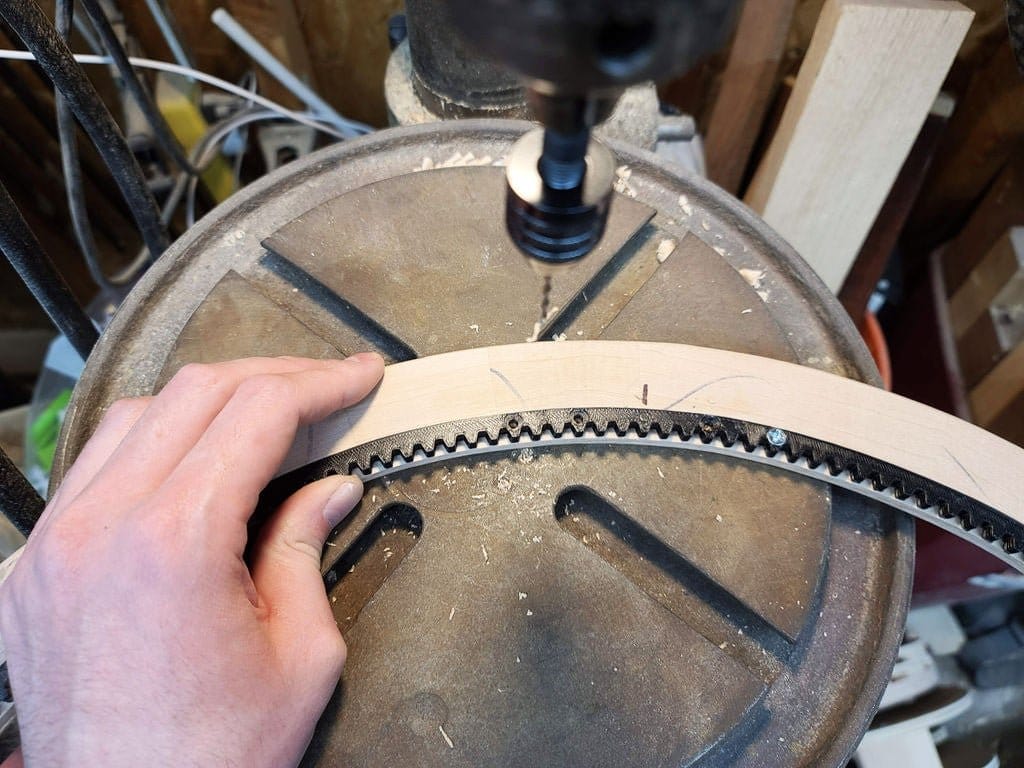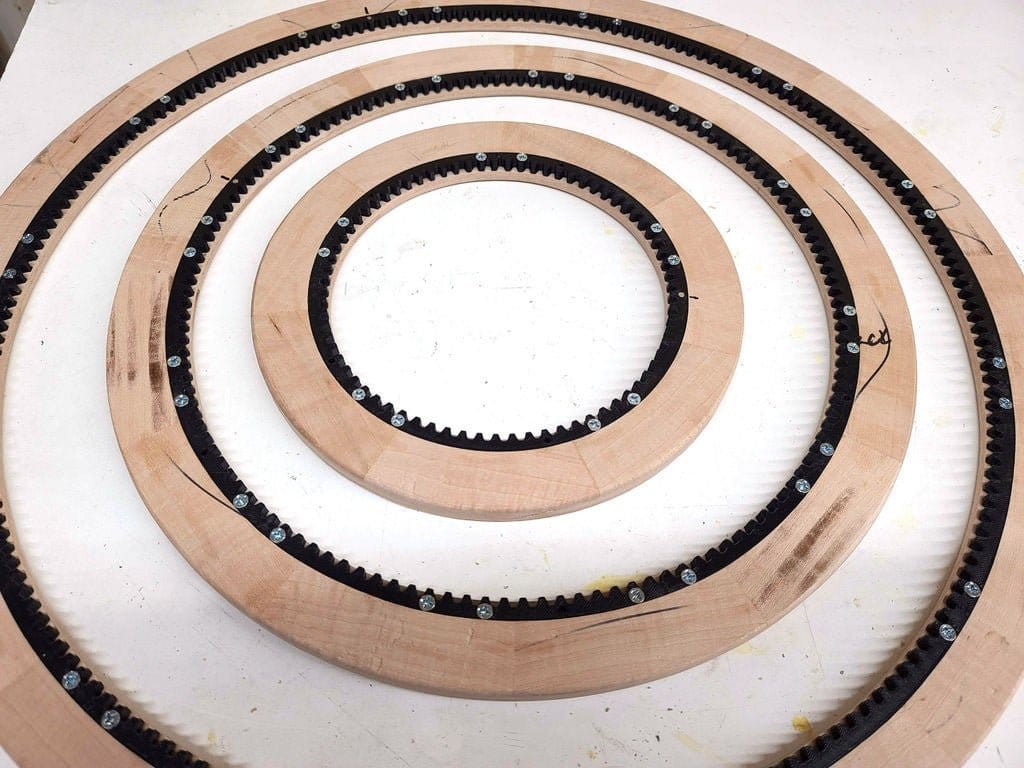 Step five: print the rest of the details
Prints brackets, three cylindrical toothed wheels, the mounting for the Arduino and the supports 12 for mounting electronics.
Spur_v2.STL
Standoffs.STL
Stepper Bracket 1_v2.STL
Stepper Bracket 2_v2.STL
Stepper Bracket 3_v2.STL
Nano Mount.STL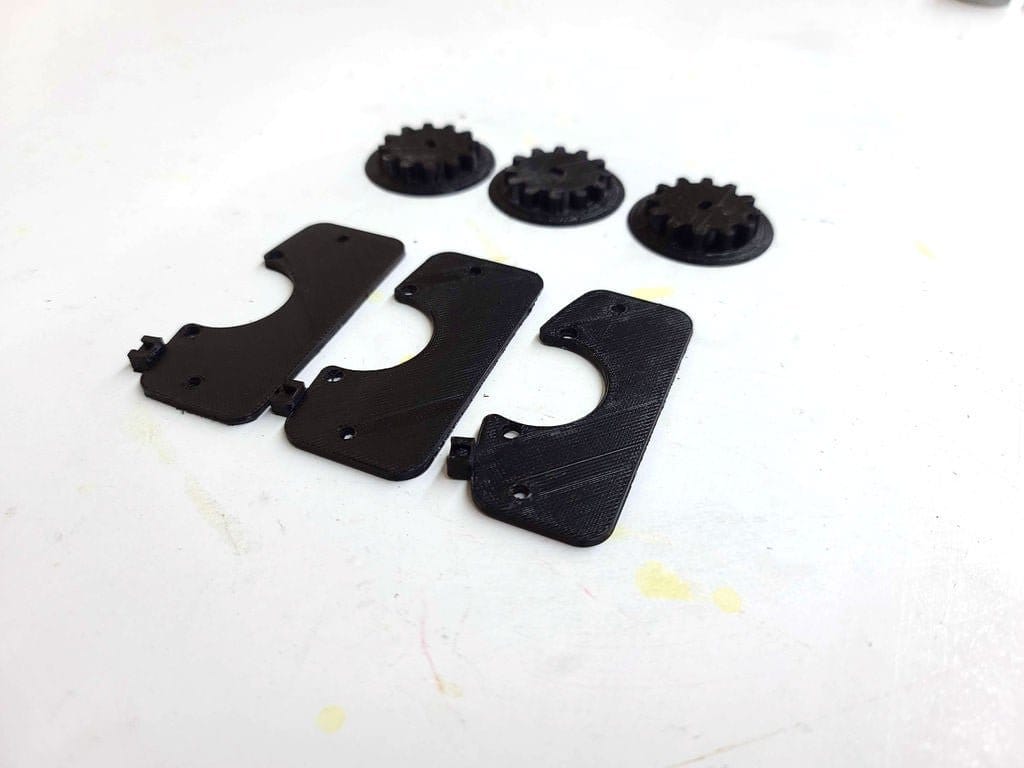 Step six: panel mount stepper motors
First, the master prints the template and the template produces the three pillars.
Ring Supports.PDF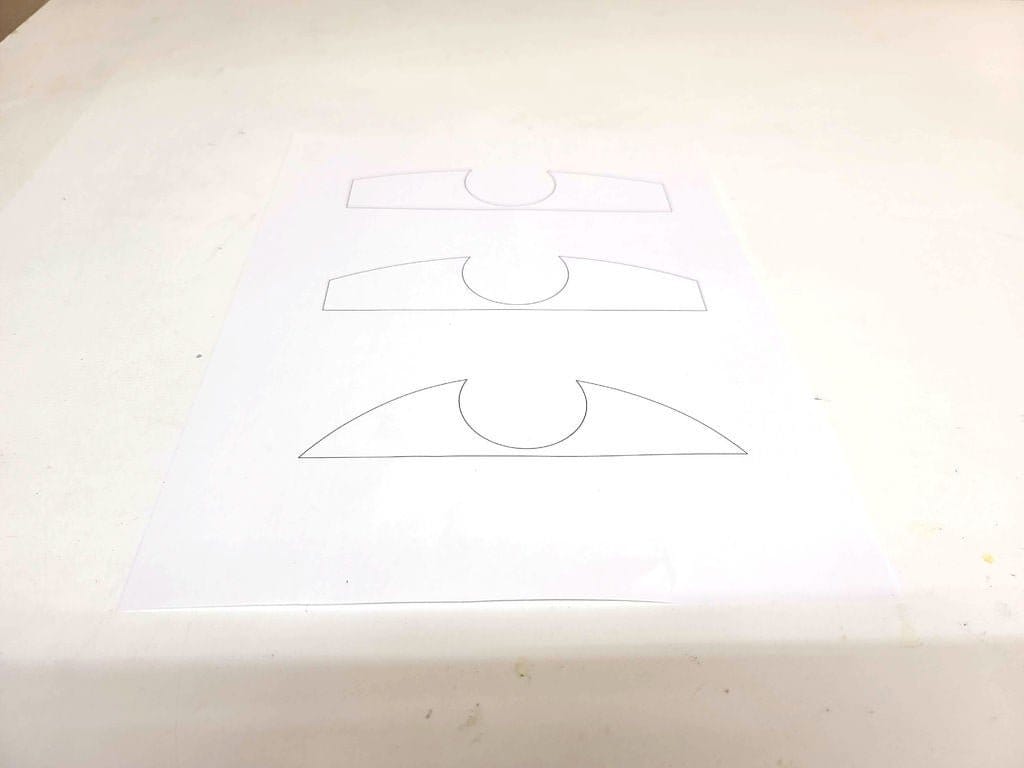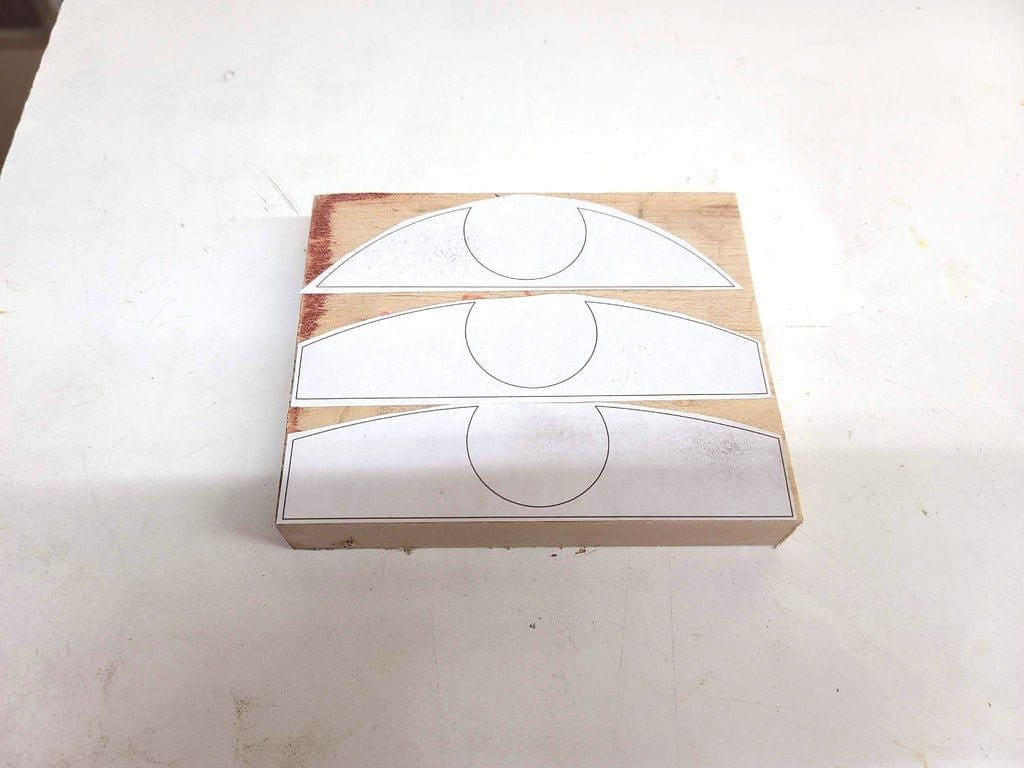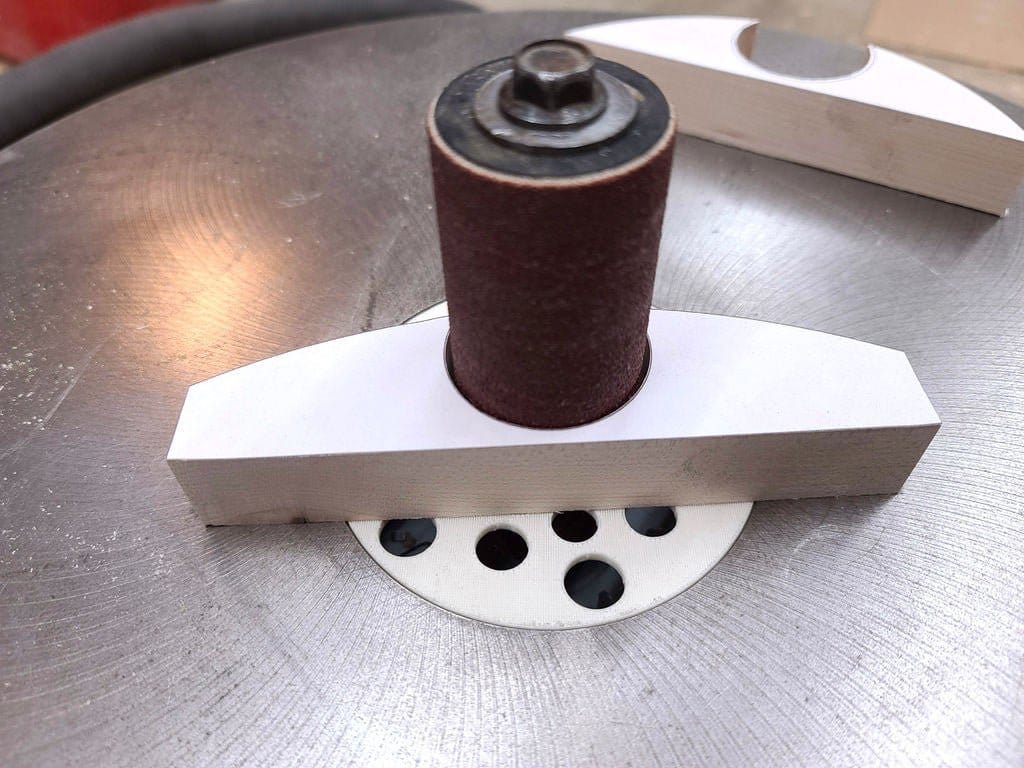 To the supports, temporarily attaches the engines.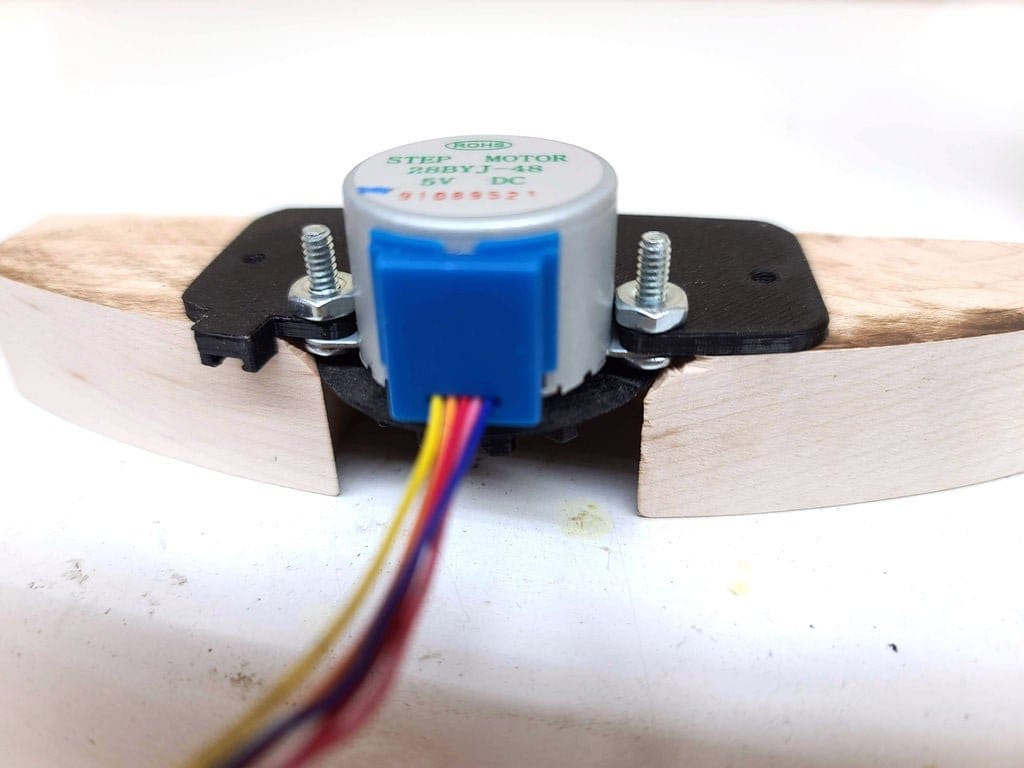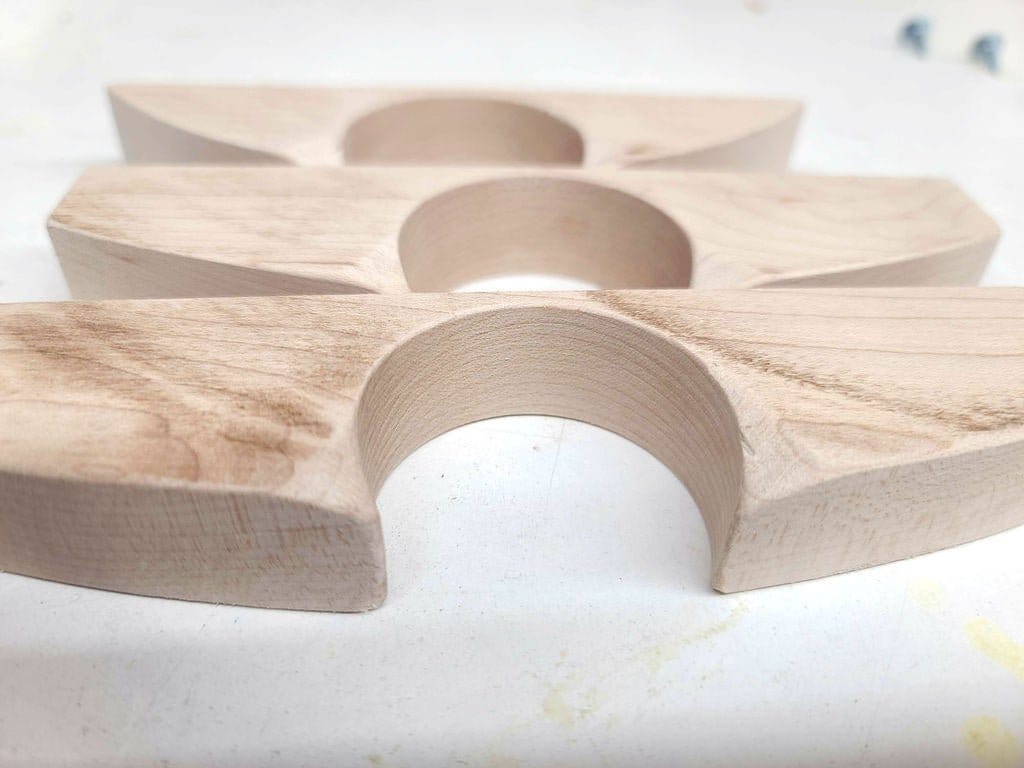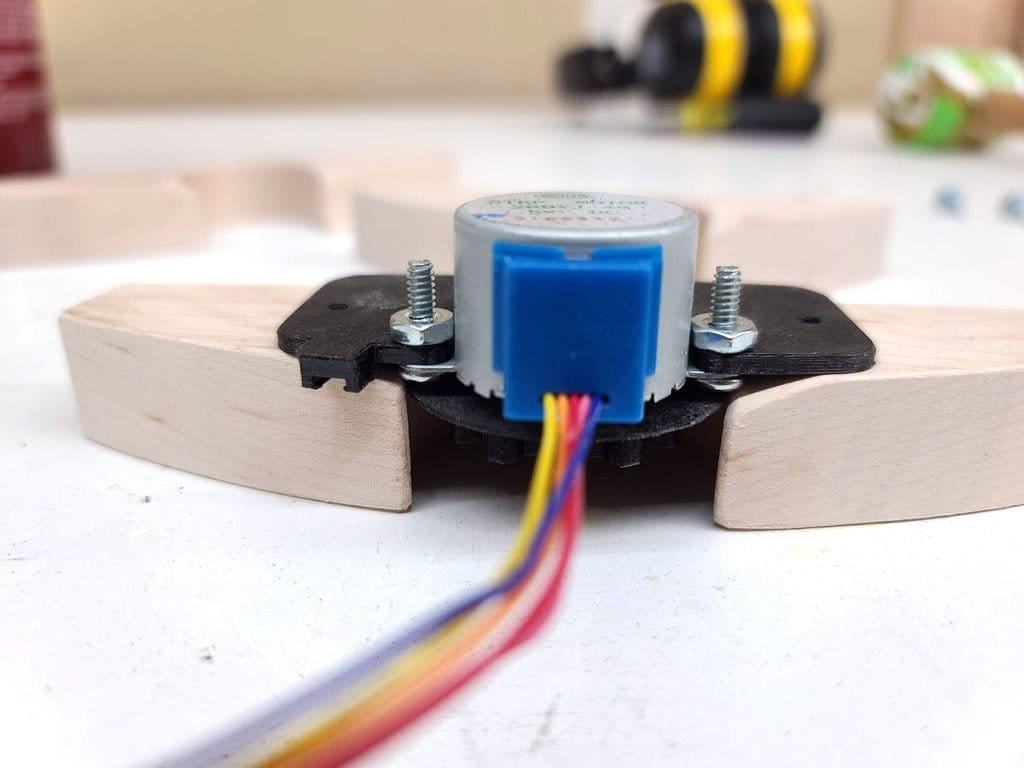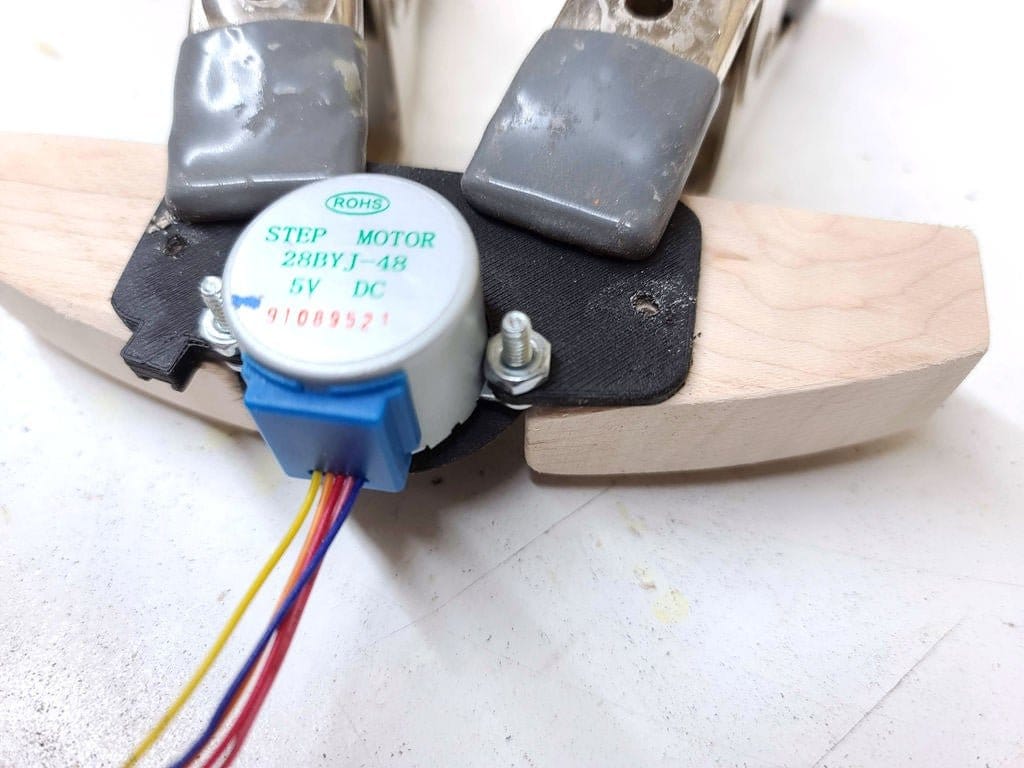 Sets scope mounts.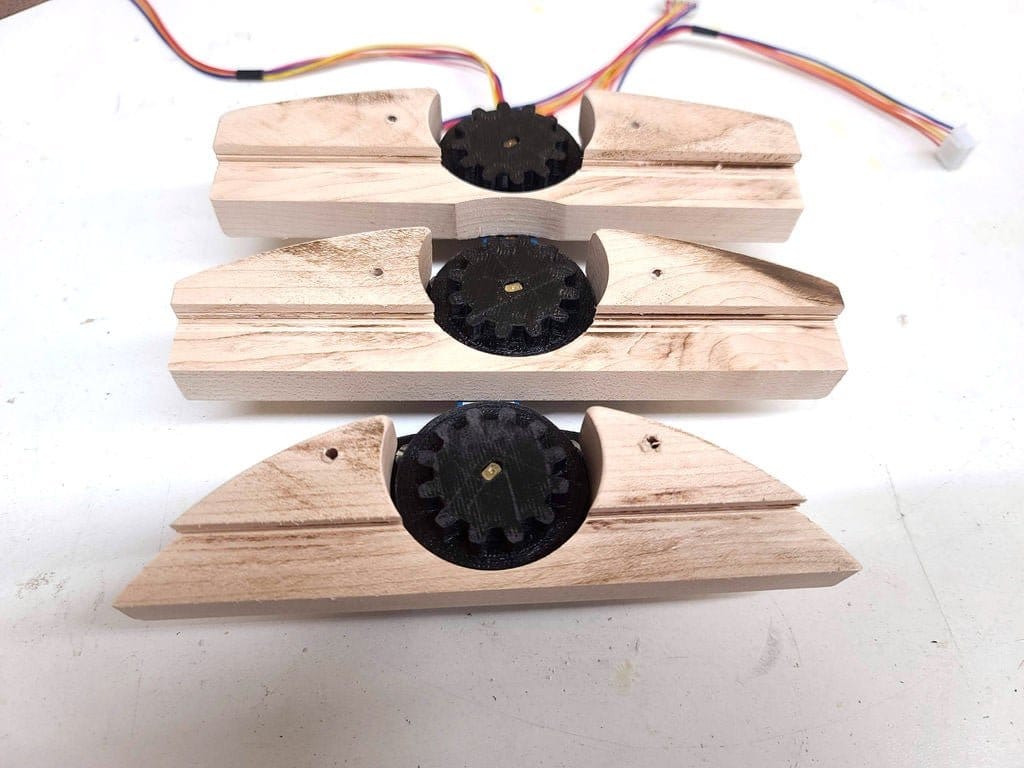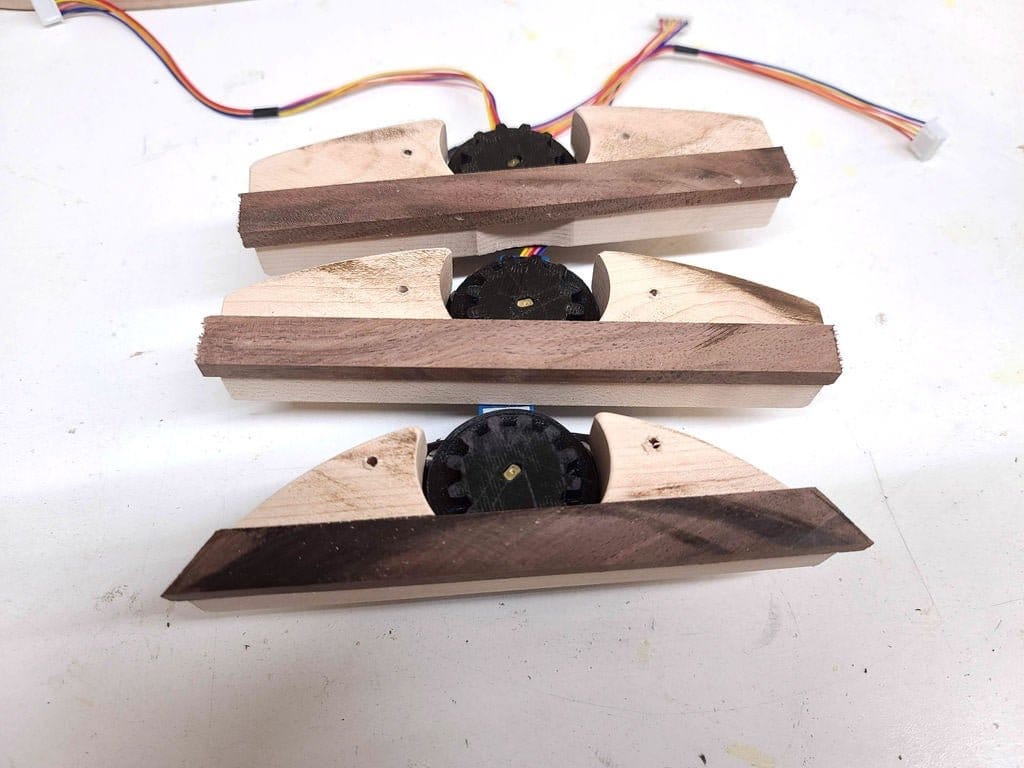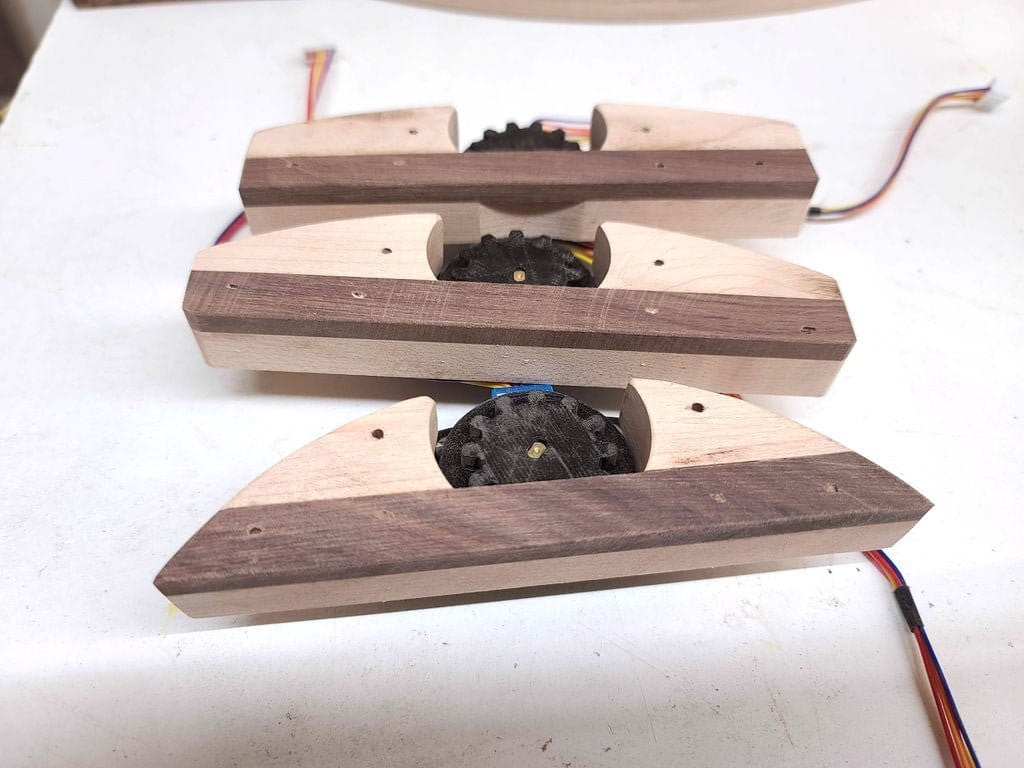 The pattern makes the panel.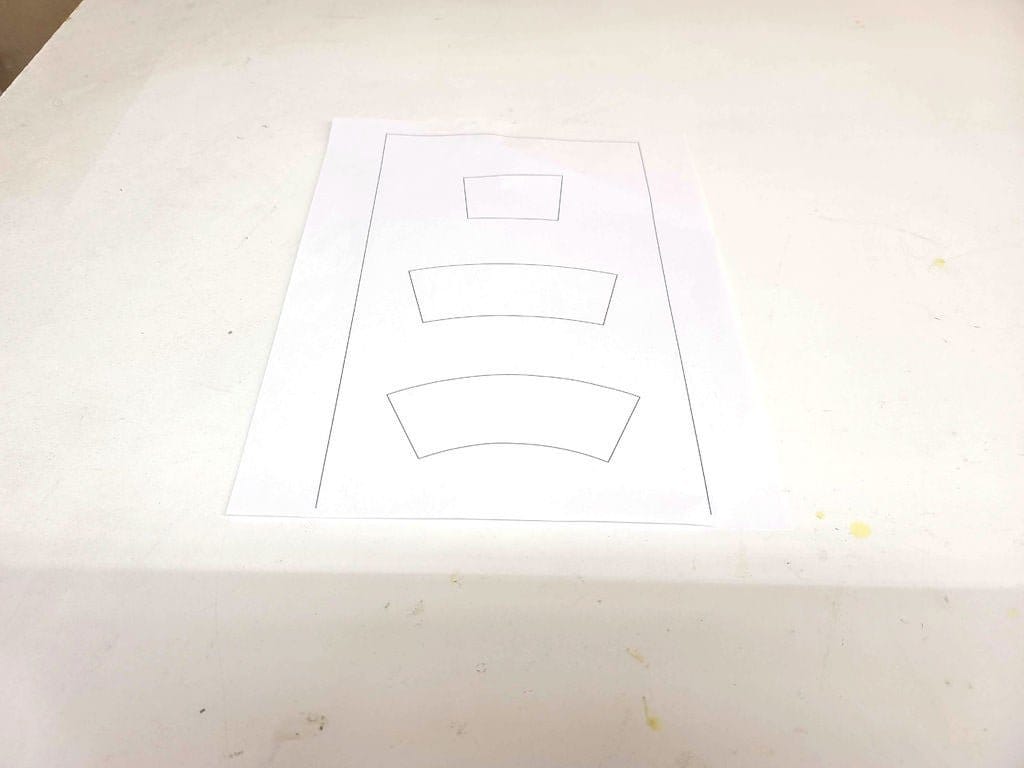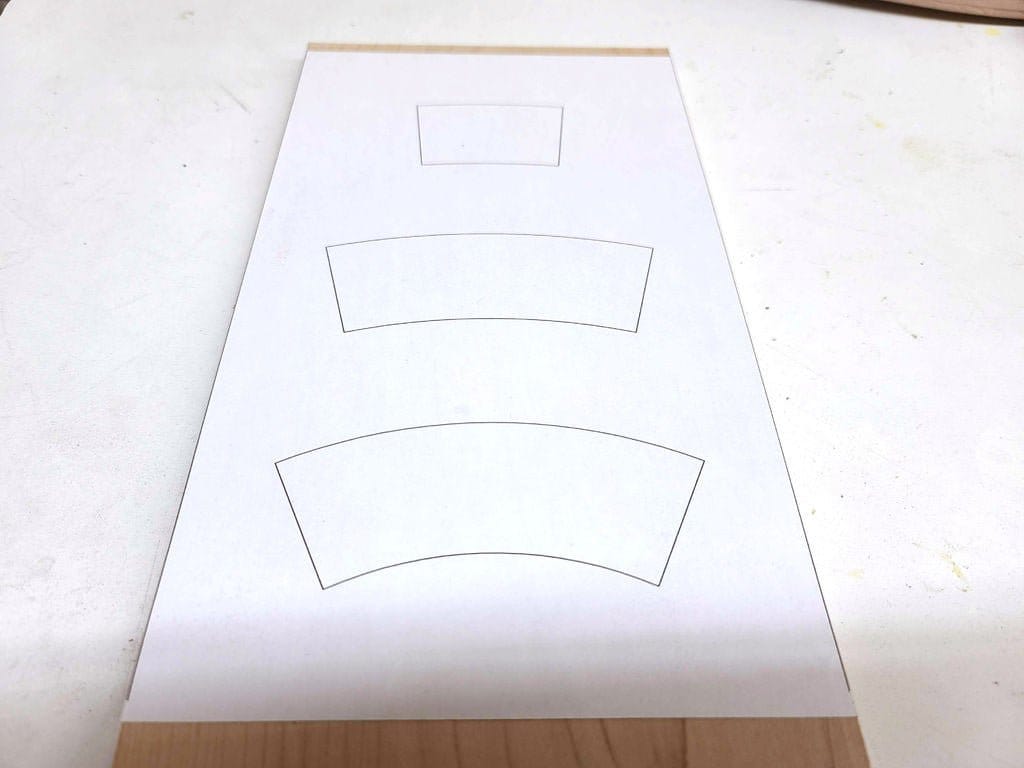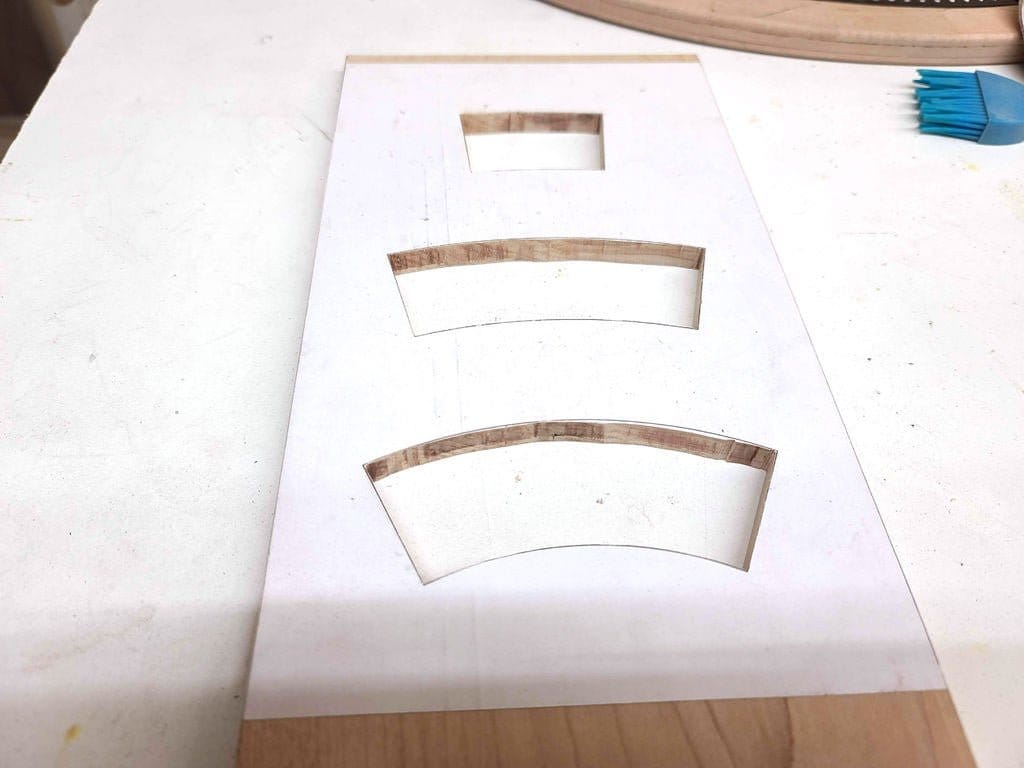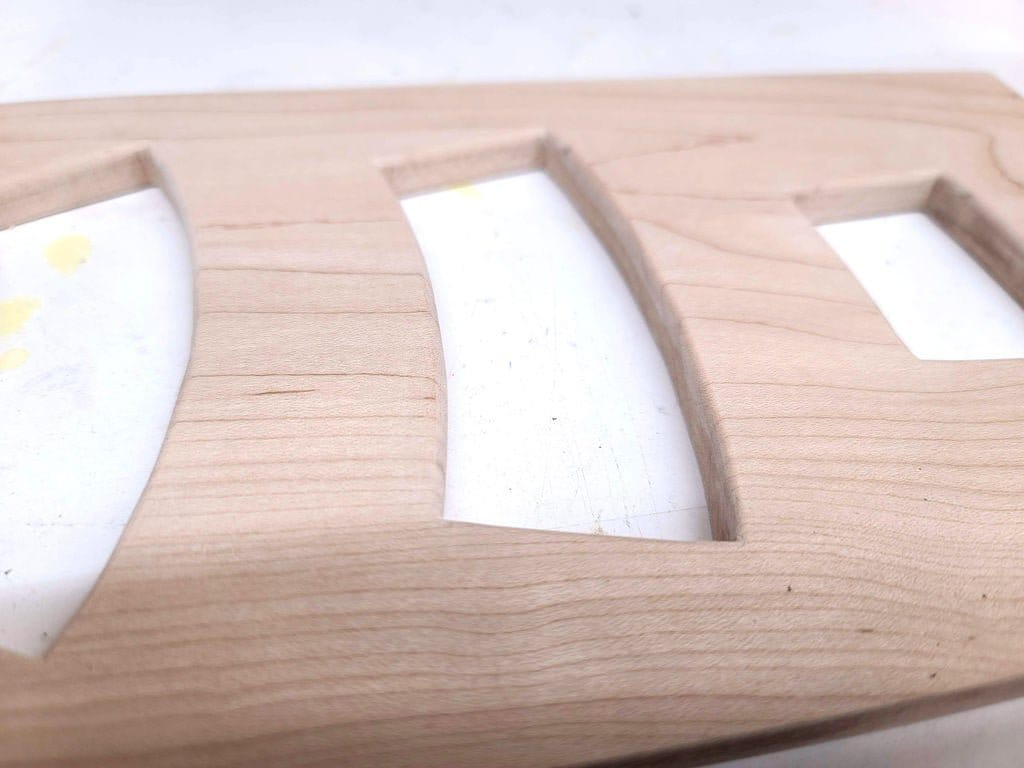 Front.PDF
Sticks support.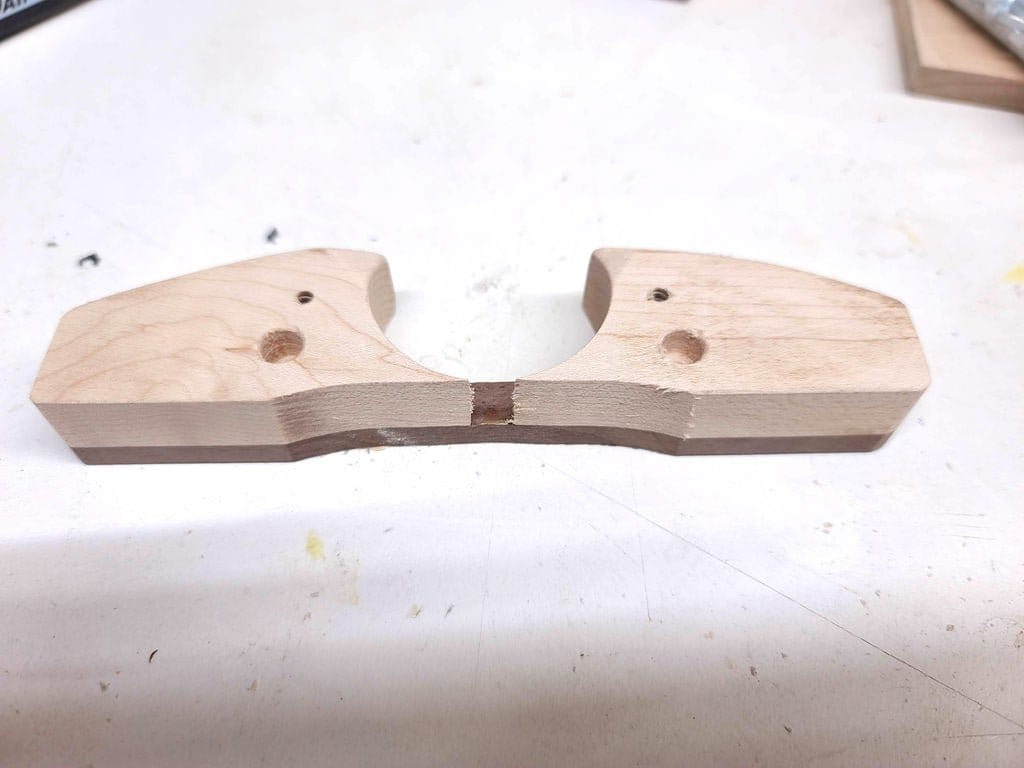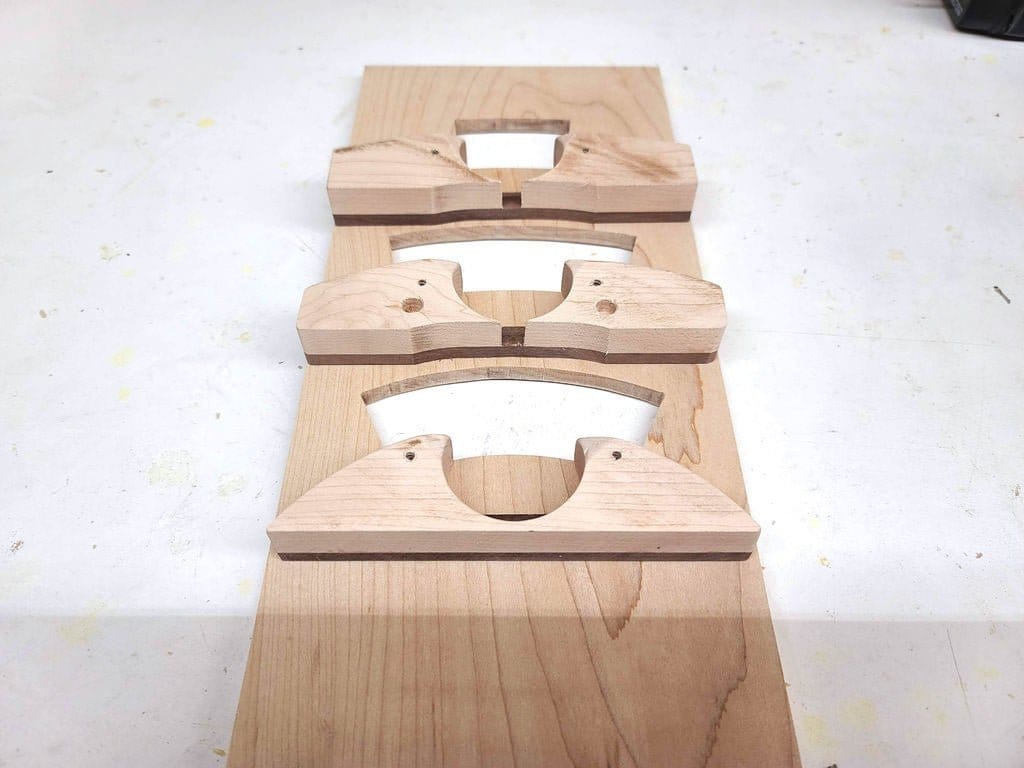 Cuts and glues the top and bottom bars. Polishing detail.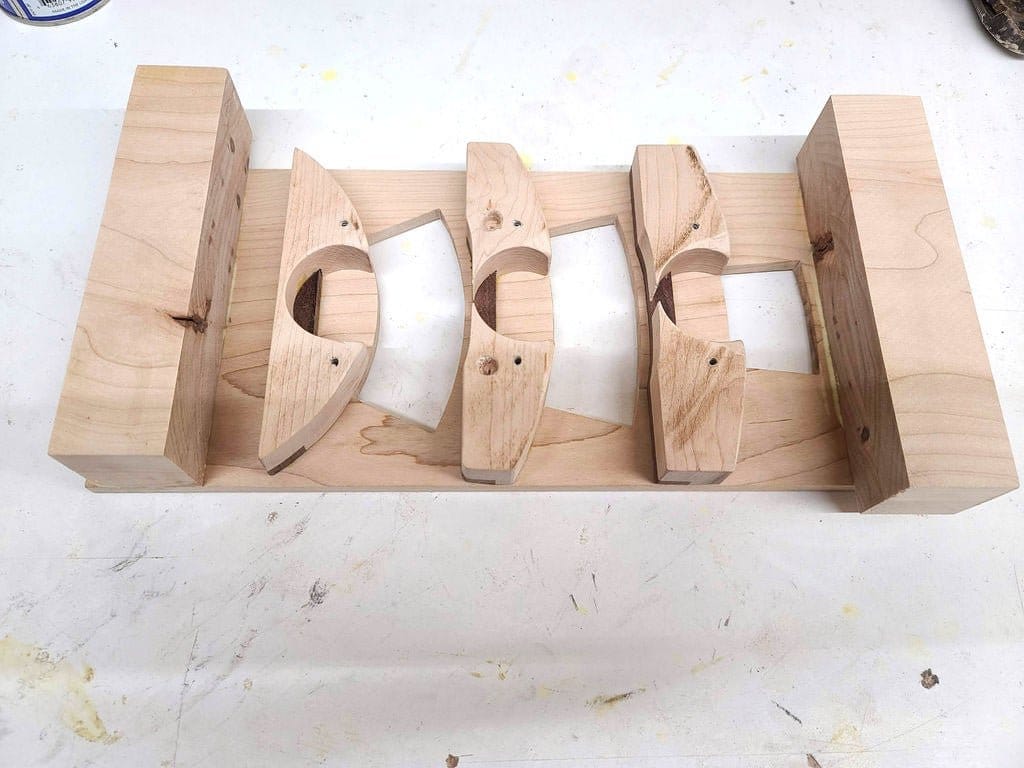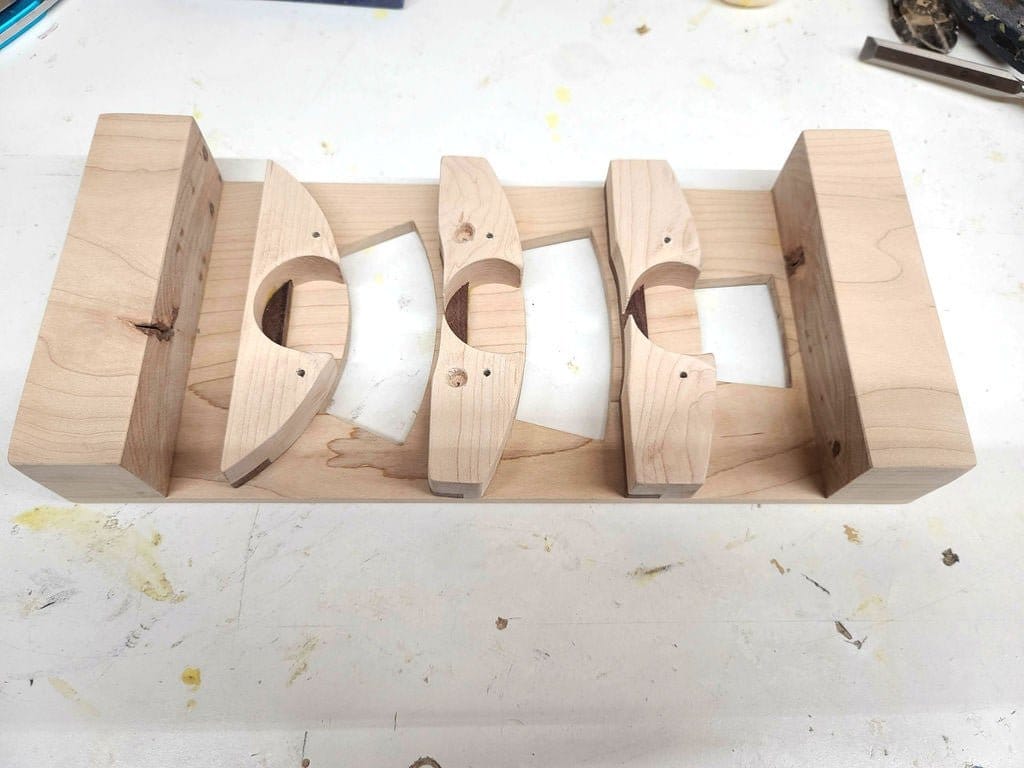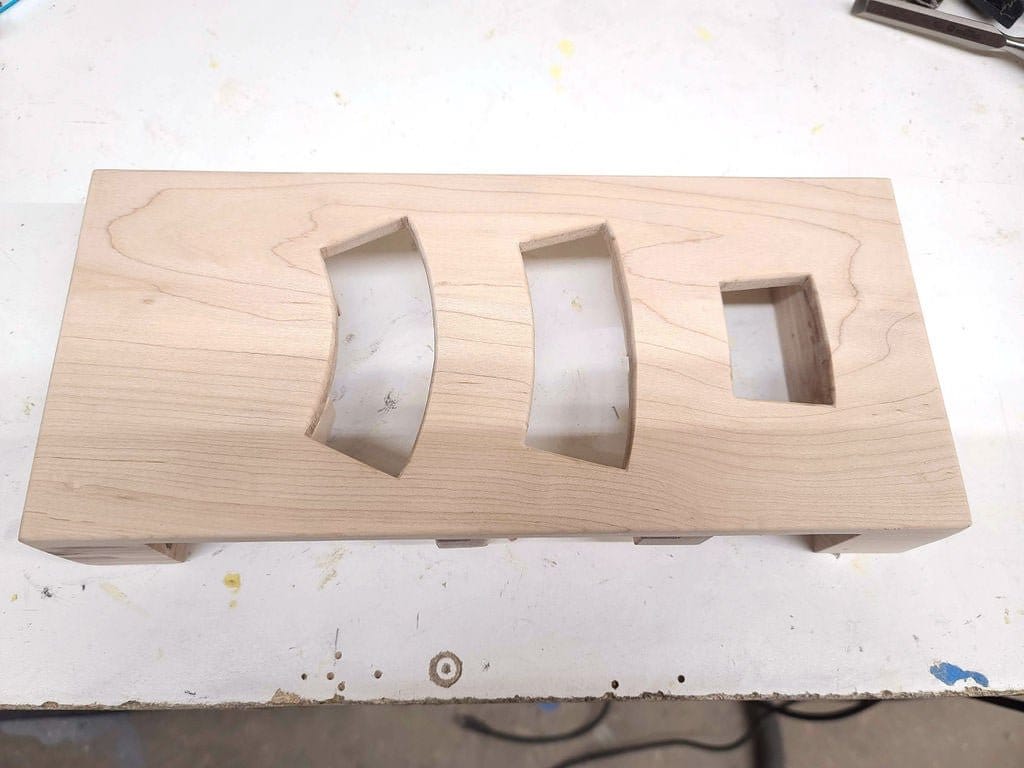 Step seven: labeling
Then you need to mark ring, to be transferred to them the names of months, days of weeks, calendar days.
How to transfer a printed image can be found here, as file labels can be downloaded below.
Labels.pdf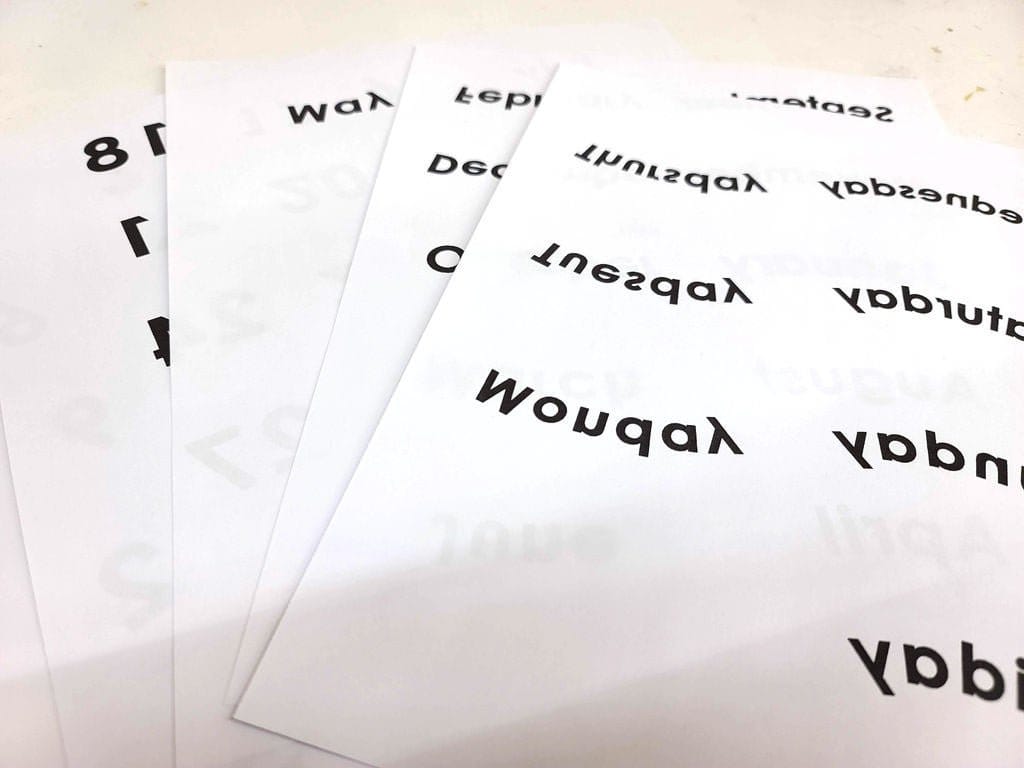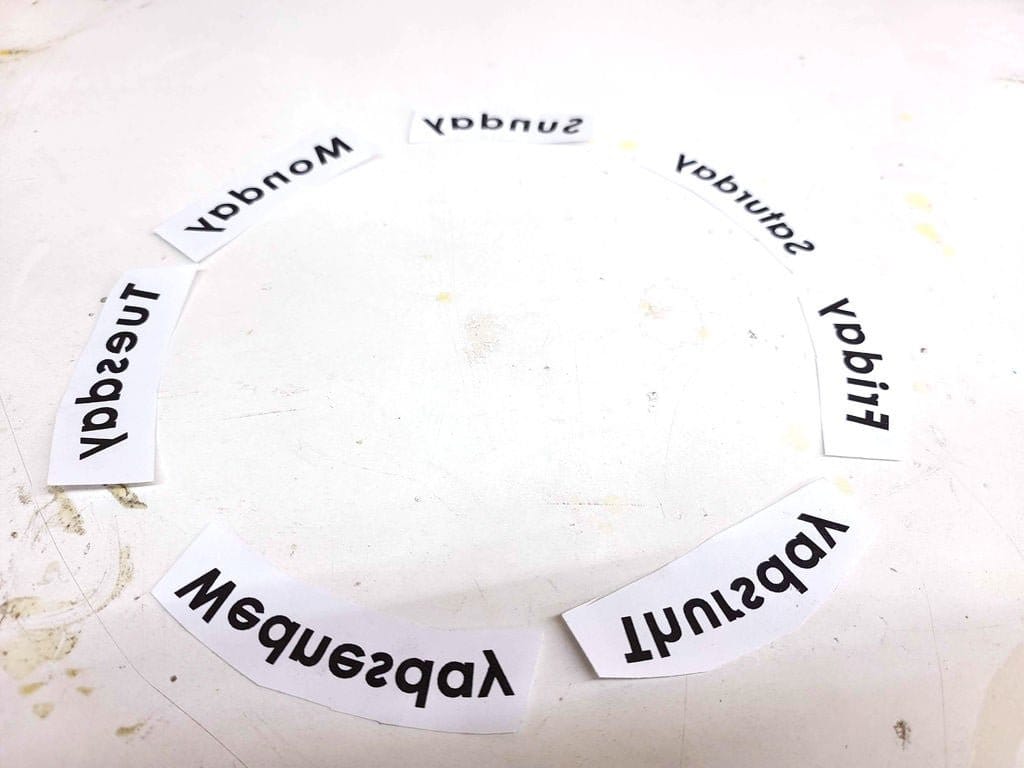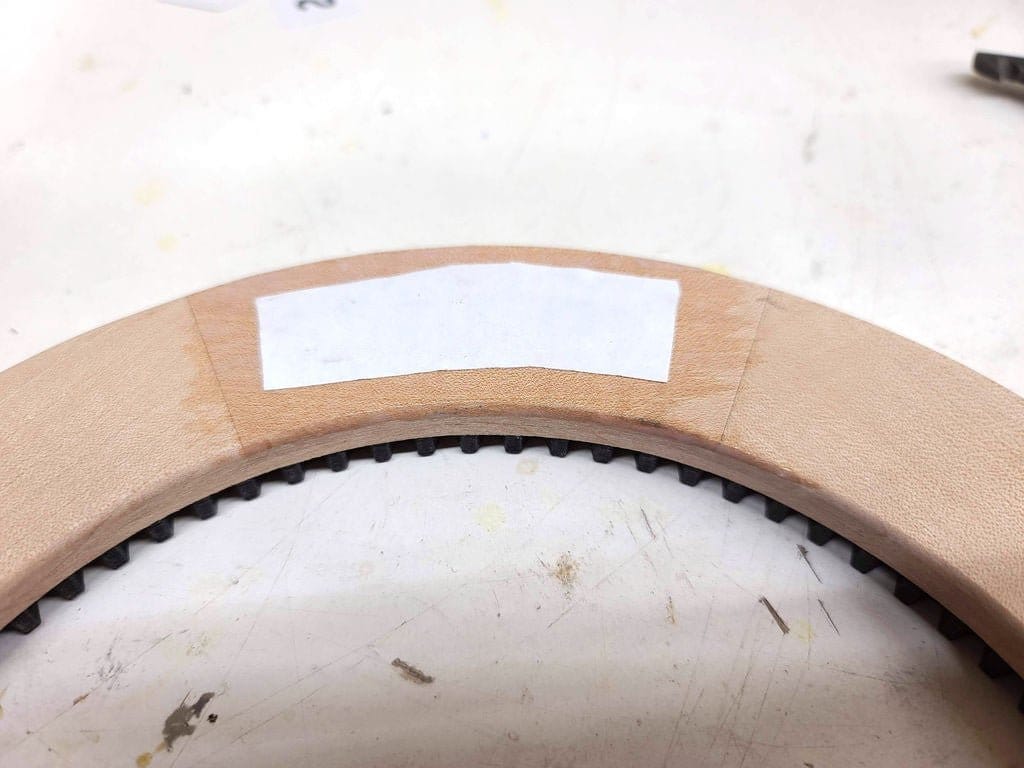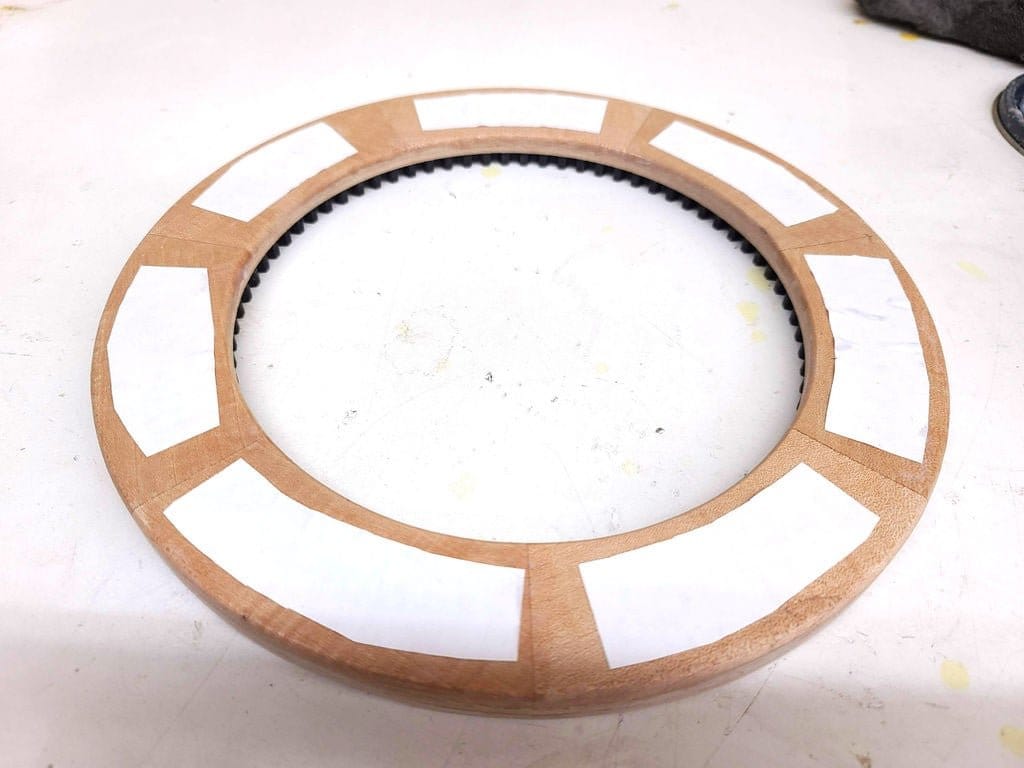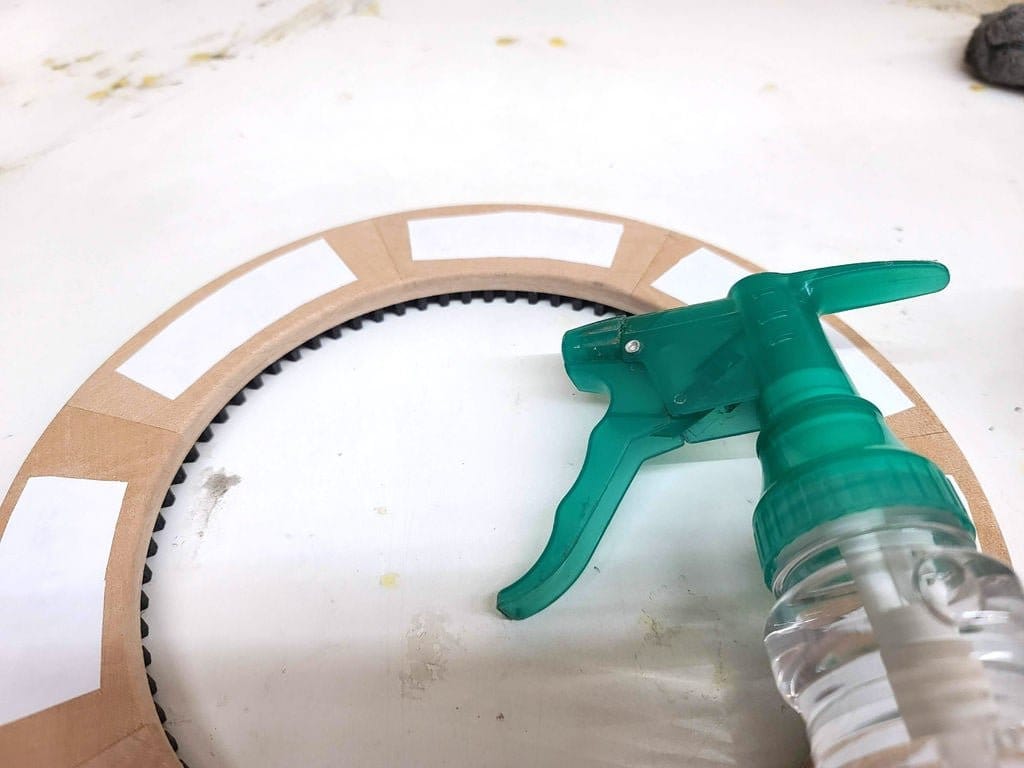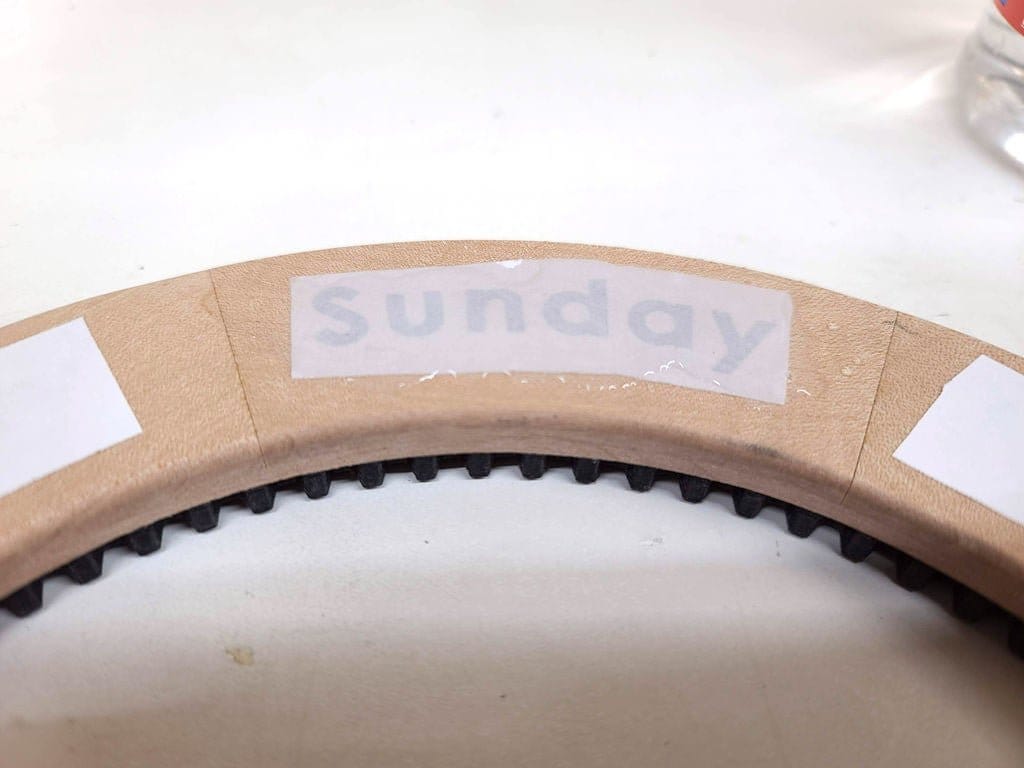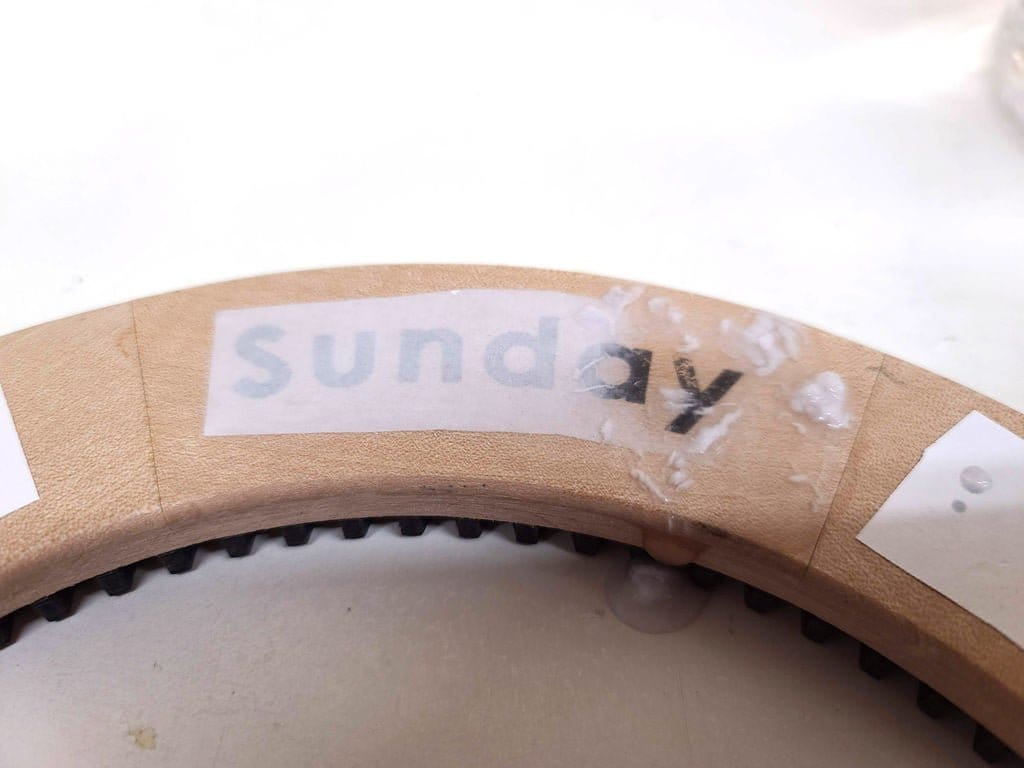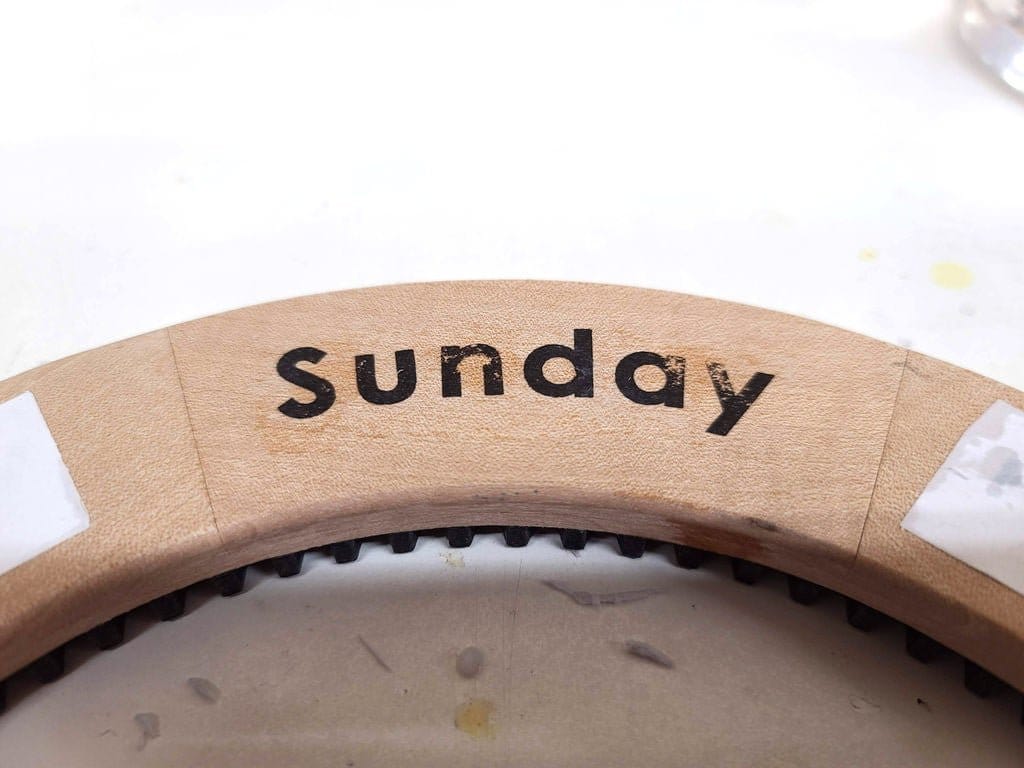 Step eight: assembling
Drill a hole and install a connector.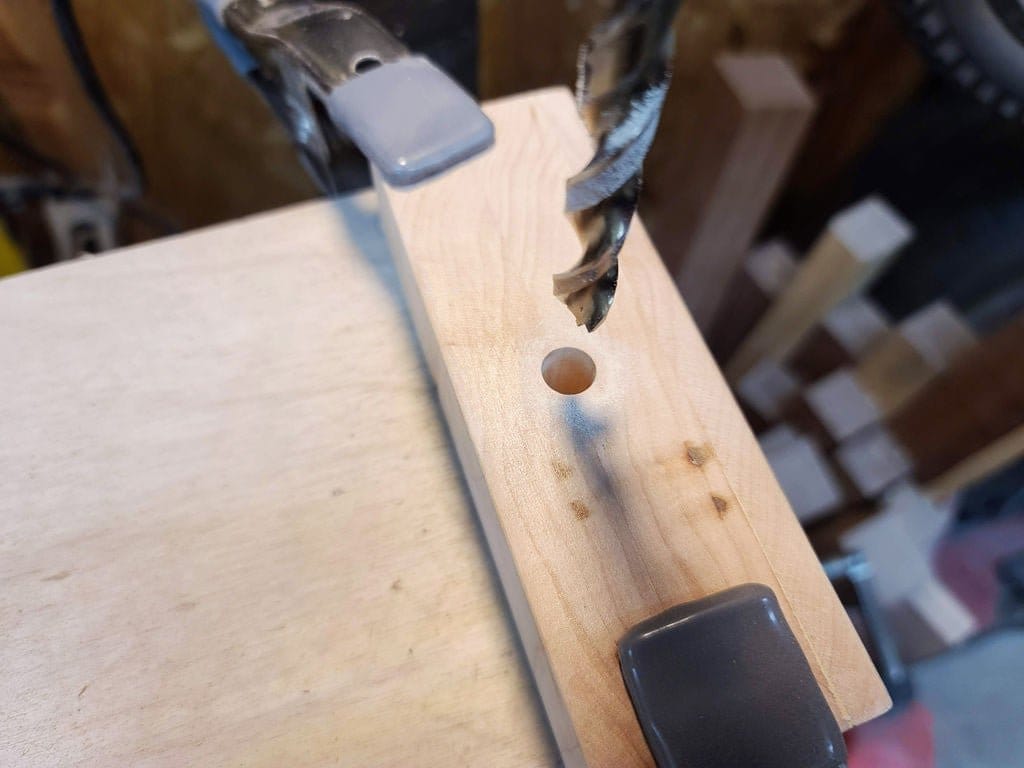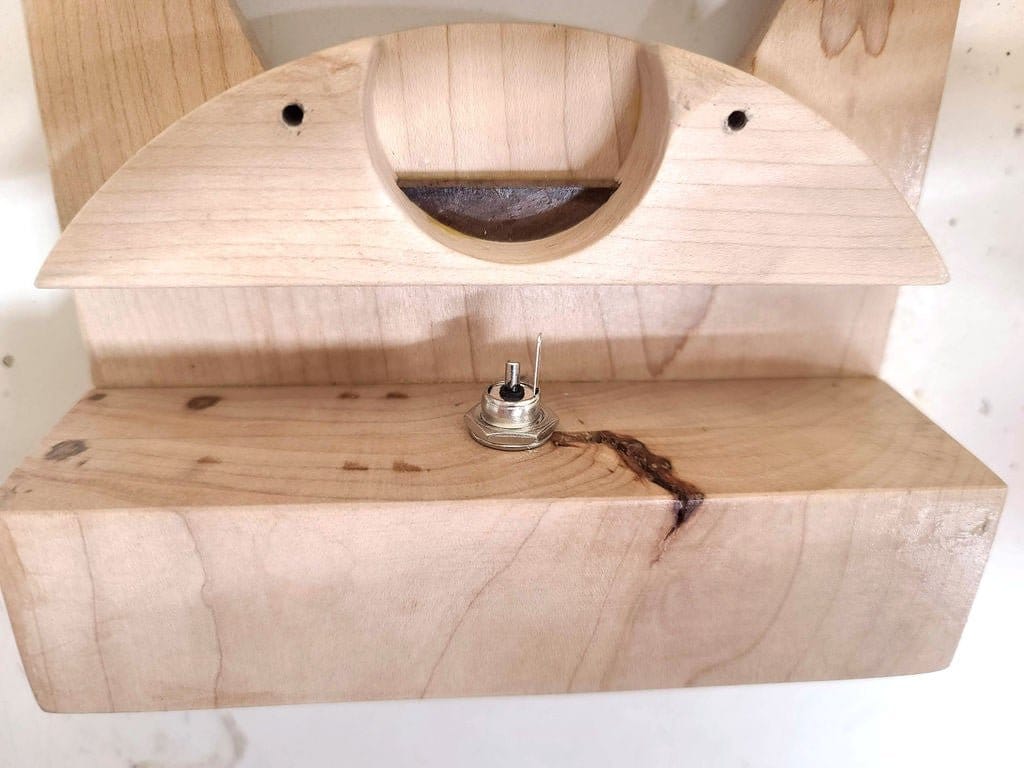 Collects calendar. Connect everything according to the pattern.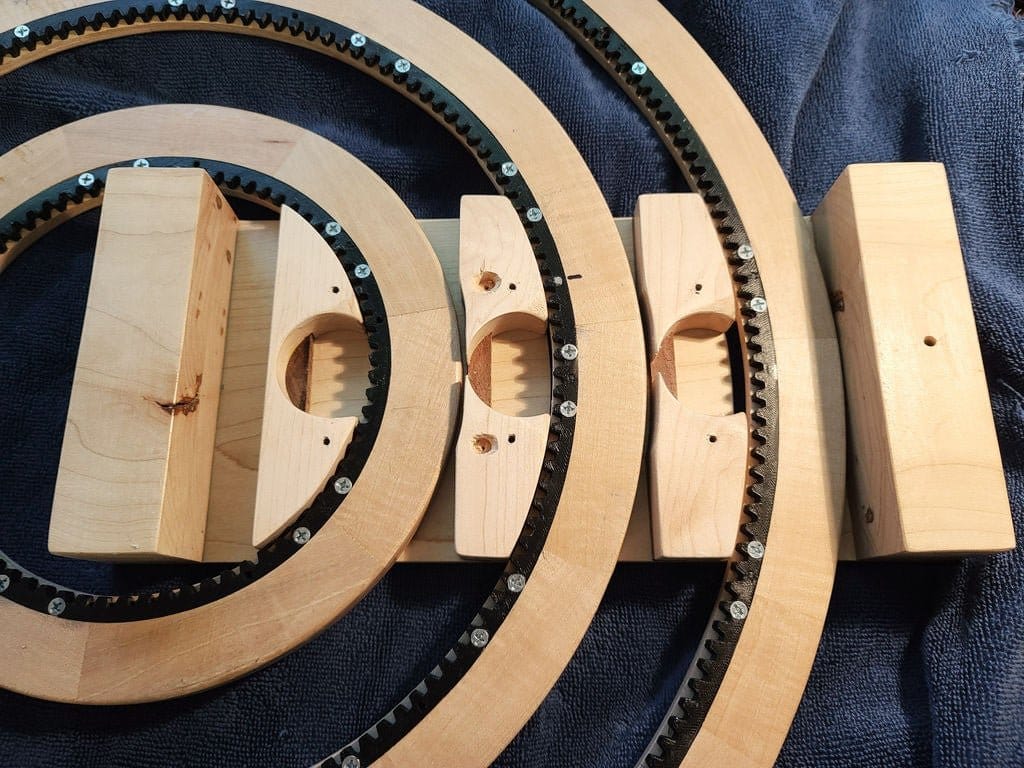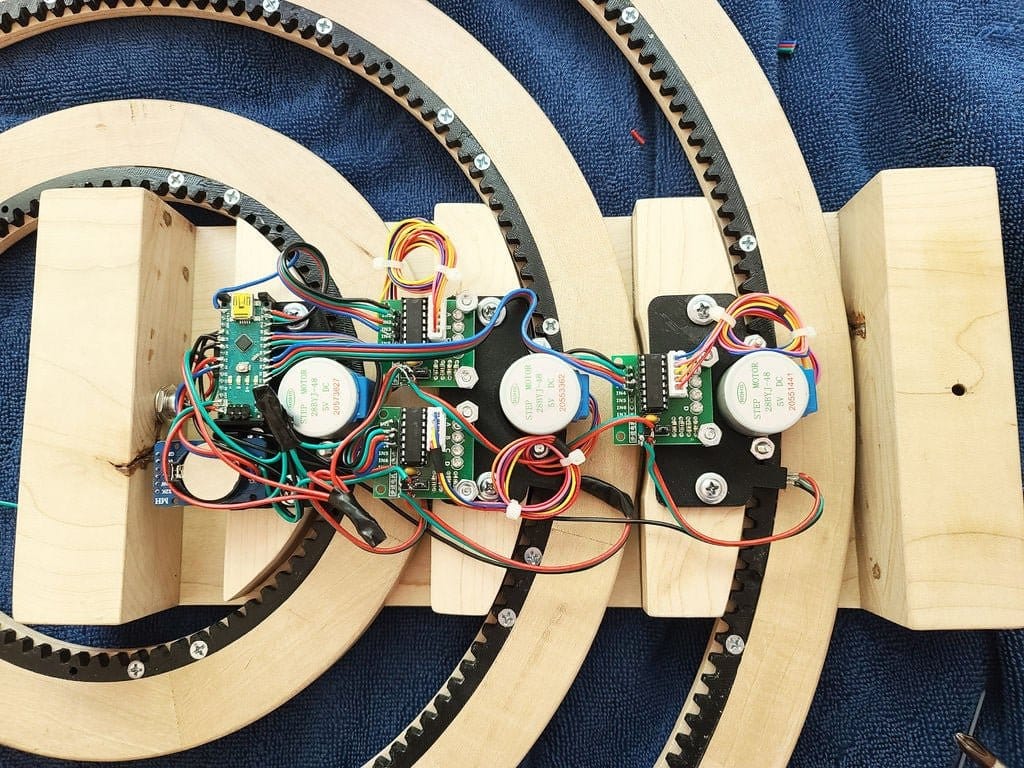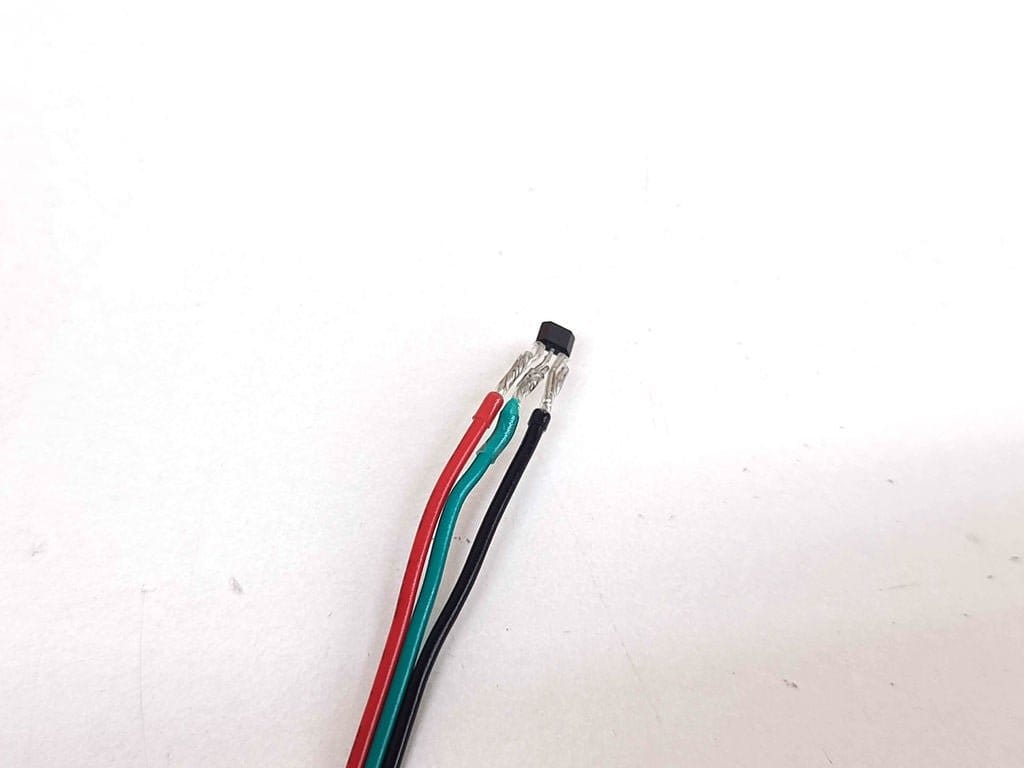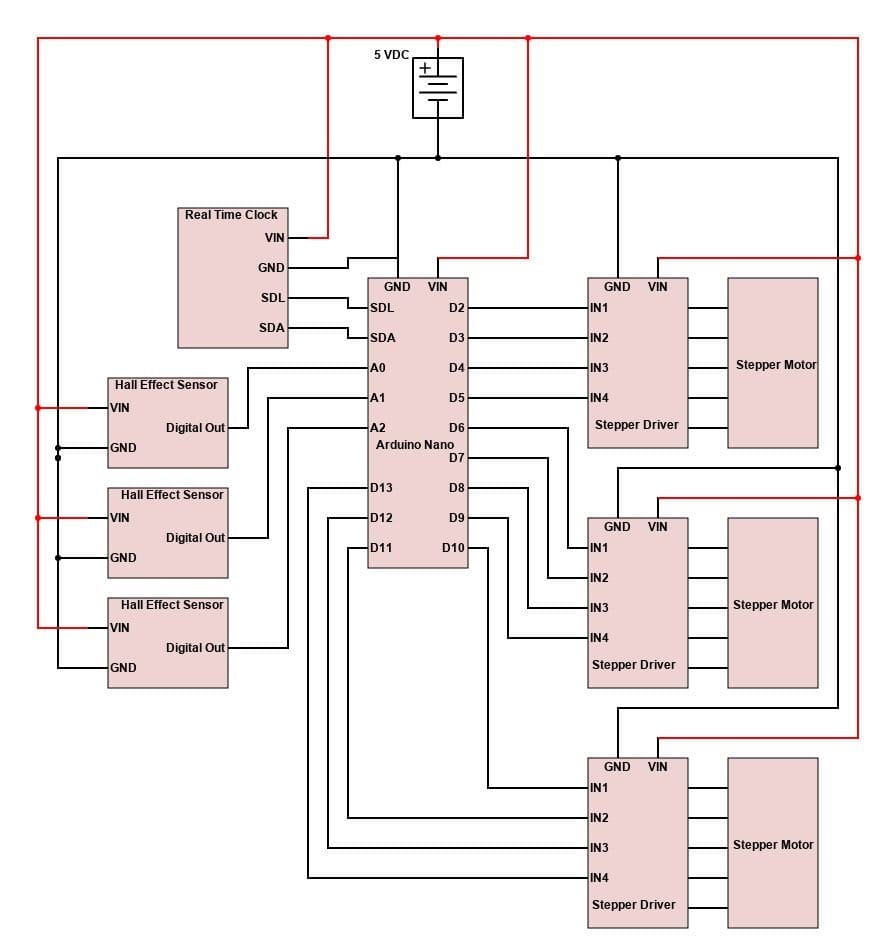 Downloads code.
Circular_Calendar.ino
Now you can hang the calendar on the wall and connect the power.