Crypto News
Bitcoin reacted positively to the jump in the S&P 500 index
The American stock index S&P 500 rising from the end of last week, today's session started with the increase of this indicator up to 3125 points. This is the highest value since mid-February 2020.
As expected by many analysts, bitcoin does not stay aside and began to rise after the increase in the S&P 500. At the time of publishing this review, BTC rose in price to $9420. In the last 24 hours the largest market capitalization of bitcoin has gained almost 3%, and now it is $173,132 billion.
Affected by the strong dependence of bitcoin from the traditional stock market and the S&P 500 index in particular.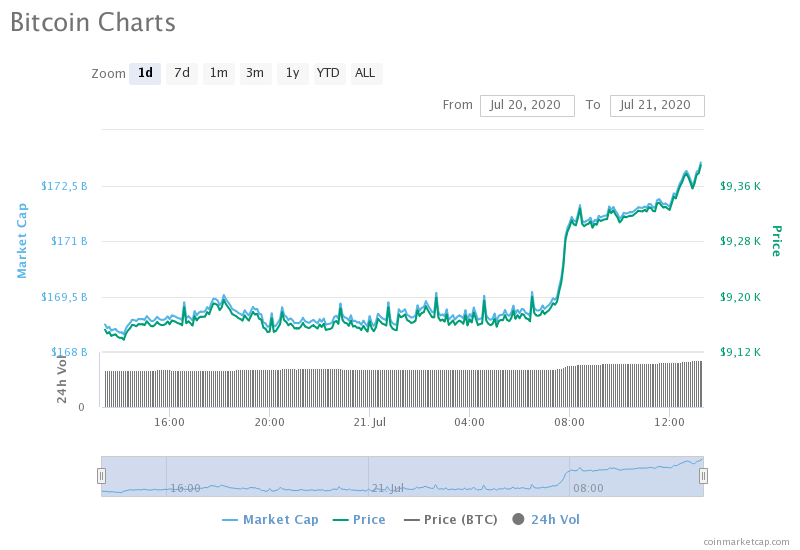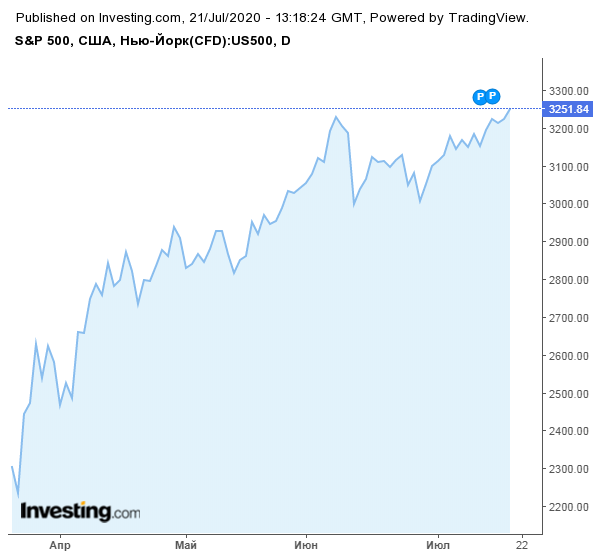 The growth of American indicator was the response to the statement of the Minister of Finance of the USA Stephen Mnuchin. He stated the authorities ' intention to invest another $1 trillion to stimulate business activity.
Recently, analyst, Mati Greenspan found that the correlation between BTC and S&P 500 peaked in 2011. The same conclusion was made by researchers from the Bank JP Morgan.
They also noted that after the famous March of the collapse ("Black Thursday") cryptocurrencies were able to return the lion's share of the losses incurred.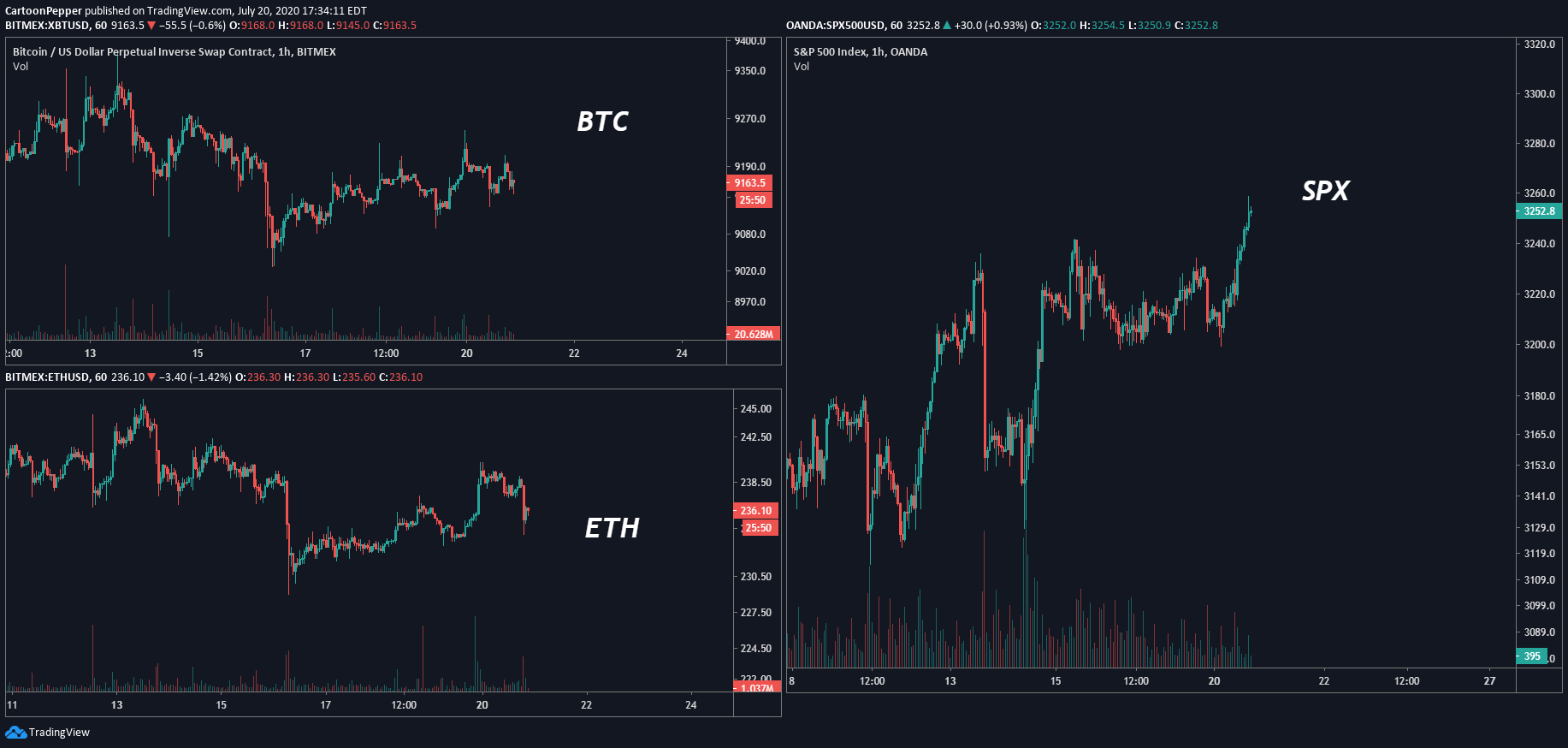 The experts doubt that we have entered a long stage race BTC. The breakthrough of bitcoin has been the result of capital inflows into risk assets.
However, it is unlikely that the coin can reach $10 000 over the next few days, as investors have not yet committed to a long support of BTC.