Crypto News
Whether the stimulus measures the US and the EU to strengthen the inflow of capital into bitcoin?
On Tuesday, July 21, bitcoin could jump to $9400, the capitalization of the cryptocurrencies very close to $173 billion.
Analysts have linked the growth of BTC with capital inflow into the us stock market. One of the main indicators of business activity the S&P 500 soared to the highest level since February 2020. The day before session in the USA ended with the increase of the S&P 500 to 3257 points.
Bitcoin today is trading around $9386. If to take for a basis the data about the dependence of the BTC from the dynamics of the movement of stock indicator, it is possible to predict a continuation of the positive trend this week.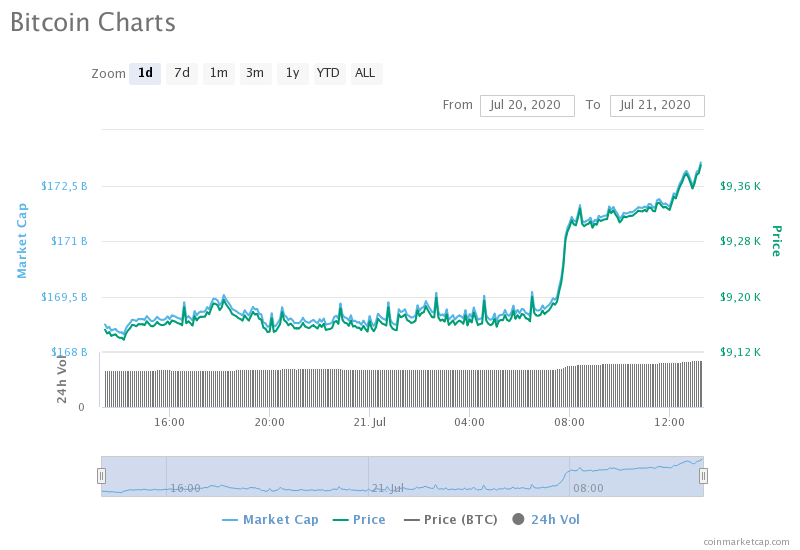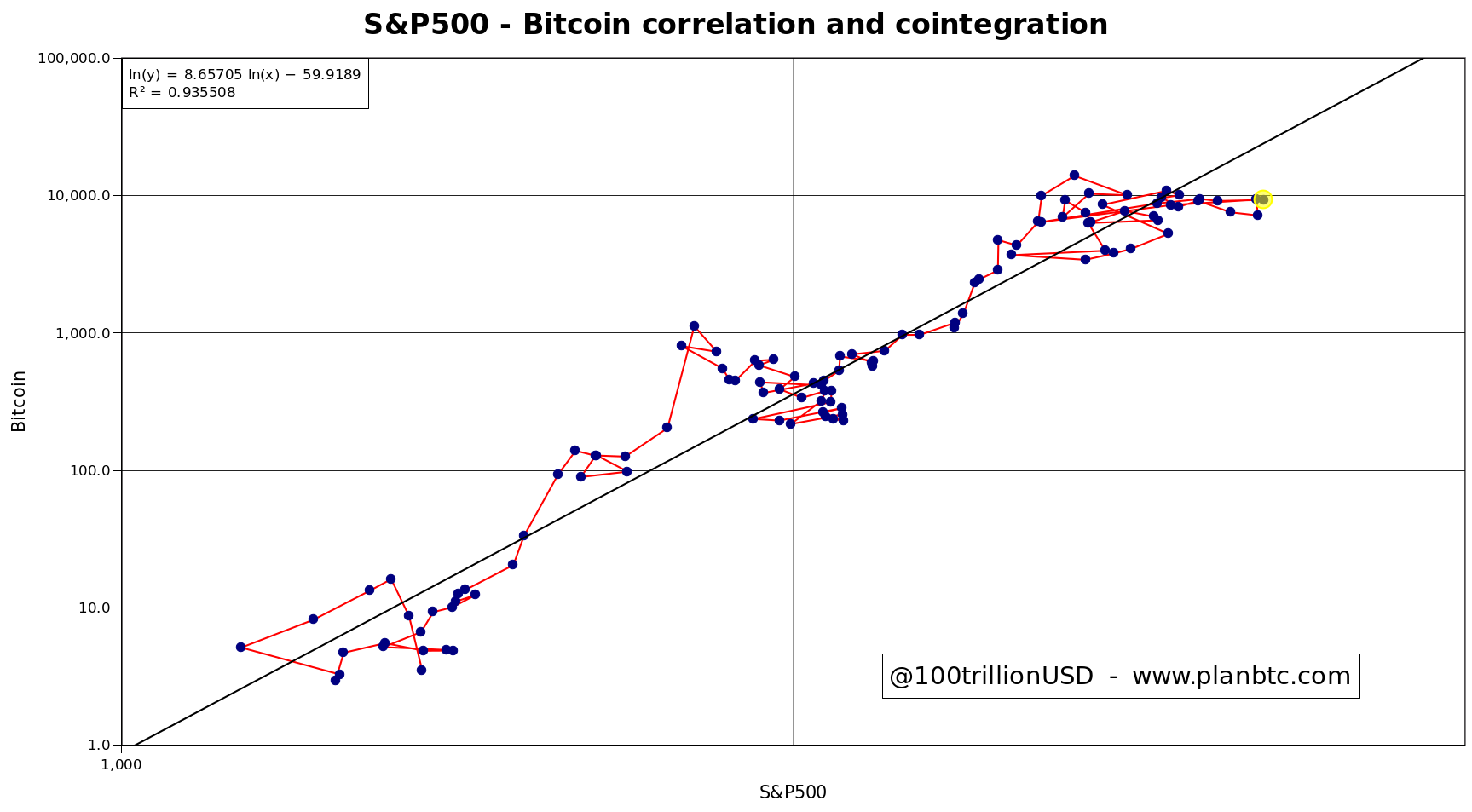 The US government decided to support the economy and infuse it with an additional $1 trillion. Similar incentives plans to take the European Central Bank.
The stock market of the EU, as well as the U.S. market responded positively to information about the imminent additional capital infusion into the economy. Session in the Euro zone resulted in the growth of the German DAX almost 2%, while the pan-European Stoxx 600 – more than 1%.
According to analyst Michael van de Popp, soon bitcoin will reach $9600. This happens due to increased investor interest in risky assets.
Positive and notorious under the name expert is PlanB. He posted on Twitter, which once again pointed to record correlation bitcoin and S&P 500. According to his forecast, BTC is prepared to take off up to $25,000.