Crypto News
The final test network Ethereum 2.0 will be launched on 4 August

Lead developer of Ethereum 2.0 Danny Ryan in the shell announced plans to launch the final test network Ethereum 2.0 in early August.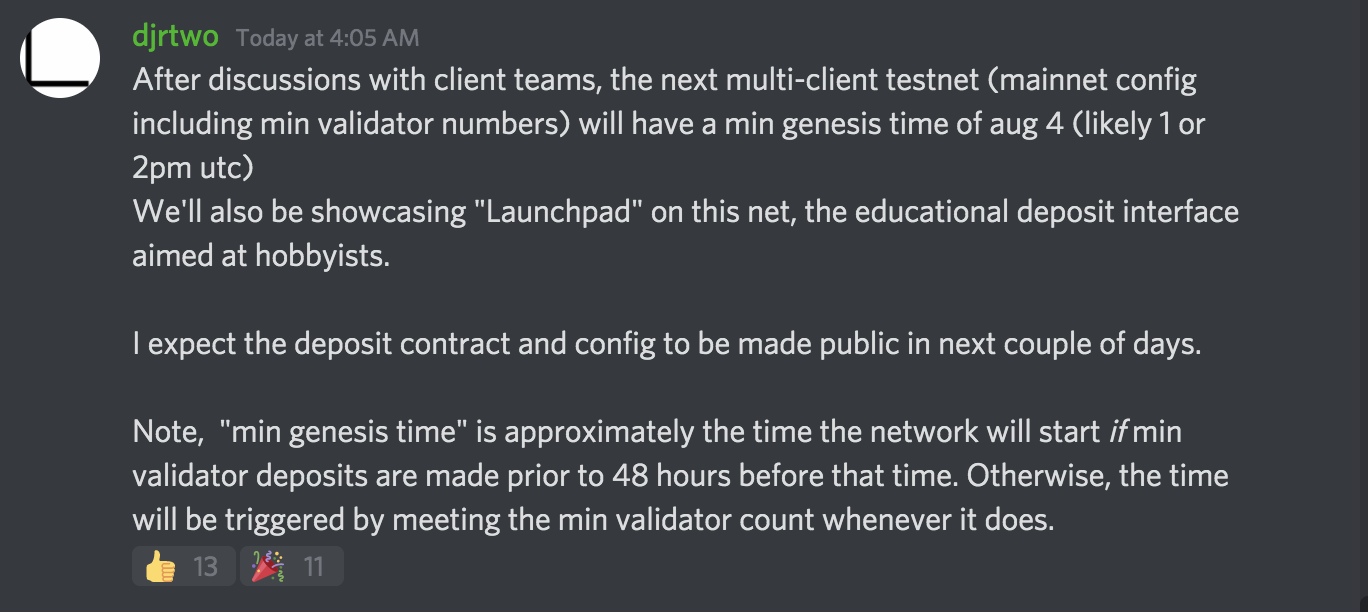 "After discussions with the development teams of clients, it was decided that the Genesis block following multi-client test network (configuration of the core network, which includes the minimum number of validators) will be launched on 4 August," wrote Ryan. He added that more information about testnet will be published in a few days.
A zero phase Ethereum 2.0 (the first stage of the transition from Ethereum Proof-of-Work to Proof-of-Stake) was run in various test networks, APR. In April was launched a test network called Sapphire. In may was launched a test network of Topaz, and in June ― Onyx and Altona.
Prysmatic Labs, the developers of Ethereum client 2.0 called Prysm, July 17 reported that they "very close" to launch the final testnet for several clients.