World
In the American Park the video hit the chase bison for tourists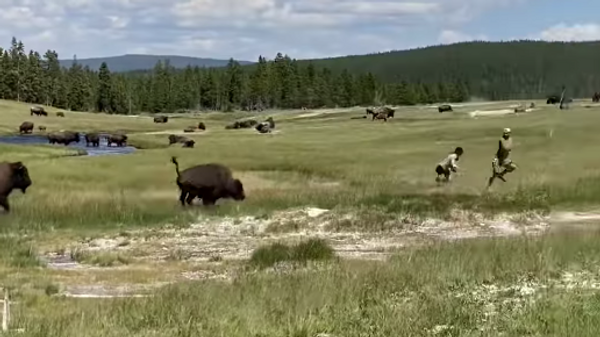 The network has become a viral video, where a couple of tourists fleeing from bison in Yellowstone national Park, reports Fox News.
The video has been viewed almost two million times since publication. The footage by two tourists trying to get away from bison, but the girl stumbles and falls to the ground. Then the cameraman, who filmed the chase, shouted that she pretended to be dead.
The animal stops and begins to sniff the girl, but after a few seconds runs. It is reported that the tourist was not injured. Park officials urge visitors not to get too close to the bison, as they run three times faster than a human.
"Bison in Yellowstone Park wounded more people than any other animal," — says the Park service is not the official website of Yellowstone.