Science
Scientists have found a way to teach speech therapists to work with children-bilingual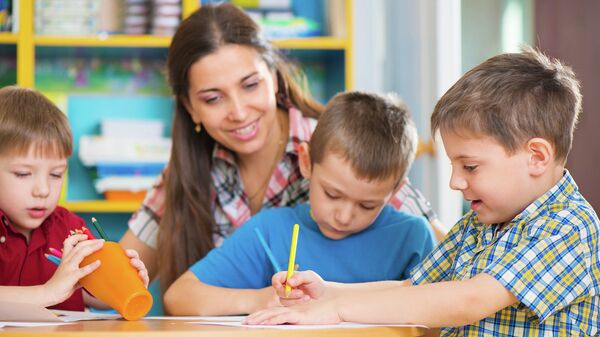 Scientists of Tyumen state University (TSU) studied the training of speech therapists and concluded that experts do not learn to work with speech bilingual children. According to experts, it is necessary to develop and introduce additional training courses in the universities, where future pathologists will learn to work with these children. A scientific paper published in the journal "Modern scientist".
Researchers believe that bilingual children (bilinguals) often make mistakes in pronunciation, improperly constructed sentences and put the logical stress in the text. In addition, such a child is sometimes found stuttering and other forms of speech disorders. The problem is exacerbated by the fact that Russia is increasing the number of bilingual children, as a stable socio-economic situation in some regions of the country, including in the Tyumen region attracts migrants from other countries.
At the same time, according to experts, the majority of programs of University training disability specialists do not include the educational-methodical complexes on bilingualism, and also do not meet the special education needs of bilingual children.
"In preschool and school educational organizations do guys speech development which takes place in the context of bilingualism. Migrant children often speak Russian with mistakes. This requires a special correction," – said the doctor of pedagogical Sciences, head of Department of developmental physiology, special and inclusive education Tyumen state University Natalya Malyarchuk.
In her opinion, special logopedic work also needed to be conducted with some representatives of the indigenous population in various regions of Russia, for example, Nenets, Khanty and Tatar.
"Our experience has shown that working with bilingual children who have disorders in speech, it is important to be guided by the provisions ethnopsycholinguistics approach that takes into account ethnicity and psycholinguistic features of the development of the child. This technique allows to differentiate in children pure speech disorders and characteristics of speech development with bilingualism", – said the employee of Department of developmental physiology, special and inclusive education TSU Anastasia Reutova.
Scientists believe that in universities, insufficient attention is paid to the pedagogy and the problems of adaptation of special educational conditions for children bilingual.
"Speech pathologists need to accurately assess the language ability of the child to identify delayed or disturbed speech development in each language. You also need to weigh the linguistic and cognitive data of the child compared to the typical and atypical developing children monolingually and develop effective correctional educational program", – said Anastasia Reutova.
To be successful with and bilingual children with speech disorders and errors in pronunciation, according to scientists, requires the commitment of not only speech therapy, but also parents, family environment and Tutors to remedial activities.
"It is important to work with entrenched, and the parent environment's opinion that bilingualism inevitably leads to speech disorders," said Anastasia Reutova.
According to her, stutter, distortion of sounds and other forms of speech disorders in Russian-speaking children are observed as often as the bilinguals.
In the future, scientists of Tyumen state University plan to develop teaching materials for working with children-bilingual: to enter the program of training of speech therapists elective courses "Introduction to children's bilingualism" and "Correction of speech disorders in bilingual children".