DIY
Sturdy metal stand made of profile pipes to the bee hives with their hands.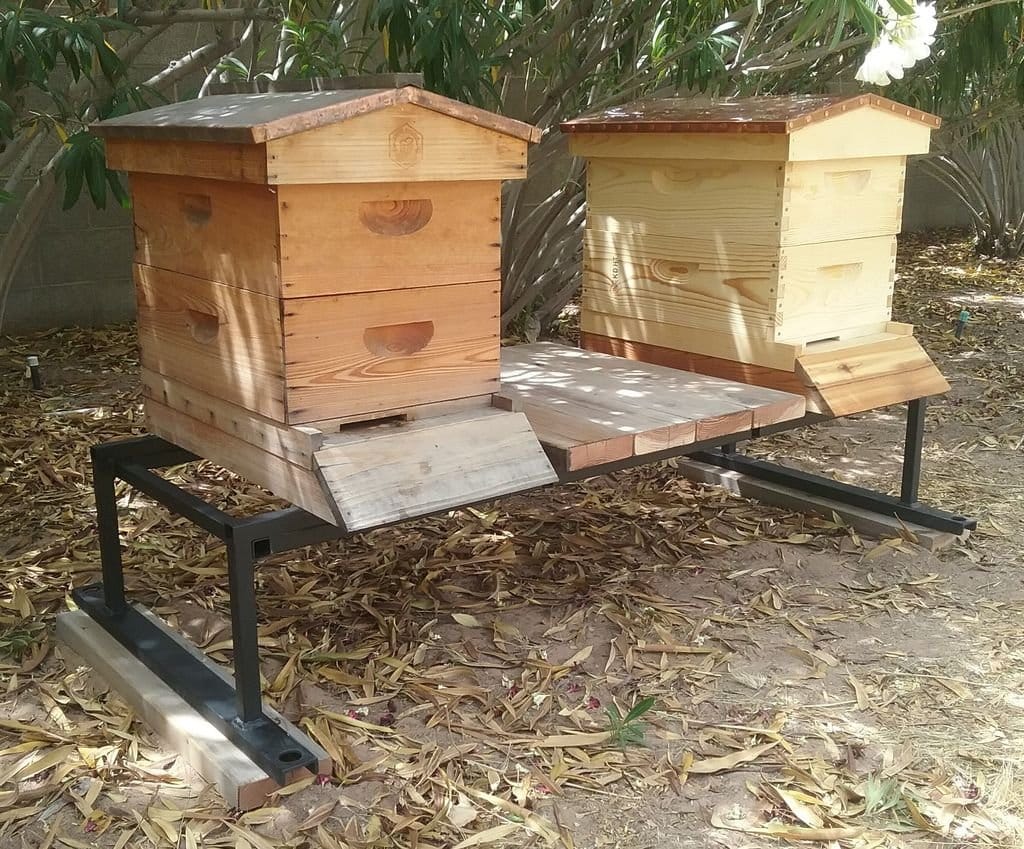 Greetings to all DIY and those who just stopped by for a visit to the Actors. As you may have guessed from the title, the article will focus on the manufacture of metal stand for two hives. I think beekeepers this option will be useful. His idea with us shares Francis forge. And so begin.
Materials:
* profile metal pipe cross-section 25×25 mm for frame frame;
* profile metal pipe section 40х25 mm for the legs of the frame;
* The two segments of channel 80 mm wide for the crosspieces between the legs;
* rebar with diameter 18 mm.
Tools:
* Bulgarian;
* welding machine;
* roulette.
The first step is the frame.
The stand, the author decided to make two existing hives, so the dimensions were selected based on their size. The dimensions of his design as follows: length – 150 cm depth (width) – 50 cm height – 30 cm, the author of the thread profile of the pipe in the right size. Then welded them to the frame, in which the long side of the reinforced – welded of two pipes. The welds on the whole length, the author decided not to do it, apparently decided that this is not necessary. To the author of the frame welded at the corners the legs and jumpers from the channel. Ready frame the author was primed primed metal and painted black waterproof paint.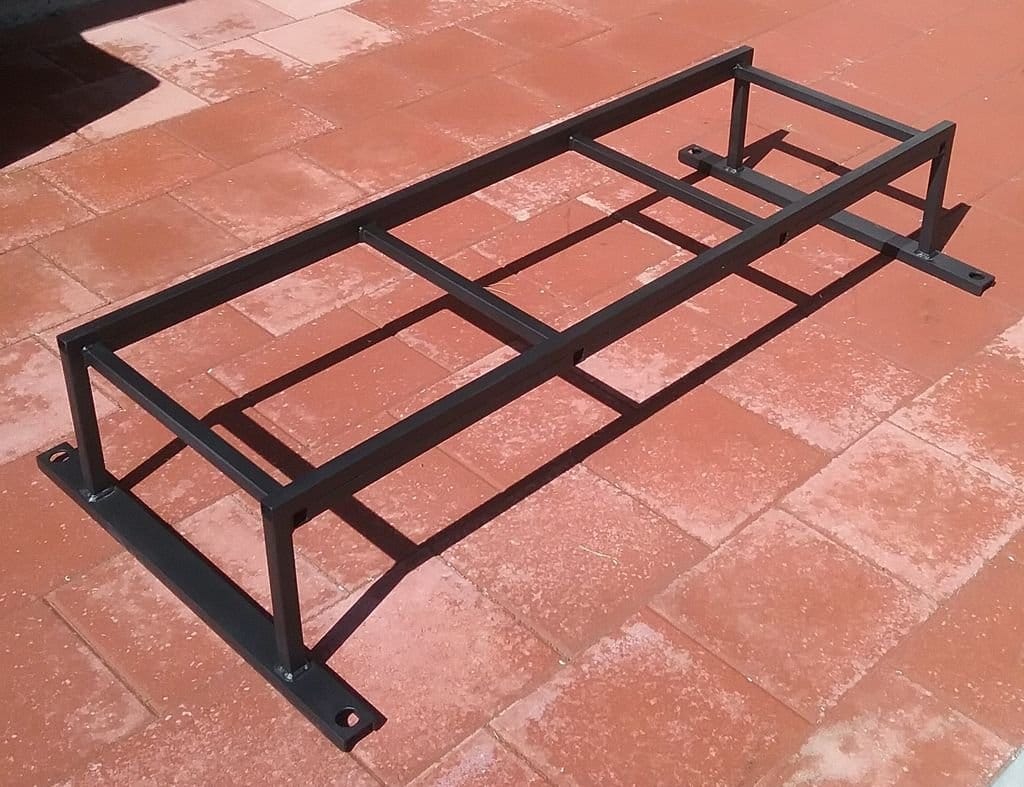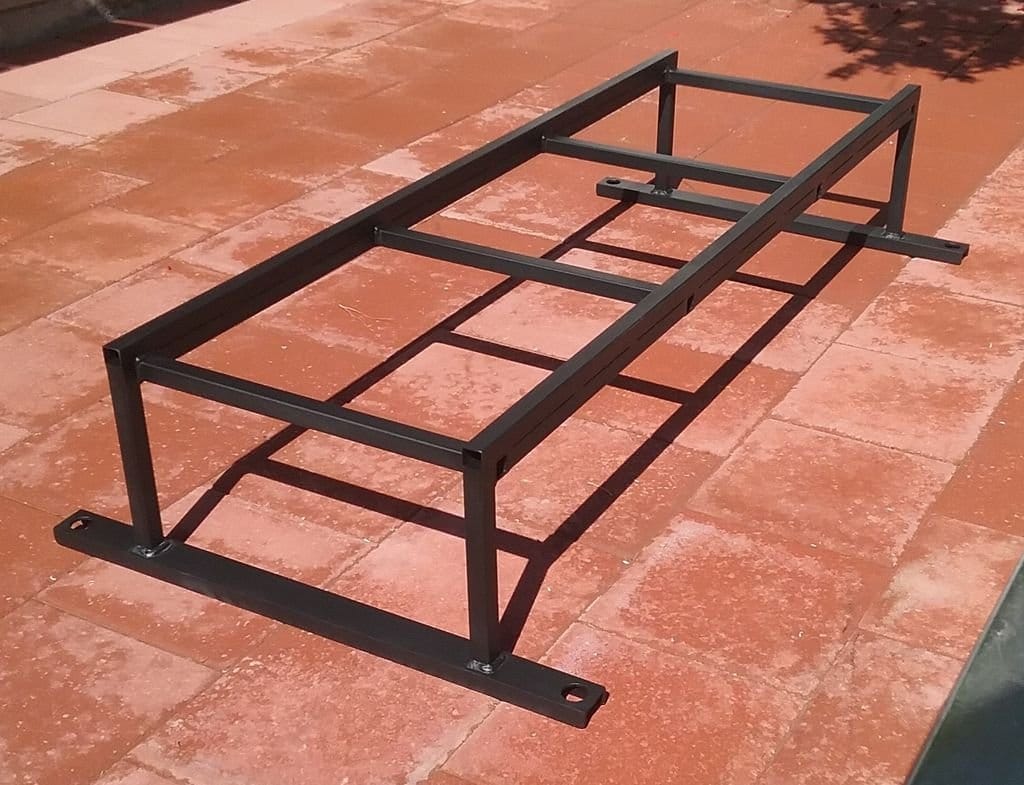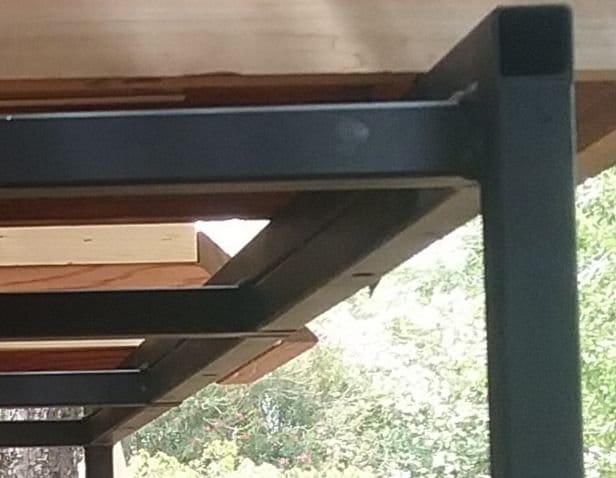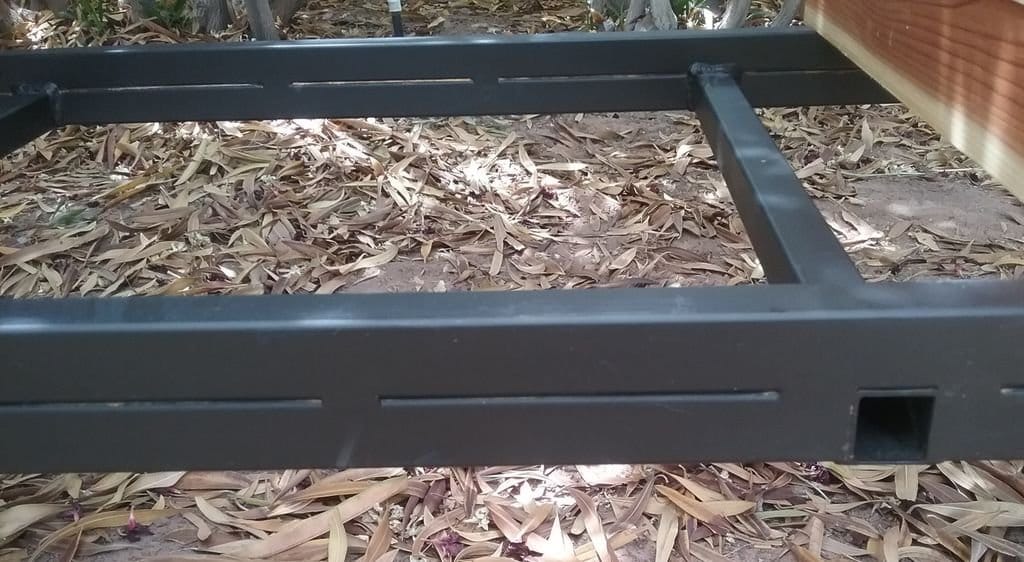 Looking ahead to say, the holes in the crosspieces, the author drilled not just because through them he fixes the structure in a prescribed place.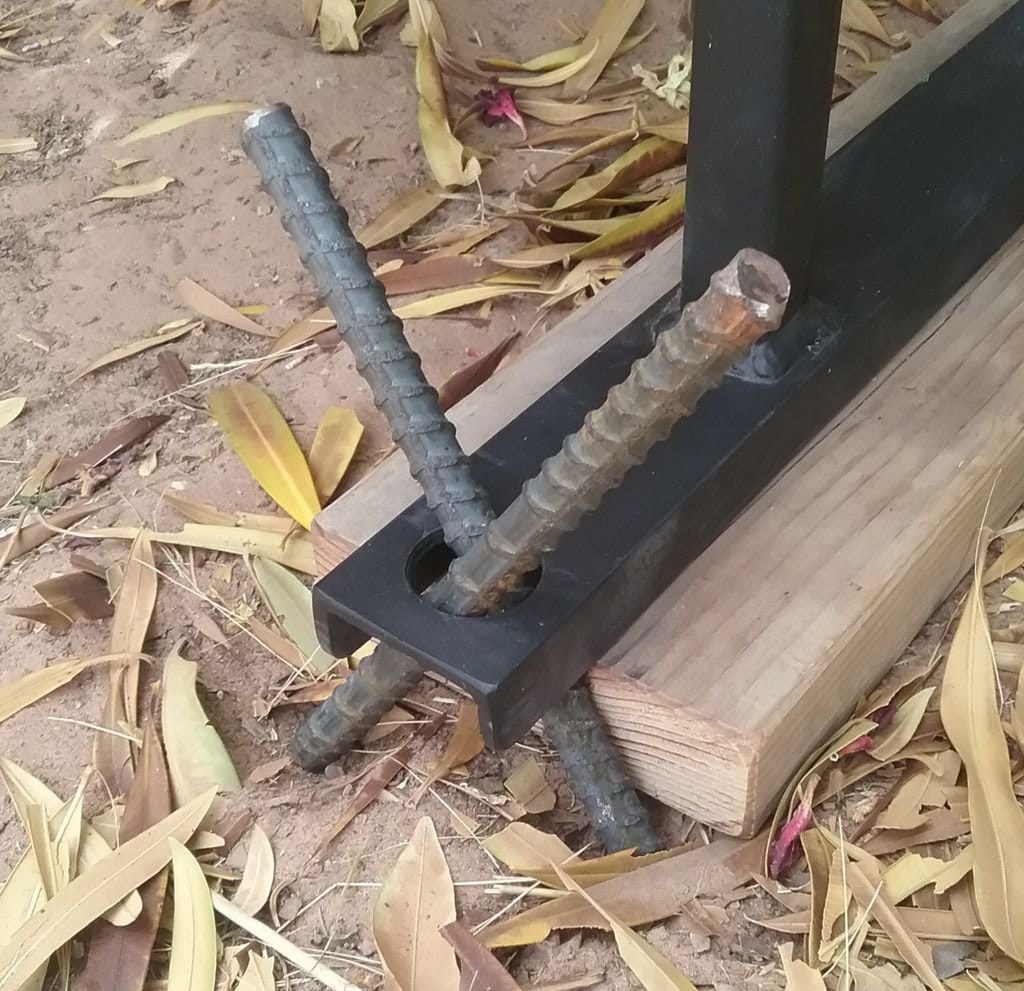 The second step is the installation.
On the final stand, after dry coating, the author has placed at the edges of the two hives, which are assembled from several parts. Their production, the author decided to omit. In view of the structure is not complicated, from Board cut-out parts of the desired length, is connected to the frame by means of a direct tenon + glue. Separately also from boards only already assembled, the base and the roof.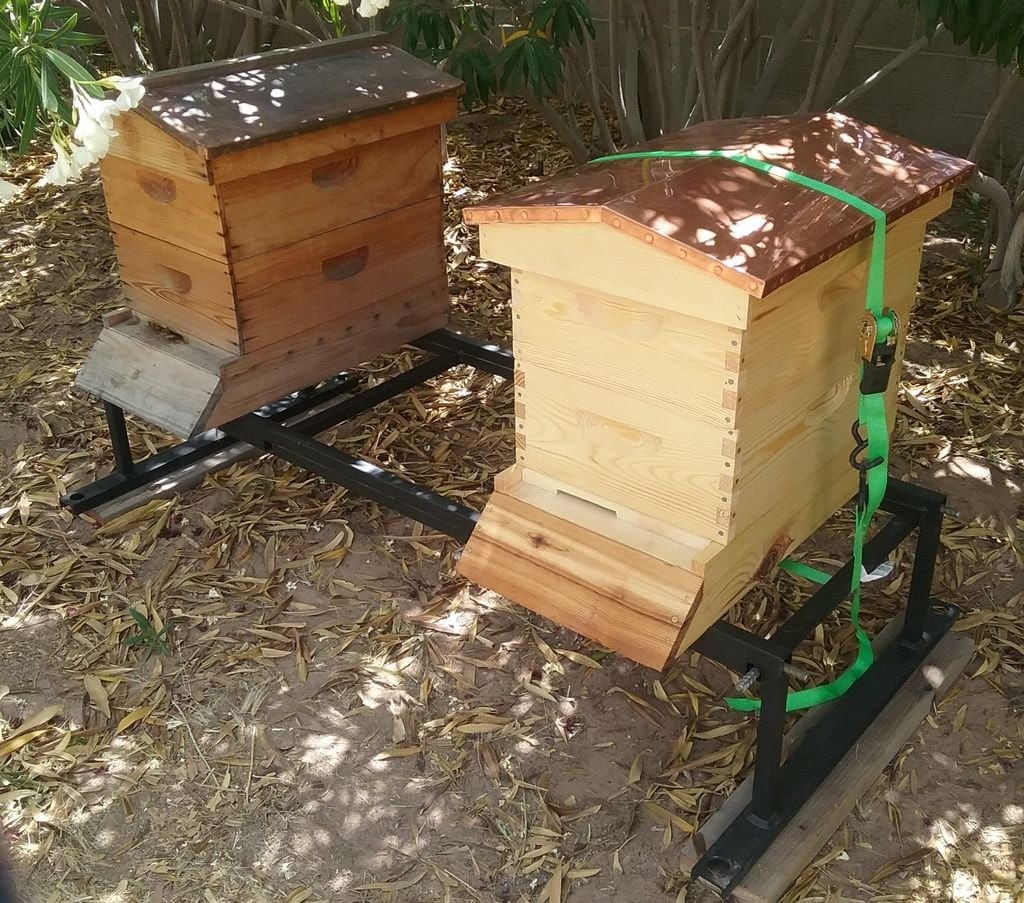 In the photo below the author shows the accommodation options.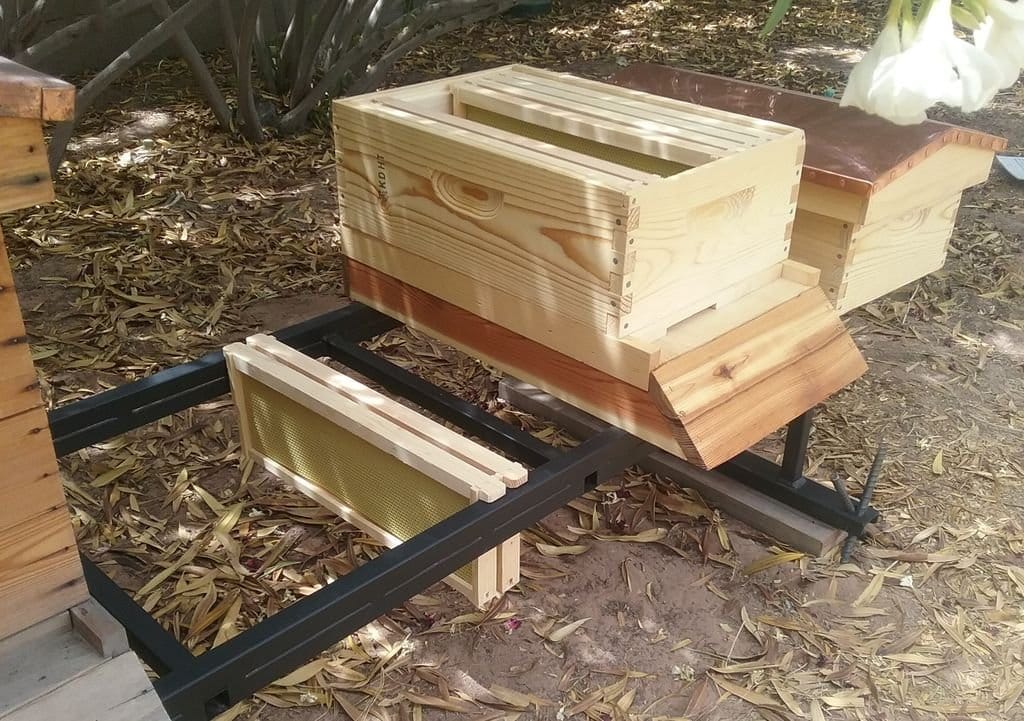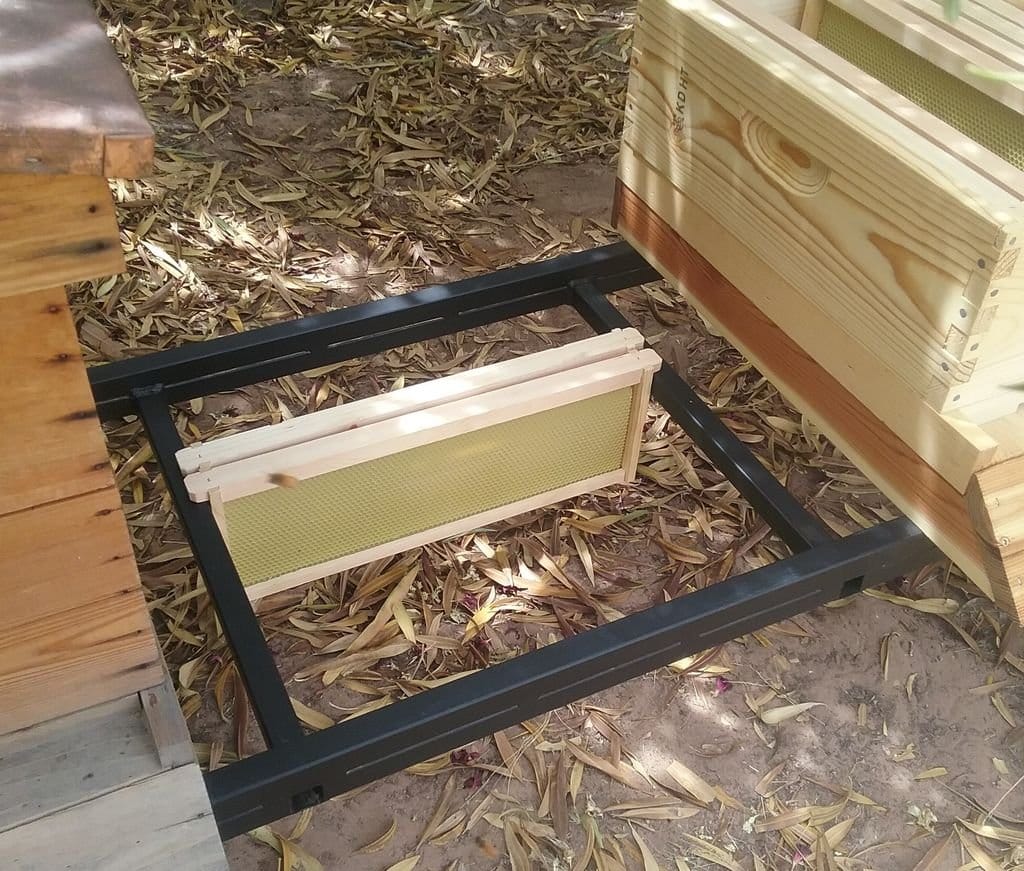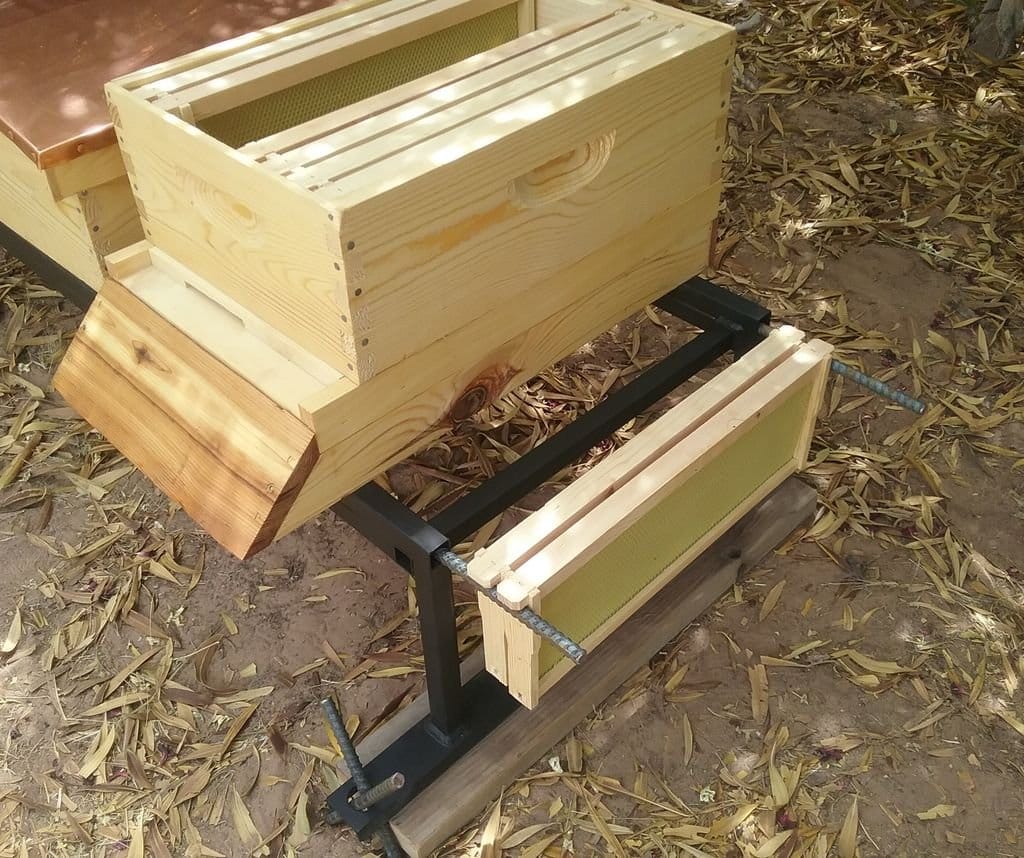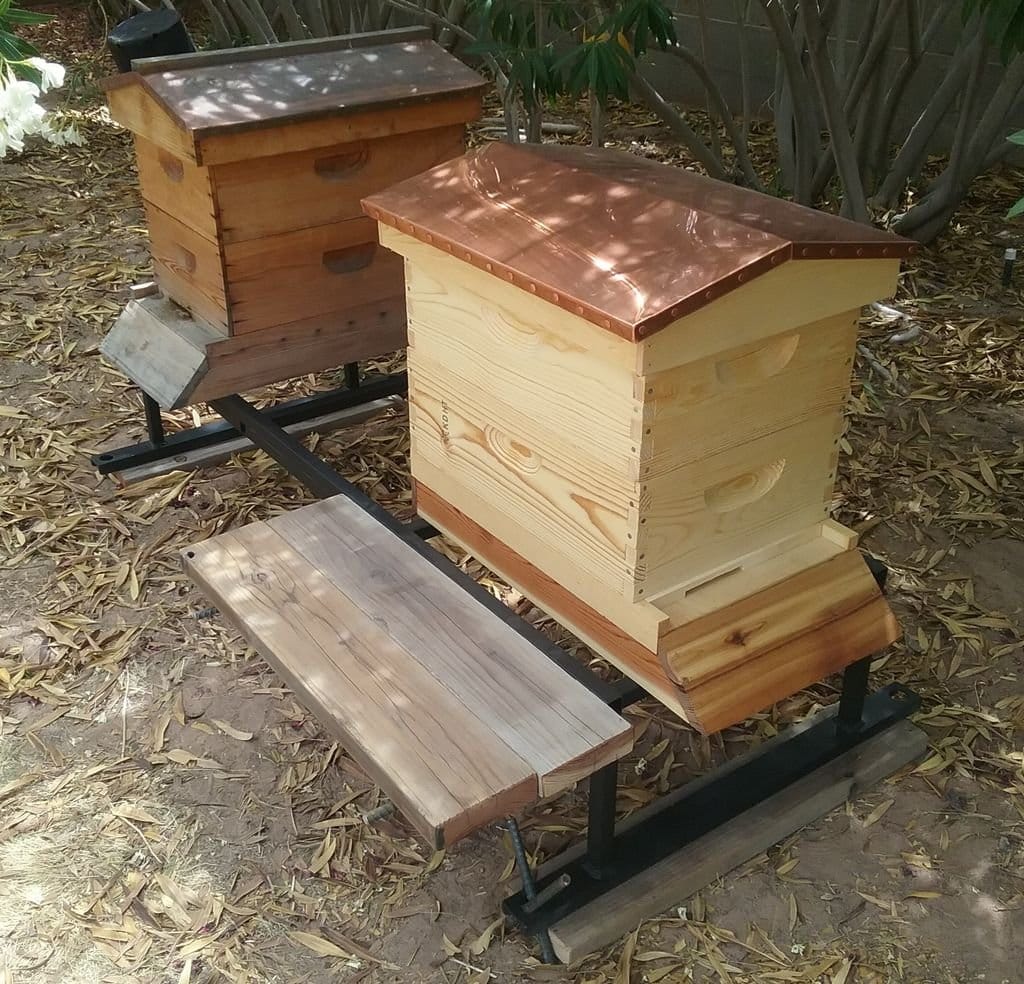 As you can see, the stand is very convenient. It is possible to install the hives in different directions letkov. Honeycomb can be placed not only in the middle but at the edges, inserting the open ends of the pipe sections of rebar.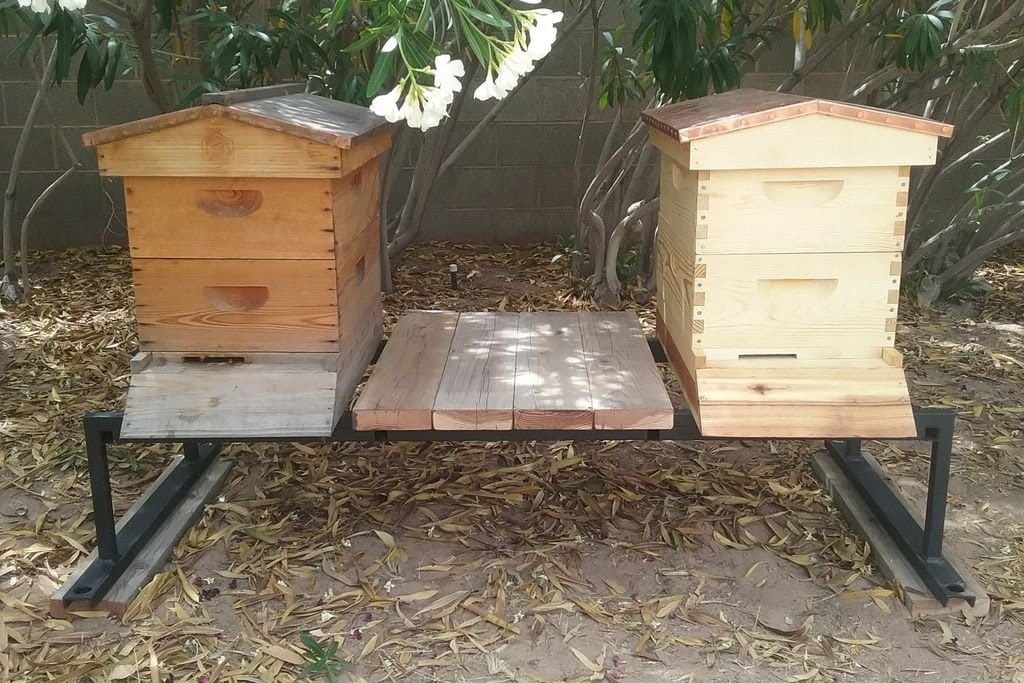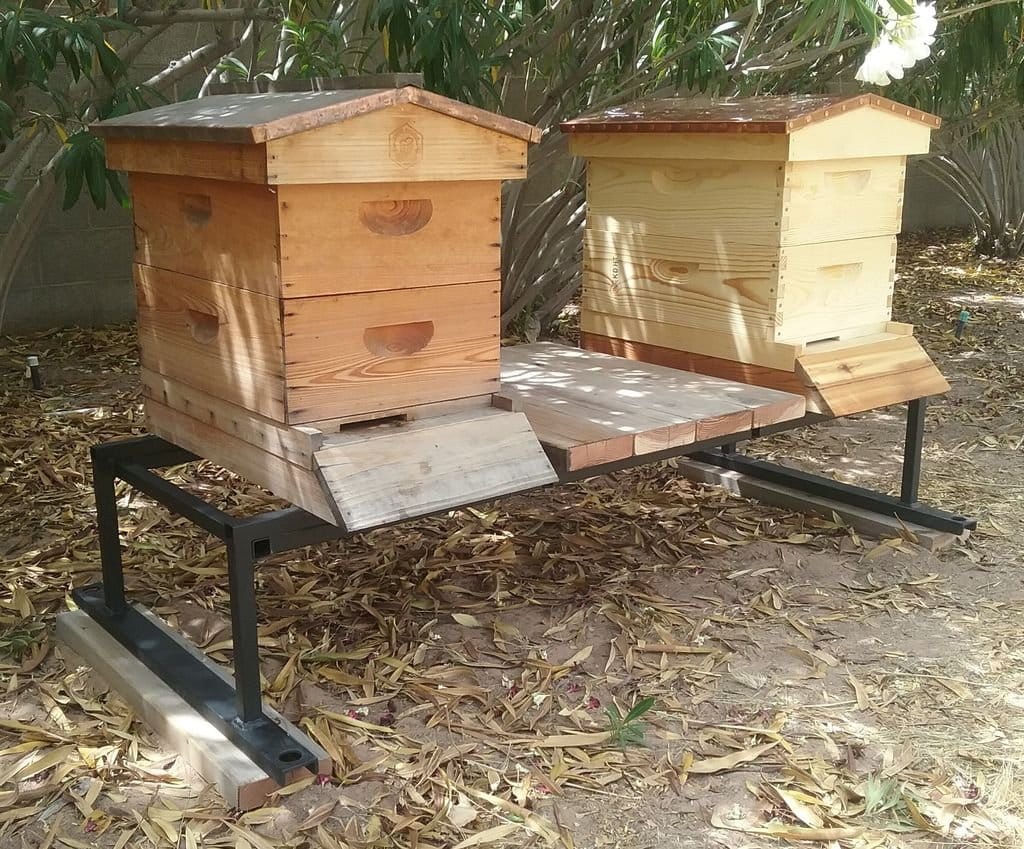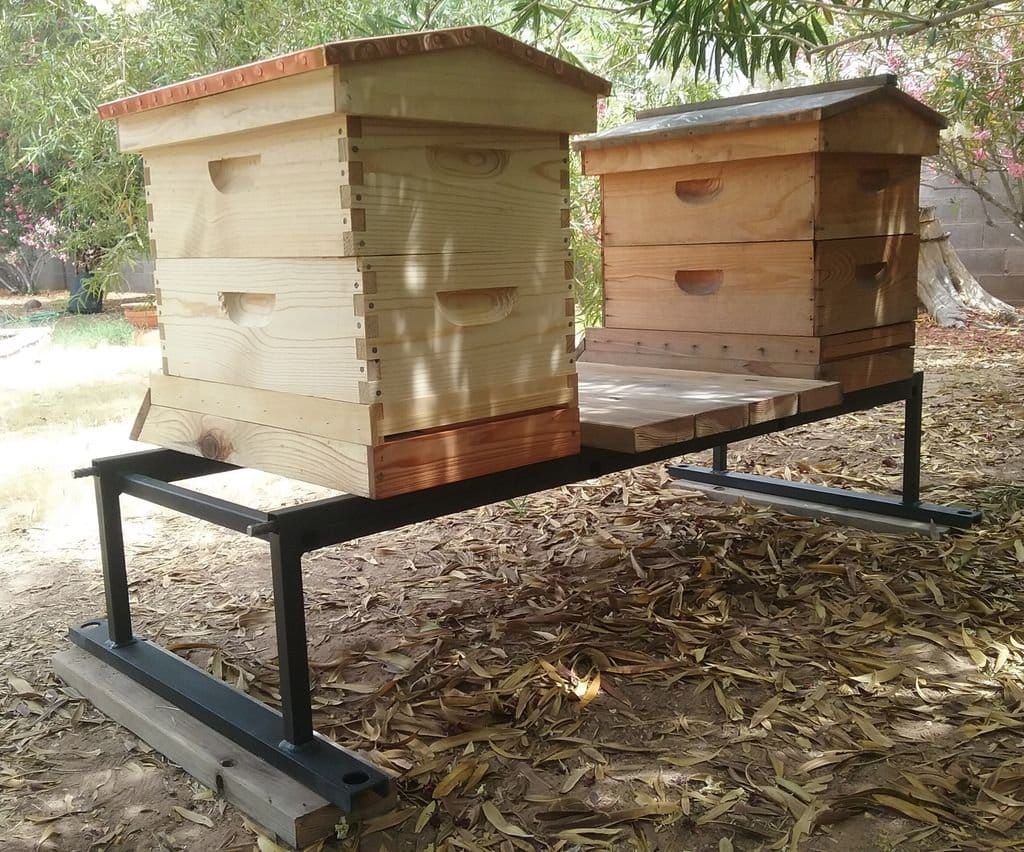 At this perhaps finish. Anyone who has read this far, thank you for your attention. Good luck to everyone and see you in the DIY.