Technology
The timing of the introduction of Russia's 5G network will not be transferred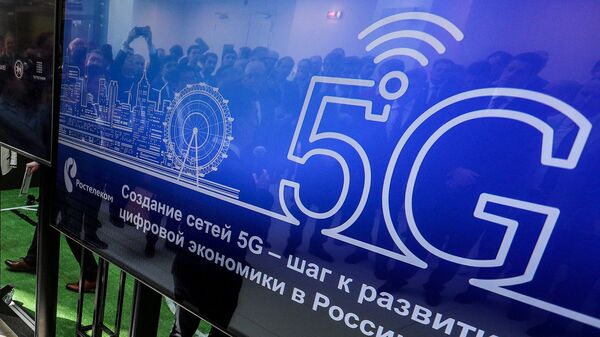 The extension of national goals by 2030 will not affect the timing of the introduction in Russia of networks of the fifth generation, told reporters Deputy Prime Minister Dmitry Chernyshenko.
Russian President Vladimir Putin on Tuesday signed a decree "On the national development of the Russian Federation for the period till 2030". Assistant to the President of Russia Maxim Oreshkin said that the Russian government within three months on the basis of signed by the President of the decree and prepare changes to national projects. Prime Minister of Russia Mikhail Mishustin earlier in July, proposed to extend the deadlines for achieving national targets by 2030.
"No, the timing of the introduction of 5G will not be transferred. There are national projects in it, they determined until the transfers were not" – said Chernyshenko.
Deputy Prime Minister noted that this issue is better to return in the early fall. "It's still the period when we were instructed to review the parameters of the national projects, they must be interrelated with each other. While such plans were not," he concluded.
In turn, the Minister of the Russian Federation Maksut Shadaev told reporters that now the main task of the Ministry is to quickly launch 5G with account of the decisions on the priority frequency bands allocated for communication of the fifth generation. "We have identified for priority ranges, and are now discussing how much we will cost the conversion order for these bands to use for 5G", – he explained.
Currently, many countries are working on 5G communication technology, which involves much larger compared to the fourth generation speed when communicating. For 5G priority frequency band 3,4-3,8 GHz, but in Russia he's busy with other services, including power. The question of the release of this range for 5G has been discussed for a long time. Now Russian mobile operators test the relationship of the fifth generation in other ranges of 25.25-to 27.5 GHz and 4.9 GHz, but they can be used only as additional to the main range.
According to "Digital economy", sustainable network coverage of such communication 10 cities should be achieved by 2022, and in all cities of Russia with population of 1 million people by 2024. In Russia, according to Rosstat, on January 1, 2020, there were 15 cities, whose population exceeds one million people: Moscow, St. Petersburg, Novosibirsk, Yekaterinburg, Nizhny Novgorod, Kazan, Chelyabinsk, Omsk, Samara, Rostov-on-don, Ufa, Krasnoyarsk, Perm, Voronezh and Volgograd.