Crypto News
The correlation between the prices of bitcoin and gold continues to grow
On Wednesday, July 22, the index of correlation between the prices of bitcoin and gold reached its highest level in four months. This is evidenced by the platform Skew.
The interdependence between the two assets is enhanced by the desire of investors to find the tools that can protect their savings from inflation.
The index of correlation between BTC and precious metal on the eve exceeded 40%. Thus, the interdependence of cryptocurrency and gold has recovered after a record fall in late April (-42,8%).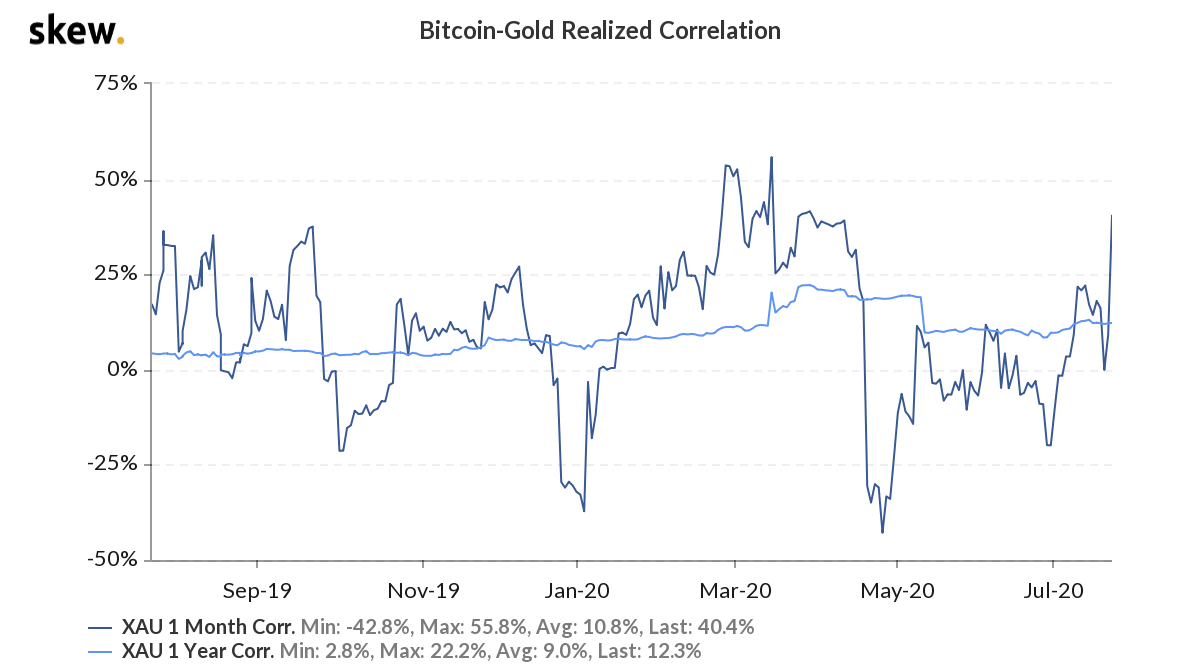 Gold prices today reached a new high, Troy ounce of this metal has risen to $1880 (+0,78%). For the first time since September 2011, an ounce of gold exceeded $1870. Bitcoin is also gaining in value in the last 24 hours, the cryptocurrency rose 2.5% to $9515.
In parallel, analysts Skew fixed signs of the imminent weakening of the correlation of bitcoin and the us indicator, S&P 500.
Now this figure is high, adds cryptocurrency with this indicator of business activity. However, the American economy has not yet recovered from the losses incurred as a result of the pandemic coronavirus.
The risk of a falling stock market is still high. If BTC at this point will move in an upward trajectory along with the gold, the cryptocurrency will consolidate its status as a safe-haven asset, experts say.