DIY
A simple and reliable drill press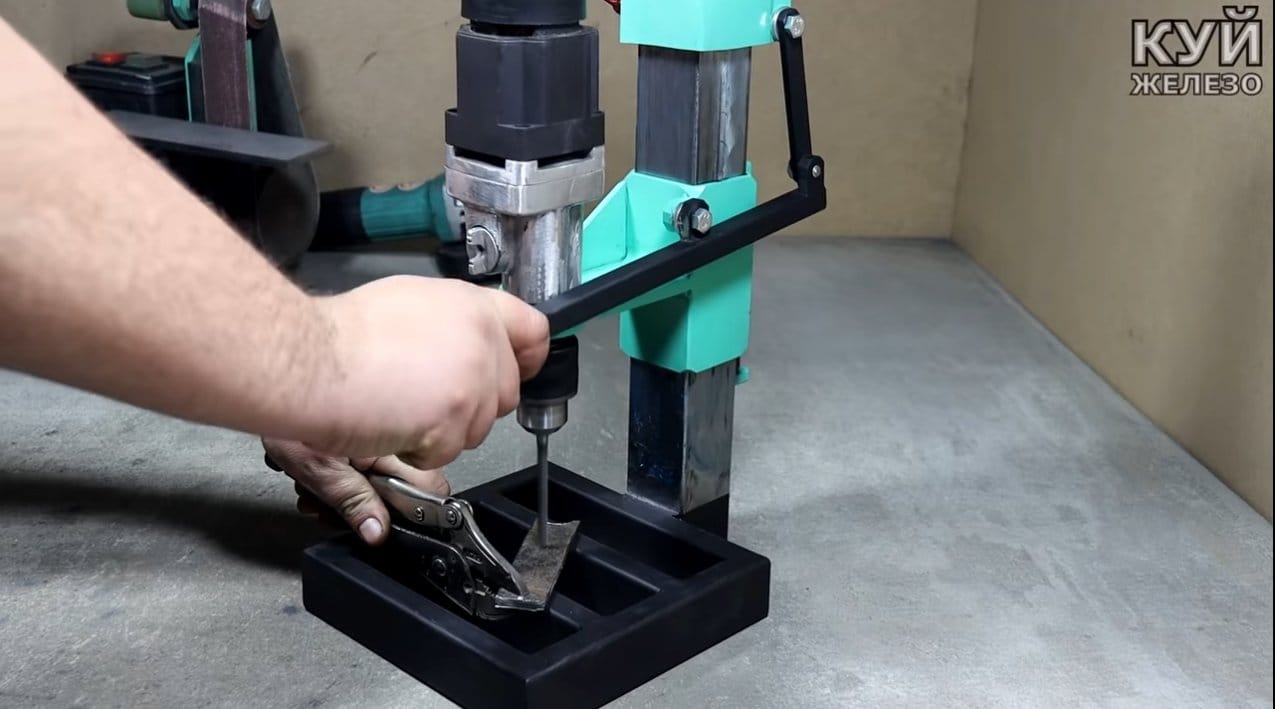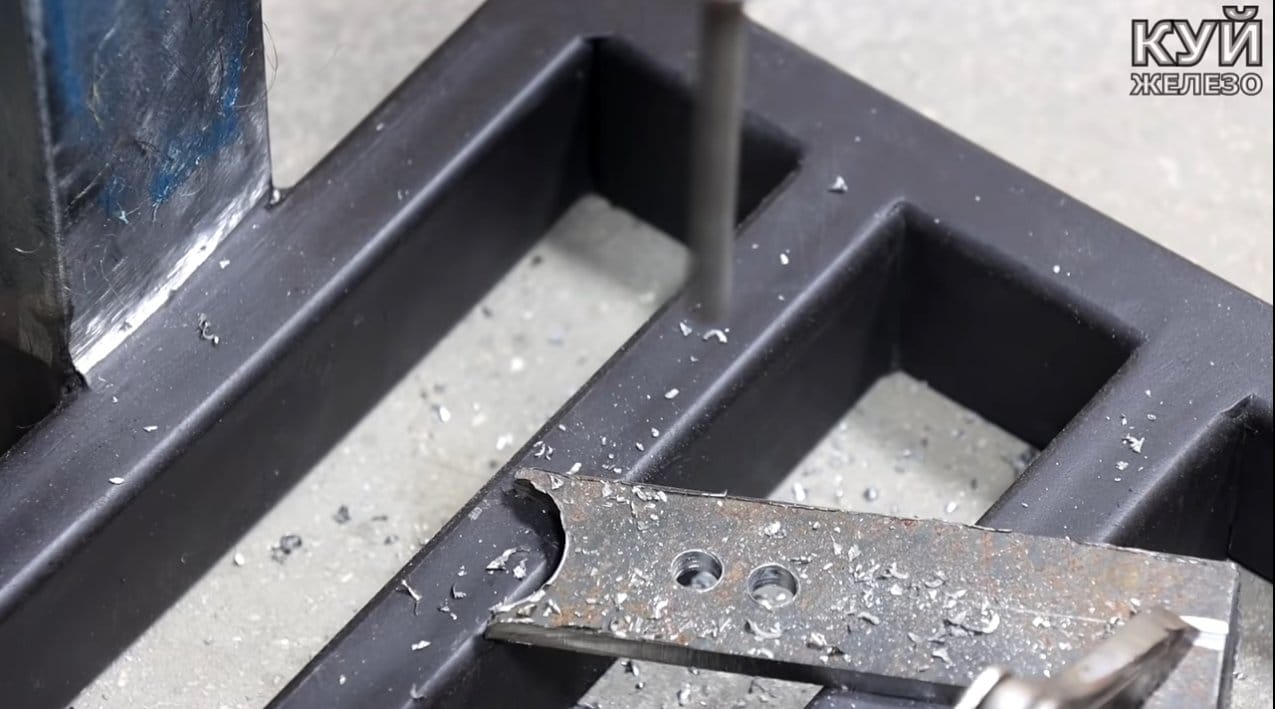 Greetings to all fans of building, propose to consider the instructions for making a simple, convenient and reliable drilling machine. The rack and the author made of square pipe and steel sheet, the carriage is driven by a lever system, and is responsible for the return gas spring. Carriage flick of the wrist is adjustable in height depending on the dimensions of the material to be drilled. If the project you are interested in, offer to study it in more detail!
The materials and tools used by the author:
List of materials:
– square pipe;
– sheet steel;
– gas spring;
the piece is a round pipe;
bolts, screws, nuts.
List of tools:
– welding machine;
– Bulgarian;
– drill;
roulette marker;
– belt grinding machine.
The process of making handmade:
Step one. Collect basis
The author easily and simply assembled from square tubes. All weld and carefully trim the welds, and now the product seems solid.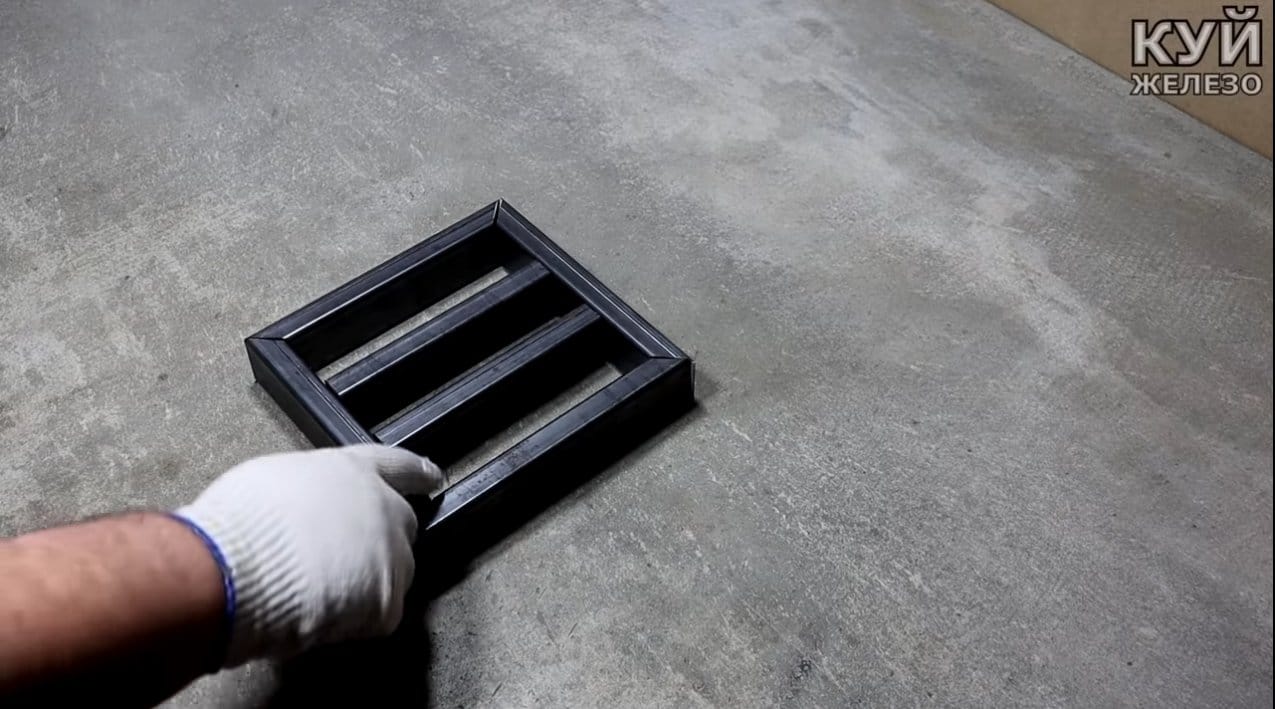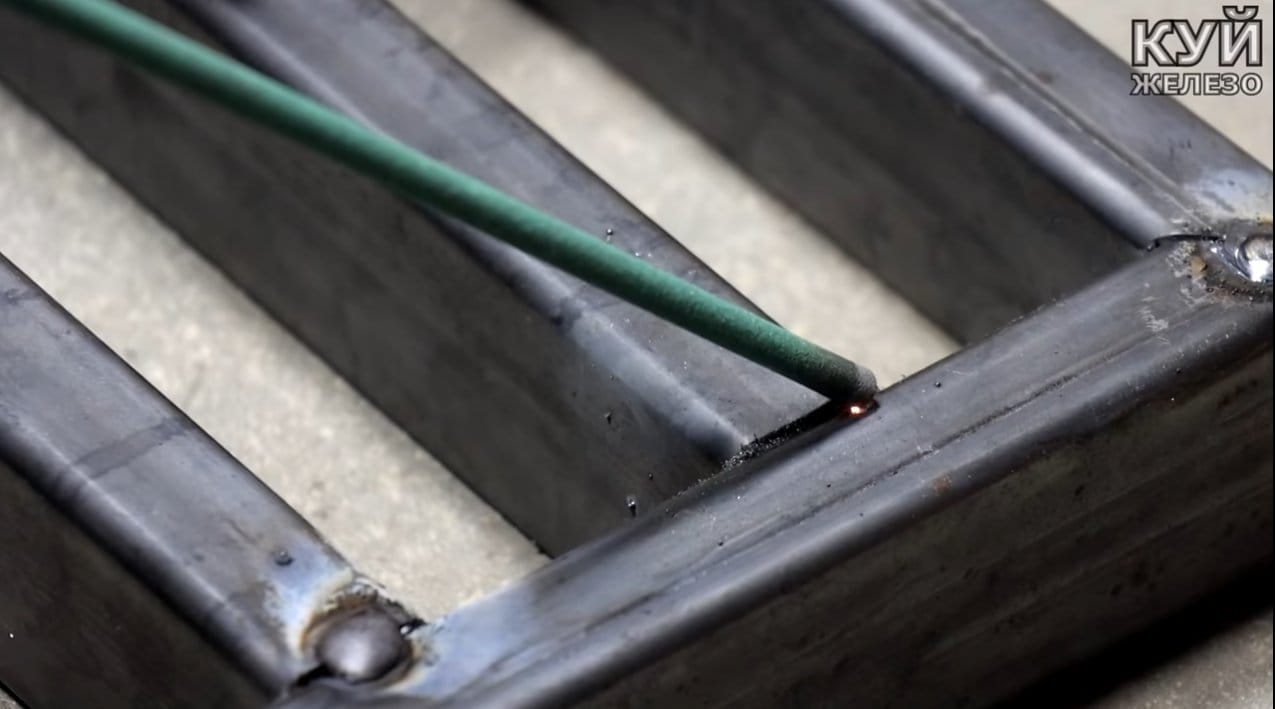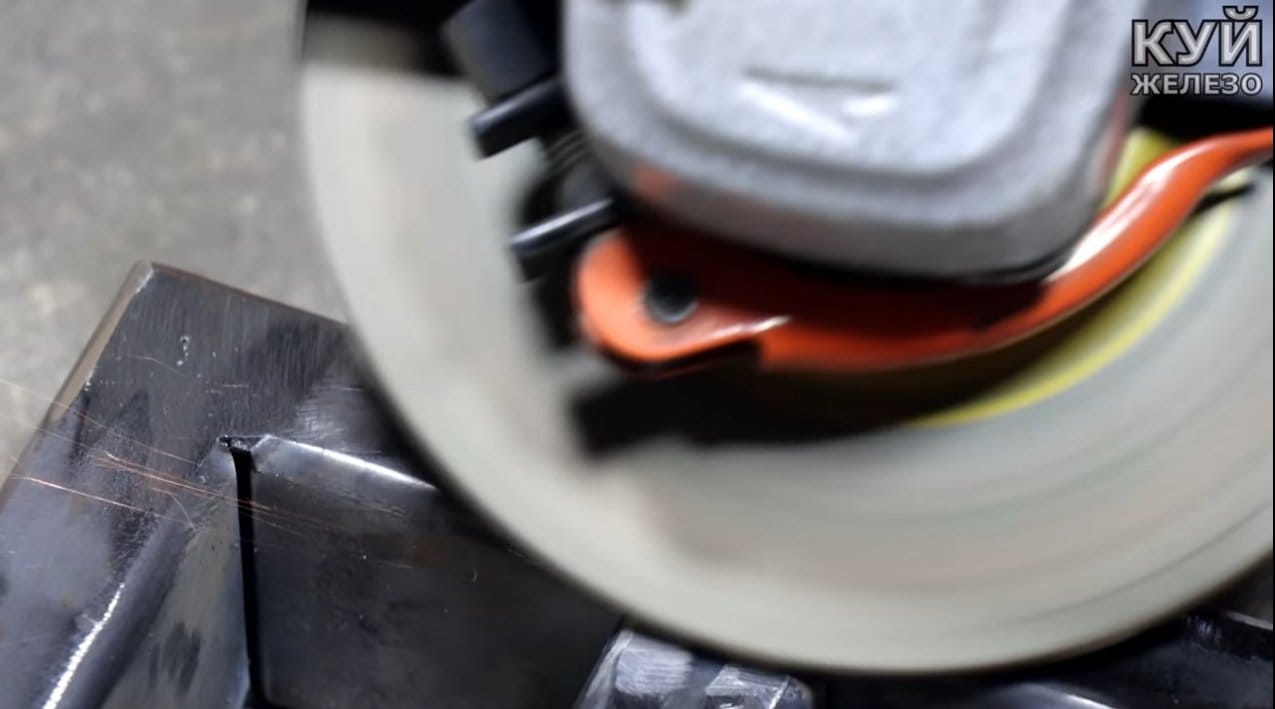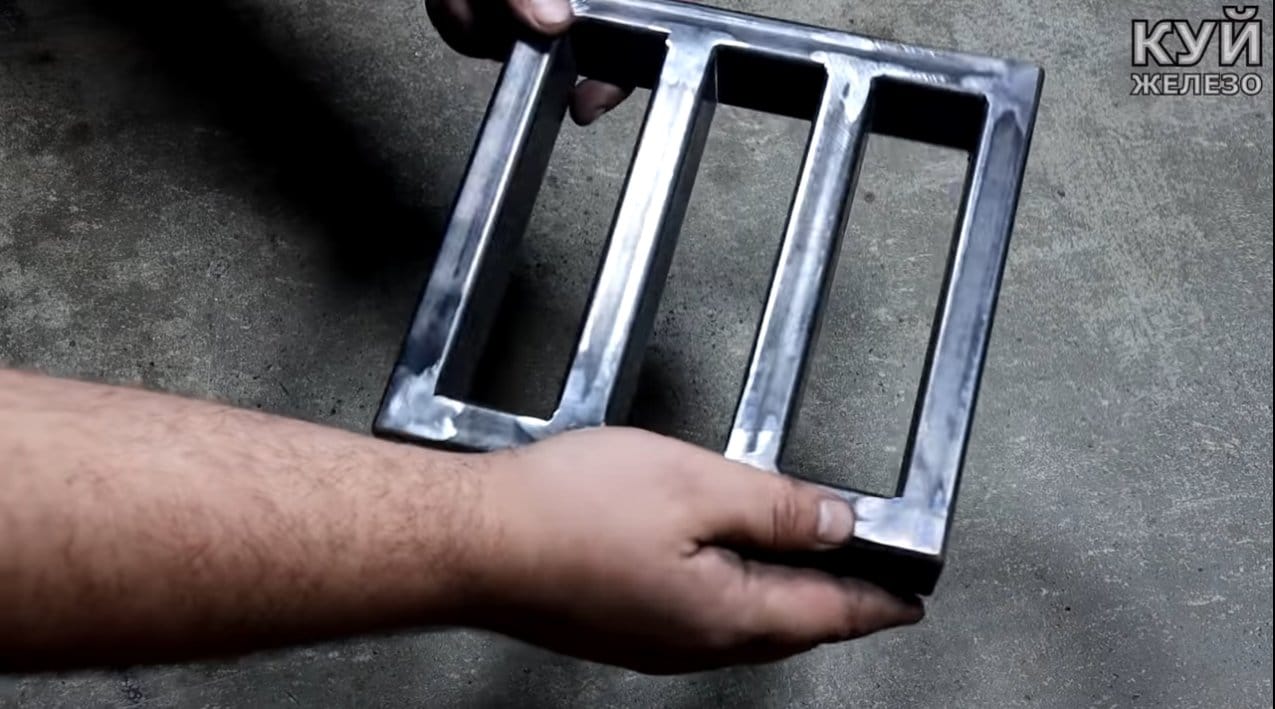 Step two. Stand and carriage
Rack take a piece of square or rectangular tubes, welded precisely at right angles to the base.
The holder and the author made of steel plates to get the desired clearance, laid the thin paper and weld the carriage. Since the gap was pretty small, sometimes the carriage gets jammed on a not perfectly level rack. To solve the author podshlifovyvat these places with a grinder.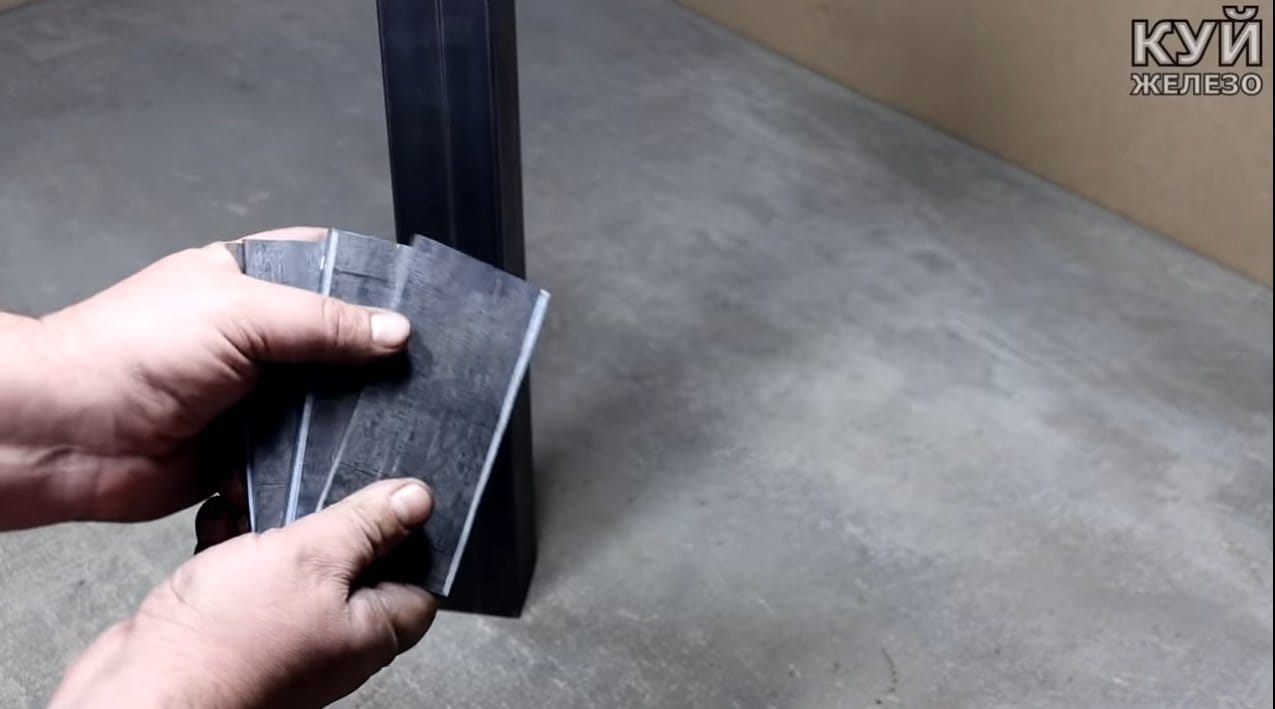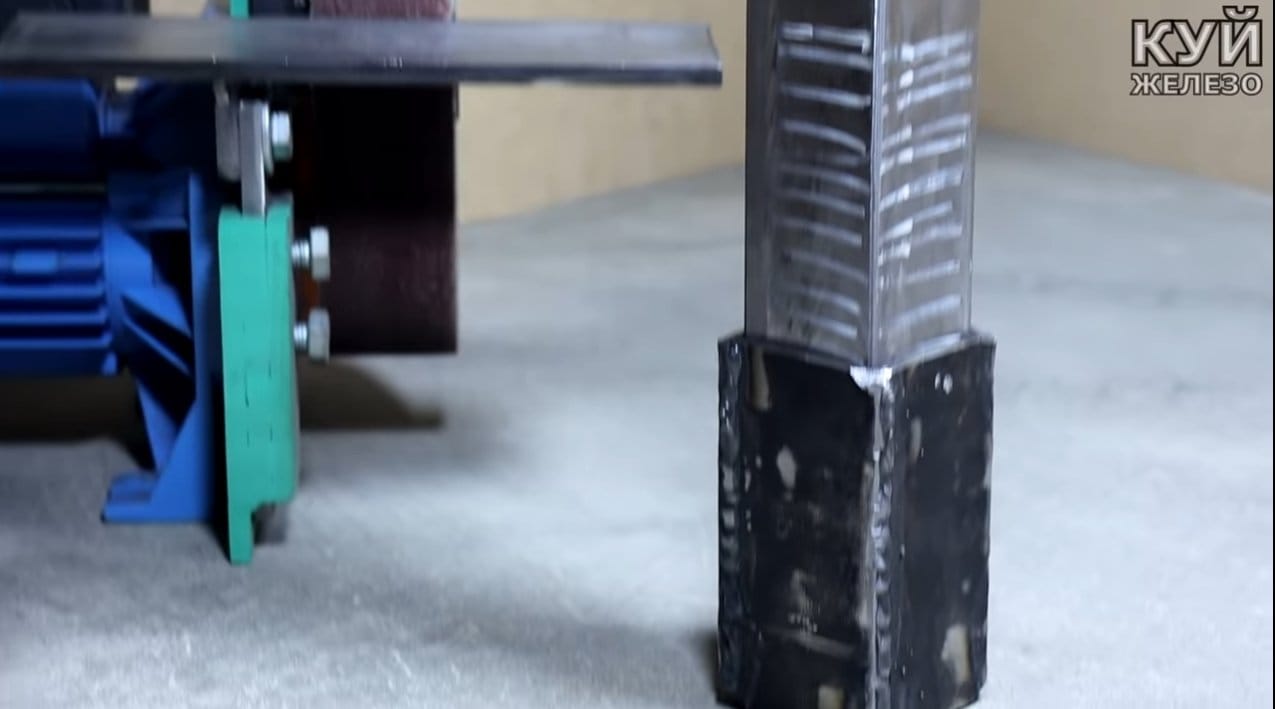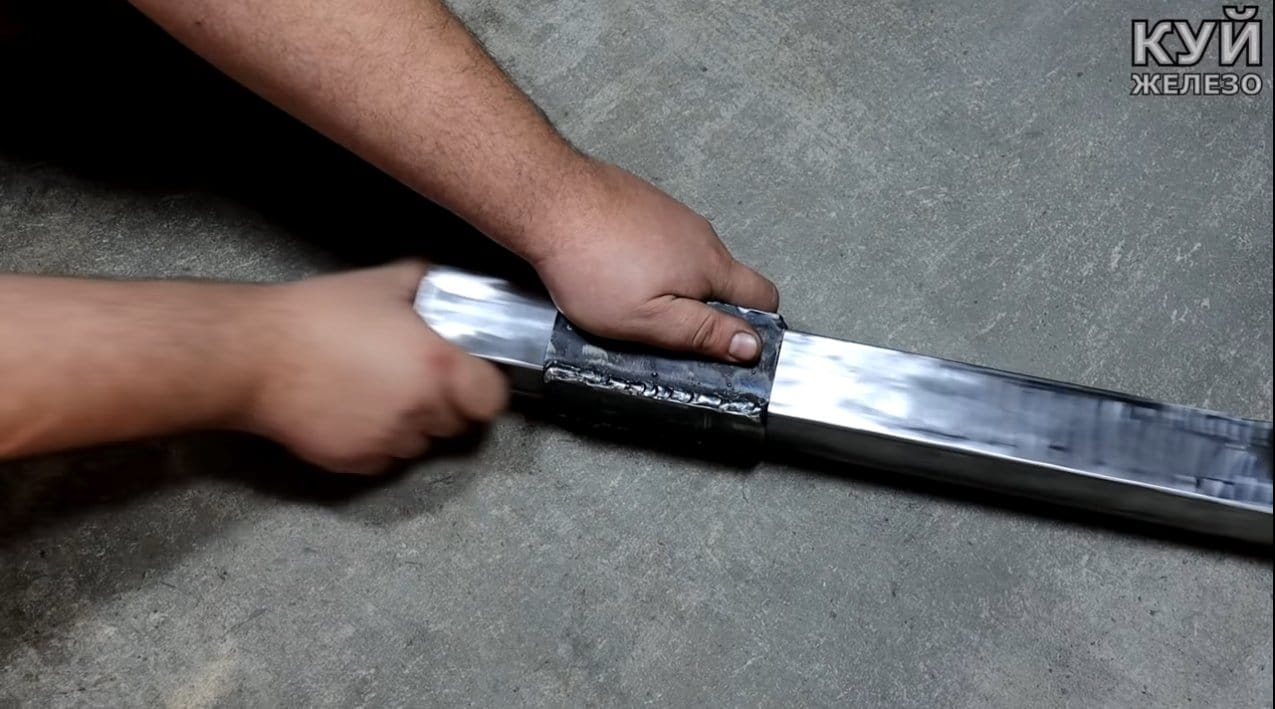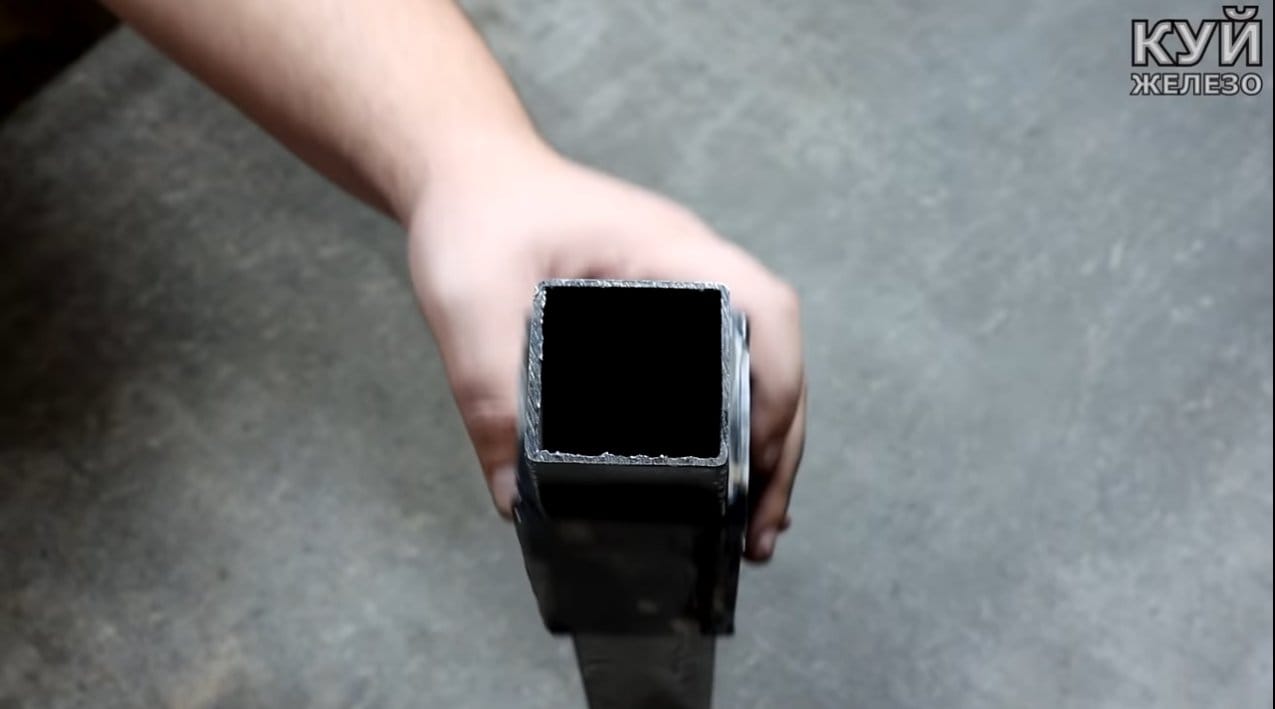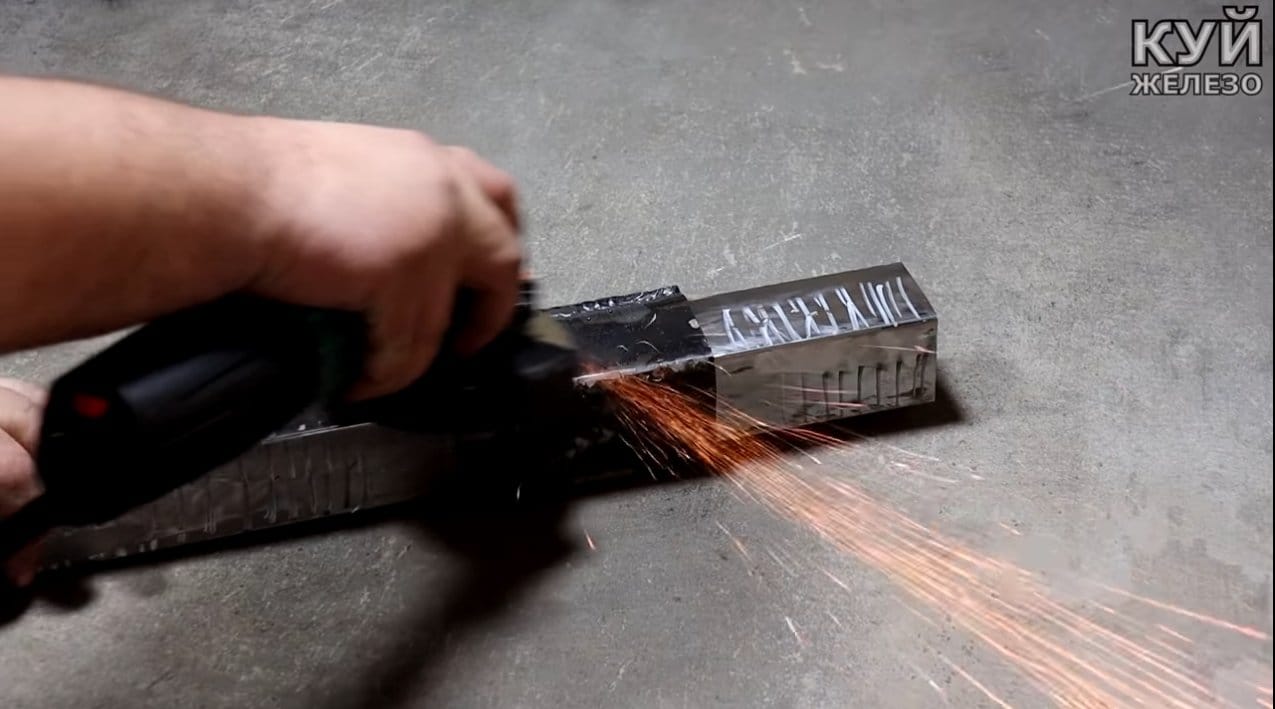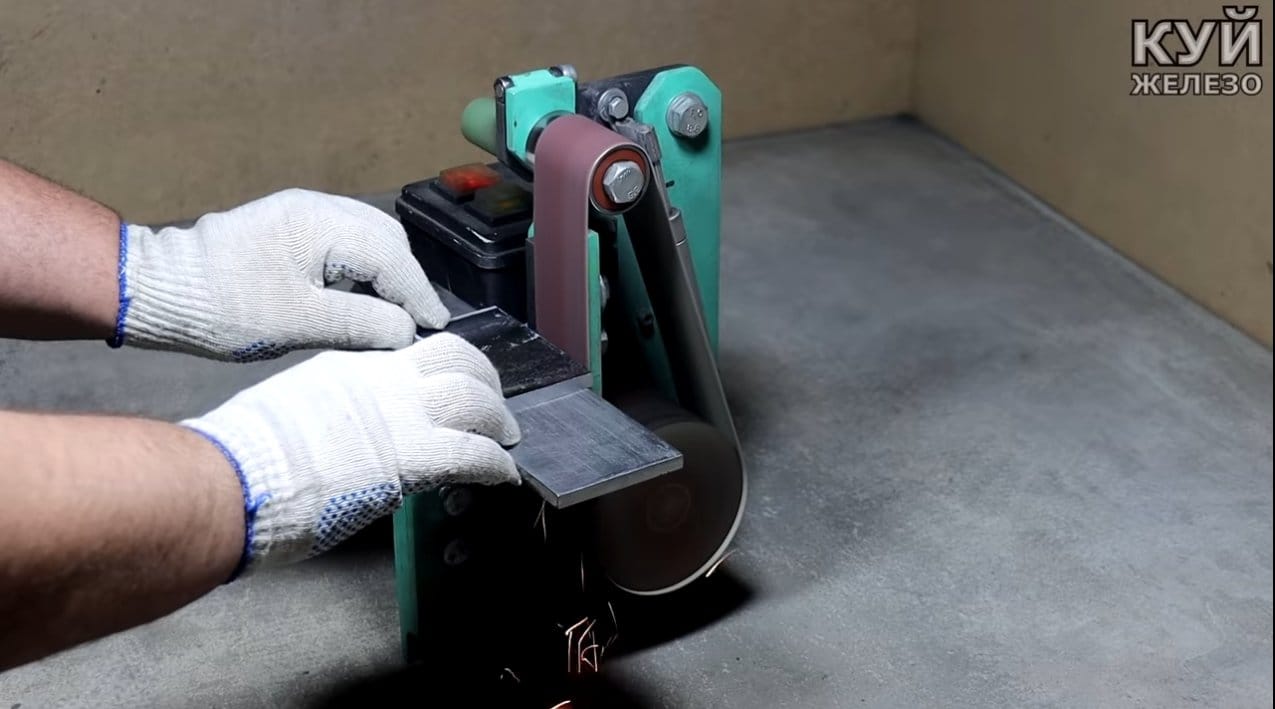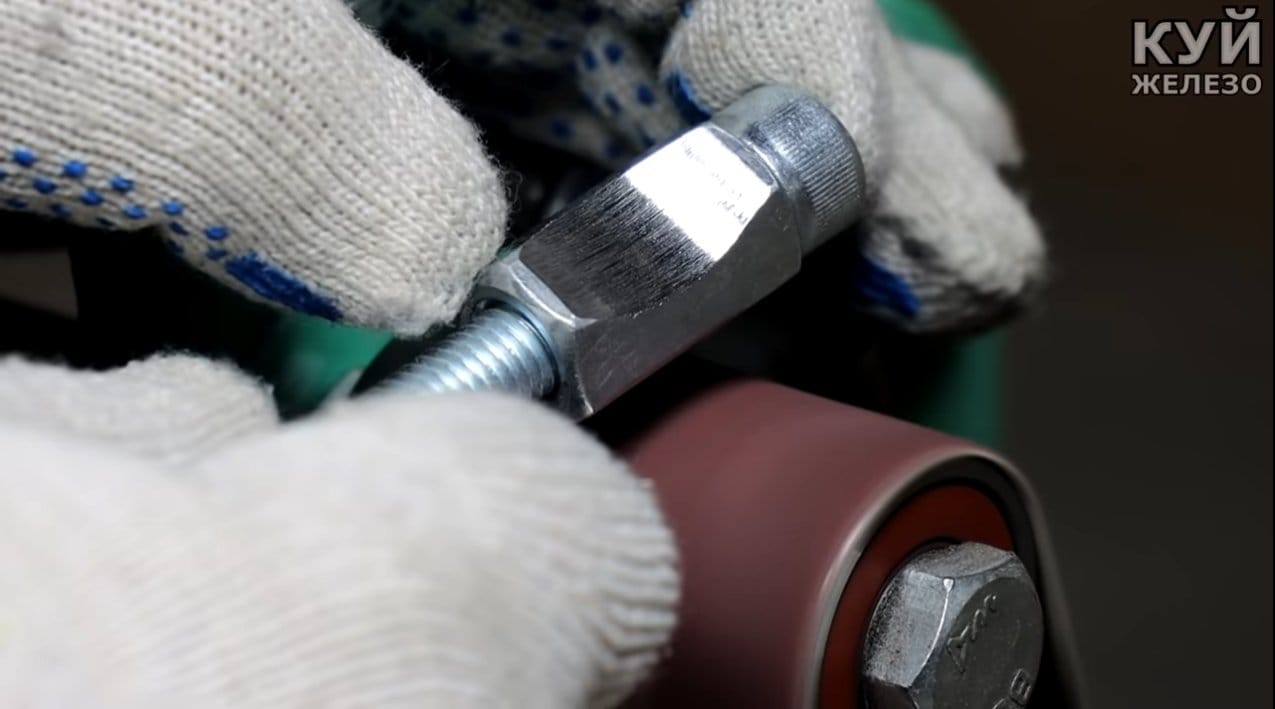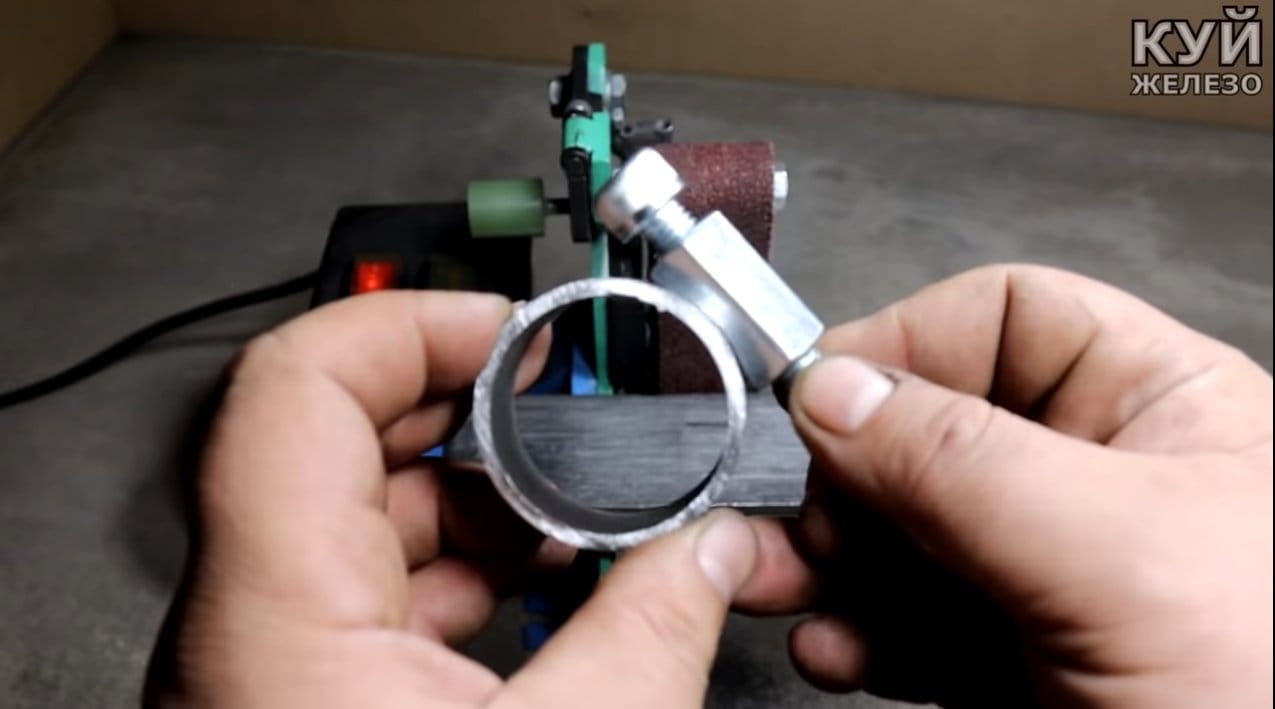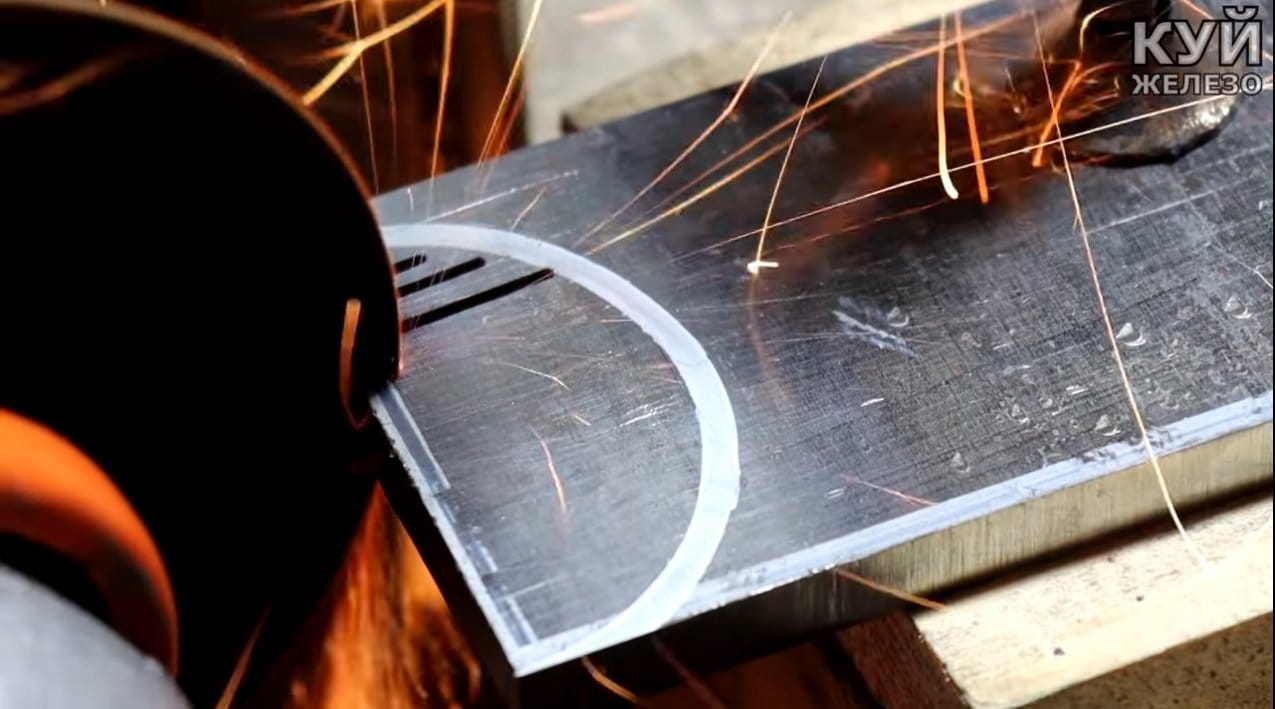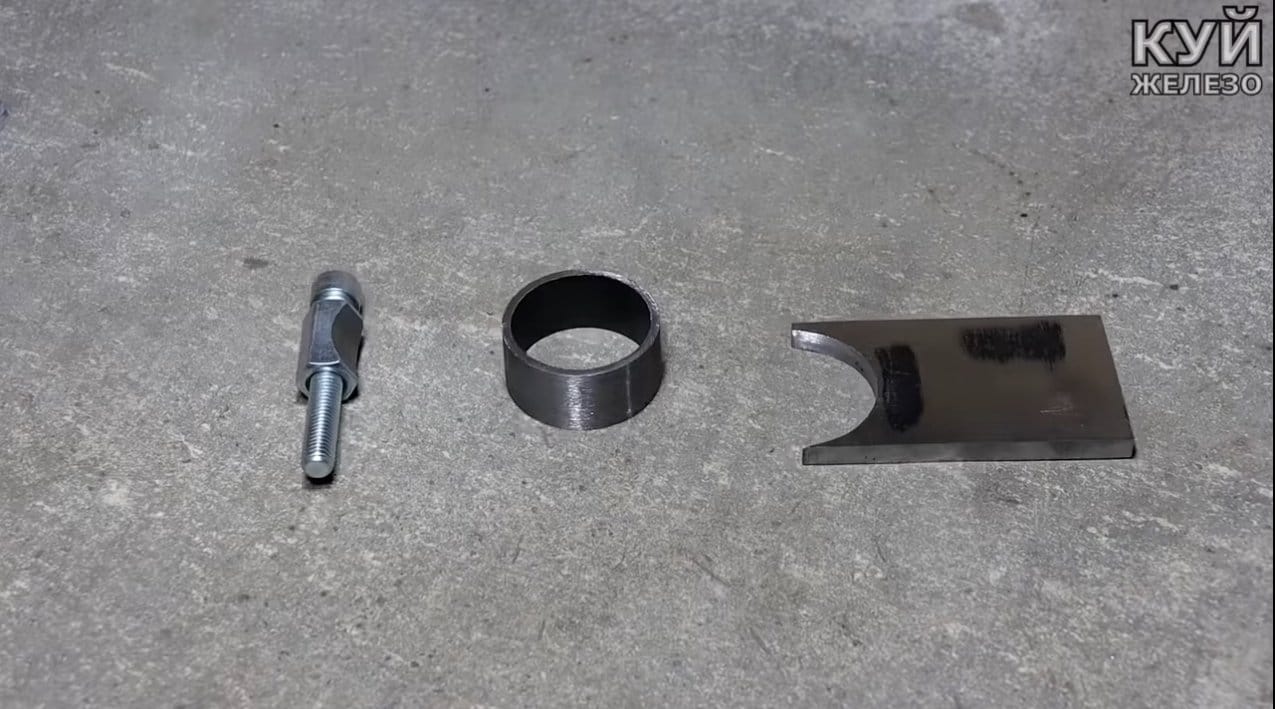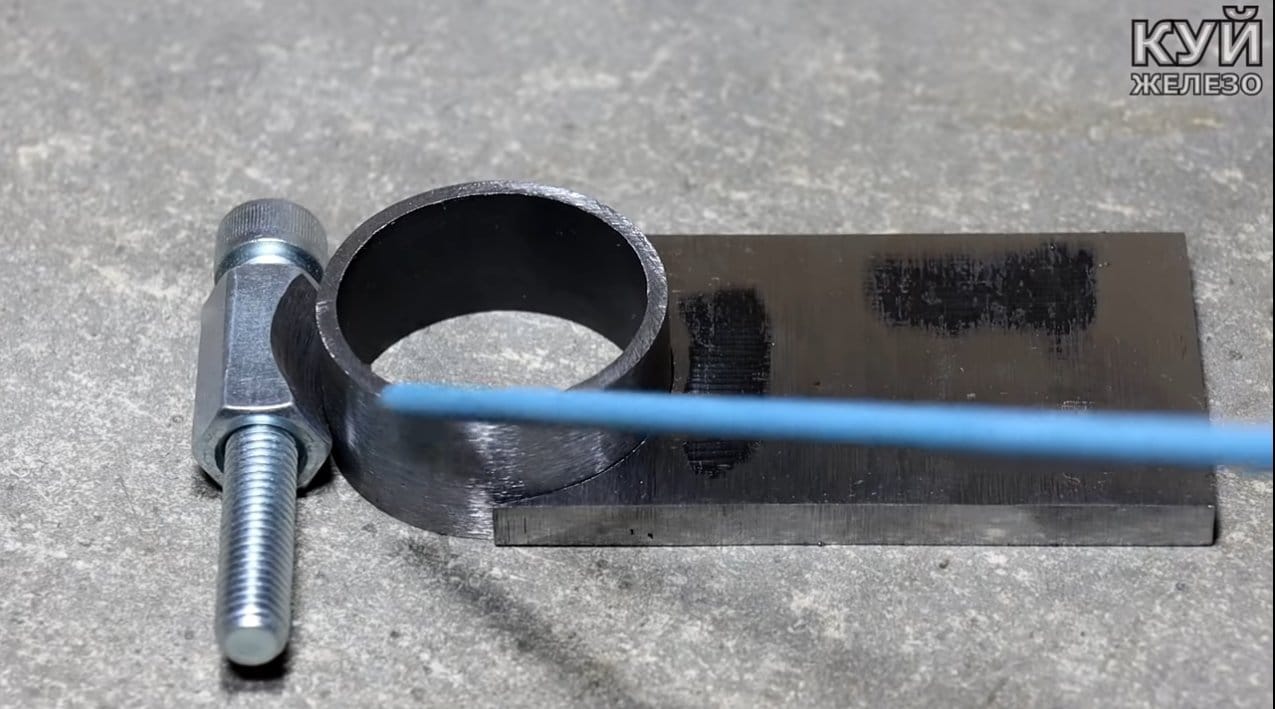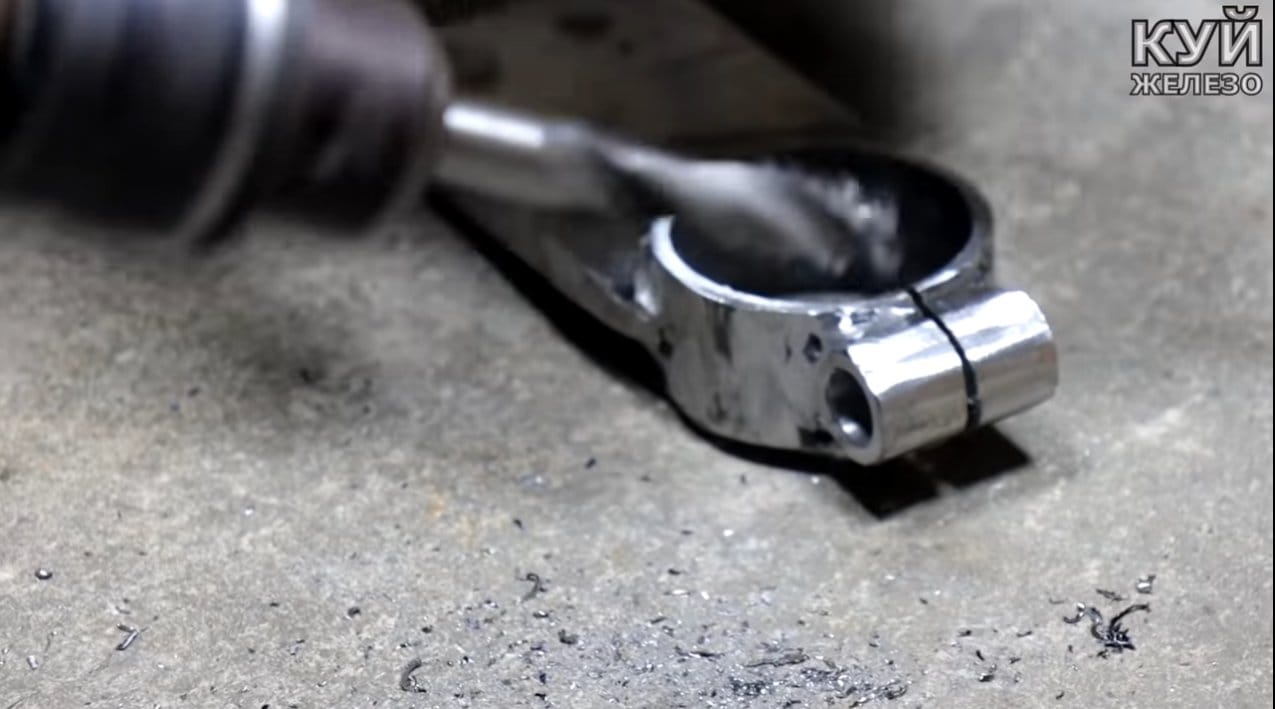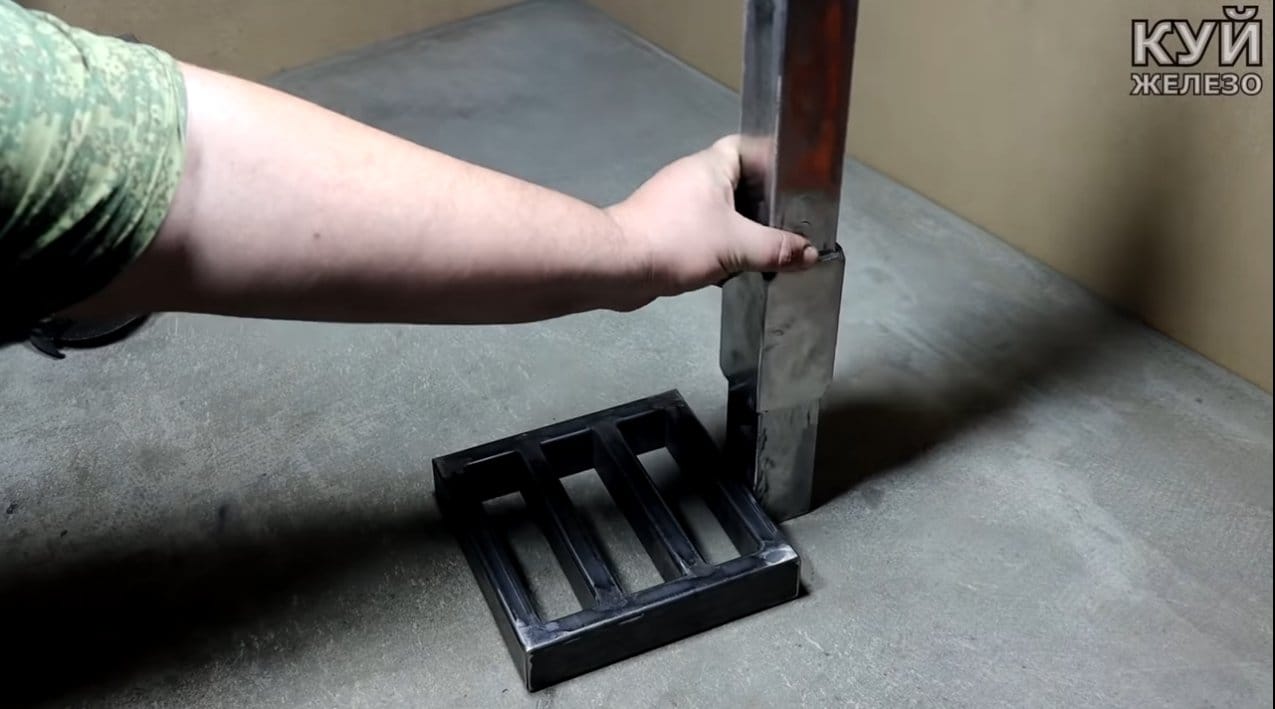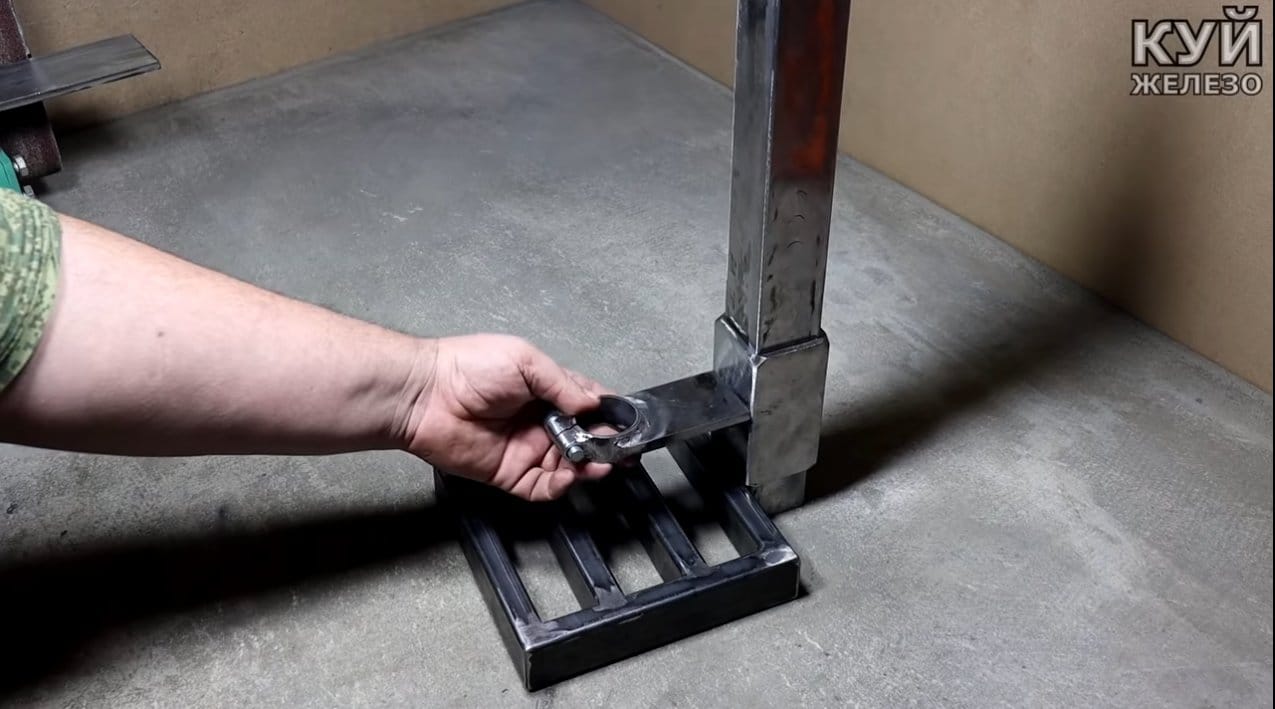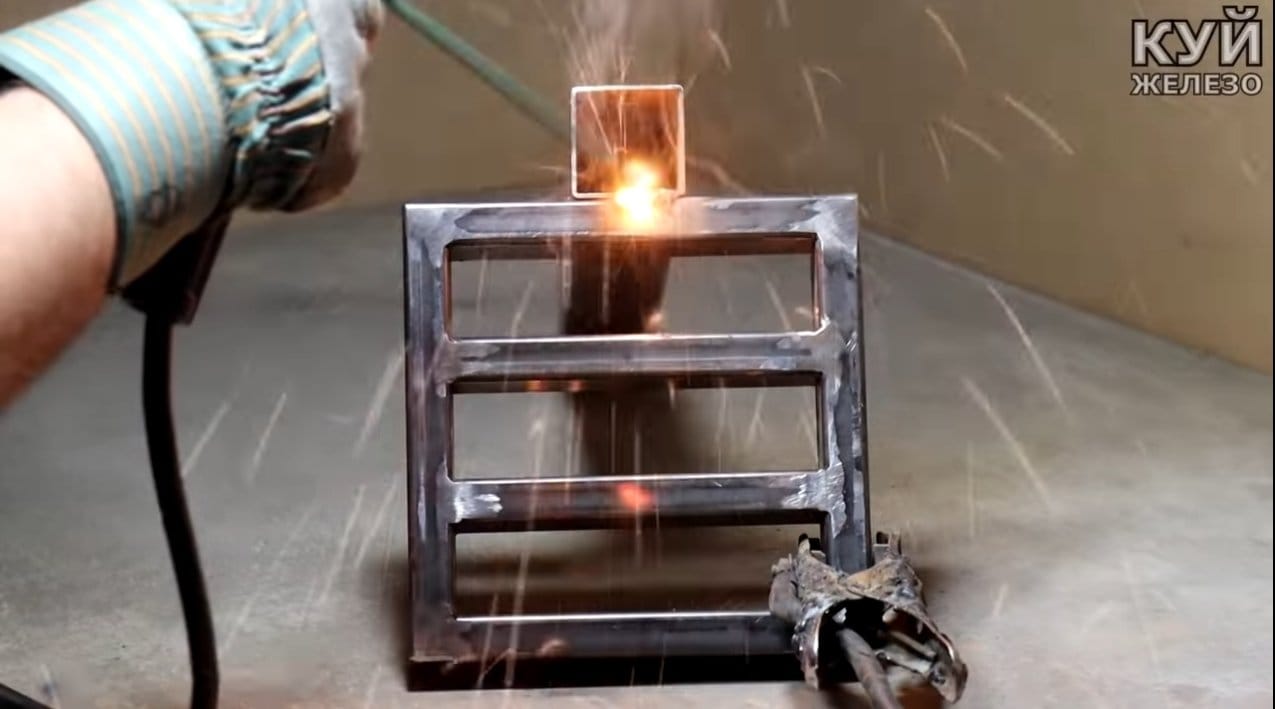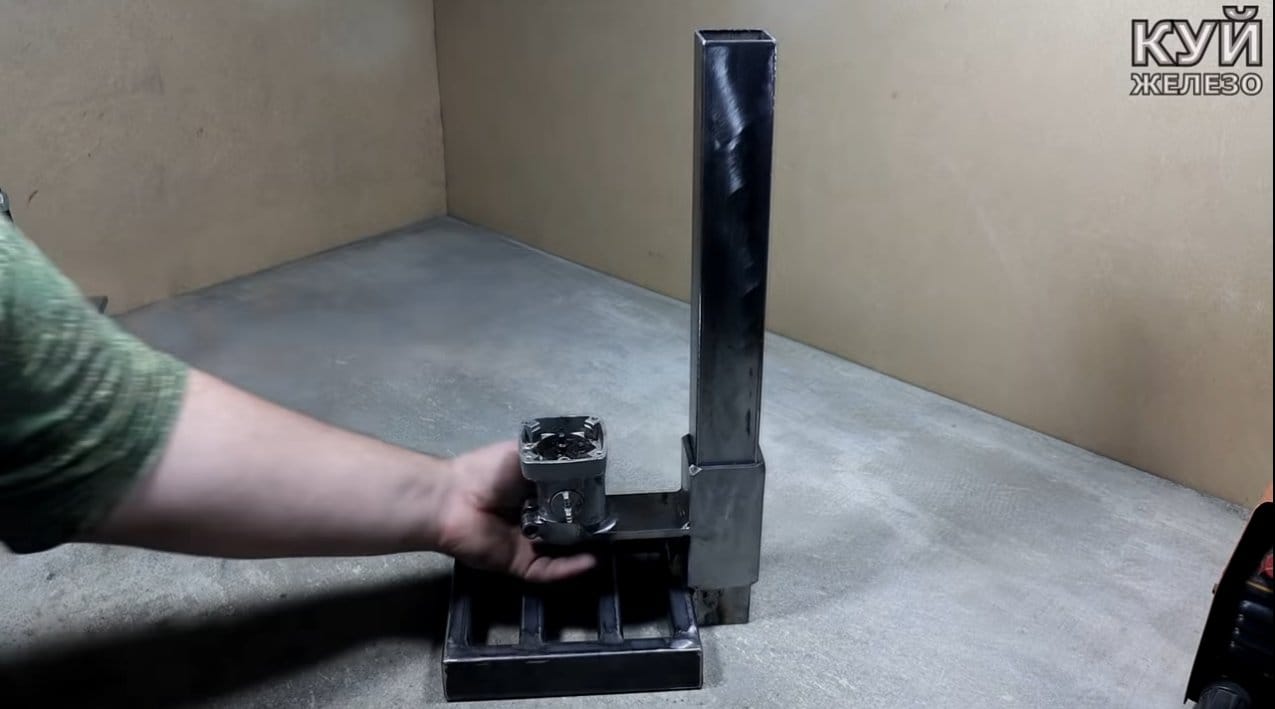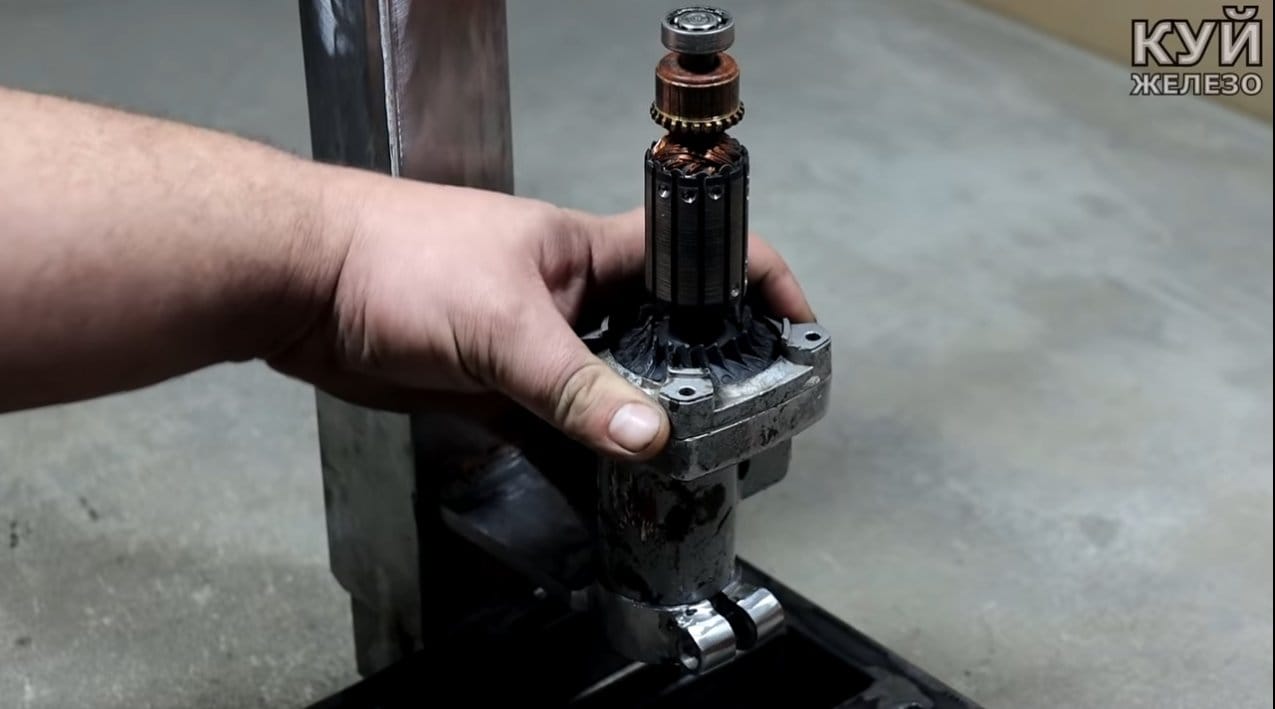 Carriage to weld a holder for drills, here the author used steel plate and made a clamp out of a piece of pipe. Of course, set the angle to 90 degrees and weld. If the steel plate is not too thick, better to weld additional stops.
Step three. Levers and spring
For a carriage return in the source state corresponds to the gas spring. The stop for gas spring fixed bolt on the rack. This same emphasis is attached and the lever system, whereby the carriage will be lowered.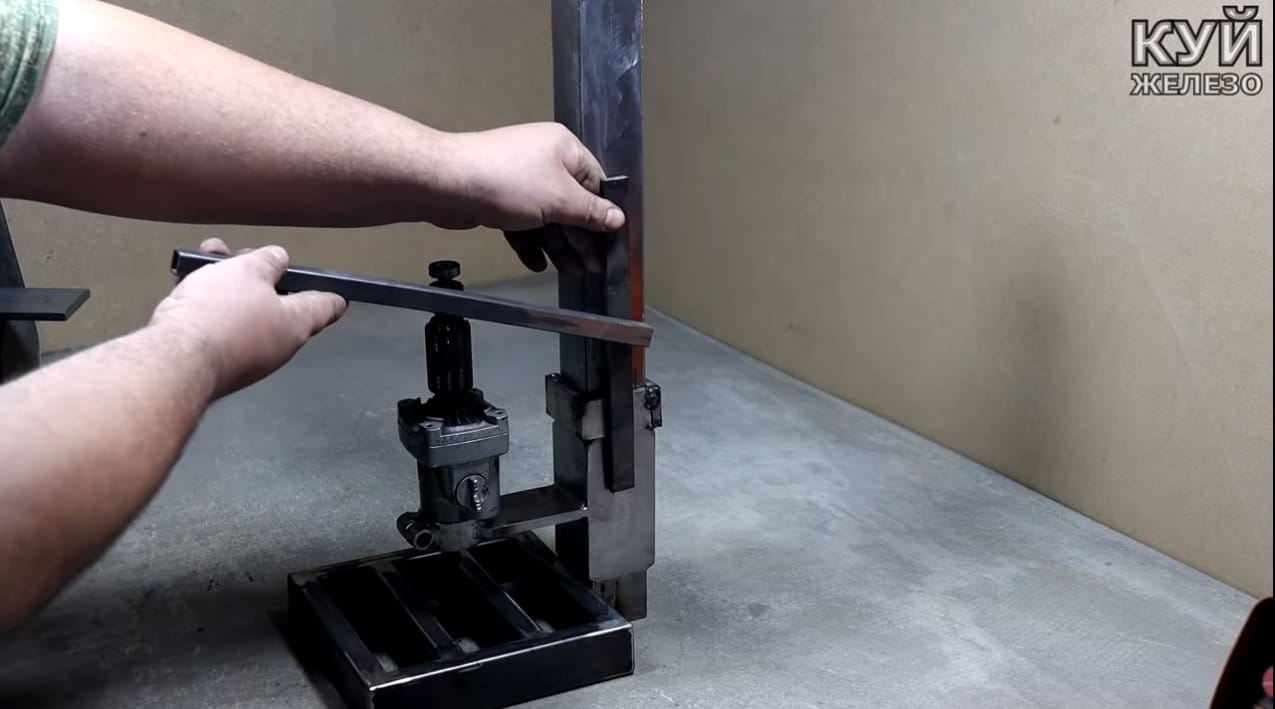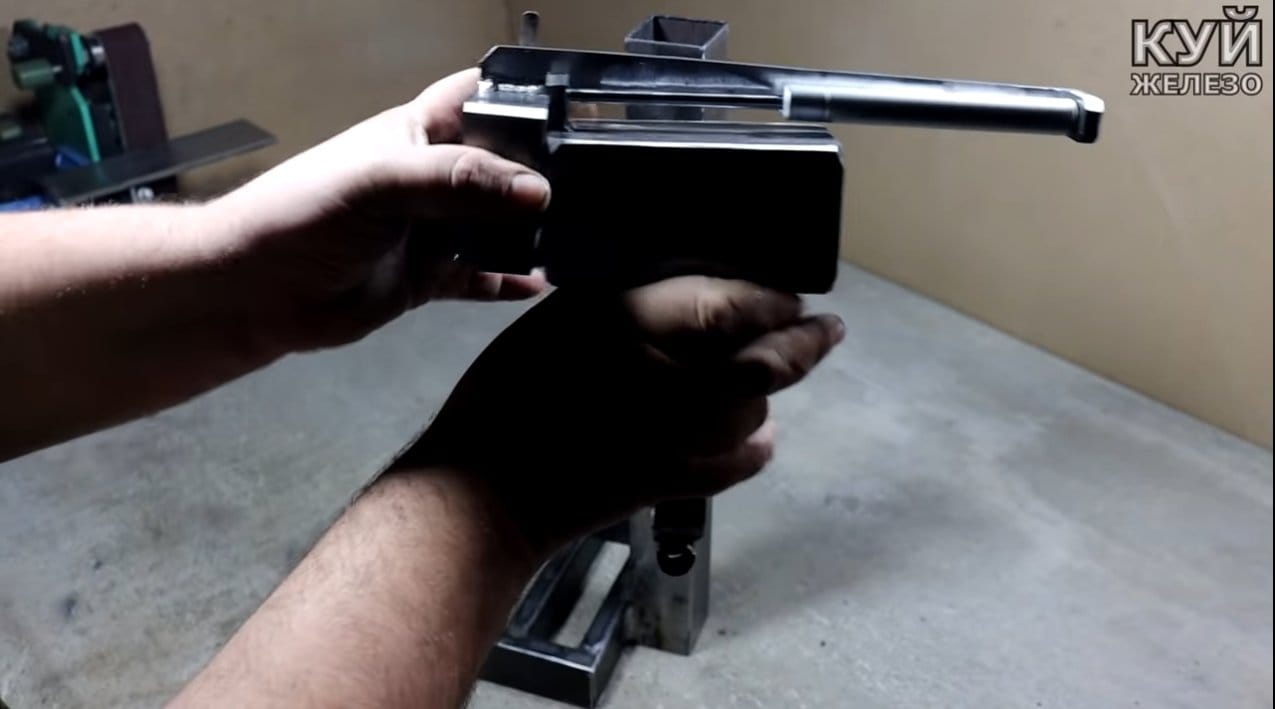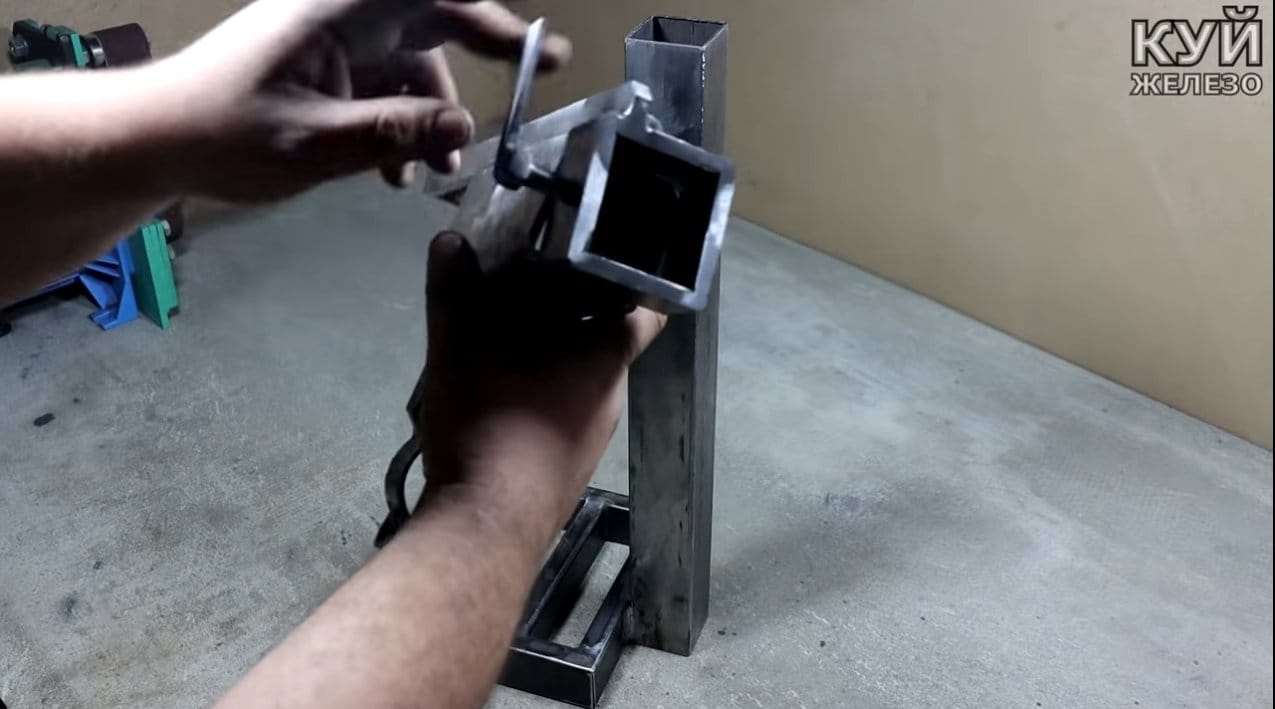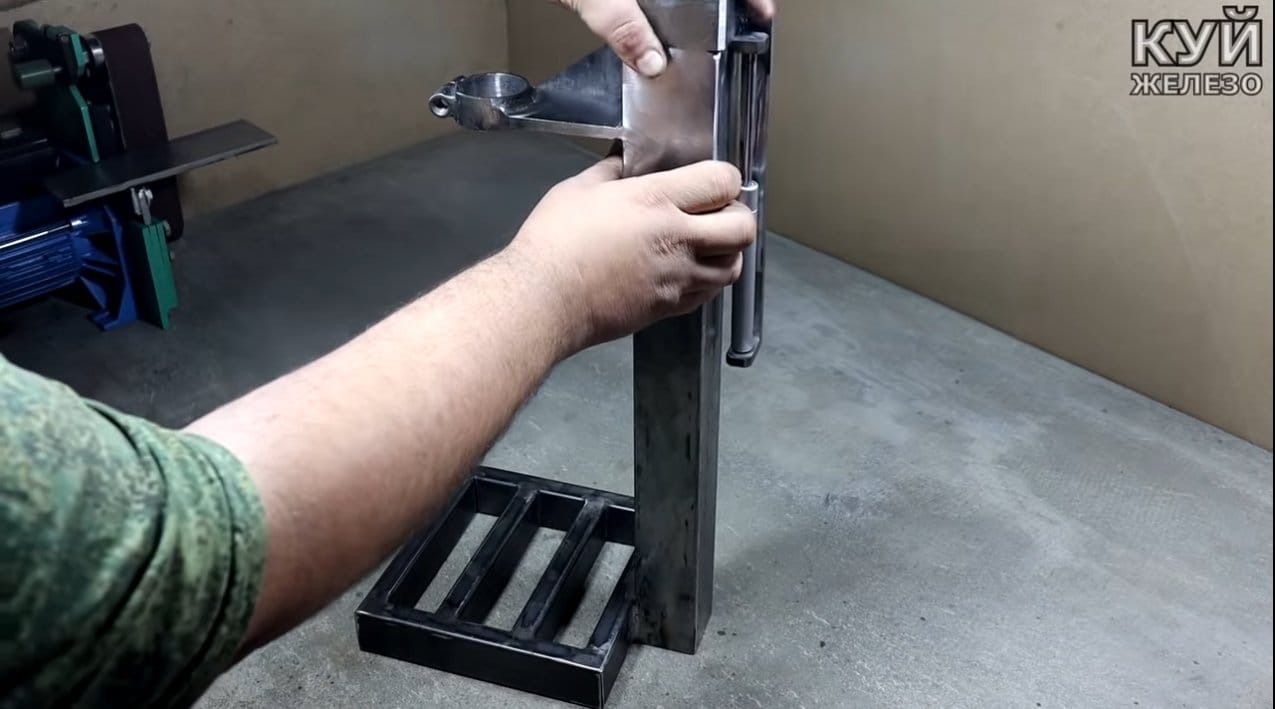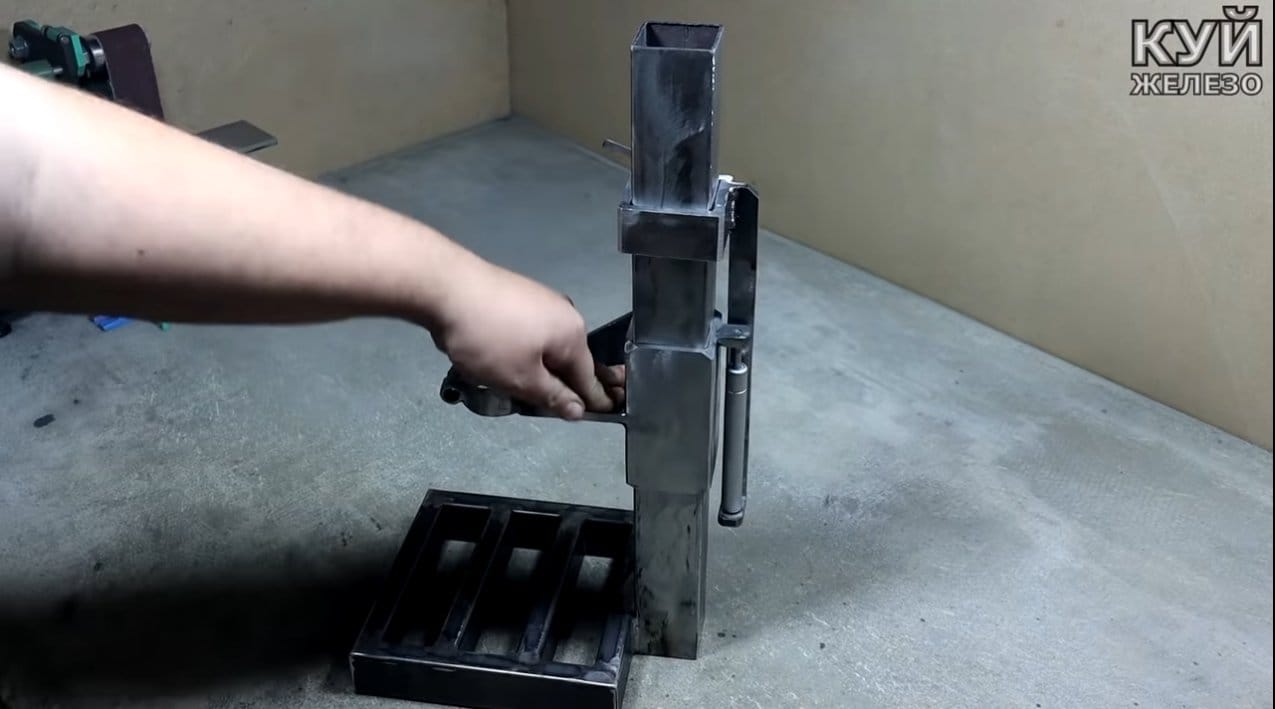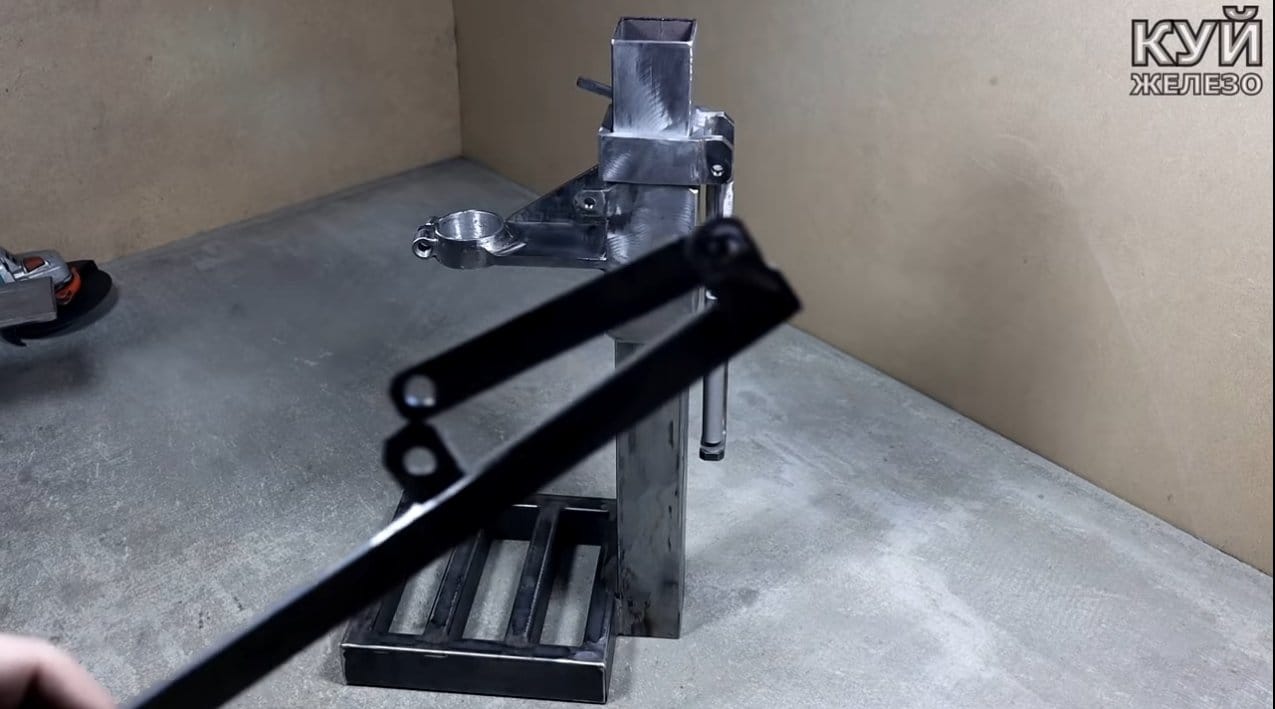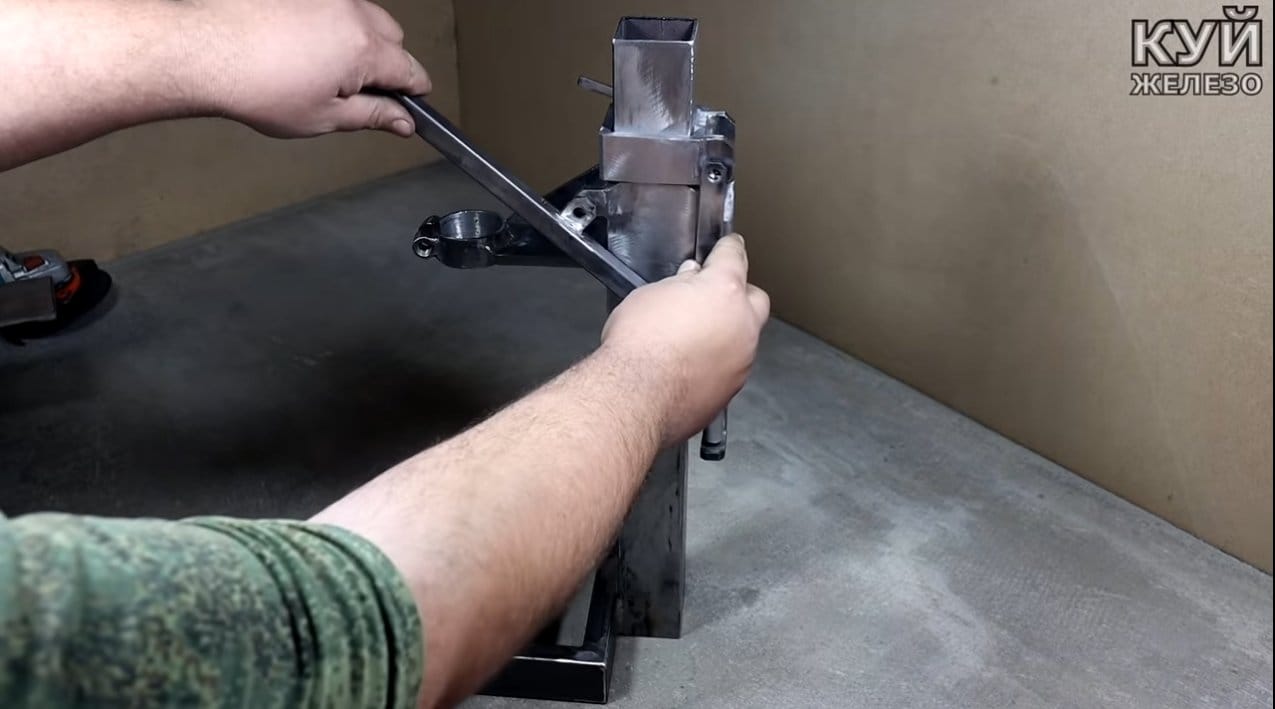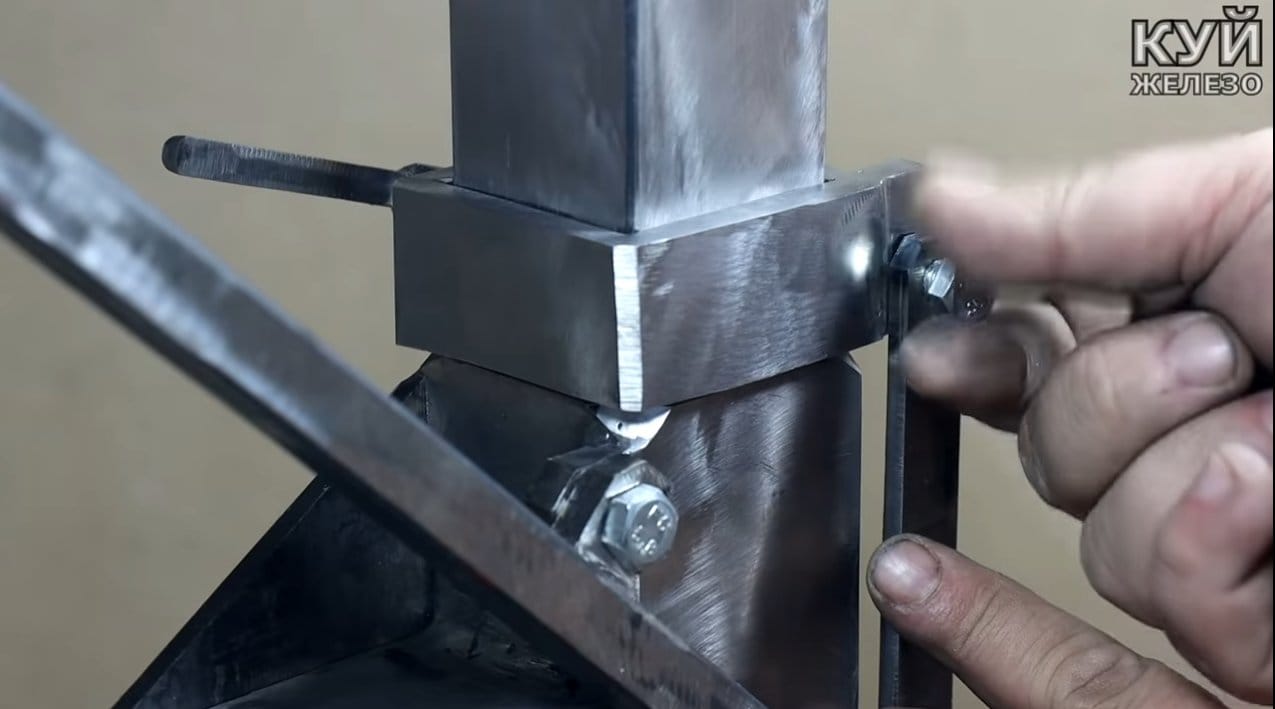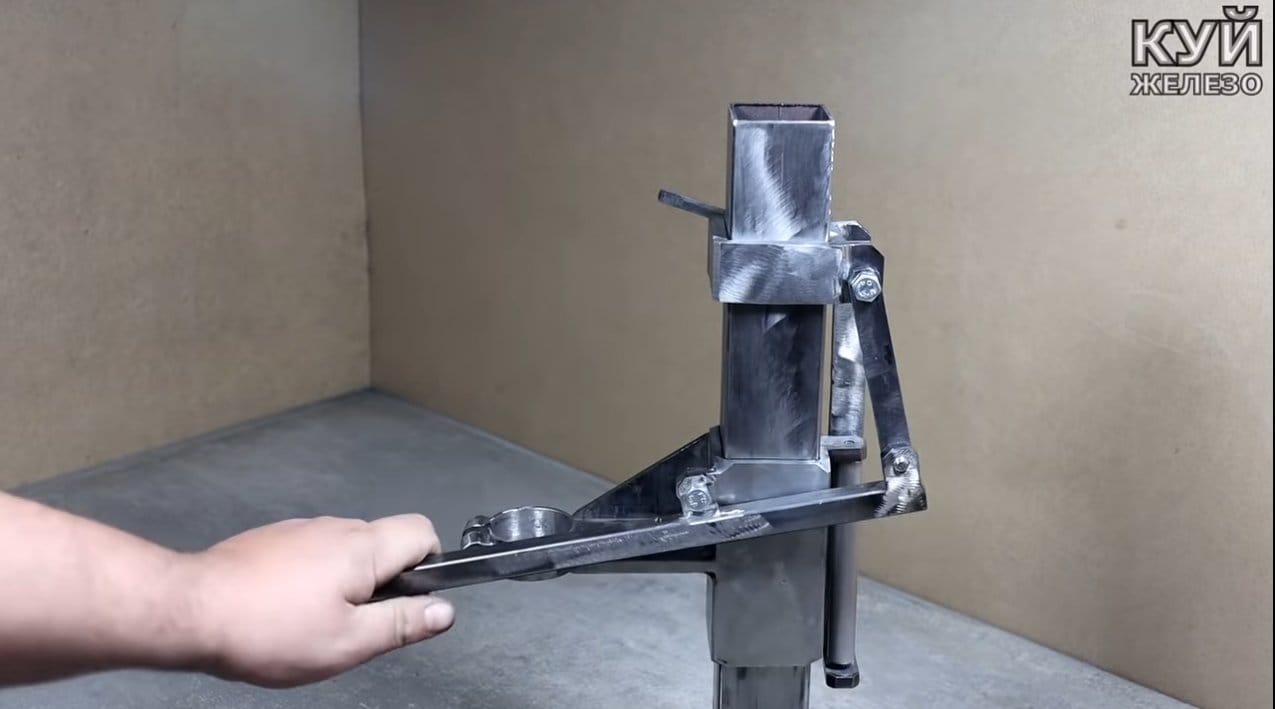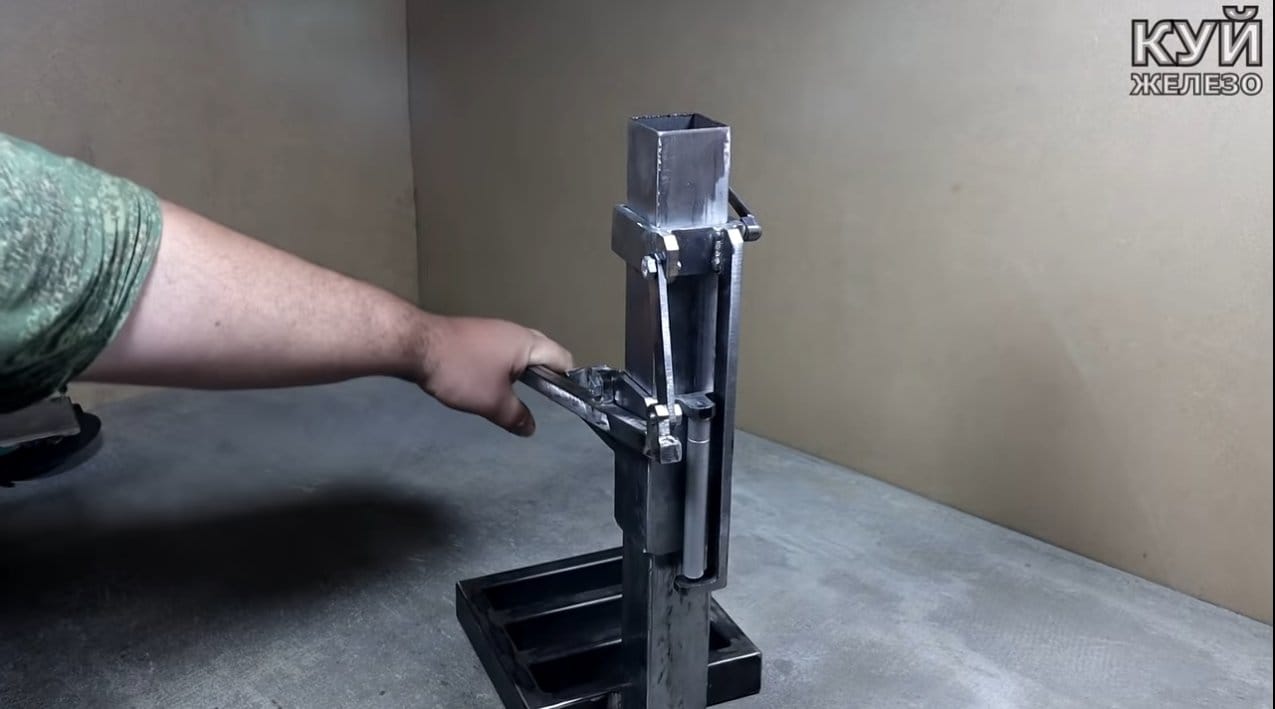 Step four. Painting, Assembly and testing
Paint all the parts, lubricated the rack thick with grease and install the driver. Homemade ready, the machine allows to drill holes of large diameter in steel, wood and so on. Of course, drilling will occur at an angle of 90 degrees if the machine is assembled exactly. Drill the author is powerful with good gear, so what tasks the machine will handle it.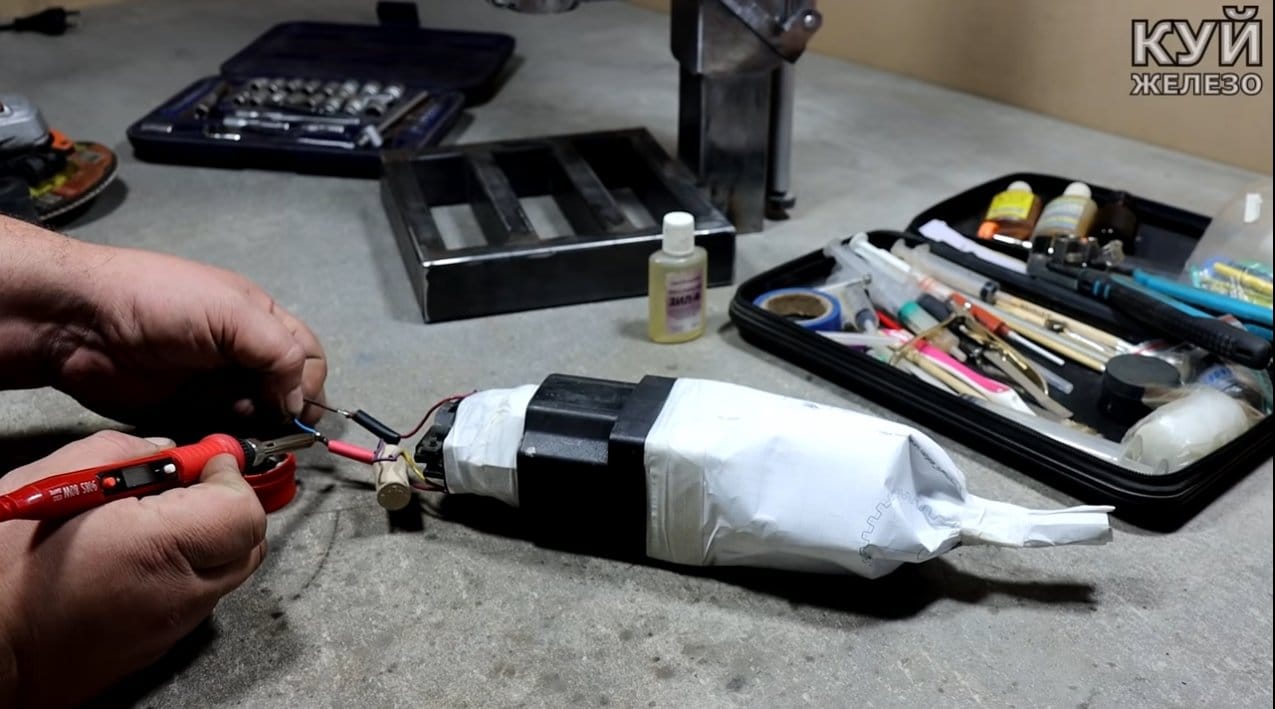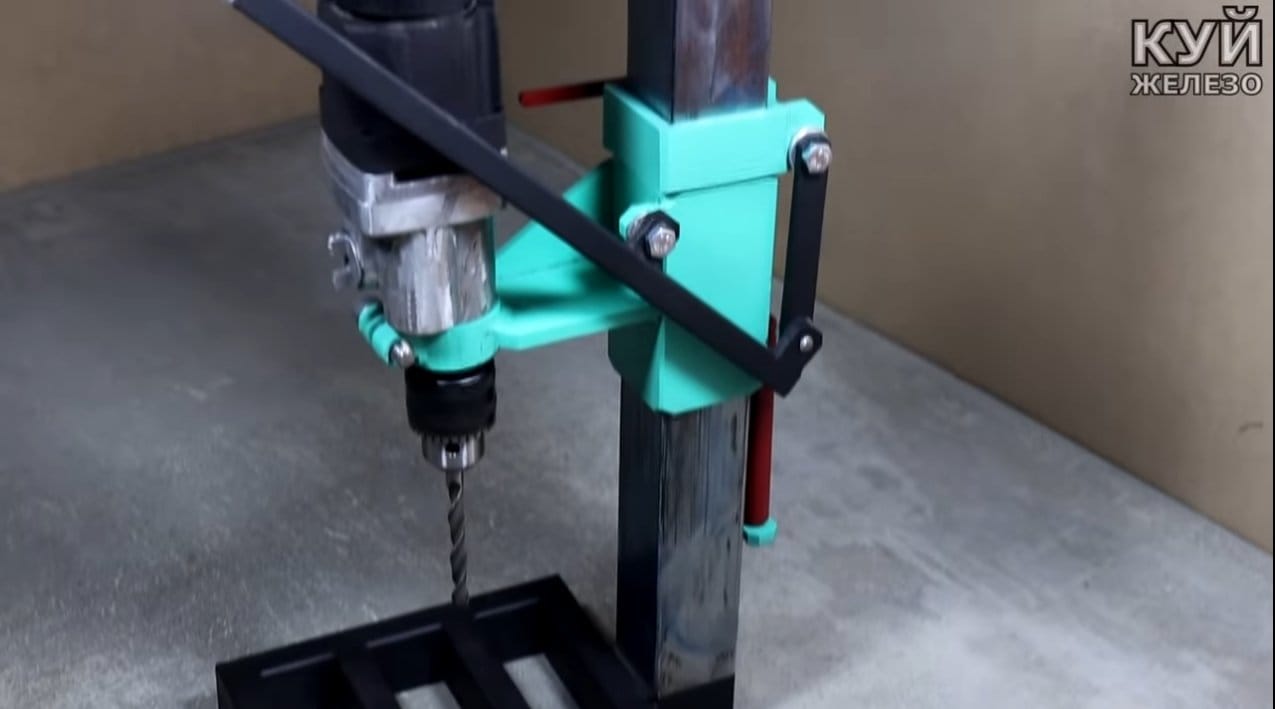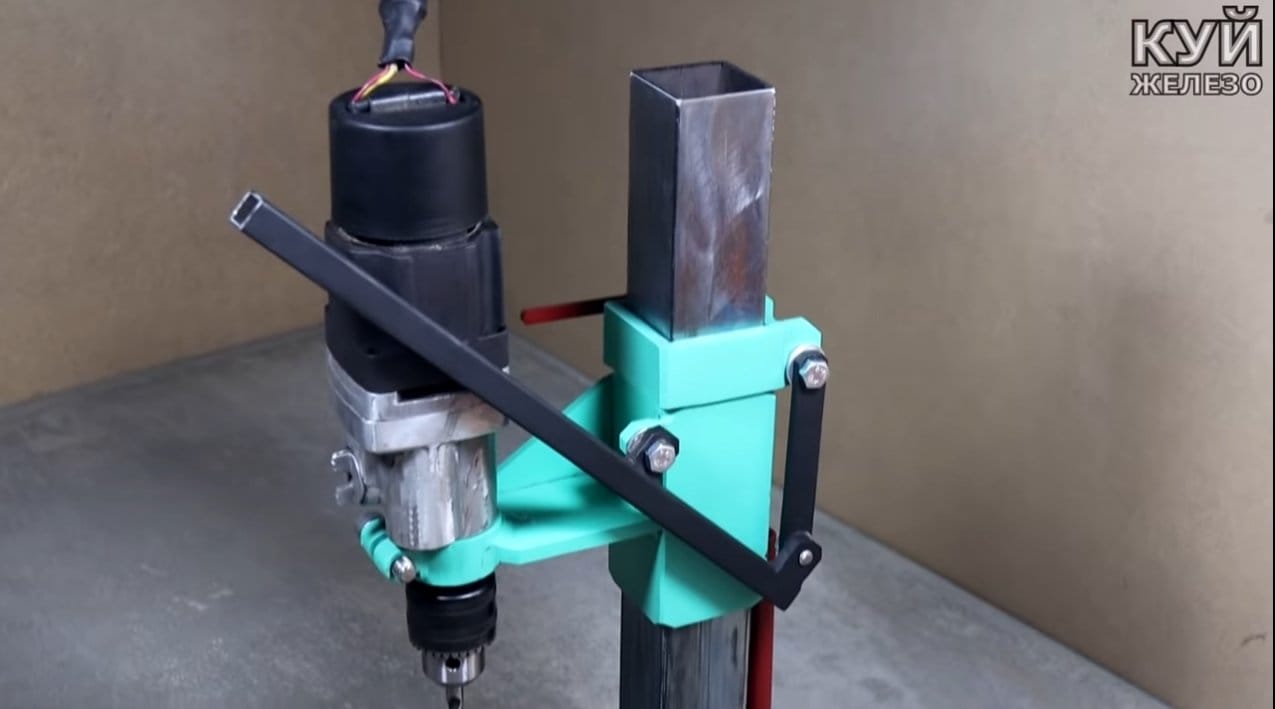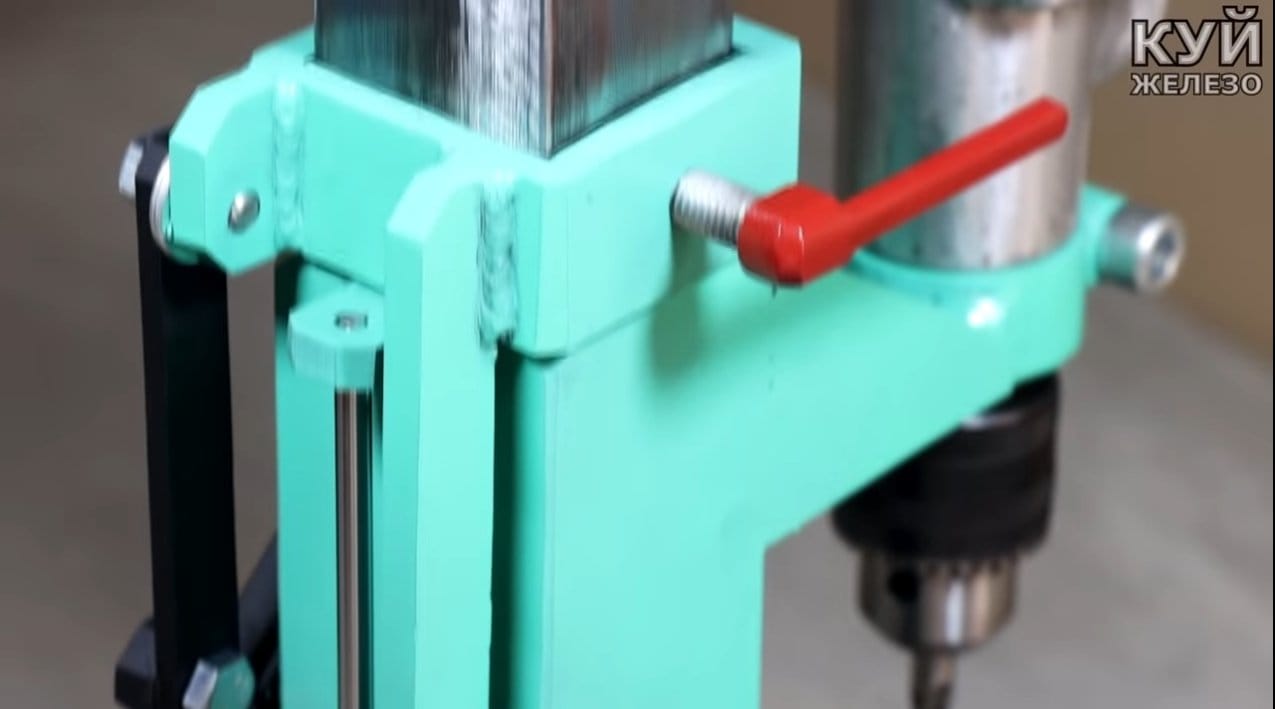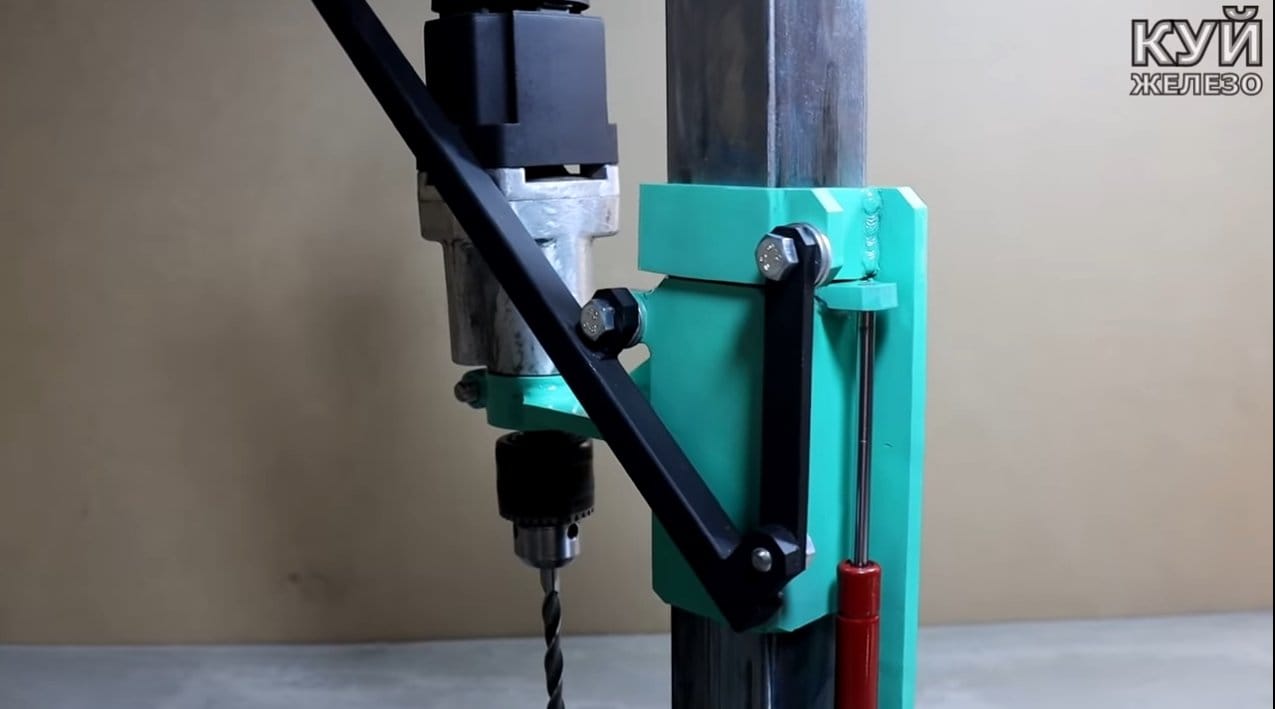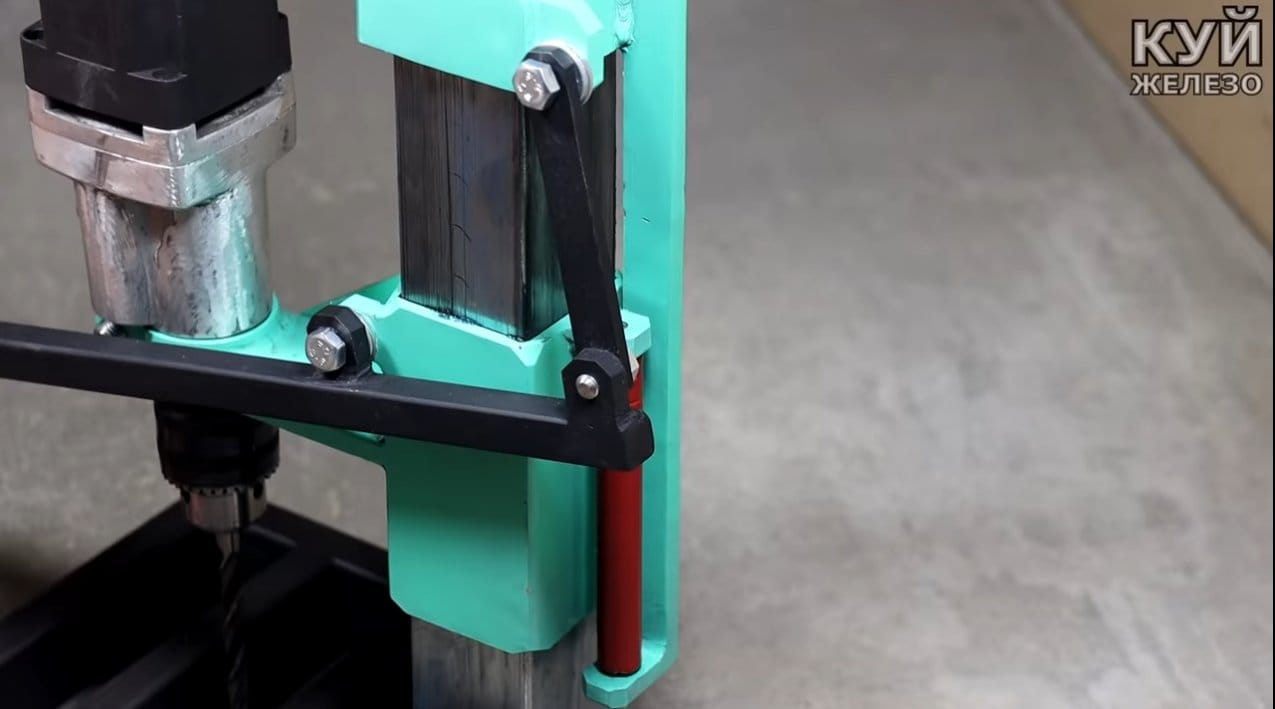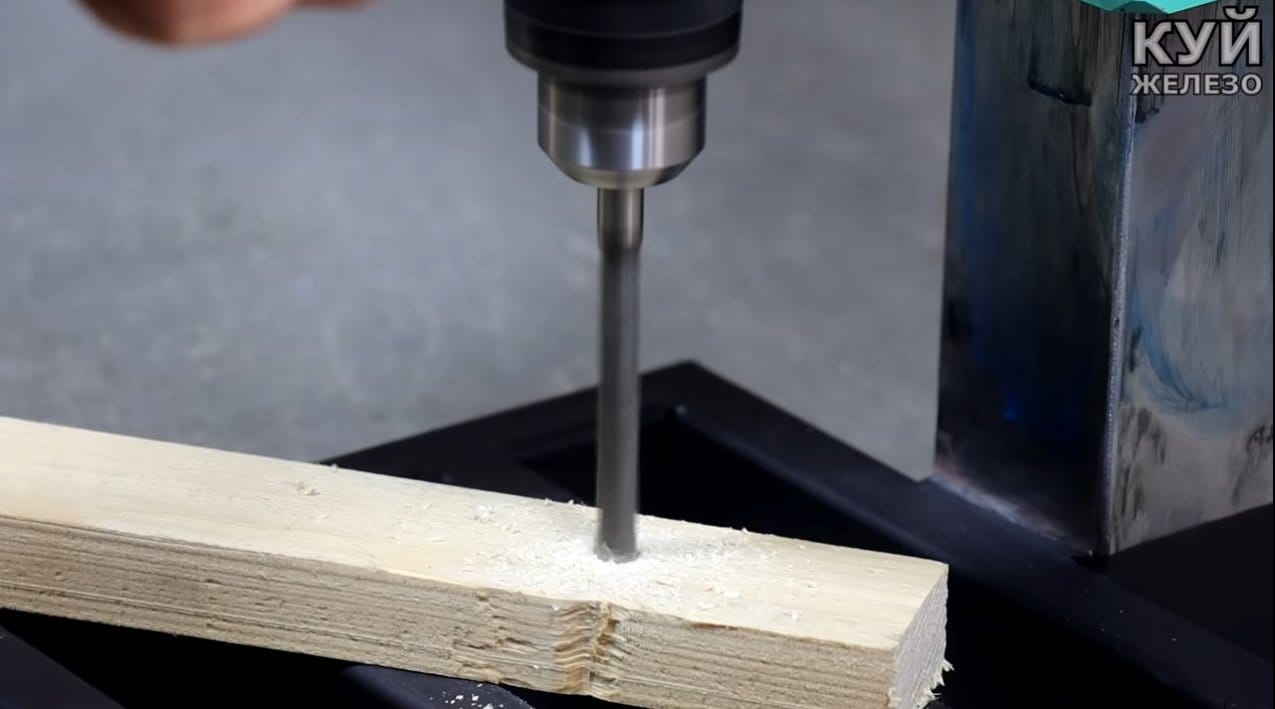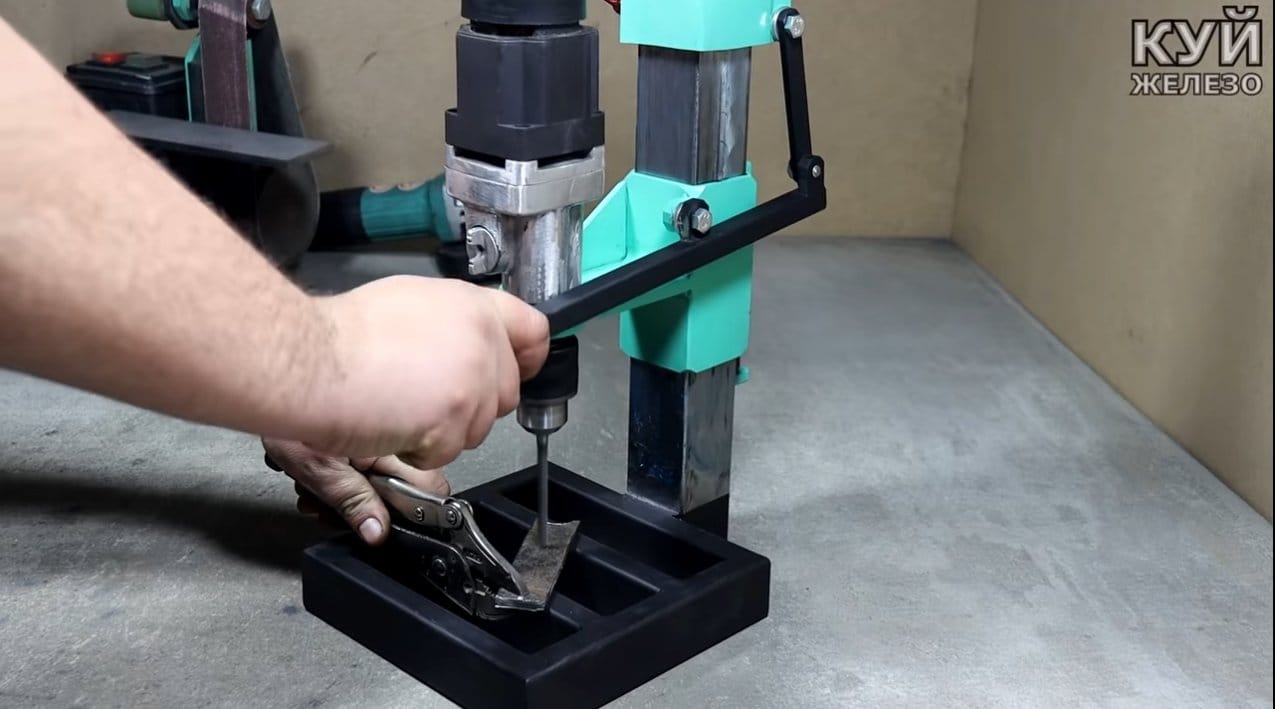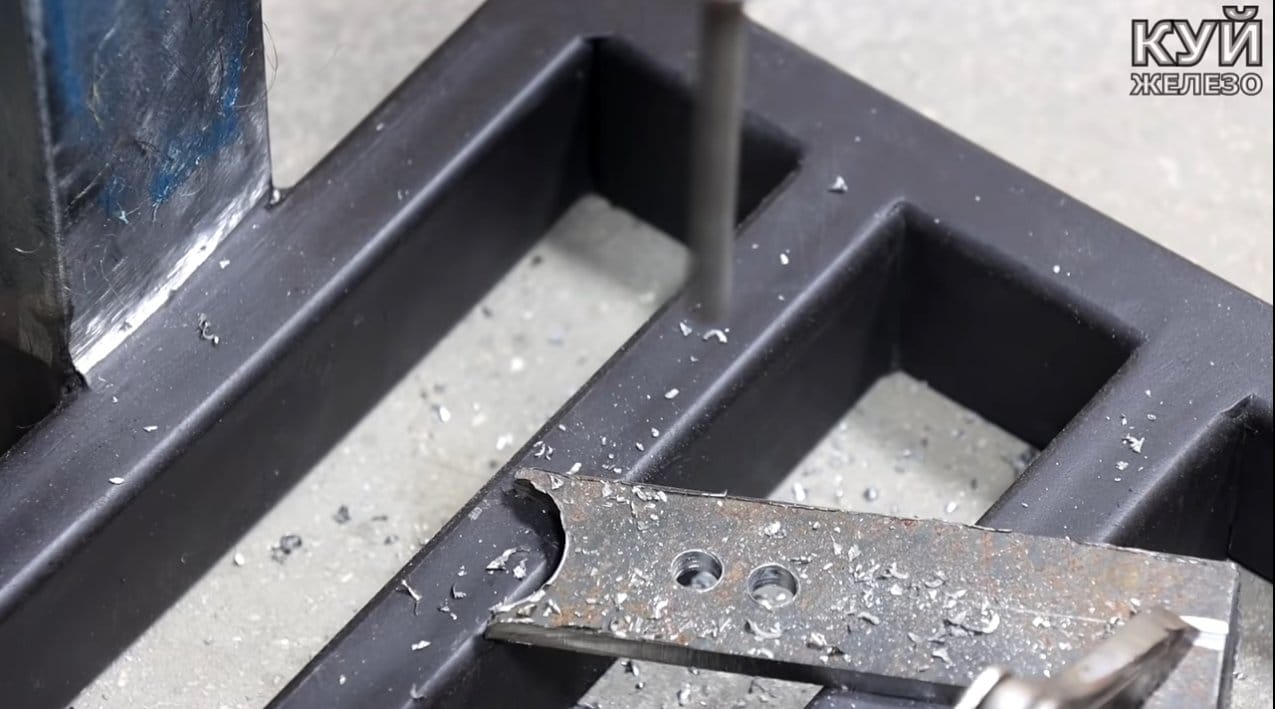 This project is completed, hope you like homemade, and you found useful thoughts. Good luck and creative inspiration, if you decide to repeat this. Do not forget to share with us your ideas and diys!