World
The Russian Ambassador said about Indonesia's plans to acquire Mi-17 helicopters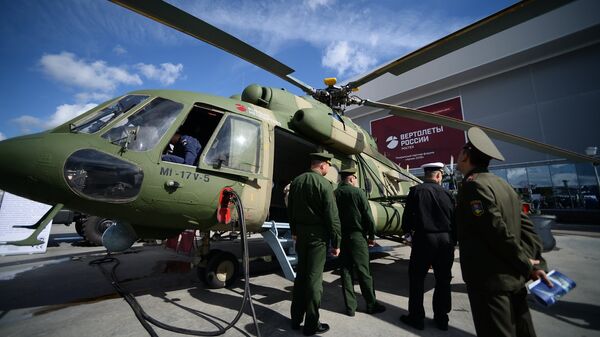 The Ministry of defence of Indonesia is currently considering the possibility of acquiring additional Russian Mi-17 helicopters, said to RIA Novosti, the Ambassador of Indonesia in Russia Mr. Mohammad Wahid Supriadi.
"The armed forces of Indonesia, also use 12 Russian Mi-17v5 helicopters and five Mi-35 helicopters. A proposal for the purchase of Mi-17v5 helicopters is currently under consideration in the Indonesian Ministry of defence," – said the Ambassador.
According to him, Jakarta and Moscow are also working on the implementation of the transaction 2019 for the supply of combat vehicles of Russian production in Indonesia.
"In 2019, was awarded the contract to (supply – ed.), 43 (infantry fighting vehicles – ed.) BMP-3F and (floating armored vehicles – ed.) BT-3F. The contract is worth $ 175 million. Currently in the process of execution of the contract," – said the Ambassador.
The Minister of defence of Indonesia, a Prabowo Subianto attended as guest of honour at the celebrations dedicated to the 75th anniversary of the Victory in the great Patriotic war of 1941-1945. During the visit the Minister also met with Deputy defense Minister of Russia Alexander Fomin. They discussed strengthening of bilateral cooperation in the defense sphere and military-technical cooperation.
According to the Ambassador, the meeting also touched on the theme of opportunities for Indonesian military training in Russia.