Holiday
Stop eating Olivier salad and herring under a fur coat: 15 festive dishes from around the world
For many people Christmas and new year holidays mean a meeting with the family, watching old movies and, of course, home cooking. Families around the world gather together and celebrate the New year and Christmas in their traditional culture dishes.
These meals filled with love, warmth and festive atmosphere, regardless of the country or the same ingredients. If you are tired of every year to chop the salad and to eat herring under a fur coat and jelly, feel free to choose something from our list of traditional holiday dishes from around the world.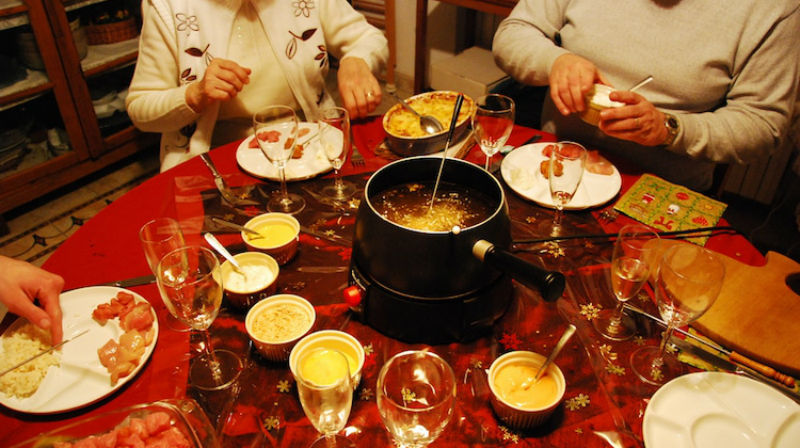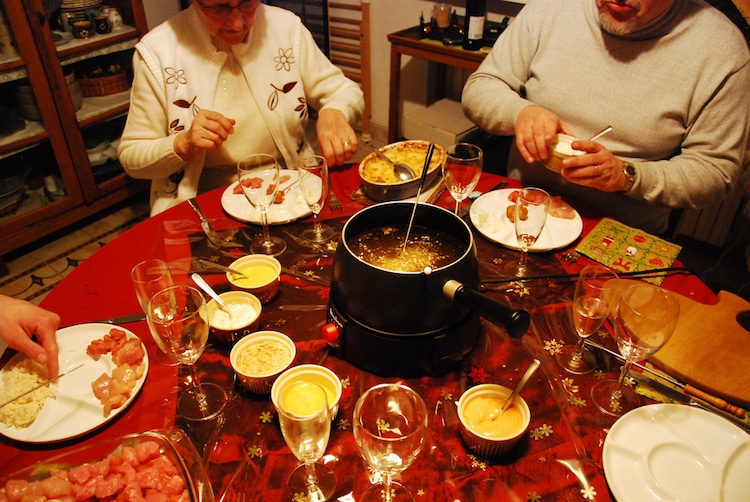 Switzerland
In Switzerland, families gather around the table to enjoy the "Chinese fondue" (Fondue Chinoise) — dip thin slices of meat in boiling broth. A popular dish for Christmas tables, and to celebrate the New year.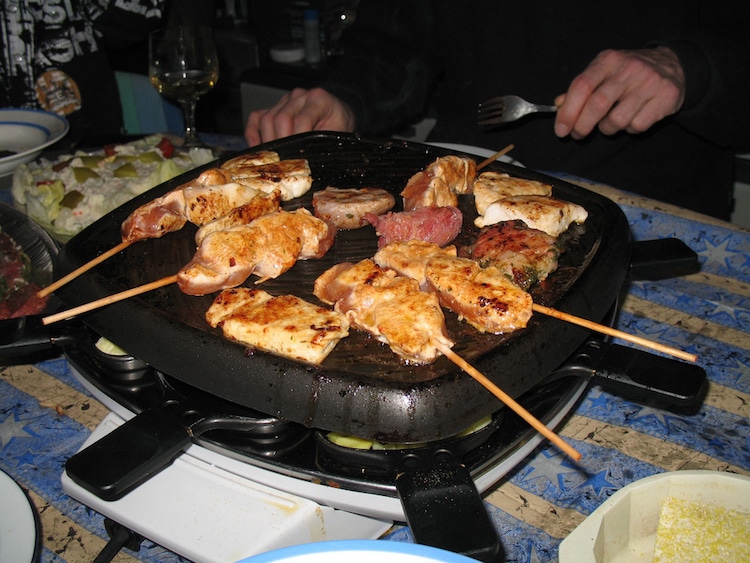 Netherlands
Harmattan (Gourmetten) is a traditional festive dish. This is a great table grill on a level or two. Guests sitting at the table, choose from many different meat and vegetable snacks (all raw and cut into medium pieces), put it on the grill and wait until it is ready, in parallel, talking to each other.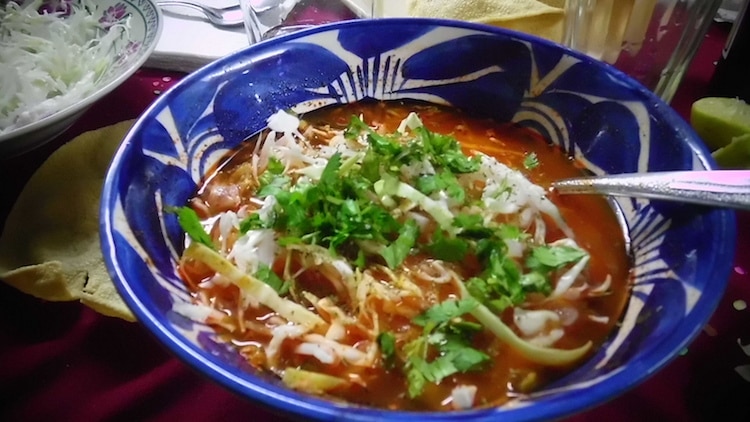 Mexico
In each region different traditional dish for the holidays, but the tables all have one thing in common — the Ambassador. Made from Hominy, meat (usually pork) and a wide variety of condiments such as shredded cabbage, Chile pepper, avocado and lime.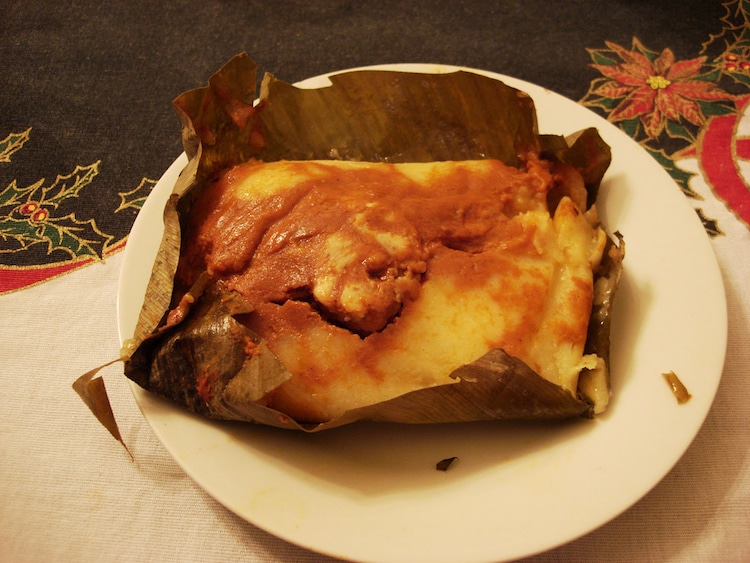 Guatemala
Tamale — a steamed bread made of corn flour wrapped in corn leaves, may be red or black.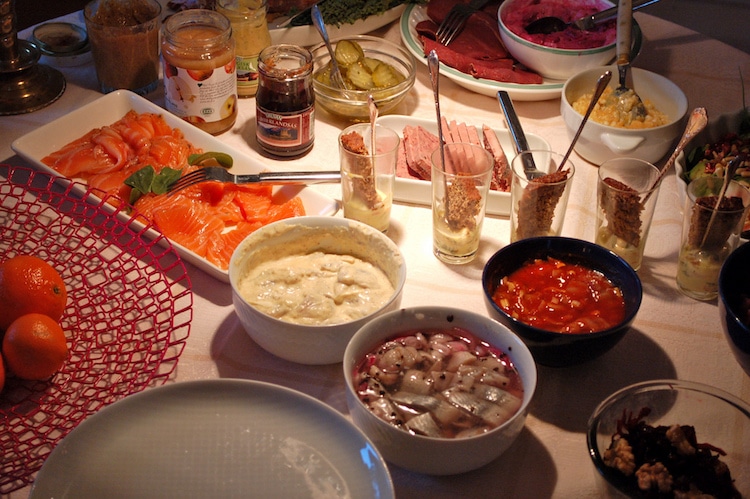 Sweden
The Swedes festive table or julbord consists of hot and cold dishes is ham, Prime rib, various types of fish, potatoes, meatballs and cabbage. In the South also often seen on the Desk of acne.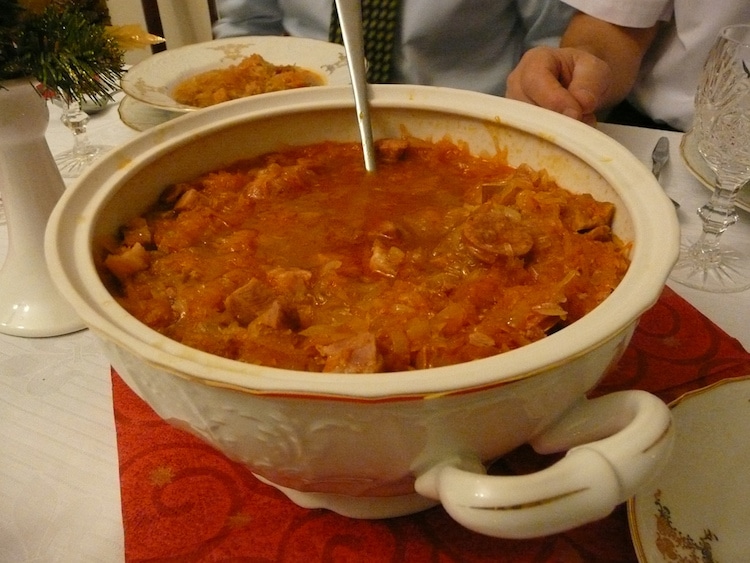 Slovakia
Christmas in Slovakia starts with a hearty lunch on 24 December, which continues all the next day. A typical dish on the holiday table — sauerkraut with mushrooms, eaten on Christmas eve, and December 25 already added pork.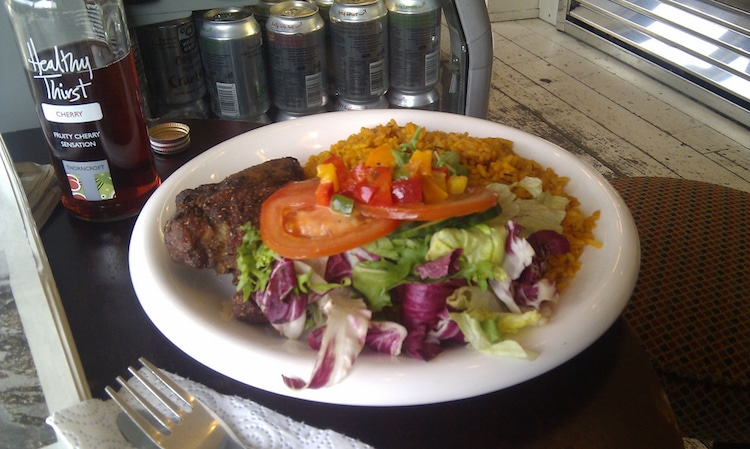 Botswana
In Botswana, for the Christmas dinner the same meals, and other important celebrations, such as wedding rice, salad and fried chicken.
Japan
Millions of Japanese celebrate Christmas with chicken from KFC. In the country the network of fast food has become almost synonymous with Christmas ever since he opened the first restaurant in the 1970-ies. Eating fried chicken has become for the Japanese holiday tradition.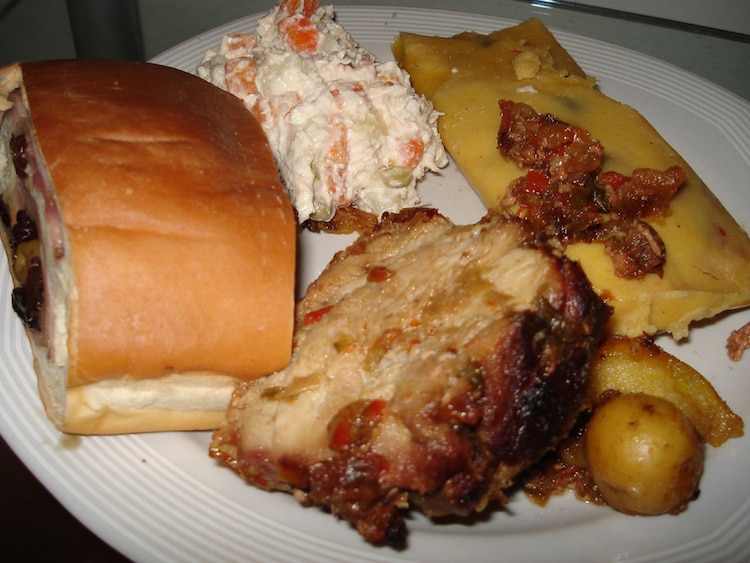 Venezuela
Yacas (Hallacas) — corn dough filled with beef or pork, olives and other toppings. Also on the tables you can see the ham bread is a traditional Christmas loaf with ham, fried bacon, raisins and olives.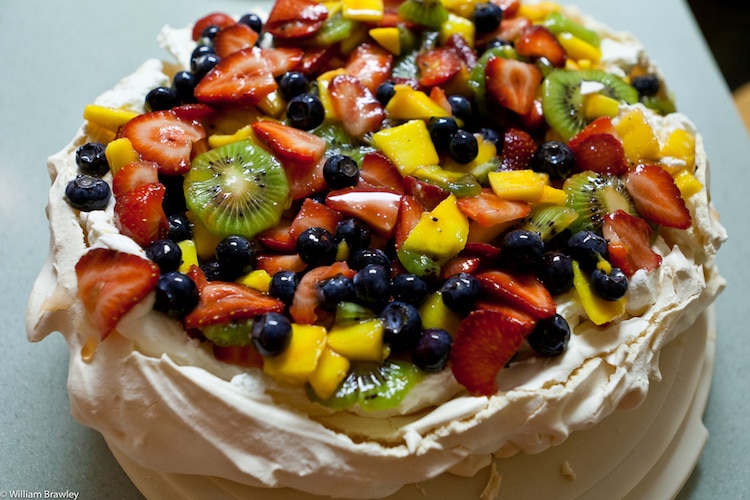 New Zealand
In New Zealand God ordered on Christmas and new year holidays harder to ignite BBQ, roasting meat and other yummy, and for dessert, serve cake Pavlova — meringue with fresh fruit.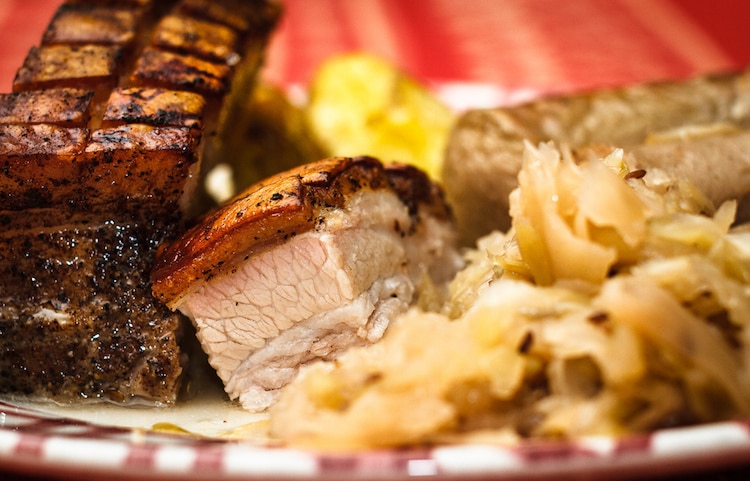 Norway
Christmas traditions Norway date back to the days of the Vikings, and these traces are particularly visible in the festive dishes. For example, according to a local resident: "We soak the cod in lye of caustic soda. When it becomes jelly-like consistency, opolaskivaniem her twenty times, and then served with butter and bacon. We also eat cooked dried sheep's head and ribs which are cooked for eight hours."
Finland
Lanttulaatikko — turnip casserole, a traditional Finnish dish for Christmas. Turnips are cooked, wipe and mix with bread crumbs, molasses, eggs and a variety of seasonal spices like nutmeg, cinnamon and ginger. Then baked in the oven — and voila — side dish for ham or fish ready.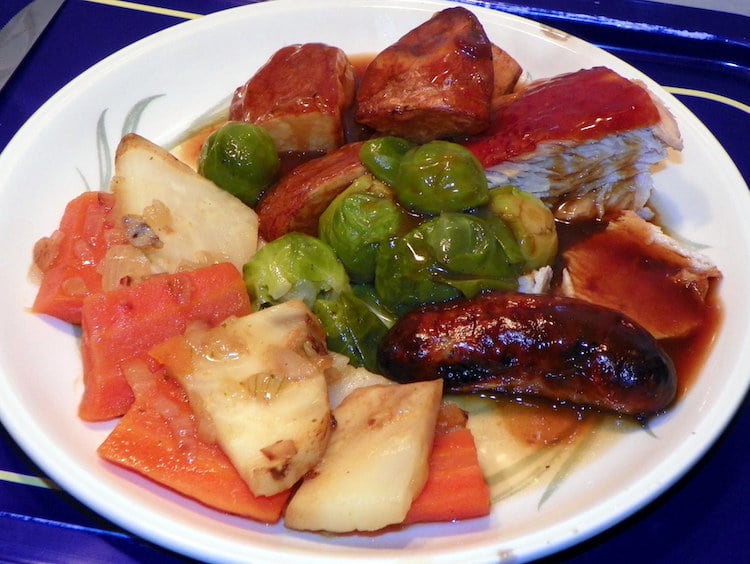 UK
In the UK, on the festive table is served roast Turkey, goose or chicken with a variety of garnish, from Brussels sprouts to bacon-wrapped sausages and fried carrots. The dish is topped with gravy.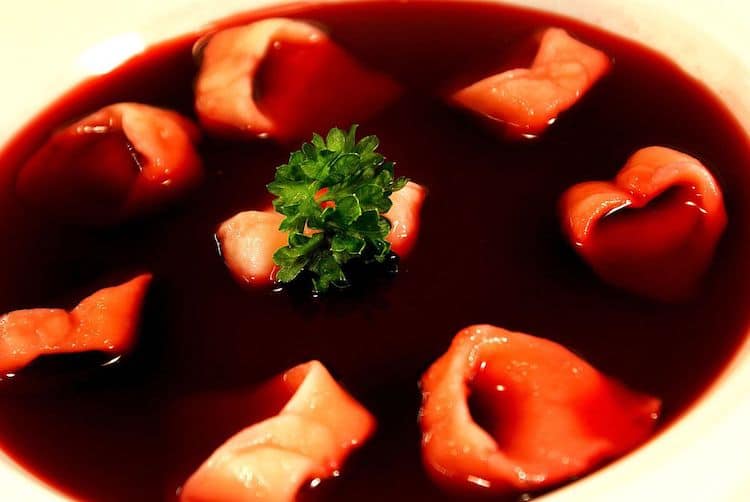 Poland
The traditional Christmas meal in Poland is "clear" soup (served only broth) with "ears", dumplings with mushroom stuffing. And this is just one of 12 non-meat dishes that are served on December 24.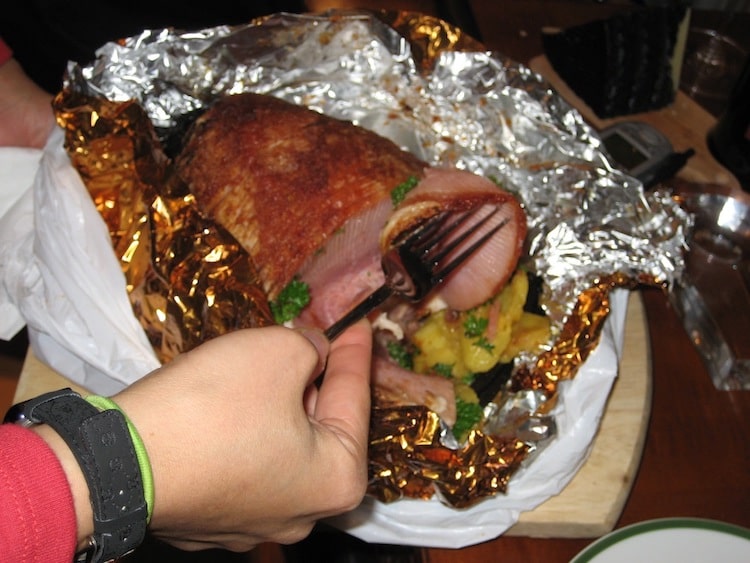 Philippines
In the Philippines, the festival starts after noon. The main dish on the table — a ham, a short-bumbong, glutinous red rice, which is cooked together with butter, sugar and pulp of the coconut in bamboo sticks and caso-de-Bola — cheese balls in red sauce.
Like it? Want to be aware of updates? Subscribe to our page in Facebook and a channel in the Telegram.