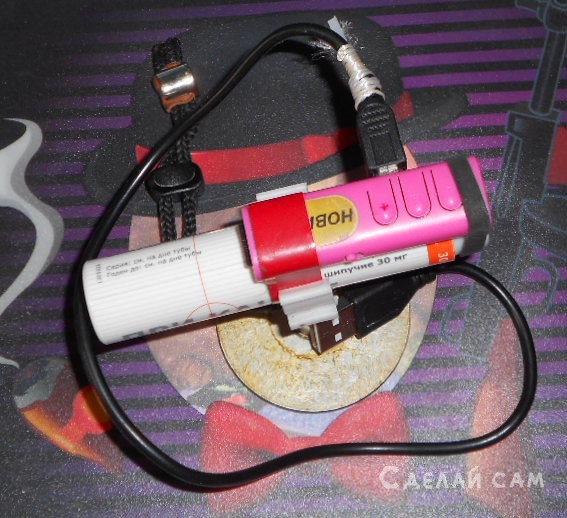 First player when you try to mount non-standard food was ruined. More to tempt fate did not, and hooked up instead of the native battery the other from the unit notebook. The battery is inserted in the tube.
Charging is from the controller of the player through the charging Jack, while simultaneously charging power supply is used as external power.
The output pulls low-powered speakers, now in development speakers embedded in the tube from vitamins. Not loud, but still, not headphones.
For fixing on the metal, tightened the clamp from the pipe on the tube from the magnet of the dart.